Veganuary is back and there's never been a better time to try a plant-based diet. We've found three of the capital's best vegan eateries to help you stick to your culinary commitment.
For years, January has been synonymous with veganism thanks to the work of non-profit organisation, Veganuary. On a mission to encourage people across the world to try a plant-based diet via a one-month challenge at the beginning of the year, Veganuary saw more than half a million people take the pledge in January 2021.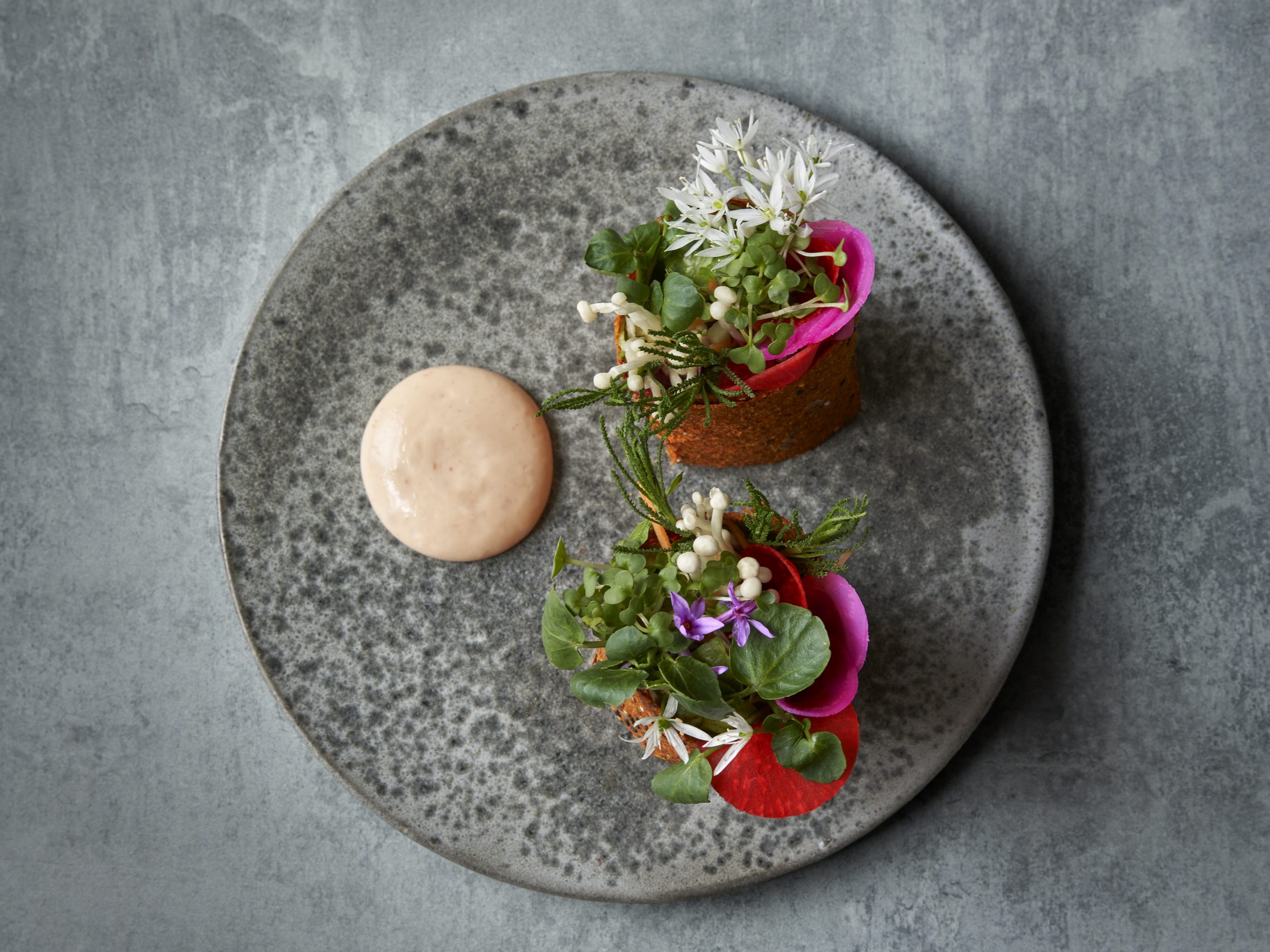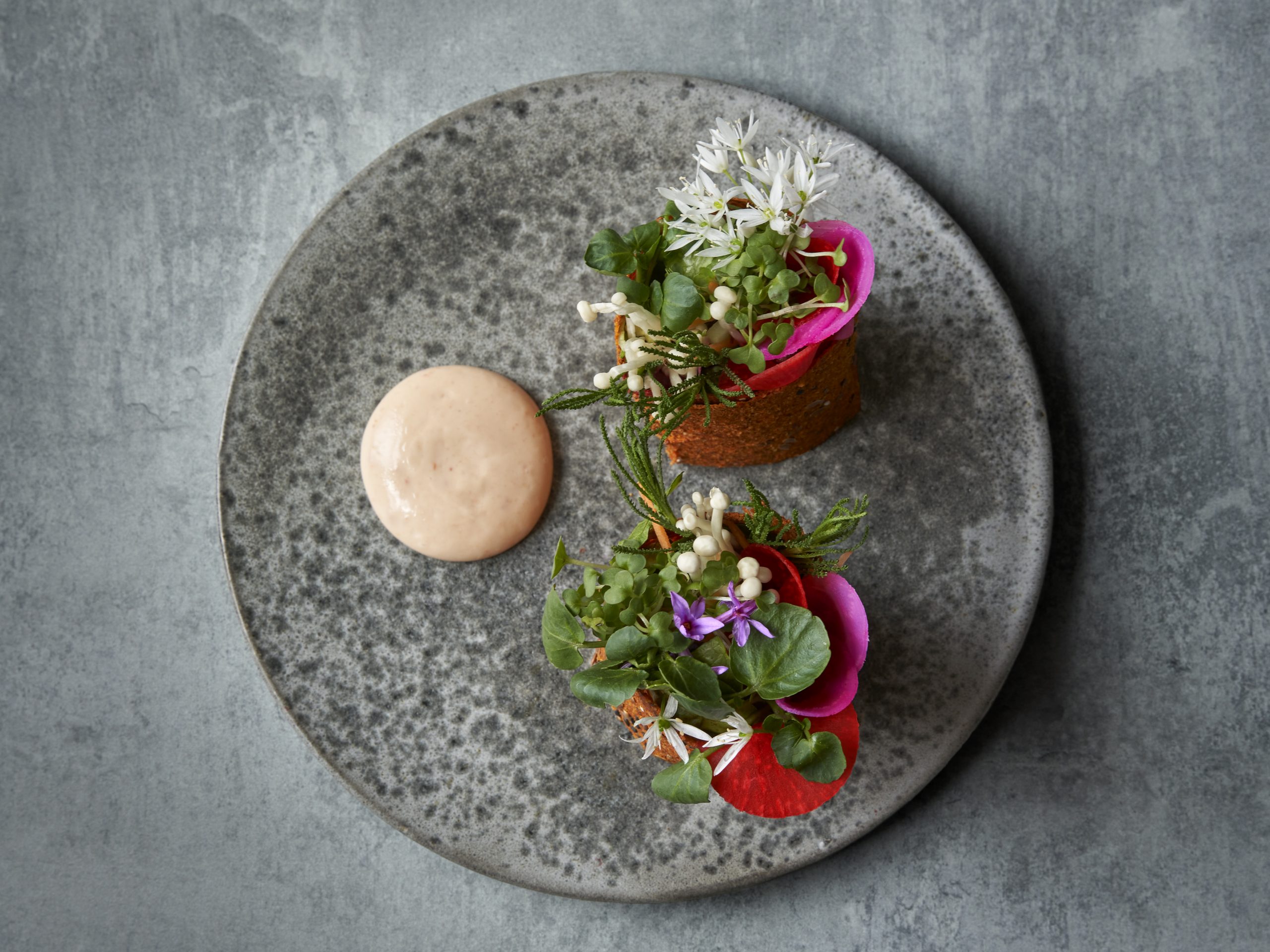 Defined by the practice of abstaining from using animal products, such as meat and dairy, there's a common misconception that a vegan diet can be restrictive and expensive. But today you can enjoy several vegan substitutes of your favourite treats including cheese and chocolate, which can be found at your local supermarket, without breaking the bank.
The capital's culinary scene has long welcomed the plant-based diet, with gastronomic establishments — ranging from coffee carts to Michelin-starred restaurants — catering for vegans. Whether you're newly committed to veganism or want to enjoy eating more plant-based foods, here are three of our favourite vegan destinations in London.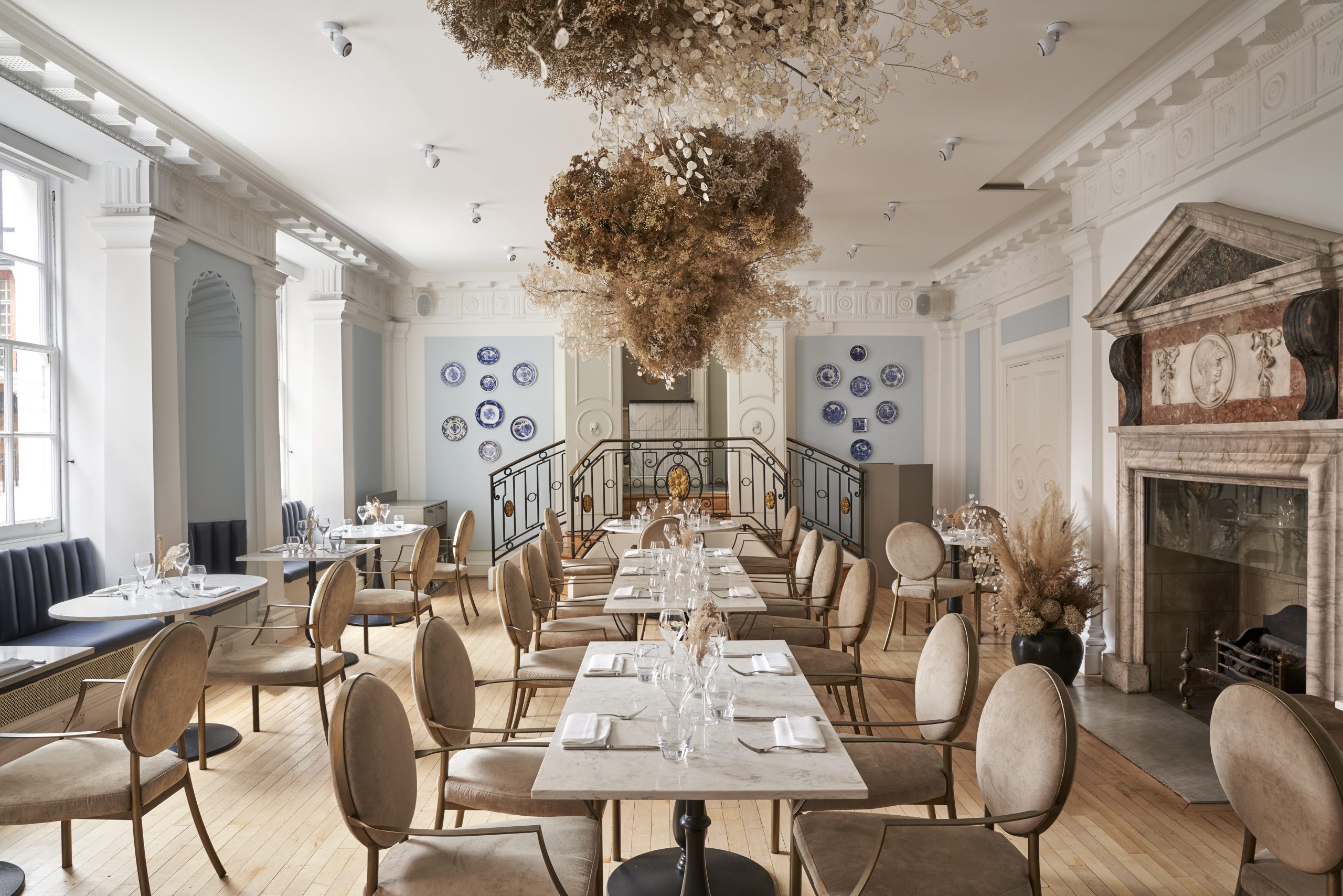 1. Holy Carrot in Knightsbridge
Having launched in 2021 in the heart of Knightsbridge, the Holy Carrot is an innovative plant-based restaurant focusing on ethically sourced, seasonal produce. All the dishes on the menu are free from preservatives, refined sugar, gluten and additives. Founder Irina Linovich became vegan a couple of years ago. After visiting many plant-based restaurants in London, she wanted to create a new gastronomic experience for everyone to enjoy vegan food.
Irina explained: "When we came up with the idea to launch a vegan restaurant in Knightsbridge, we wanted to make sure we brought an element of fun to eating vegan food." On the menu you'll find an eclectic mix of food and drink, from a selection of crispy and holy maki with ponzu and spiced mayo to the Green Refresher juice made with spinach, cucumber and ginger. For those with a sweet tooth, you can also enjoy the homemade candy set or delicious chocolate cheesecake with purple carrot sorbet. Visit the Holy Carrot during Veganuary to enjoy beautifully presented dishes filled with flavour.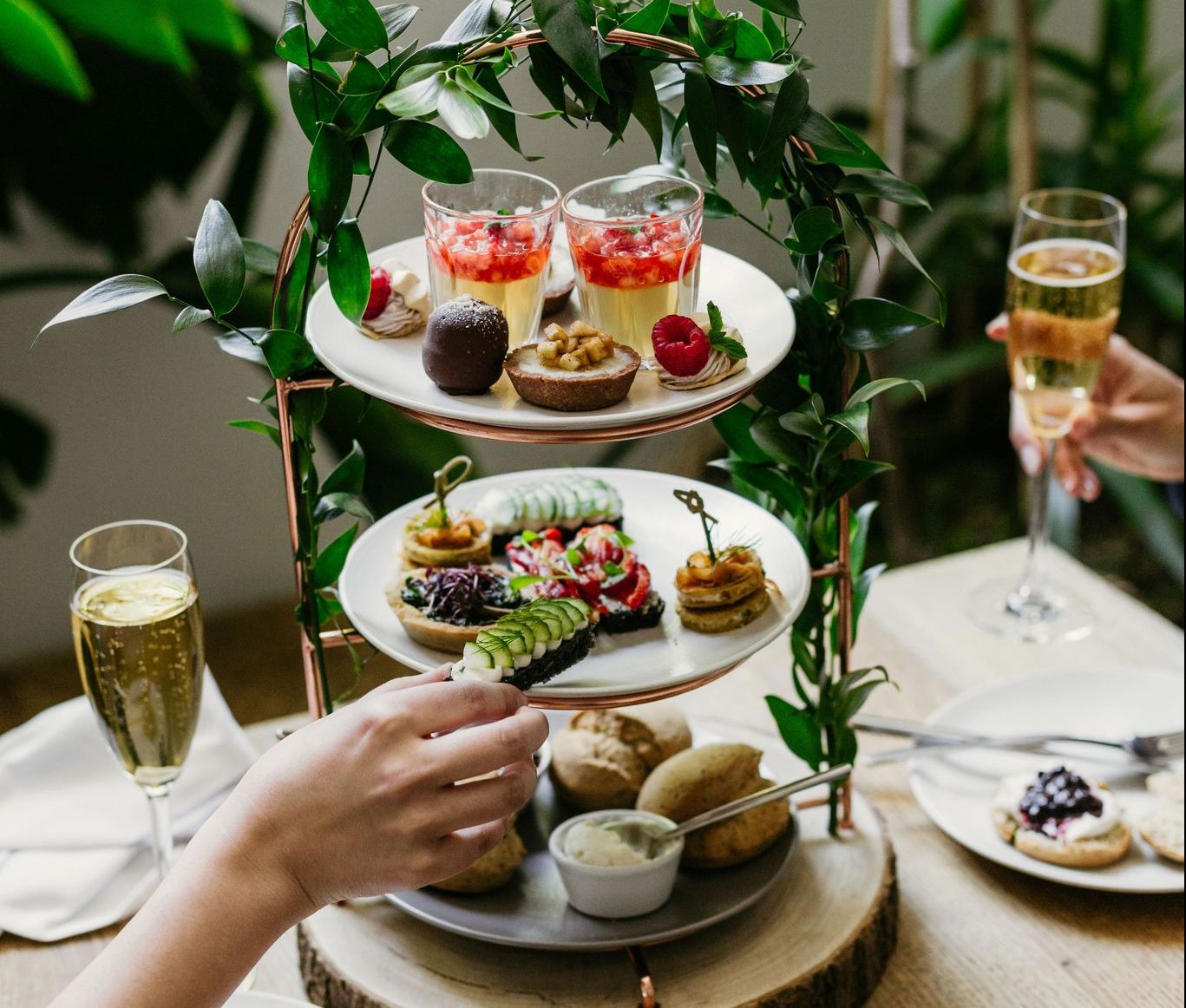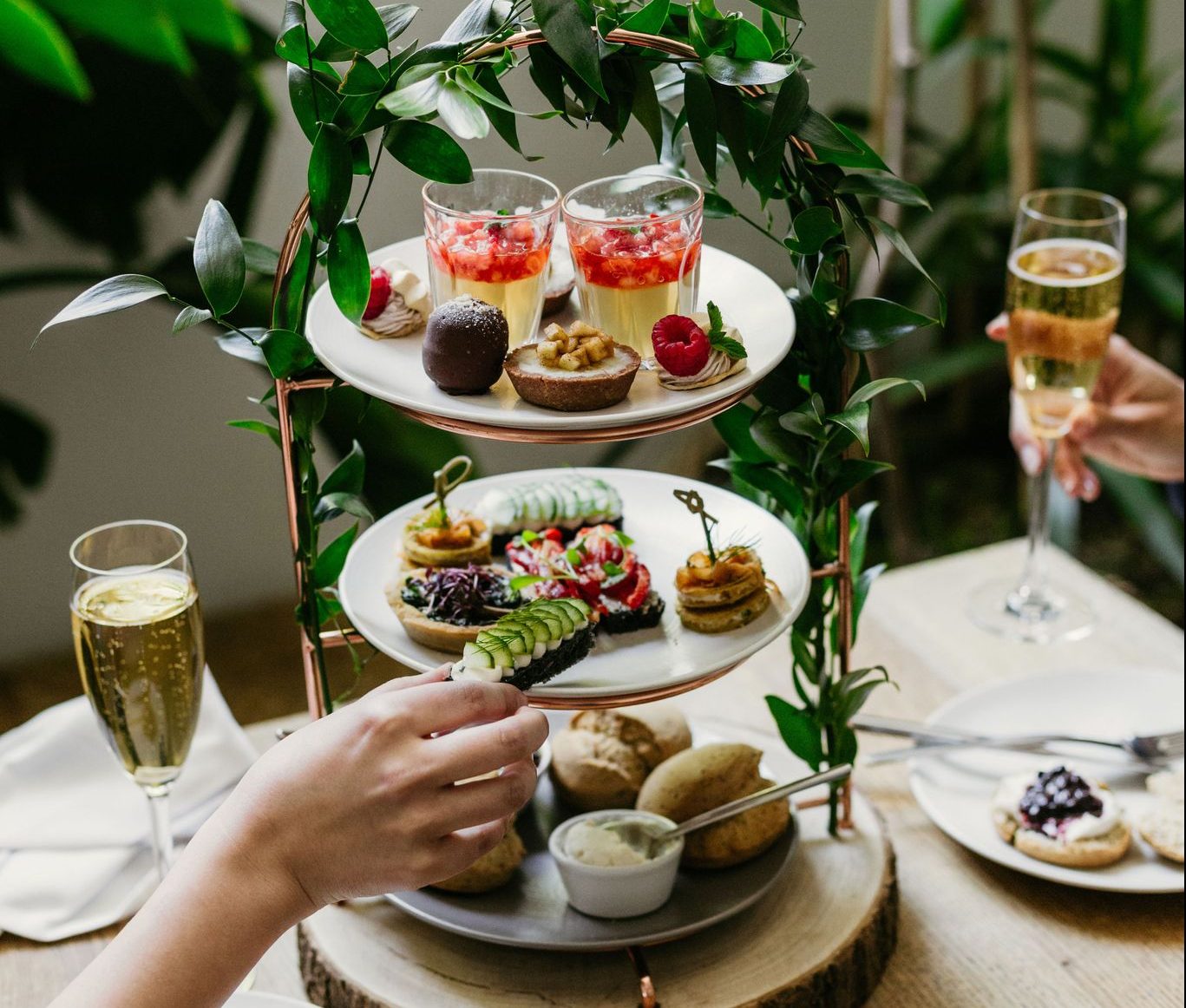 2. Farmacy in Notting Hill
Farmacy is built on the belief that food is medicine and was founded by businesswoman Camilla Fayed, who was inspired to create the restaurant after personally experiencing the powerful benefits of a plant-based diet after her first pregnancy. Having firmly established the restaurant as a vegan hub on Westbourne Grove in 2016, Farmacy is still a firm favourite on the culinary scene with its organic dishes, biodynamic wines and refined-sugar-free cocktails. Camilla's passion for sustainable farming, regenerative agriculture and biodynamics led to her establishing her own farm on a plot of land in Kent. The Demeter-certified farm supplies Farmacy with an abundance of vegetables, fruits and herbs — delivered to the restaurant in an electric van. Enjoy a nutritious brunch of rawnola (sprouted buckwheat granola) or a power breakfast bowl, or for something different indulge in an array of savoury treats and petits gateaux in Farmacy's bespoke High Tea.
3. The Fields Beneath in Kentish Town
Situated next to Kentish Town West station, The Fields Beneath is a small but mighty cafe offering everything your plant-based palette could possibly desire. After owner Gavin Fernback transformed the space into a cafe  in 2012, he slowly transitioned The Fields Beneath to an all-vegan menu in 2017 after he changed his diet 18 months before. He explained: "I couldn't carry on doing things in the cafe that didn't align with my views on using animals for food. We've never looked back and it's worked a dream." Famed for its delicious oat milk coffees and more recently its sell-out biodynamic wine tastings, which occur every full and new moon, Gavin and his staff have all immersed themselves in veganism.
Whether you're after a signature wrap or croissant — such as the delicious marinated chipotle tofu wrap with citrus slaw, coriander, pickled red onion and a tangy yoghurt sauce — or sweet treats such as lemon loaf or carrot cake, be sure to pay a visit to The Fields Beneath this January.