Mix up your exercise regime with these fun fitness classes that will leave endless hours on the treadmill firmly in 2021.
January is an opportunity to refresh, reset and restore. While many of us strive for new health and fitness goals, it's important to remember that diets shouldn't be restrictive, and exercise should never feel like a chore. To get you through one of the longest, coldest months of the year, we've found three of London's fun fitness classes that are bound to put a smile on your face and clear your head, while proving to be a great workout for your body.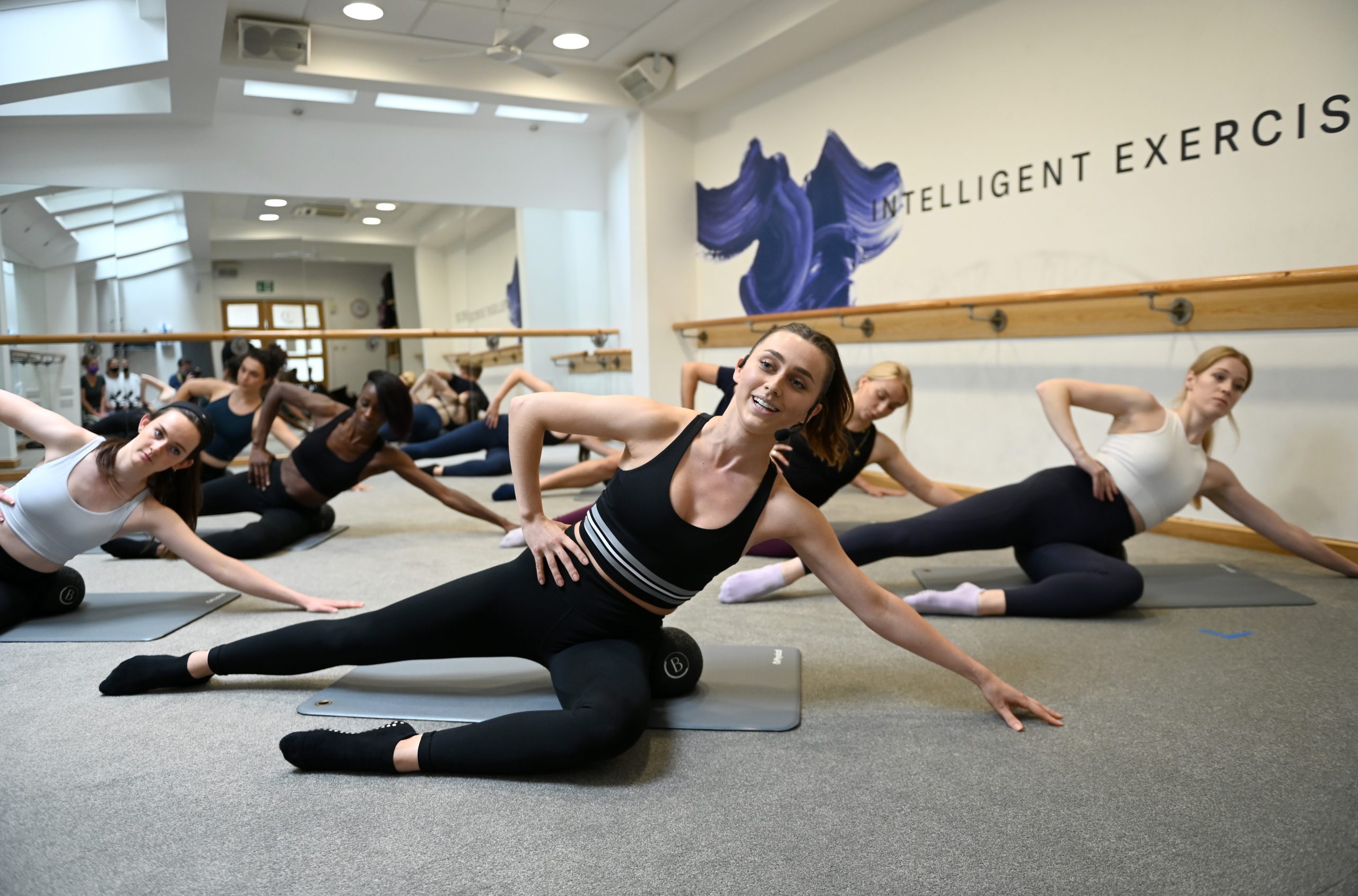 Refresh with Barrecore
Having seen a resurgence of popularity in recent years, barre combines elements of ballet, Pilates and yoga to create the ultimate sculpting and toning workout. Dotted across the capital in 10 well-designed studios, Barrecore is renowned for being the UK's original and finest barre company, endorsed by some of the world's biggest celebrities and influencers including Pippa Middleton, Rita Ora, Jourdan Dunn and Poppy Delevingne. Since launching in 2011, Barrecore has gone from strength to strength, expanding into Manchester, Leeds and Bristol.
In each 50-minute session led by a barre professional, the musical workout is as challenging and rewarding as a vigorous spin session. The method combines high intensity but low impact training (HILIT) and focuses on intelligent movements designed to 'shake' the muscles, improving overall body strength while transforming physique. The workout is suitable for all fitness levels and ages, as well as who are those pre- and post-natal. Enjoy group sessions as well as private and live-streamed online classes, with three classes from £45.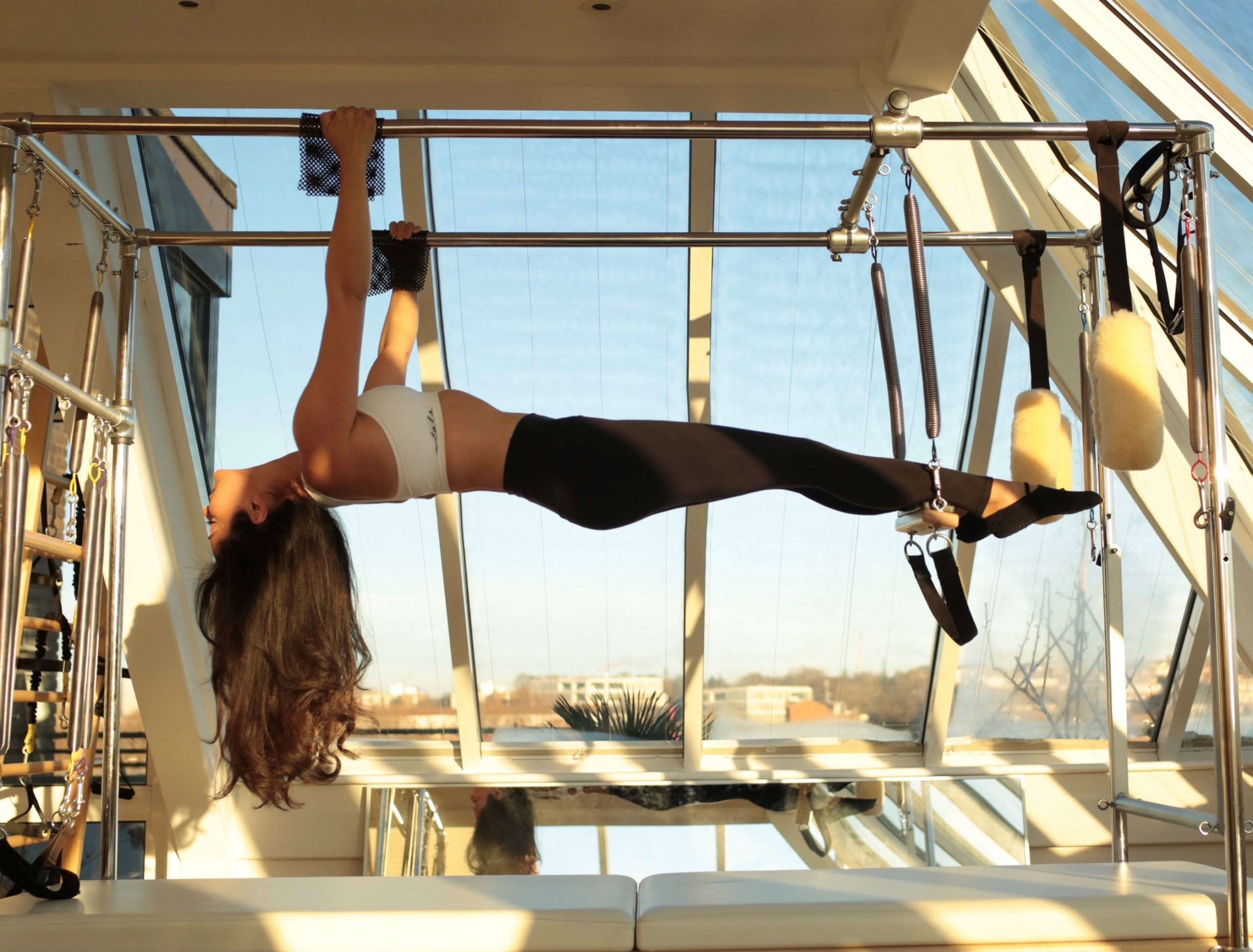 Reset with Pilates in the Clouds
Tucked away in a corner of the sky adjacent to Notting Hill Gate station, Pilates in the Clouds offers bespoke reformer Pilates sessions that will whisk you away from the hustle and bustle of the city. Having recently moved to a new location, take in the west London skyline while you push your muscles to the limits thanks to the personalised classes and expert instructors. Founded by Californian native Lauren Masaoka, Pilates in the Clouds offers sessions that you can book privately or with a maximum of three friends.
The studio has thrived in the capital and with a growing following of 11k followers on Instagram, Lauren's diary is soon booked up with her regular clients and newbies, who've most likely heard about the great class through word of mouth considering the company has no website. Reformer Pilates involves movement and stretches on a bed-like frame which rolls back on forth on wheels and uses springs to add resistance to your workout, so is perfect for both beginners and experts.
While it will take a few attempts to master the moves, you'll feel the burn in your abs and legs the next day — and every minute is worth it when you can get your sweat on while taking in the view. Go to @pilatesintheclouds on Instagram, a single introductory private session is £150.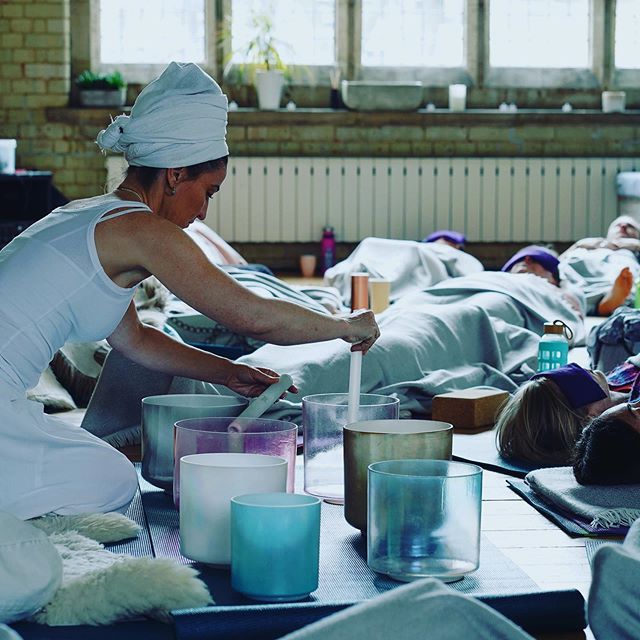 Restore with High Times Yoga
With a heavy emphasis on spiritual empowerment and reconnection of the body, mind and soul, HighTimes Yoga is the fitness class that does wonders for the brain. Inspired by her own experience while on a Kundalini Yoga retreat, founder of HighTimes Jayne Ellis quit her career in the glamorous world of glossy magazines to set up a life-changing, wellness business.
Kundalini yoga, in which Jayne specialises, is a spiritual form of practice and Kundalini refers to the energy which sits at the base of your spine. In each session — which are live-streamed but also hosted at the House of Wisdom, Bloomsbury, every week — you'll experience a fusion of inspiring yogic teachings, ancient practices such as Kundalini yoga, stress-releasing breathwork and meditation. Now in its fifth year, HighTimes hosts retreats, lunar-inspired workshops, and Kundalini meditation courses.
Whether you're after morning practices to kickstart your day, or sessions to help sleep, relax or work deeper into the emotional body, Jayne will have the right session for you. Enjoy a free seven-day trial and access to the online studio, then from £35 per month.