Tracking our health has never been easier — every year, new gadgets hit the market promising medical-grade analysis of health, fitness and wellbeing.
Whether the person you're buying for is a wellness warrior, gym junkie, fitness fanatic or a nutrition nut with a keen interest in gut health, there's a gadget for every type of health buff you can think of in this health tech gift guide.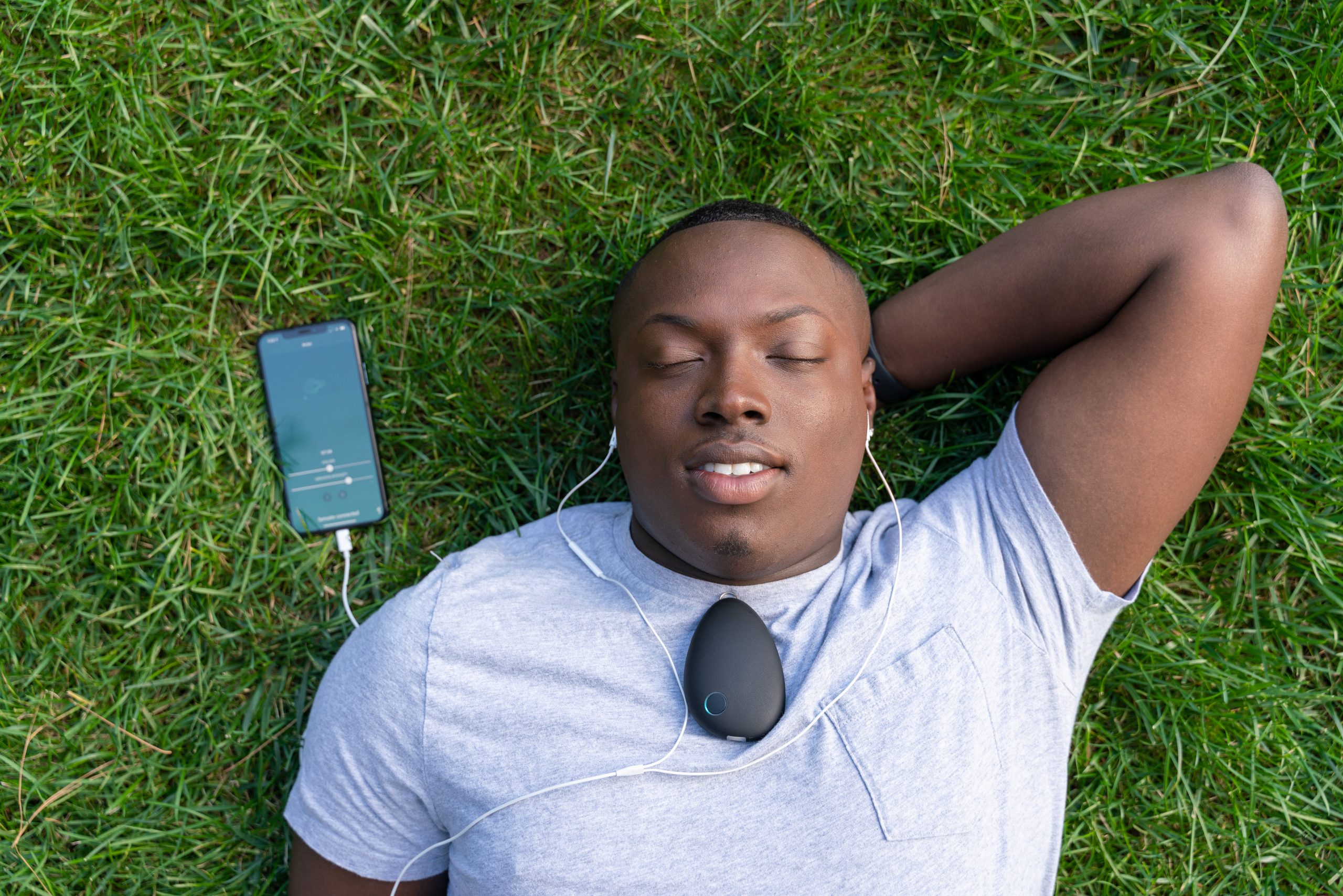 1. Sensate sensory device for stress 
A new wearable device launched in a bid to tackle stress and anxiety, the Sensate 2 is a palm-sized gadget that you place on your chest for a calming effect. The sensory device links with an audio app to play music in sync with vibrations and infrasonic waves that resonate through the body to create an immersive, calming experience. By placing the device on your chest, it's said to target the vagus nerve in a bid to facilitate relaxation and improve resilience to stress. £227 for the device with the music app free on both iTunes and Google Play.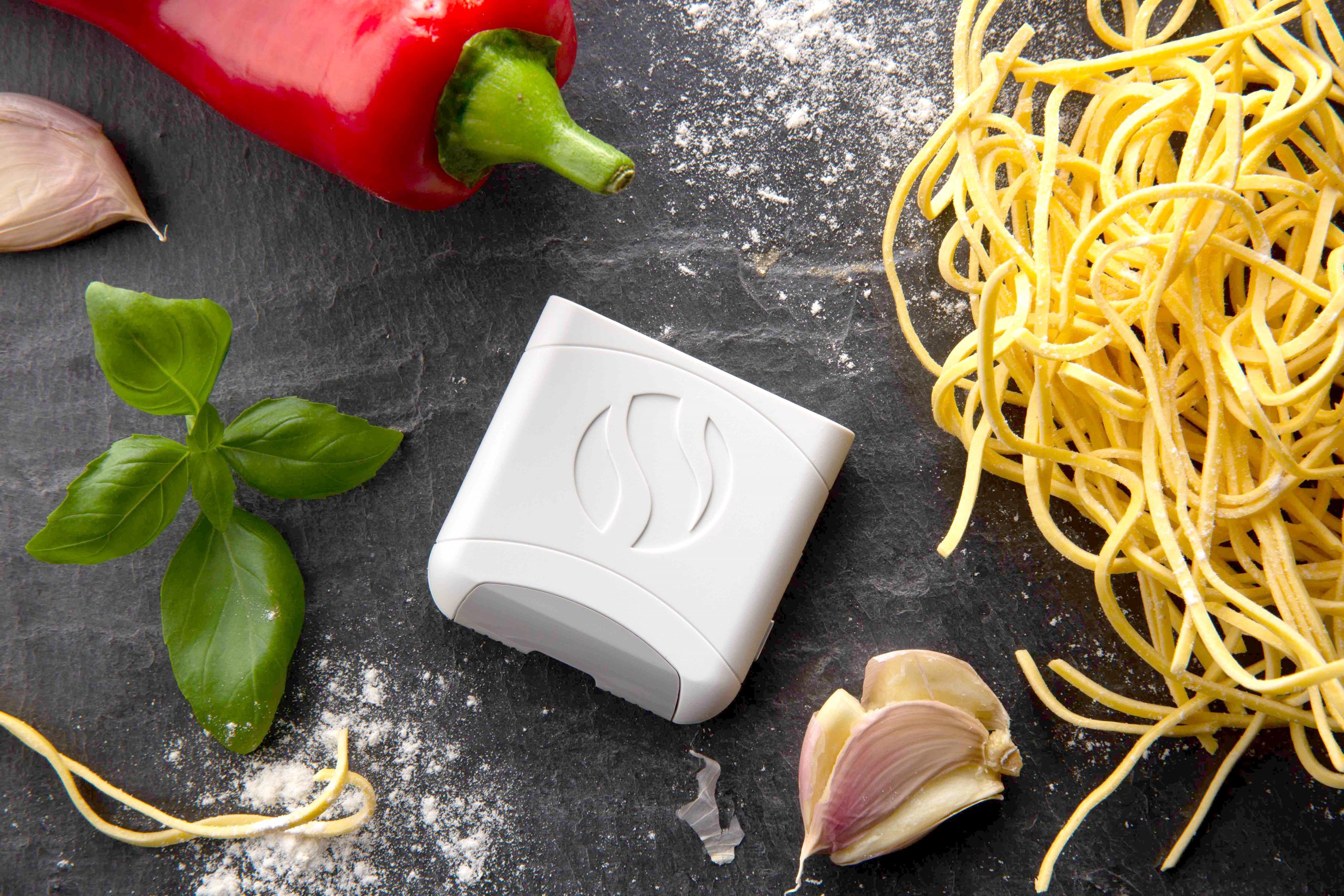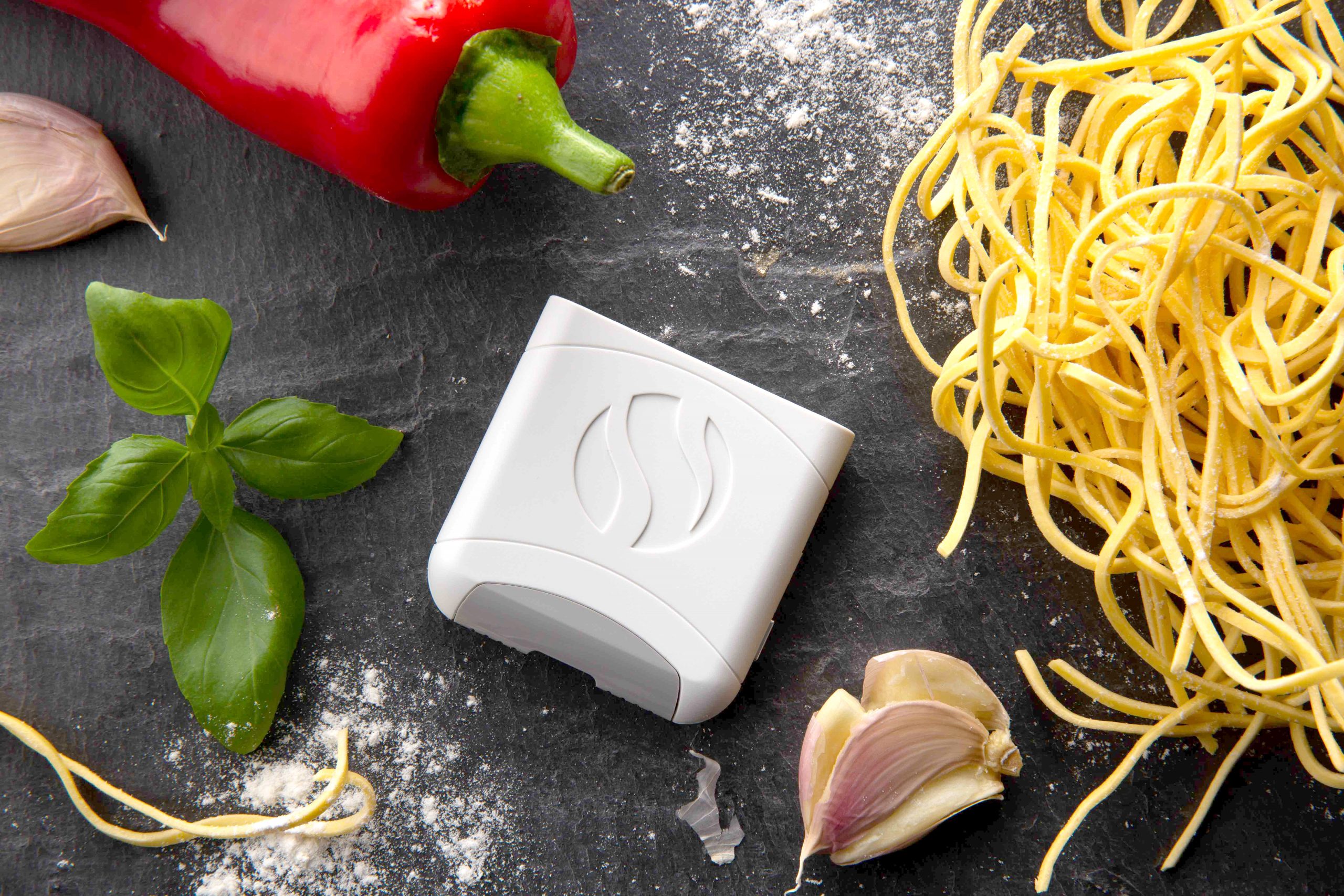 2. FoodMarble AIRE for optimising gut health
This is a new device that analyses digestive health by your breath. The FoodMarble AIRE (£149) measures the hydrogen levels in a person's breath, which gives an indication of fermentation in the gut — when food isn't digested fully, the bacteria in your gut breaks it down and this can be released as hydrogen. The hydrogen is absorbed into your blood before transferring to your breath via your lungs. The measurement of this with the device is then analysed alongside a food diary in the app to indicate which foods are likely to be causing the issue.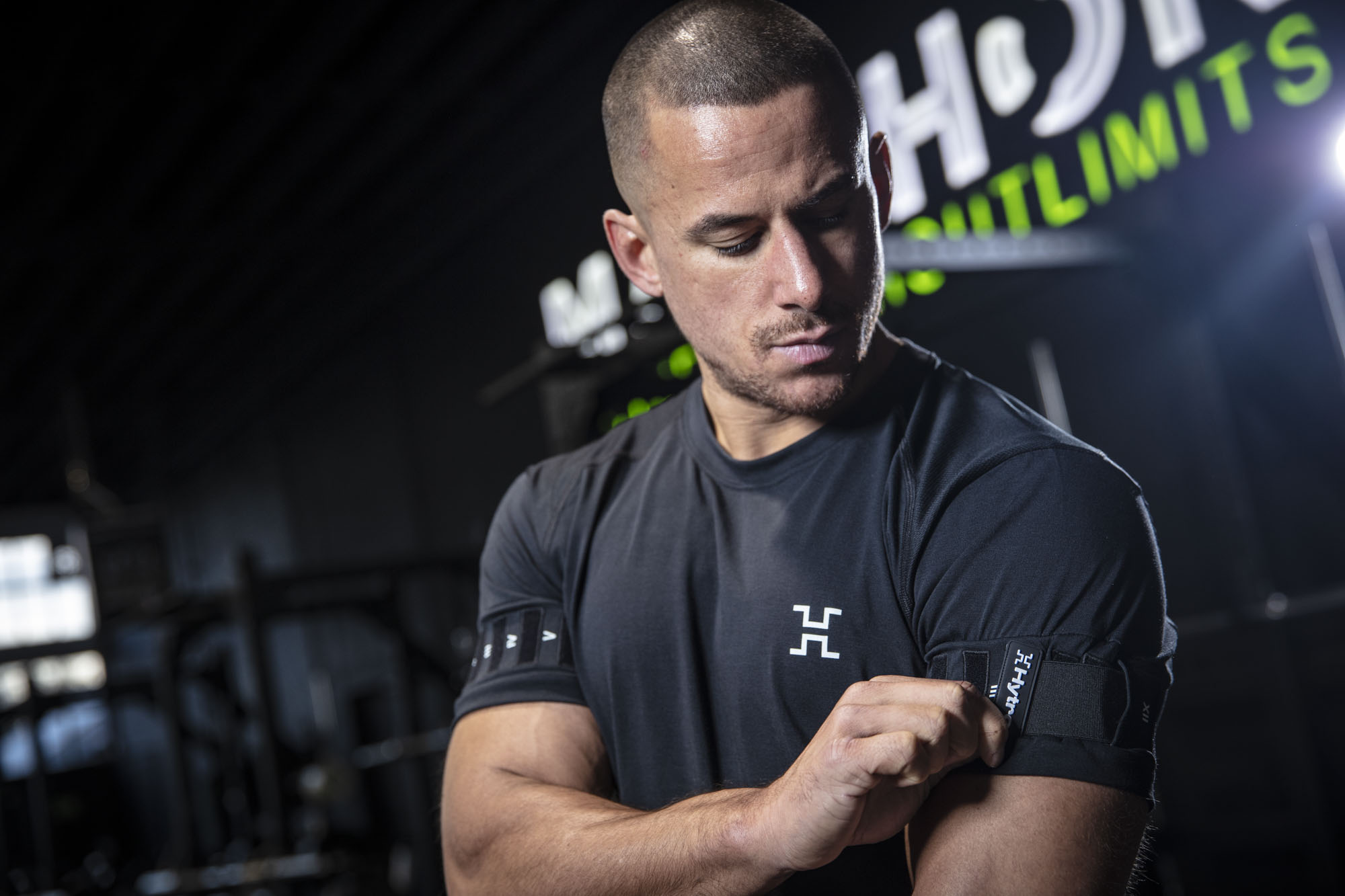 3. Hytro wearable clothing to increase muscle mass
The world-first blood flow restriction-integrated tech is a safe, innovative way to supercharge training sessions. Straps are built into Hytro's clothing (all £99), which can be tightened around muscles on the upper arms, allowing oxygenated blood to flow into the limbs while limiting the return blood flow in a bid to boost the growth and strength of muscle. The Hytro TechWear range is popular among rugby players, including international sevens player Dan Norton, international rugby league player Josh Charnley and players at Leeds Rhinos and St Helens.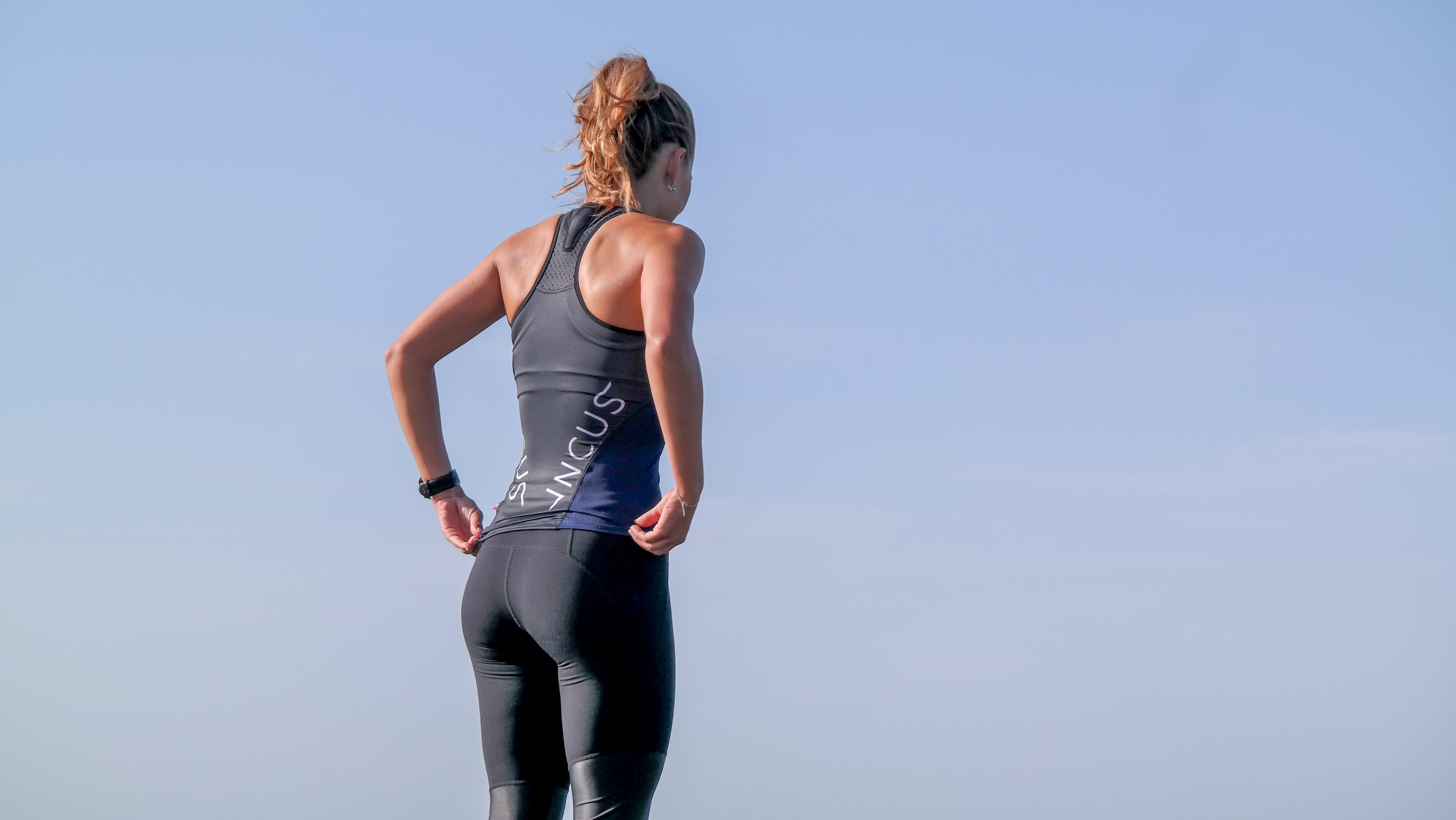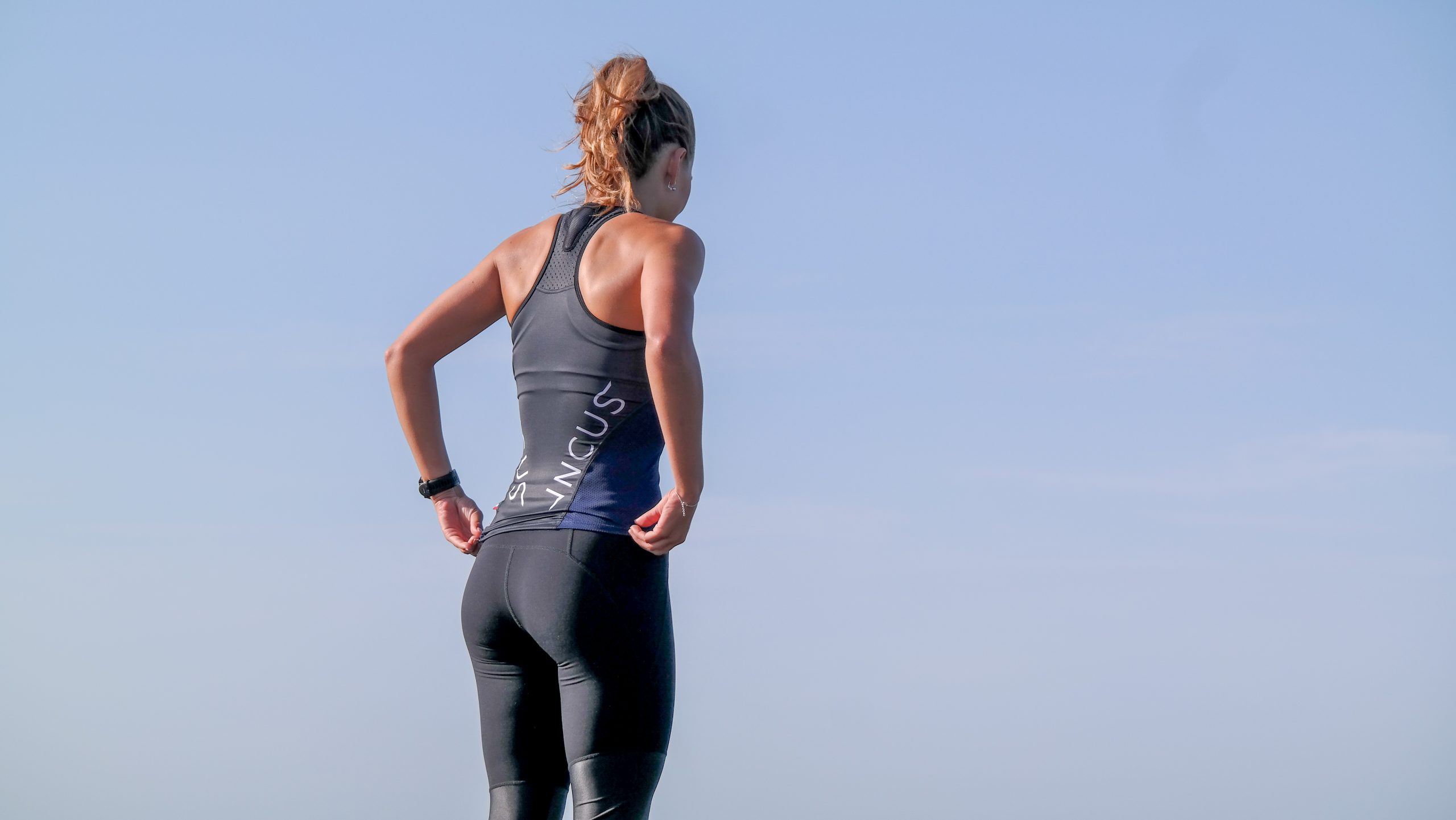 4. NOVA exercise tracker for running and swimming
A new wearable exercise tracker was released by Incus in July this year. The NOVA Run is unobtrusive, wireless and uses MARG sensors to track a number of metrics to support training and performances goals. Designed for runners (but also available with swim functionality), it fits into a pocket in the back of your chosen T-shirt and monitors running power, true cadence and take off and impact accelerations on both the left and right legs independently. Run or swim bundles start at £199.99.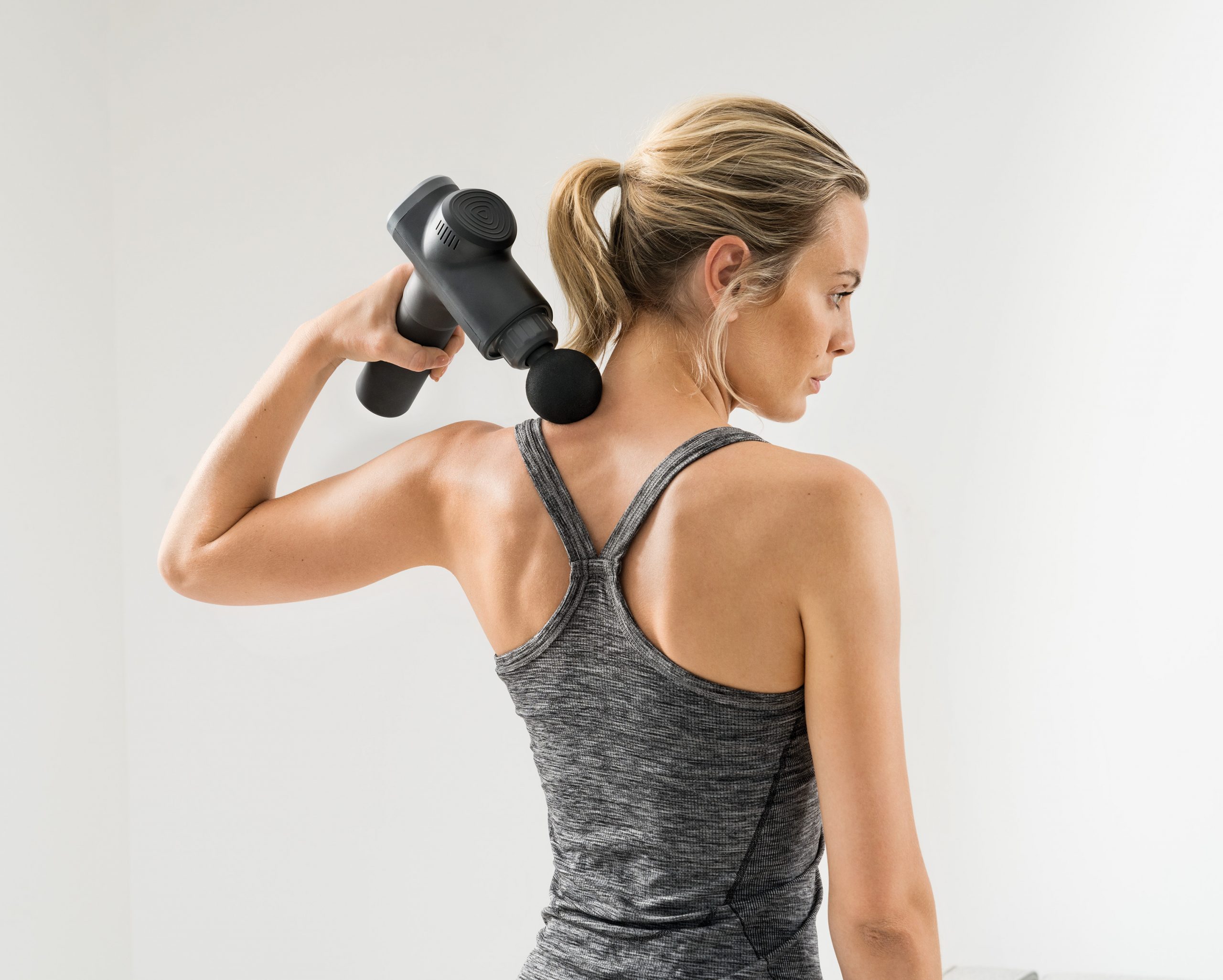 5. Beurer MG 180 massage gun to aid recovery
Designed to relieve tension and soreness from exercise, the Beurer MG 180 Massage Gun(£199) even claims to regenerate muscle tissue. It offers a soothing trigger-point massage, with gentle vibration to relieve back, neck and shoulder pain. There are six interchangeable massage heads, each purposefully designed for the various muscle groups and to ensure the whole body can benefit. A choice of four intensity levels makes it comfortable to use even in sensitive areas.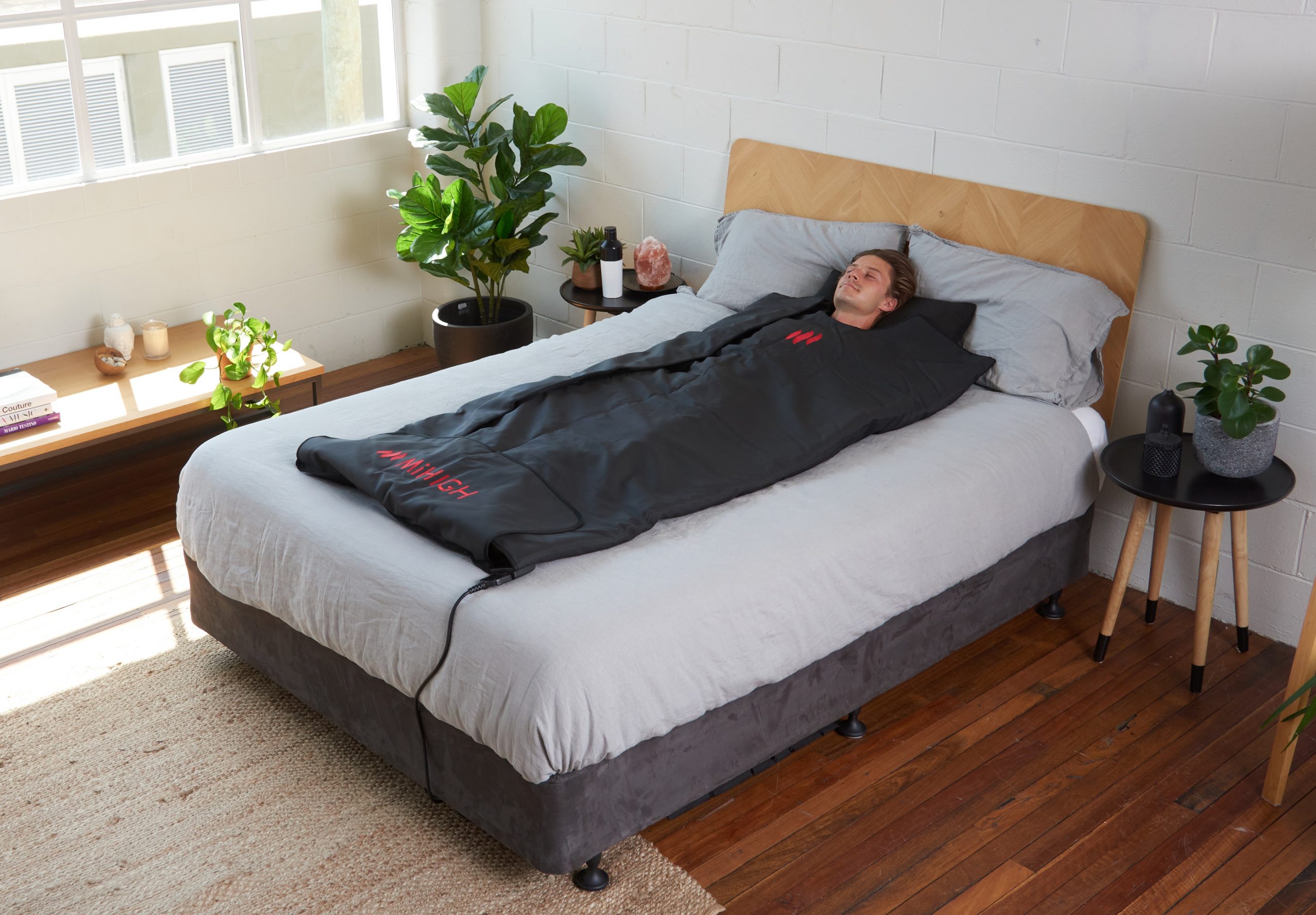 6. MiHigh infrared sauna blanket for burning calories
Used by the likes of the England rugby team as part of their training and recovery, MiHIGH's at-home infrared sauna blanket (£399) claims to not only enhance your recovery, but help to burn up to 600 calories in the process. The heat it generates is said to increase blood flow and elevate your heart rate to facilitate this. It also helps reduce muscular soreness by bringing fresh oxygenated blood to your muscles, acting to reduce lactic-acid build-up and eliminate toxins in the process.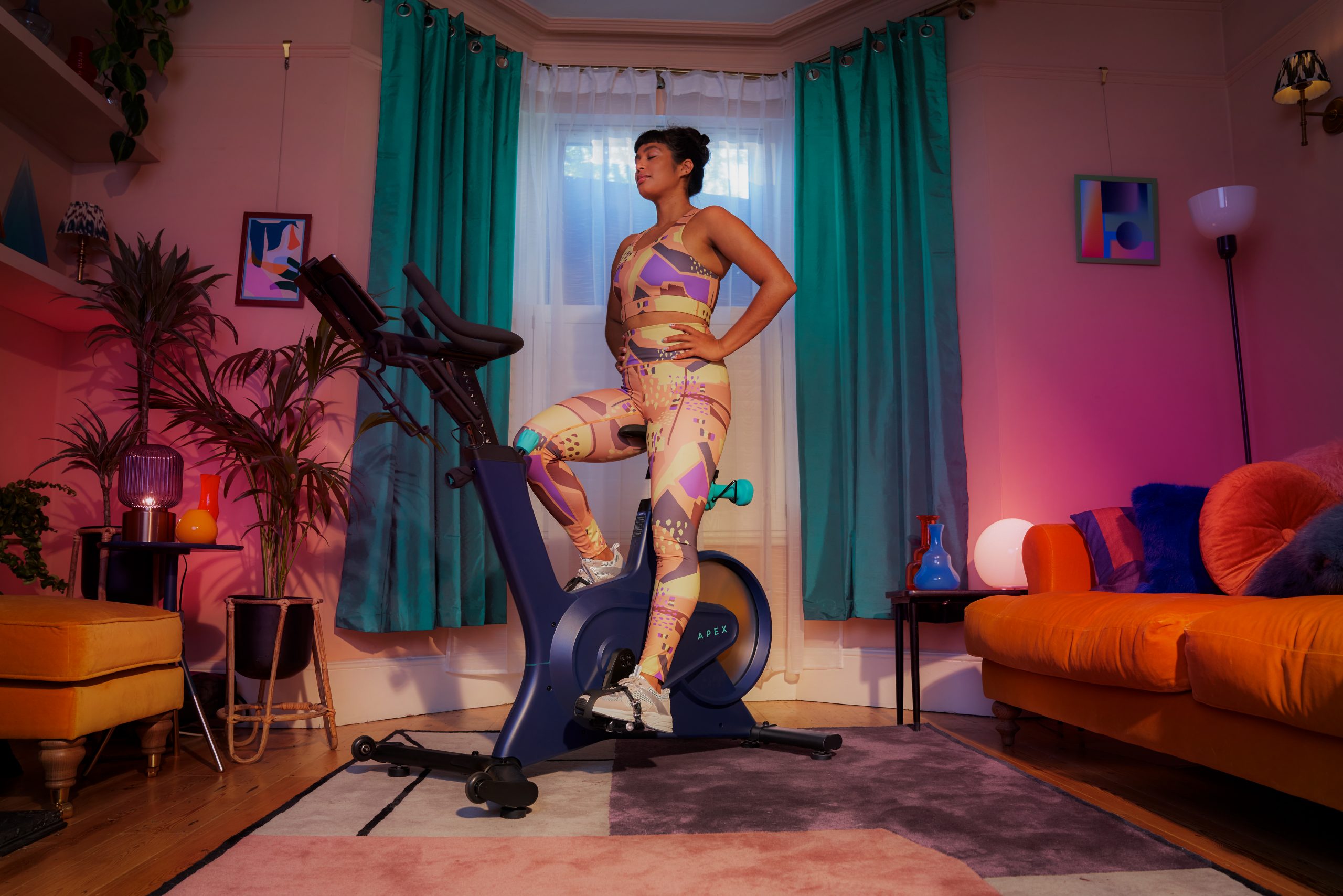 7. Apex smart bike for competitive classes at home
A smart bike featuring hundreds of live and on-demand classes with a leaderboard on the app to give your workouts a competitive edge. There's a range of classes to choose from with an Apex bike, such as dance-led ones or those with a focus on stamina and fitness. £990 plus £30 per month for the app.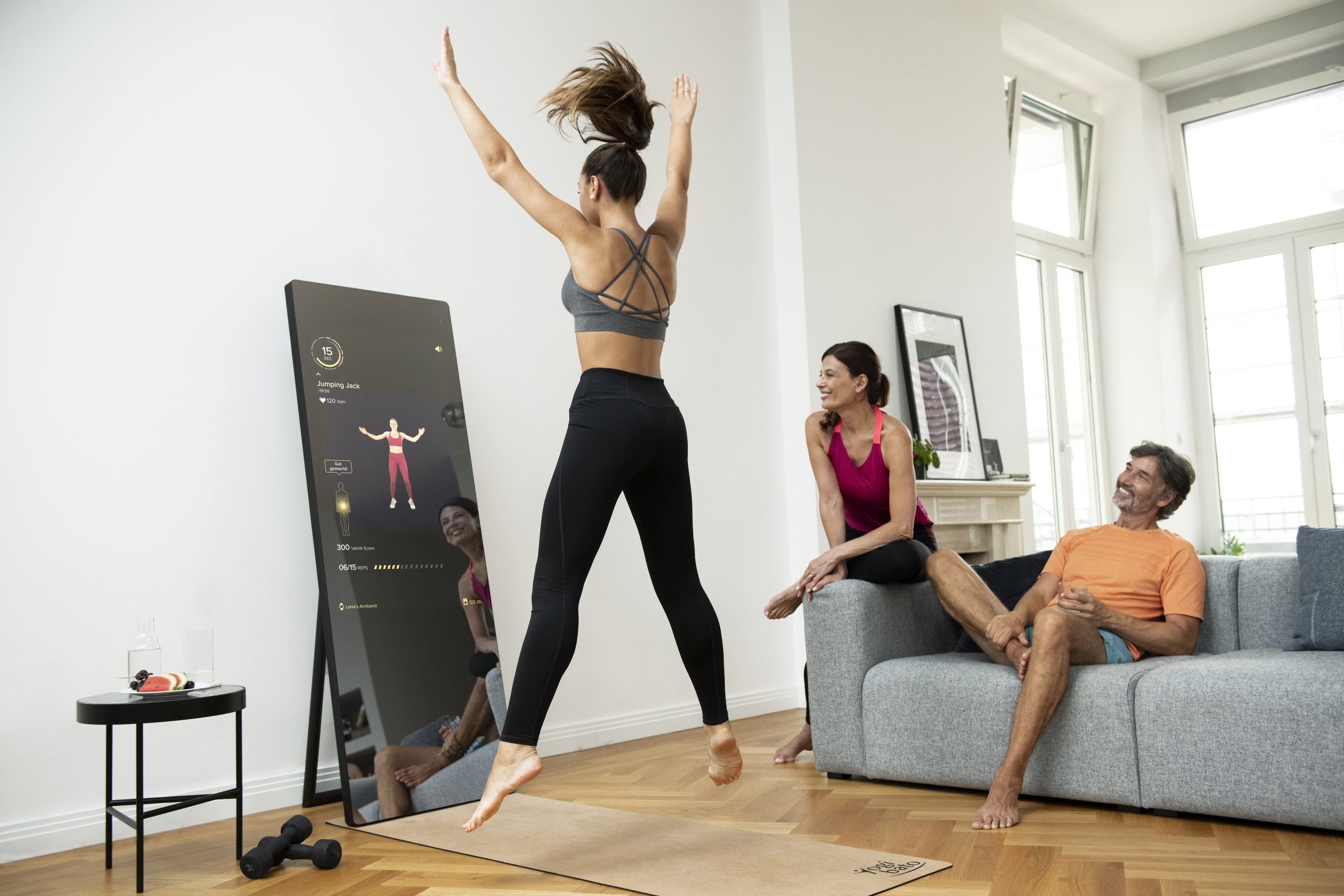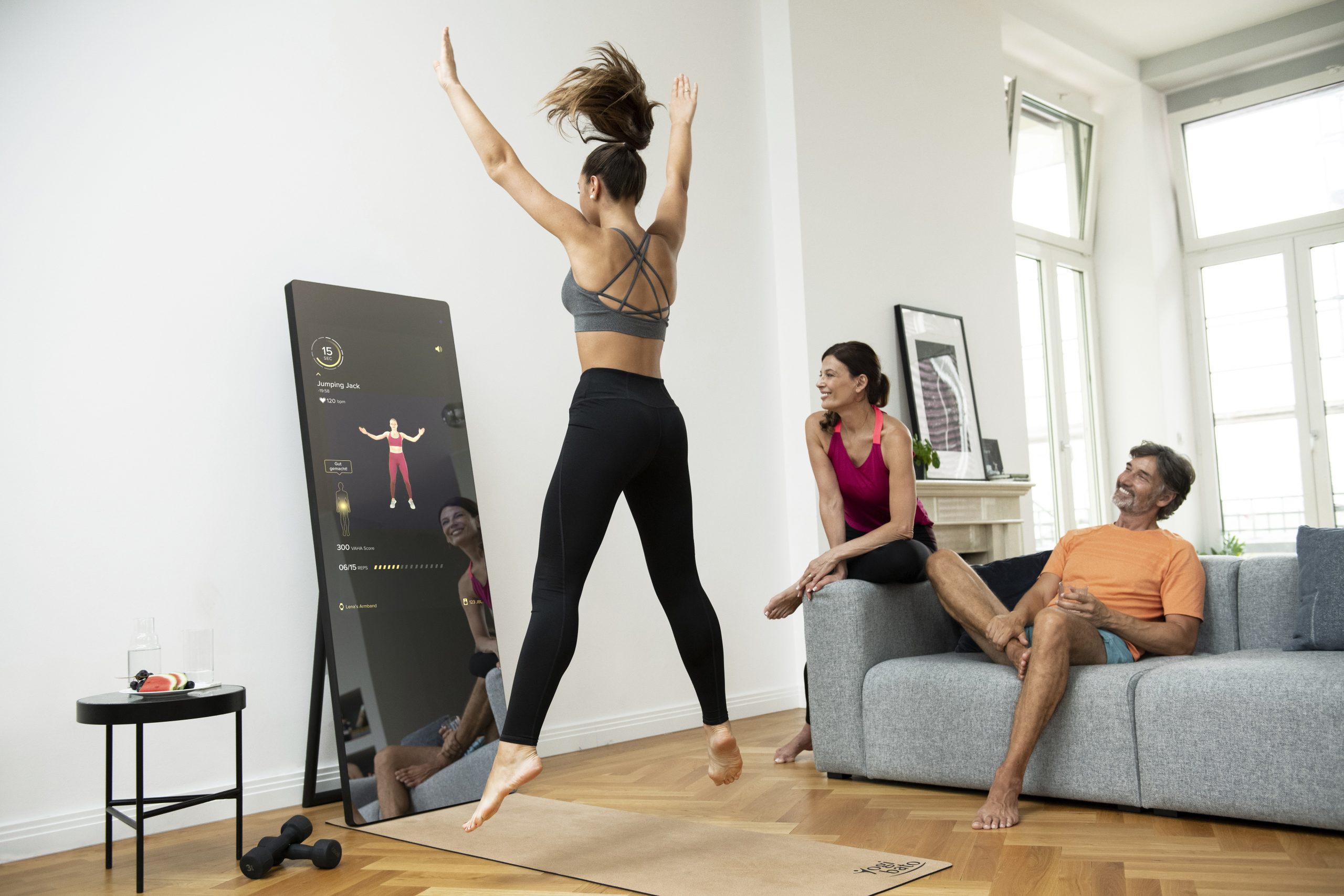 8. VAHA artificial intelligence mirror for an at-home personal trainer
VAHA is an interactive workout mirror offering personal training sessions and workout classes. The mirror has sensors to capture your movements as you work out, and its AI gives you instant feedback to help you improve. You can also use Spotify, Firefox, Instagram, Skype, TikTok and Zoom to workout in other ways online or with friends. Test it for 30 days with the basic membership for free, then it's £1,150.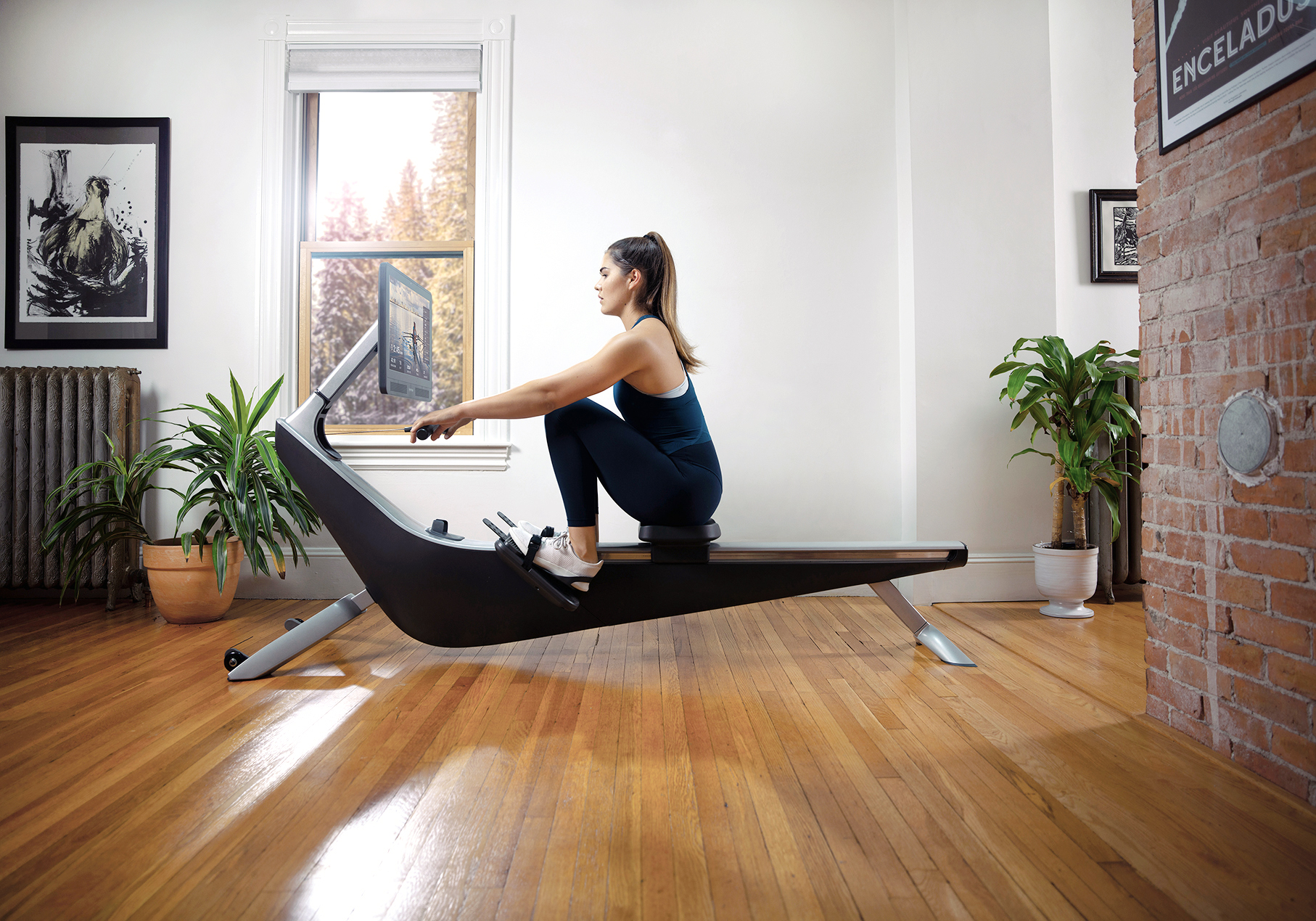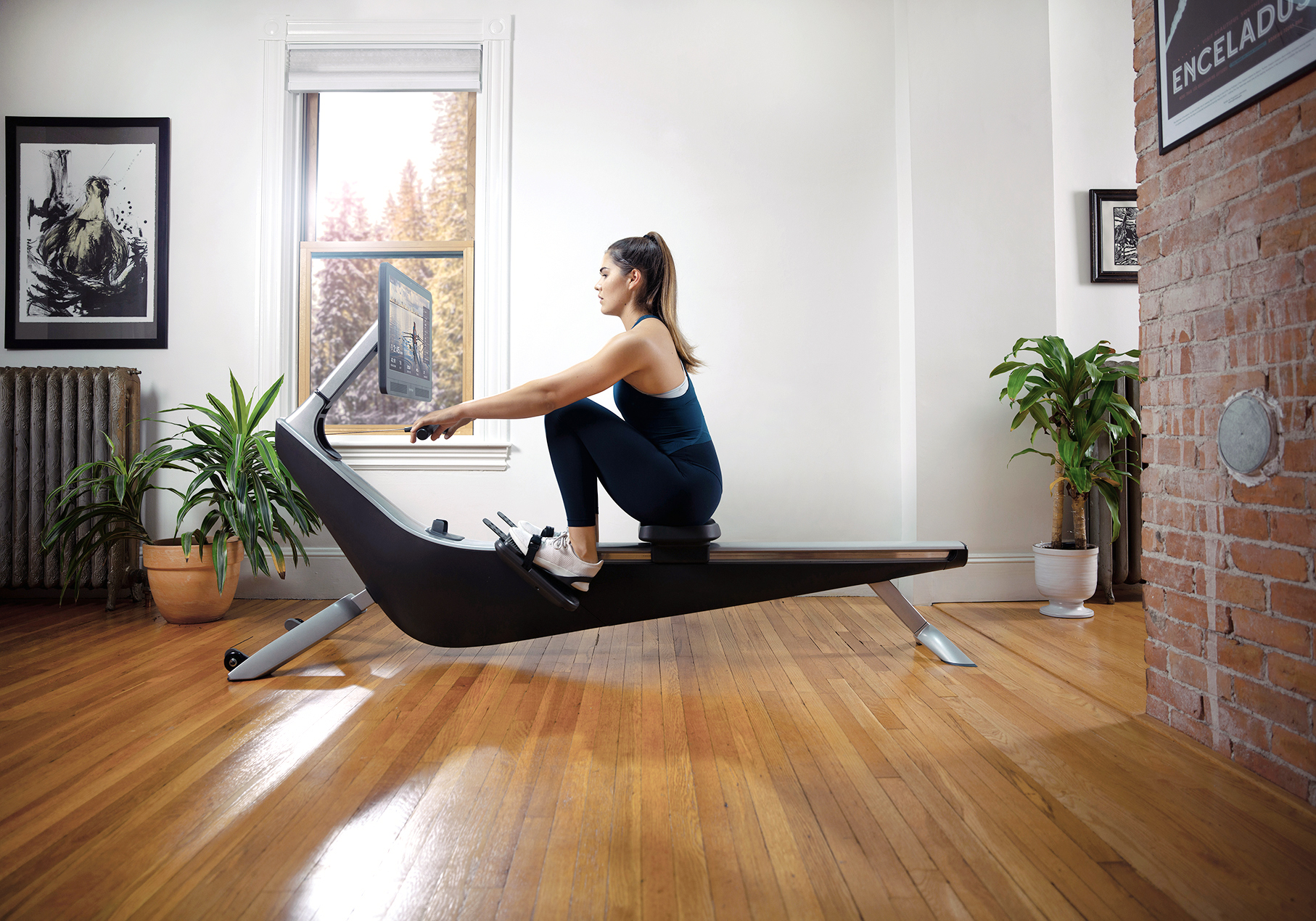 9. Hydrow silent rowing machine with classes
A rowing machine with an electromagnetic computer-controlled drag mechanism that automatically adjusts up to 240 times per second to capture the exact sensation of rowing on the water, while remaining nearly silent. There are more than 3,000 live and on-demand classes available withy Hydrow including rowing workouts, strength training, yoga, Pilates and more. £2,295 with a £38 monthly subscription.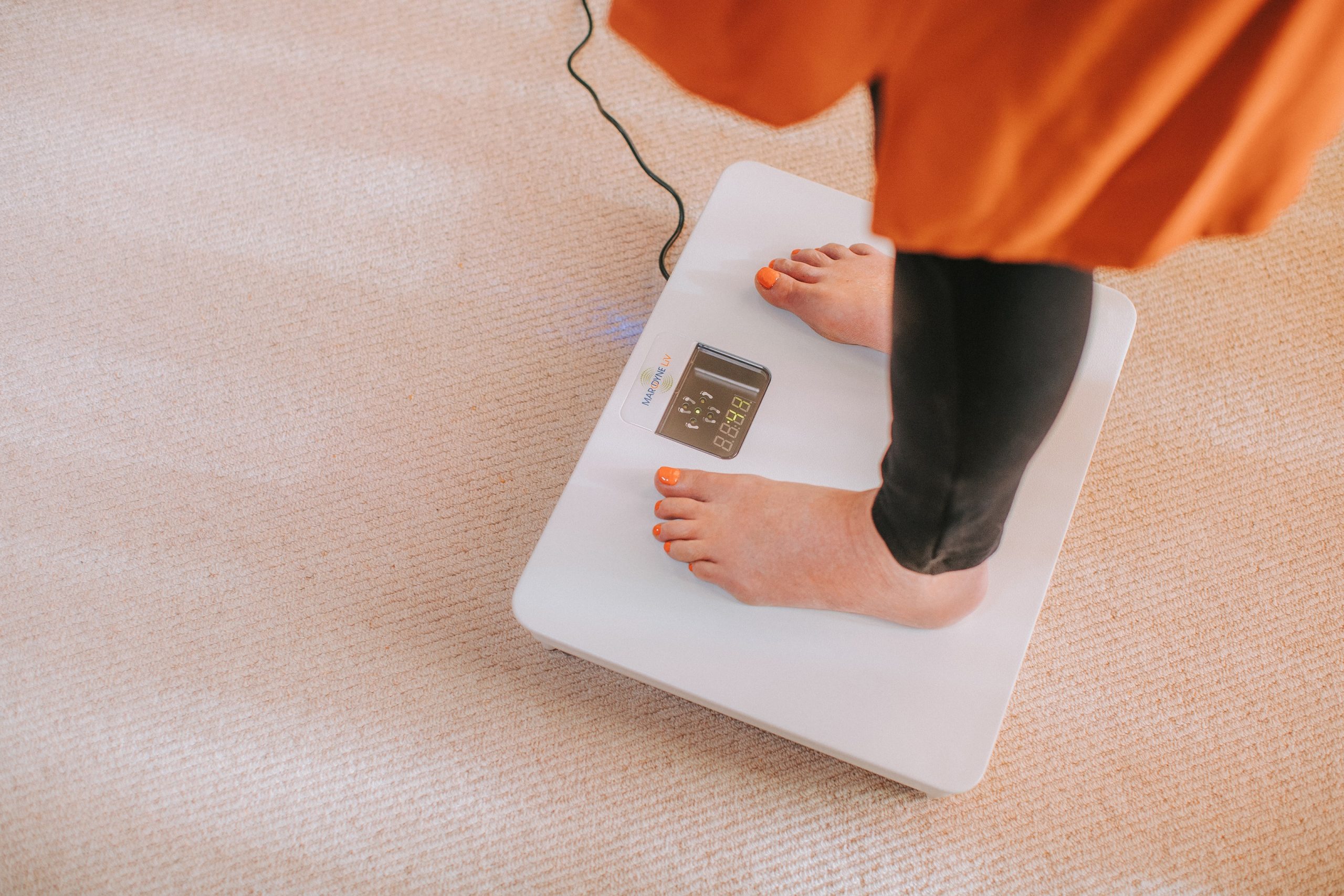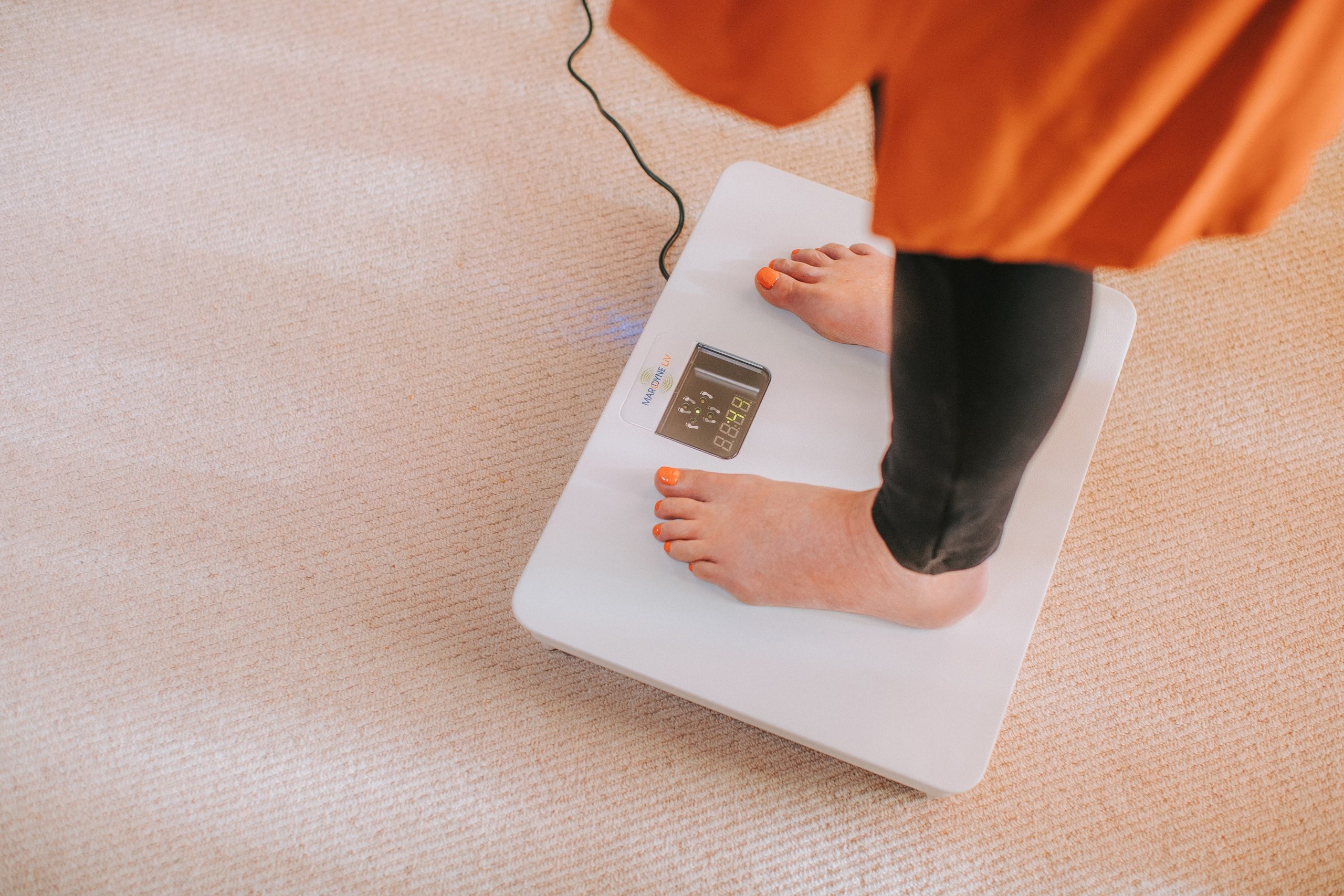 10. Marodyne LiV to increase bone density
Marodyne LiV was originally built to help astronauts overcome osteoporosis after spending time in space and is now available for use at home. A medically certified device, Marodyne LiV is recognised by the Royal Osteoporosis Society to help people manage and prevent osteoporosis. All you do is stand on it for 10 minutes and it emits the exact level of low intensity vibrations to stimulate the bone-building cells in the body. However, you'll need to be willing to cough up £2,995.