A safari is a classic choice for travel to Africa but selecting the right destination can be tricky — here's a rundown of the very best the continent has to offer.
An African safari heals the body and soul. There's something deeply revitalising about waking up to the sounds of birdsong, seeking out elephants and big cats on their daytime wanderings and finally, after a long day in the sun, falling asleep to the distant whoop of hyenas. Those desiring privacy — either on health grounds or just because they want to — can, if they wish, book a vehicle, camp or lodge for their exclusive use.
According to the World Travel & Tourism Council, tourism contributes $169bn (£124bn) to Africa's economy, with South Africa generating the lion's share. With its abundant accommodation, activities and conservation projects, this is the most popular destination for visitors from the US, welcoming more than 370,000 people during 2019.
Kenya and Tanzania drew around 250,000 US travellers each, and as the appeal of wilderness escapes grows, quieter countries are attracting attention, too. Destinations set to flourish include wildlife-rich Zimbabwe, Botswana and Uganda, their niche-appeal neighbours, Zambia, Namibia and Rwanda, and beautiful Mozambique which, though remote, is reachable via South Africa or Tanzania.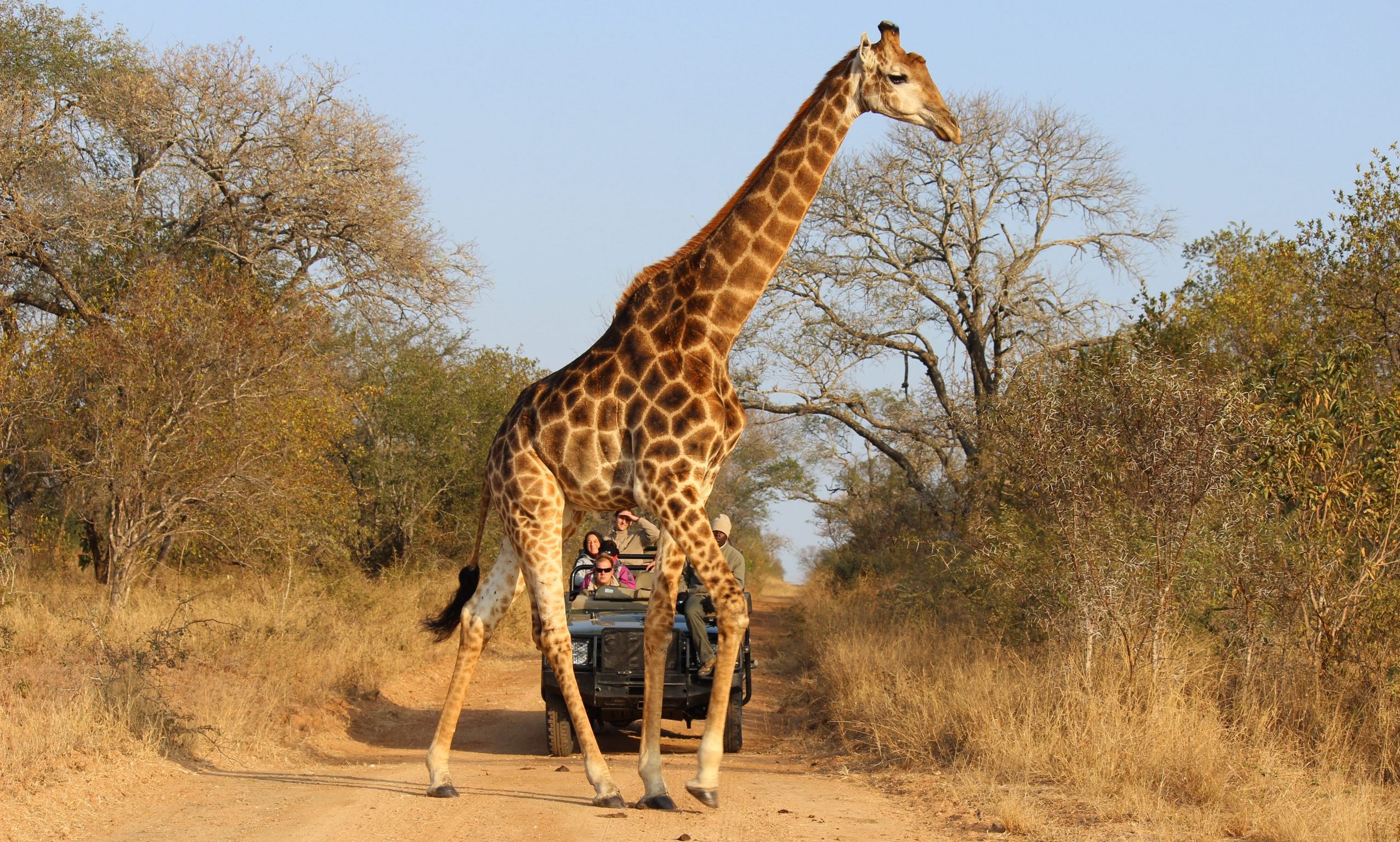 South Africa
Colourful, confident South Africa is unbeatable for a first-time safari on any budget. With solid infrastructure and sophisticated local operators, it offers a wide range of options, from back-to-basics campsites to ultra-luxurious lodges with superb food and wine.
Each season has its merits, with the coolest, driest months (May to September) bringing prime conditions for sightings of elephants, rhinos and big cats in the northeastern safari heartlands of KwaZulu Natal, Mpumalanga and Limpopo.
While some break the long journey from the US in Europe or the Middle East, it's also possible to fly direct from the Eastern Seaboard to Johannesburg — the perfect launchpad for a safari in the mighty, unmissable Greater Kruger region — in under 16 hours.
United flies direct to Cape Town. Operating from Newark during the South African summer (October to March), this route shrinks the intercontinental flight time to around 14 hours. Delta's flights from Atlanta to Jo'burg also serve Cape Town. An attractive destination in its own right, Cape Town is convenient for the Winelands and award-winning, sustainable parks and reserves such as Grootbos and Kwandwe. This malaria-free region is perfect for young families and health-conscious older travellers.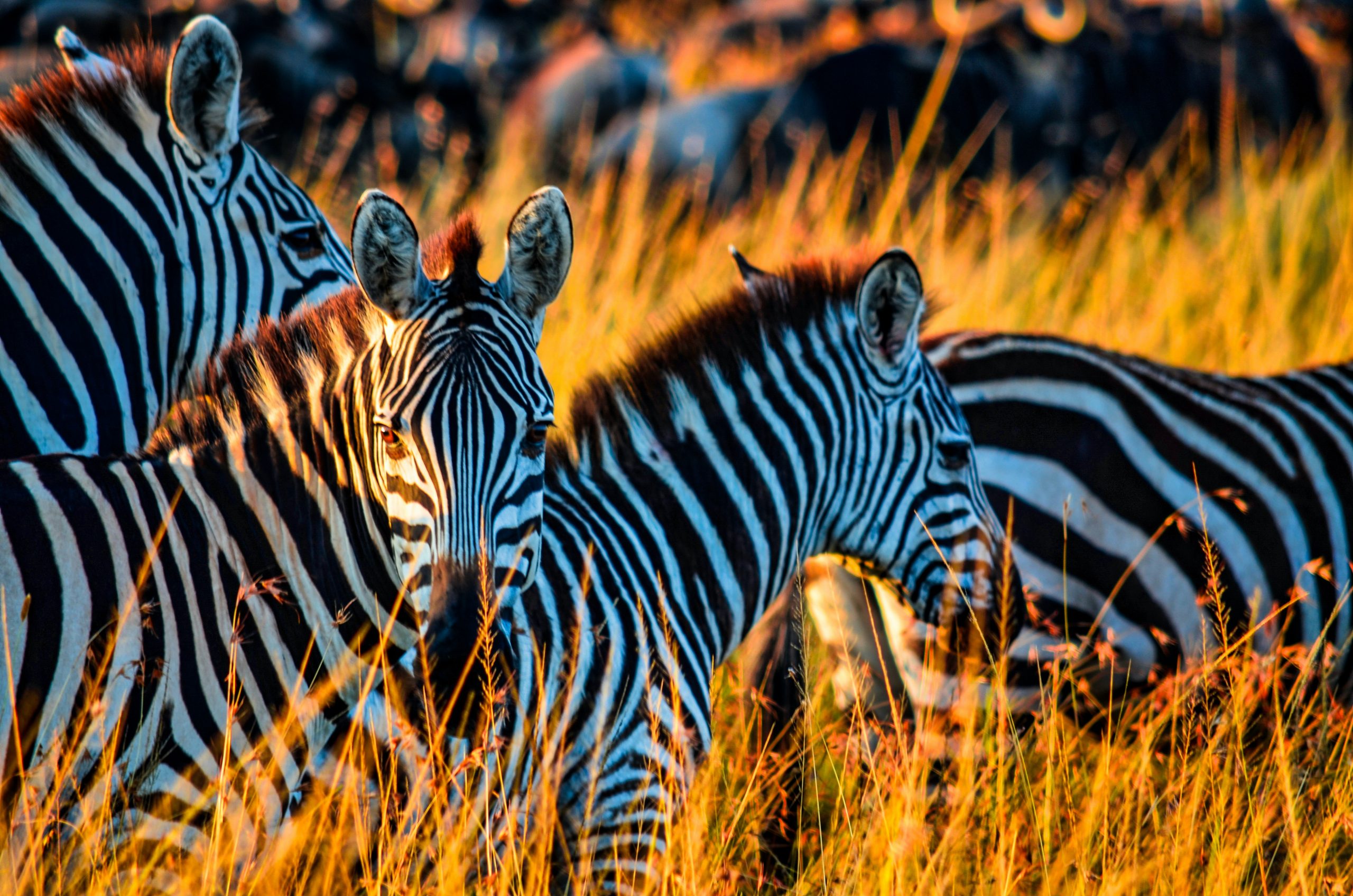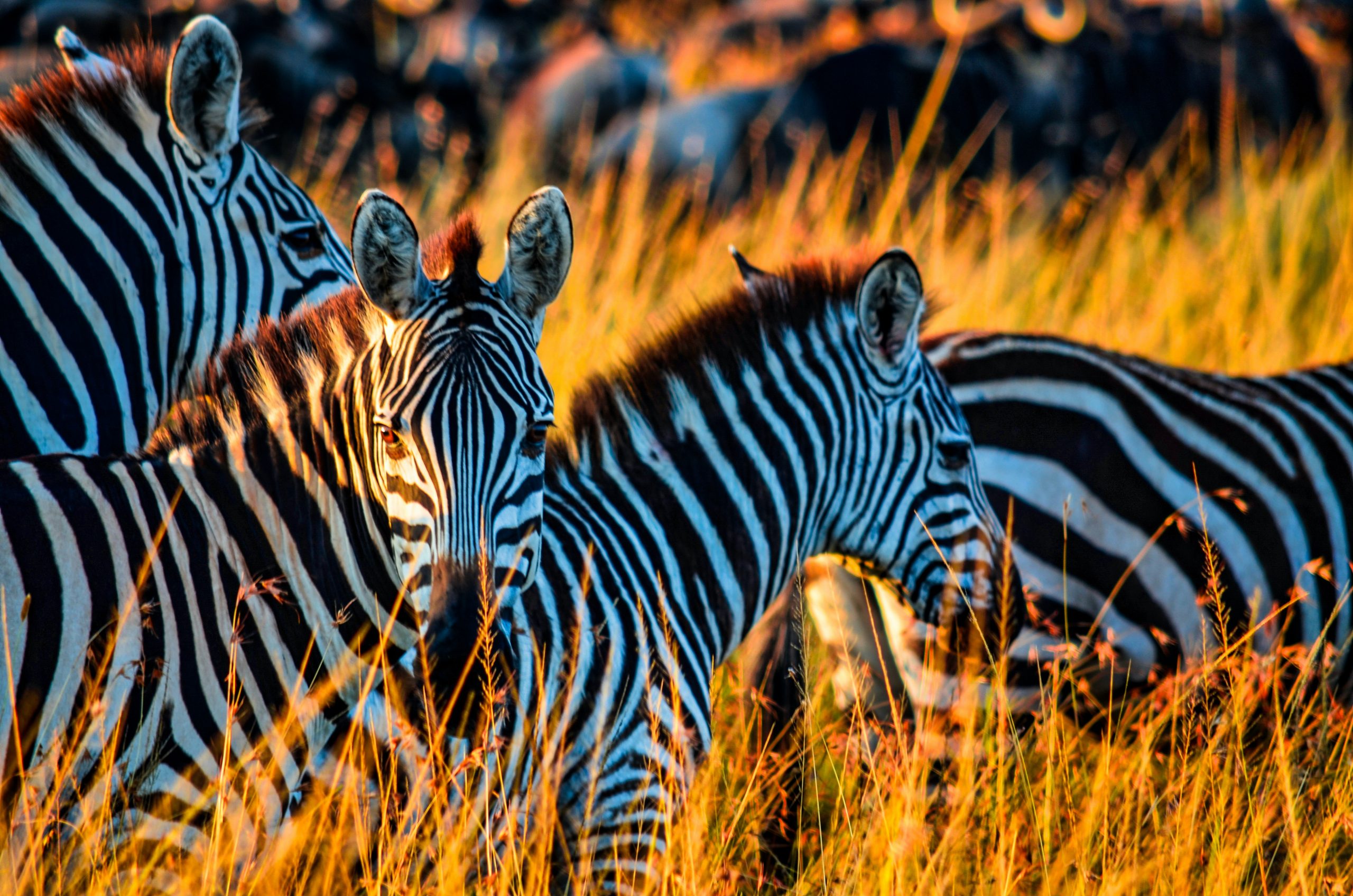 Kenya
East Africa's hotspots Kenya and Tanzania offer safaris with a different flavour. The unfenced national parks and community-owned conservancies have a wild, authentic feel that dedicated wildlife-lovers may prefer over South Africa's fenced reserves. And while East Africa has beautifully designed high-end lodges, often with extremely steep prices, the warmer temperatures also lend themselves to simpler, more rustic camps, where guests sleep in tents that actually feel like tents, as opposed to hotel rooms with canvas touches.
Why choose Kenya? While blockbuster wildlife areas such as Tsavo West, Amboseli and the Maasai Mara speak for themselves, this is also a country that takes responsible tourism and community-based conservation seriously. Over recent decades, it has protected its elephants, rhinos and lions against the odds, while fostering the precious cultural heritage of rural peoples such as the Maasai and Samburu.
If there's a downside to Kenya's safari scene, it's that popular areas (such as the Maasai Mara National Reserve in July or August, peak migration season) can feel crowded. It therefore pays to plan itineraries carefully; however, non-stop flights from New York to Nairobi and an extensive road and domestic flight network make reaching lesser-known spots a breeze.
Tanzania
With more than 25% of its area set aside for wildlife and habitat conservation, Tanzania, south of Kenya, is a remarkable safari destination. Unlike southern Africa, where thrillingly close wildlife sightings are commonplace but vast herds are relatively rare, Tanzania offers spectacular open landscapes, crammed with life.
The Serengeti — where the team behind Netflix's Our Planet filmed wild dogs hunting wildebeest calves — is rightly famous for its abundance of grazing antelopes and zebras, particularly during the annual Great Migration, which travels north through the region between April and July and south between October and December. Then there's the dramatic Ngorongoro Crater, the immense caldera of an extinct volcano, carpeted with nutritious grass.
There's drama of a different sort in the northeast, where Africa's highest mountain, Kilimanjaro, presents an achievable challenge. In the west, beside Lake Tanganyika, precious pockets of rainforest ring with the calls of wild chimpanzees.
Tanzania fits neatly into multi-country itineraries covering different habitats. Since there are no direct flights from the US, many visitors choose to arrive via Kenya. Tanzania also combines well with Uganda or Rwanda, home to mountain gorillas; Malawi, for freshwater snorkelling in Lake Malawi; or the gorgeous Indian Ocean islands of Zanzibar and Mozambique, for scuba diving and coastal charm.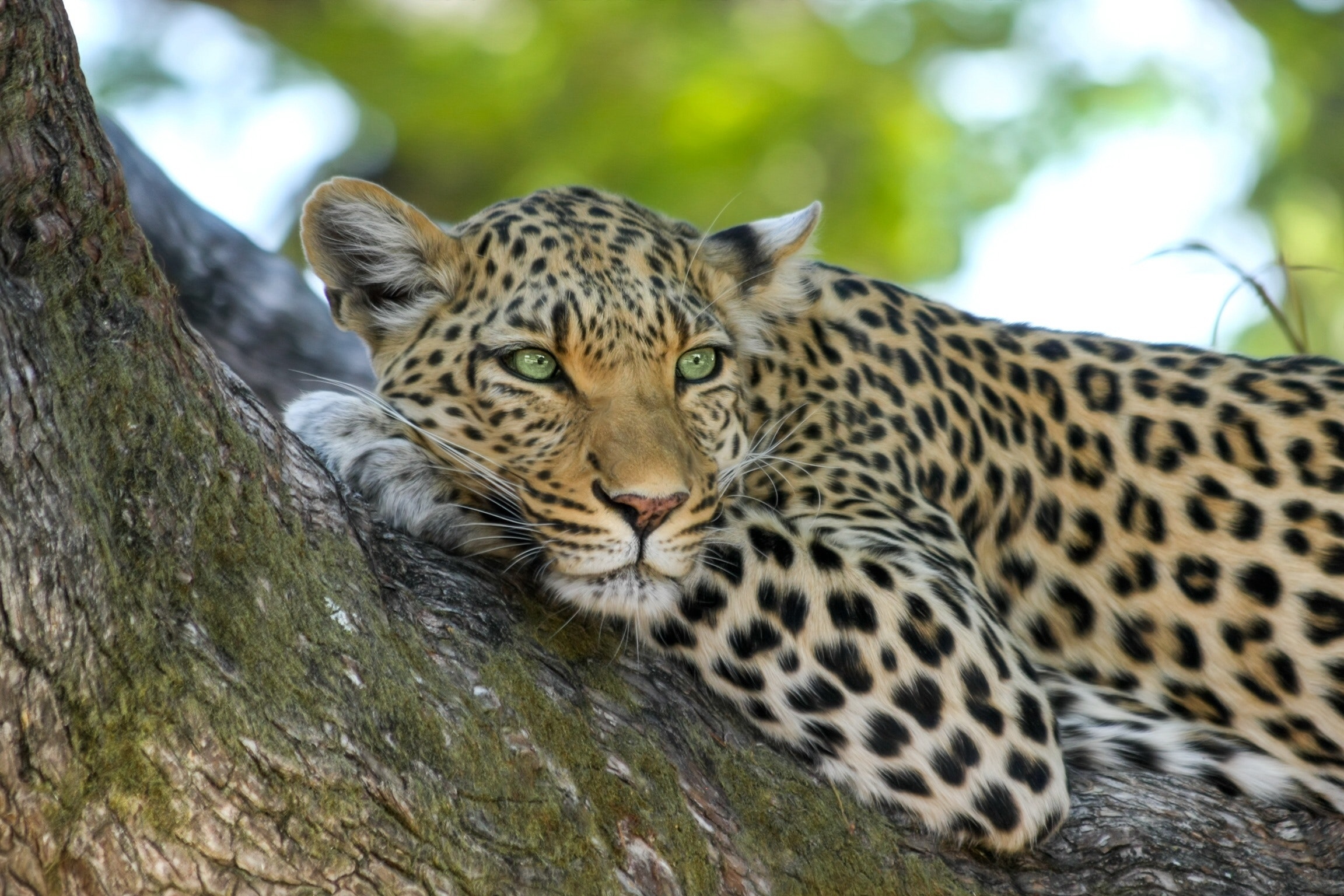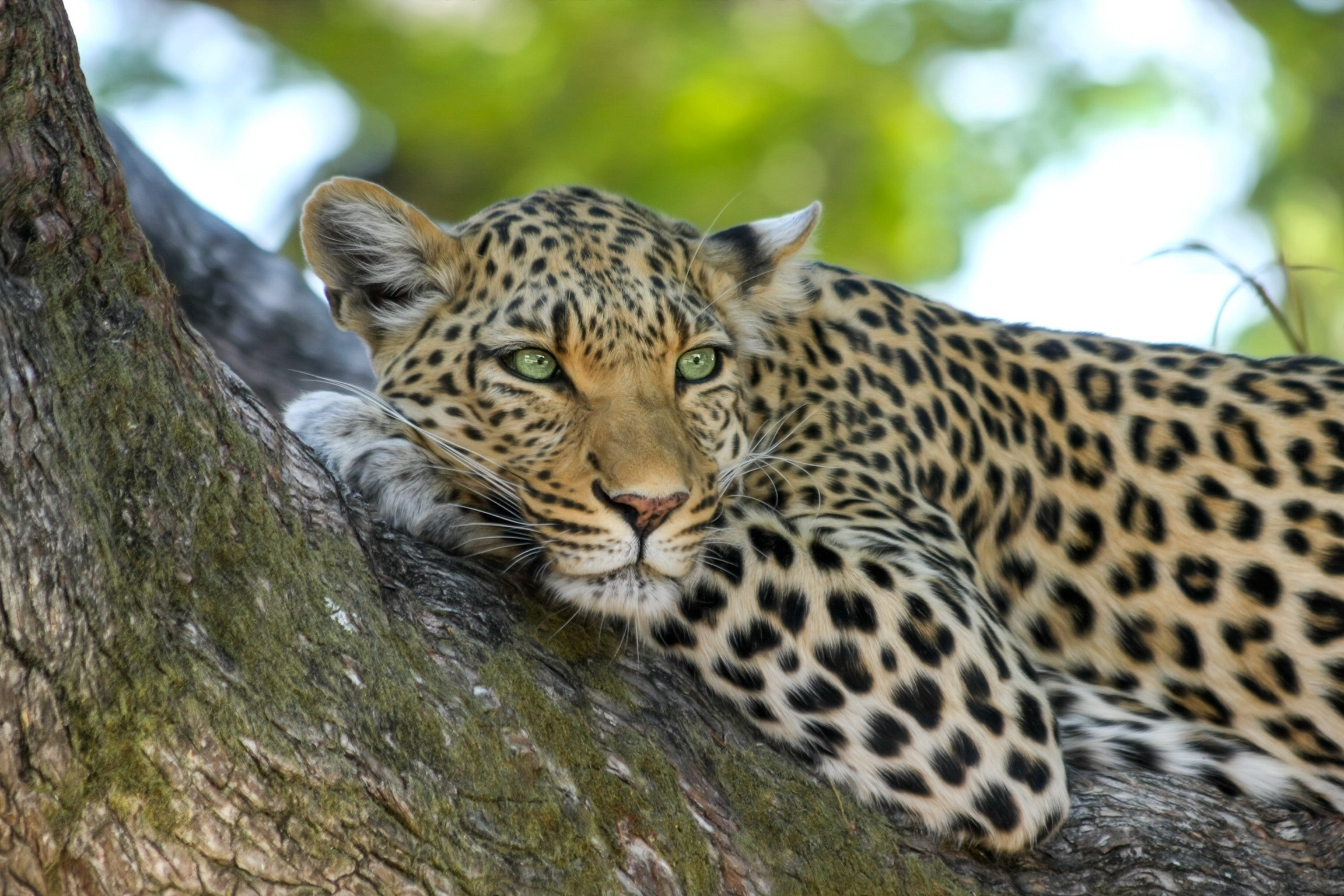 Zimbabwe
Over the past two decades, the fortunes of Zimbabwe's tourism industry have fluctuated wildly, with political uncertainty, currency challenges and fuel shortages prompting more downs than ups. Nonetheless, this resilient southern African country's natural attractions have enduring appeal among US travellers with a taste for adventure.
Around 95,000 and 74,000 US tourists visited in 2018 and 2019 respectively. Almost all of these took in the monumental wonder of Victoria Falls, gazing in awe at the foaming cataracts from its national park or zooming through the rainbows overhead on a scenic flight. Healthy numbers also went on nature drives in the shady woodlands of Hwange National Park, south of the falls, and explored the Lower Zambezi at Mana Pools.
Excellent new safari camps have opened in recent years, offering comfort without compromising the close-to-nature feel that is Zimbabwe's specialty. Fenced camps are almost unheard of, so wild animals roam freely, making guided wildlife-watching from hides or on foot an exciting prospect. Exceptionally high training standards make Zimbabwe's guides among the best in the business. Besides keeping guests safe, they're as entertaining when describing tree pollination and termite mounds as when pointing out baby elephants, tracking wild dogs or spotting hidden lions.
Botswana
Even though Botswana receives far fewer visitors than its neighbours South Africa and Zimbabwe, it regularly tops safari wishlists. More Americans visit Botswana than any other non-African nationality (55,000 US tourists arrived during 2018 alone). With a limited selection of lodges and camps dotted across remote areas that are best reached by light aircraft or helicopter, it's a destination for wilderness enthusiasts with fairly deep pockets.
The opportunity to explore classic landscapes such as the Okavango Delta, Makgadikgadi Pans, Chobe National Park and the Central Kalahari is, arguably, priceless. Made famous by celebrated nature photographers, their pristine ecosystems are home to hundreds of bird species and more elephants than any other country in the world.
As one of Africa's most sparsely settled nations, Botswana has a reputation for humane, low-impact conservation tourism. This was somewhat dented when, in 2020, the government began auctioning elephant hunting licenses to appease farmers whose safety and livelihoods were impacted by the herds. As in many cases of human-wildlife conflict, the situation is complex, with strongly held opinions on both sides.
For wildlife-watchers, popular itineraries often combine Botswana with Victoria Falls and other regional highlights. As there are no nonstop flights from the US, they may also include a stopover in South Africa.