With the Wimbledon Championships underway, we sat down with professional tennis coach Alex Ward to learn what it takes to get court-ready for the year's biggest tournament
"With tennis, you need the body to be adaptable and robust in all muscle groups," says Alex. The former tennis player moved into coaching after retiring from the game in 2018 and is now working with GB number 6 and number 147 in the world, Katie Swan.
"When it comes to training, the most important thing is to stay healthy and injury free, and to be able to keep banking good days and good weeks. I'll happily call a session early if I think there's a high injury risk or we're pushing too hard," he says.
Katie was a wildcard entrant at this year's tournament, leading the charge of seven British hopefuls, including Cameron Norrie and Katie Boulter, but was sadly beaten by Swiss player Belinda Bencic.
When it comes to Katie's training, Alex's typical cycle consists of six days of sessions with one complete rest day per week. The sessions involve a combination of tennis, speed endurance and strength.
"It's important to have a diverse flow of sessions, so we try to schedule easier days around the harder ones," he says. "Not only does this get the body accustomed to the load, but it also gives Katie the mental confidence needed going into tournaments."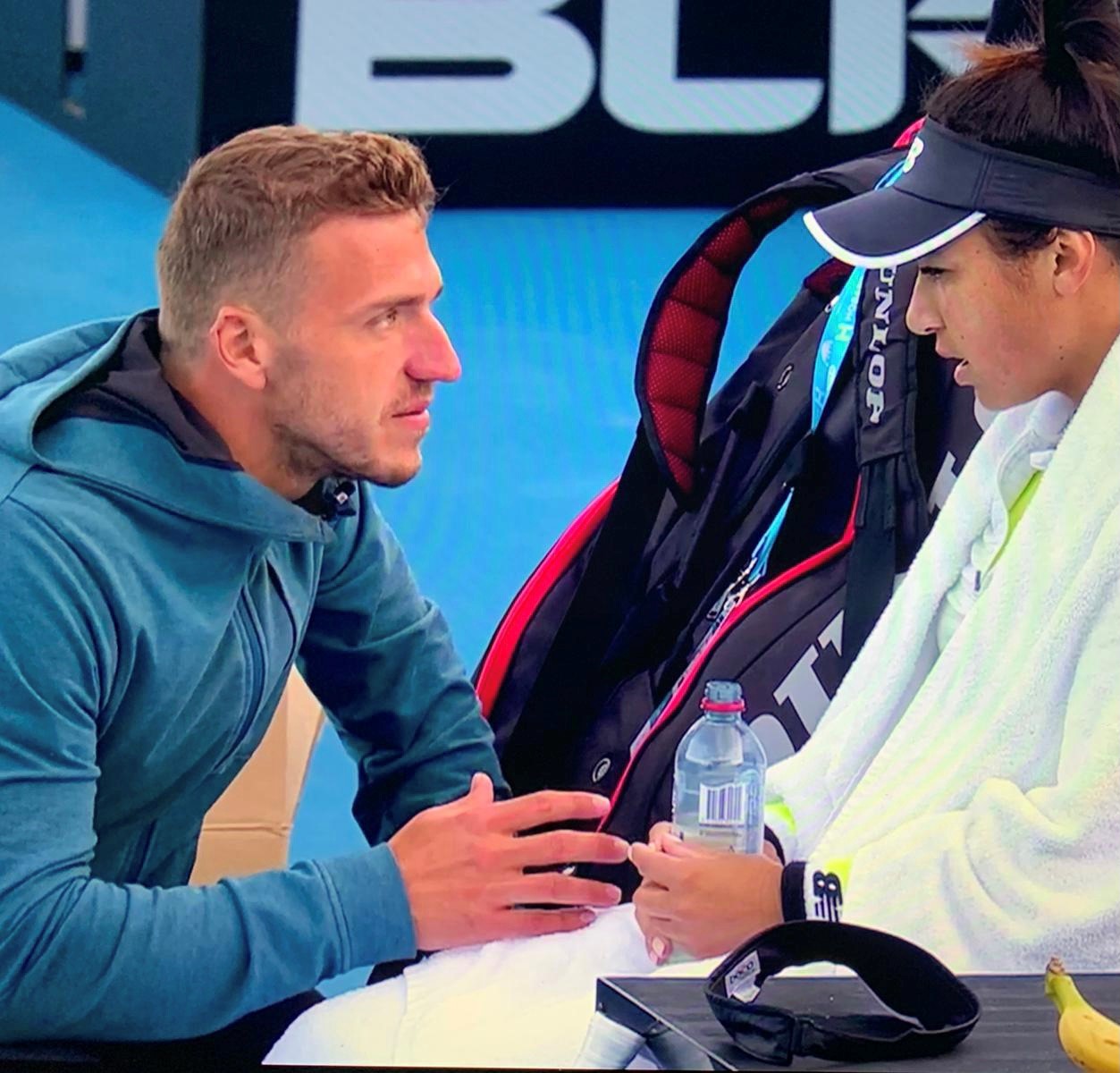 Strength, agility and tennis sessions are all a part of a professional tennis player's typical routine. Injury prevention is also important: this involves band work with low weights and high reps.
Training also varies depending on whether the tournament is on a grass or clay court. Wimbledon, for example, takes place on a grass court, where Alex notes that the ball has a lower bounce, so Katie has been doing more glute work to keep her strong in low positions. There's also a variety of other training techniques that coaches use, which may come as a surprise.
"Spikeball is a great tool for a tennis warm up," says Alex. "We've been playing a lot of one-on-ones, which really increase the heart rate and reactions." He adds that interval training with 25 seconds in between reps is "fantastic for tennis players", as that's the exact amount of time they get in between each point.
What does the diet of a pro athlete look like?
While we all know the importance of training when it comes to professional athletes, nutrition is equally as integral.
"In general, a varied diet that's high in calories is brilliant for a pro tennis player. Particularly pre-match, we look at a high-calorie meal the night before and some easy-to-digest carbs about two hours before," explains Alex. "Matches can last anywhere from 45 minutes to four hours, so it's important to make sure you have a good feed."
Alex adds that, when it comes to hydration, drinks that contain electrolytes are of critical importance.
Coconut water is great for this, as the drink naturally contains a variety of electrolytes, including magnesium, potassium and calcium. You can also find many players opting for Lucozade Sport, which contains sodium, the main electrolyte lost in sweat.
"Some tournaments are in very hot places, and if you don't get your hydration right, you're screwed. This actually needs to begin in the preceding days before the match."
Bananas tend to be a go-to method of court fuel for a lot of players, but Alex points to dates as being a "great choice" for getting energy into your system quickly.
Energy gels are also useful for delaying fatigue and allowing the player to maintain a higher level of intensity for longer. Containing a concentrated source of carbohydrates, the gel is quickly absorbed and can help to maintain blood sugar levels. And speaking of energy, caffeine is also suggested as a perfect power boost.
"Caffeine is great about 60 minutes before a match, if the player can tolerate it," says Alex. "It's probably the best legal performance-enhancing drug out there!"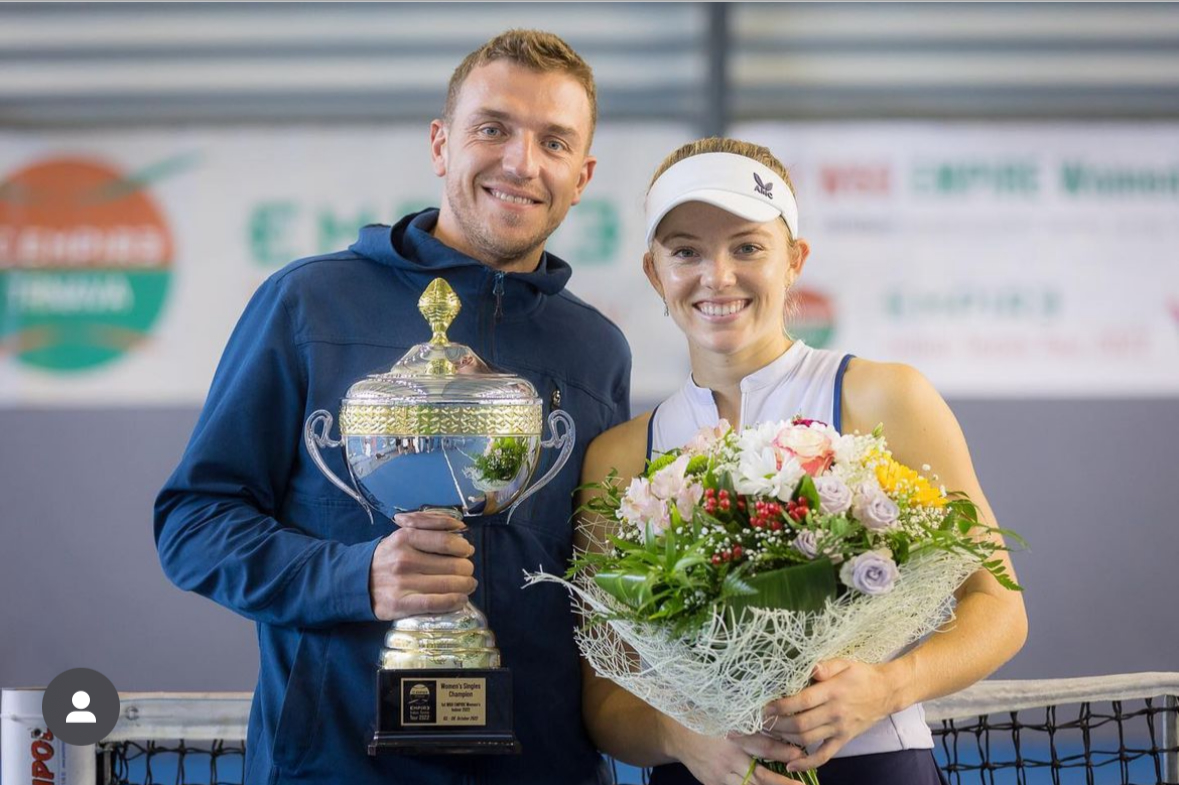 What does a tennis player do to rest?
There's no better way to rest and rejuvenate the body than to sleep, and the same goes for professional athletes.
"Nothing compares to sleep," explains Alex. "There are lots of useful tools and equipment that can give you a minor benefit in recovery, but sleep is number one."
Yoga, stretching and massages are also useful methods of muscle recovery, however, every player is different, and Alex warns that what might work for one may not necessarily be beneficial for another.
Above all, the coach emphasises the importance of players switching off from the sport when they can.
"Training and tournaments can be very tough at times, so players will need to be with their loved ones and do hobbies that will help them recover mentally and come back hungry and eager," he says.
"Meditation is fantastic, too," Alex adds. "Tennis is as much of a mental sport as it is a physical one, so it's often the player in the better headspace who will come out on top."