From simple eco swaps to sustainable lifestyle changes, here are 10 ways to be a little kinder to the planet this year.
If you're looking to reduce your carbon footprint and live more sustainably in 2022, we look into the myriad ways you can do it in your home and in your life.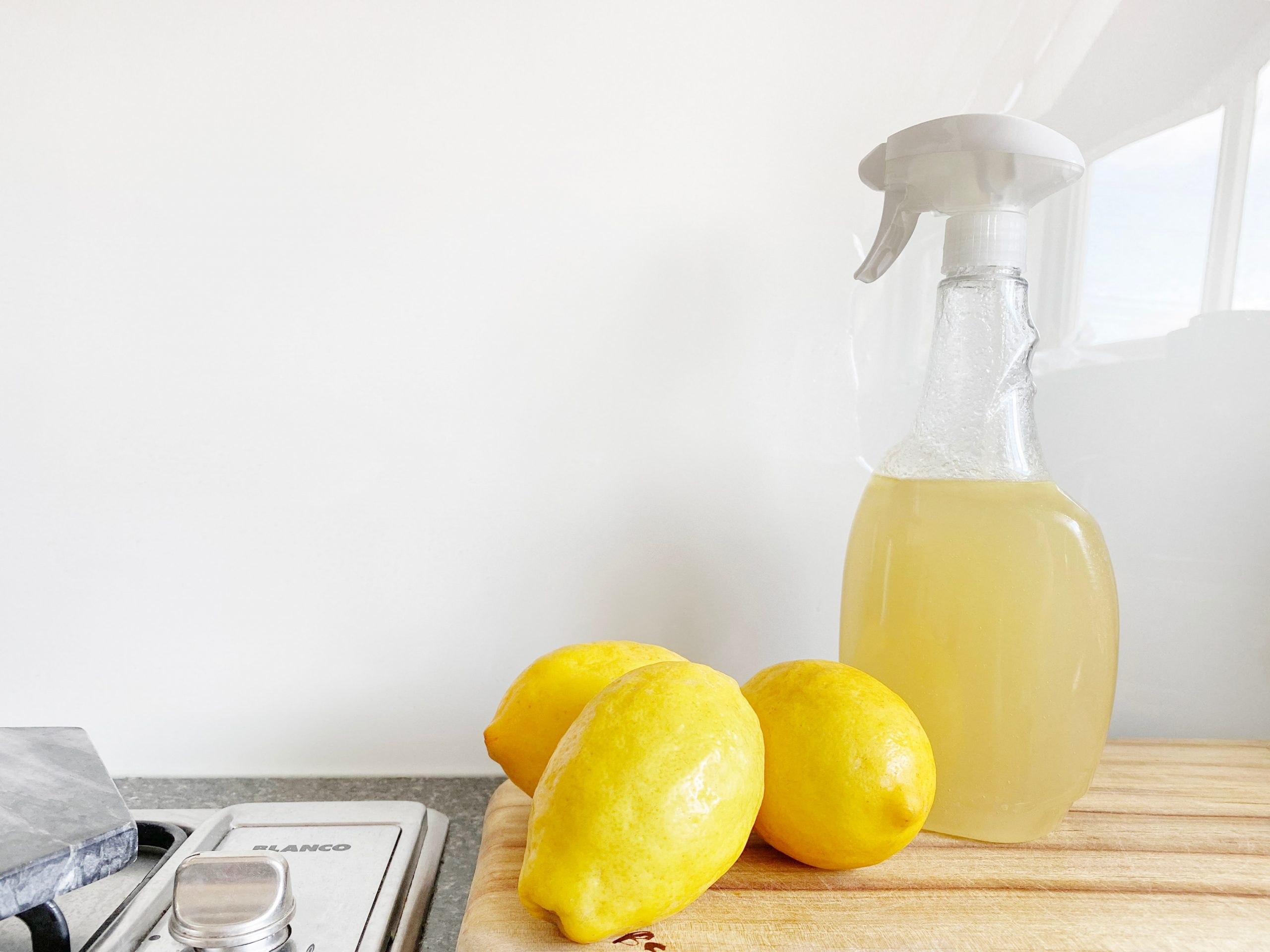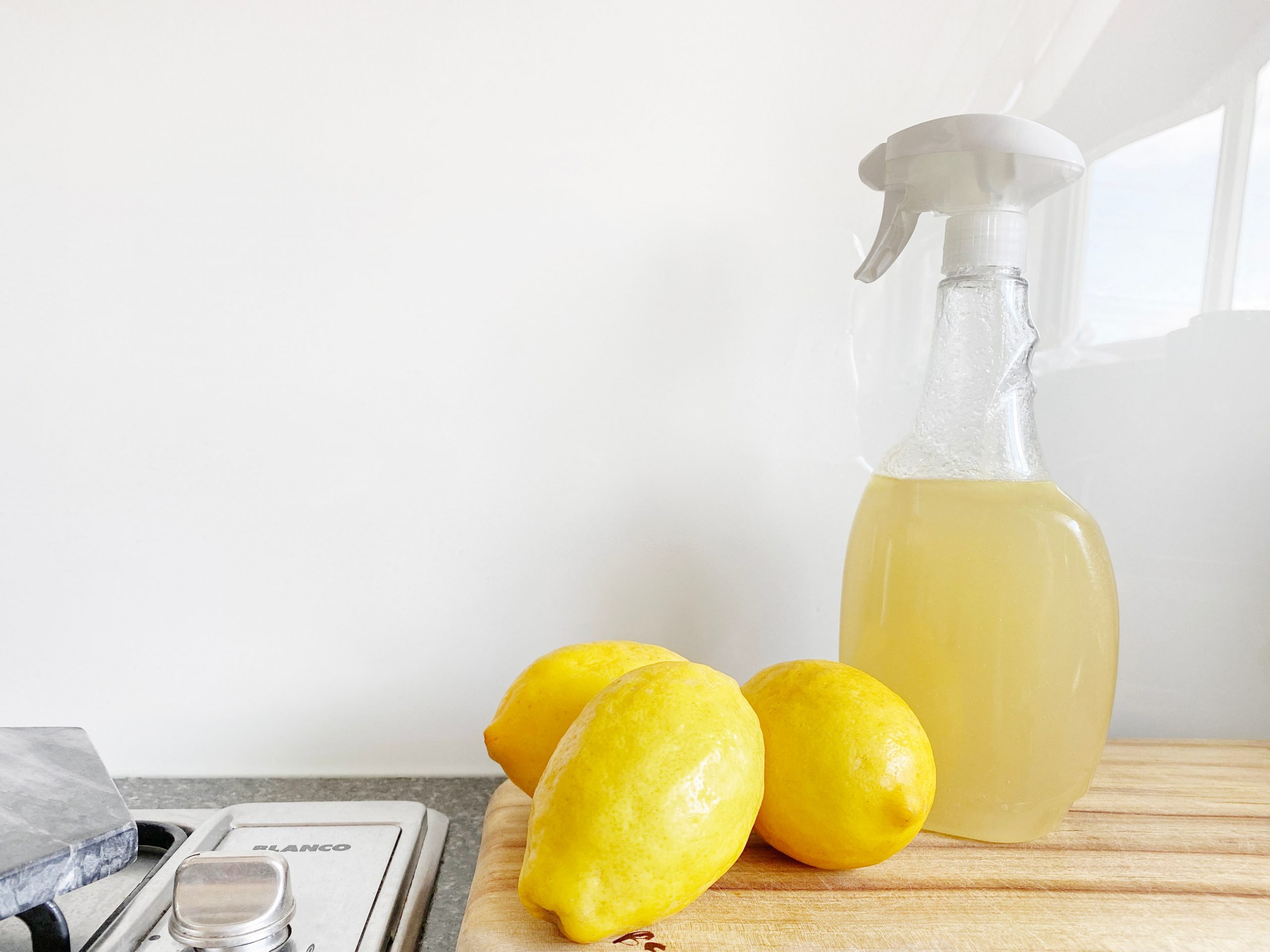 1. Eco-friendly cleaning products
Buying cleaning products frequently means more chemicals and packaging being contributed to the environment — it's important to keep in mind just what you're introducing into water systems through toilets, drains and washing machines. By making your own products, you can cut back on this waste and be more aware of the products you're putting on your surfaces, skin and down the drain. Castile soap is a great base product that can be used to make many cleaning and beauty products (such as kitchen spray, laundry detergent or body wash). If you're set on buying products rather than making them, use more eco brands (like BioD) that offer refill packages.
2. Reuse as much as possible
Think carefully about using disposable items and research whether there's a reusable approach — while eco water bottles and coffee cups have settled more into the mainstream, it's worth considering what else containers are used for. If ordering a takeaway from a local restaurant, consider picking up your food in a stainless steel, glass or bamboo lunch box to cut back on wastage of single-use containers. Supermarkets have also started introducing refill stations for some products like pasta and lentils where you can bring your own container, while companies like Good Club delivered zero-waste groceries.
3. Reduce your water usage
If we use a lot of freshwater in our homes, that leaves less for use in agriculture, which needs a lot. Recent research suggests taking a bath could actually use less water than power showers. Another alternative is to get an aerated shower head — adding air to the water not only saves a lot of energy and water consumption, but can also make showers with low water pressure feel more powerful.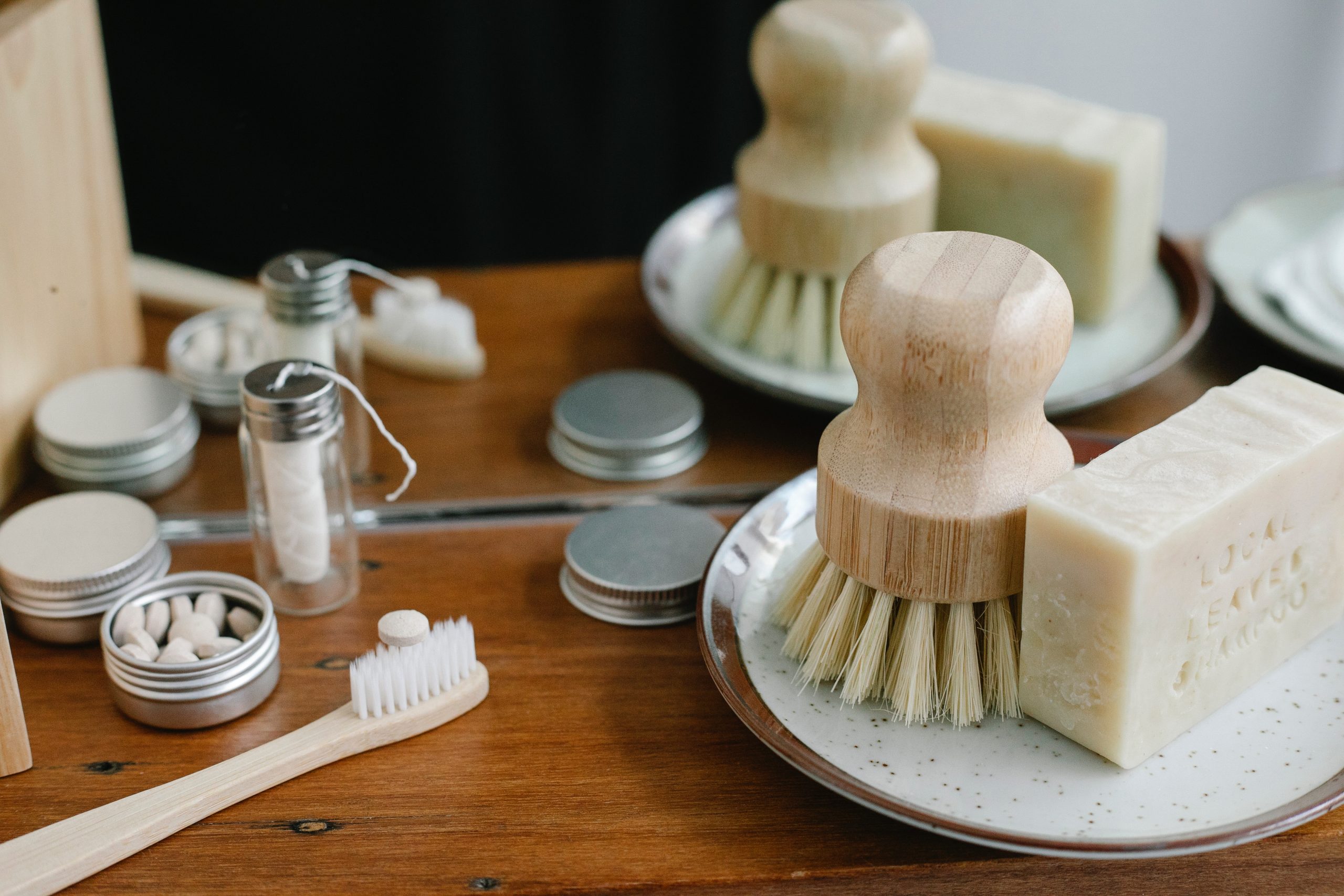 4. Sustainable alternatives to traditional toiletries
Our bathrooms are often filled with disposable items that increase the amount of plastic we're consuming, but there are plenty of brands out there offering longer-term solutions that can also be kinder to our skin. For menstrual cycles, consider a few simple swaps, like trying out a moon cup, reusable sanitary pad or reusable tampon applicator. As bamboo grows fast and is considered an invasive species, purchasing items like bamboo toothbrushes or Cheeky Panda toilet paper (made from bamboo) is a more sustainable option. Companies like London-based Circla offer refills of beauty products cycled directly to your door, cutting back on packaging and delivery miles.
5. Buy better and buy less
Cutting back on items you purchase doesn't have to be a complete lifestyle change, but buying better quality, less frequently can make a big difference. While tote bags are at a surface level better than plastic bags, for example, they create a lot of water waste, so it's worth getting a good quality one rather than multiples. This can also be translated to how you shop online: opt for slower delivery options (next-day and speedy deliveries can often mean vans leaving the warehouse with a handful of items rather than being sent out when full, creating more trips); batch deliveries together by ordering in bulk; and try to pick up orders from lockers or drop-off points to cut back on emissions.
6. Track and balance your carbon footprint
While carbon offset programmes aren't enough on their own (cutting down on your emissions in the first instance is essential), they do help to ensure your greenhouse gas emissions are balanced out. Companies including Go Climate provide a calculator in which you can roughly figure out your carbon footprint based on activities (such as owning a pet, how often you shower or fly); it then renders a monthly subscription amount you pay that will go towards projects, like planting trees, to help reduce the amount of CO2 in our atmosphere.
7. Travel with more intention
Travelling less frequently is a super easy way to be more green, but when you do travel, it's worth doing so more consciously. Could you take one longer trip rather than multiple short breaks? Consider modes of transport and avoid planes where possible, but do your research on the places you're staying and visiting, too — is there a more eco alternative or a company that gives back to its community/donates to a green cause? Responsible Travel is a great tour operator to start with — the self-described 'activist travel company' seeks out holidays that support communities and preserves nature.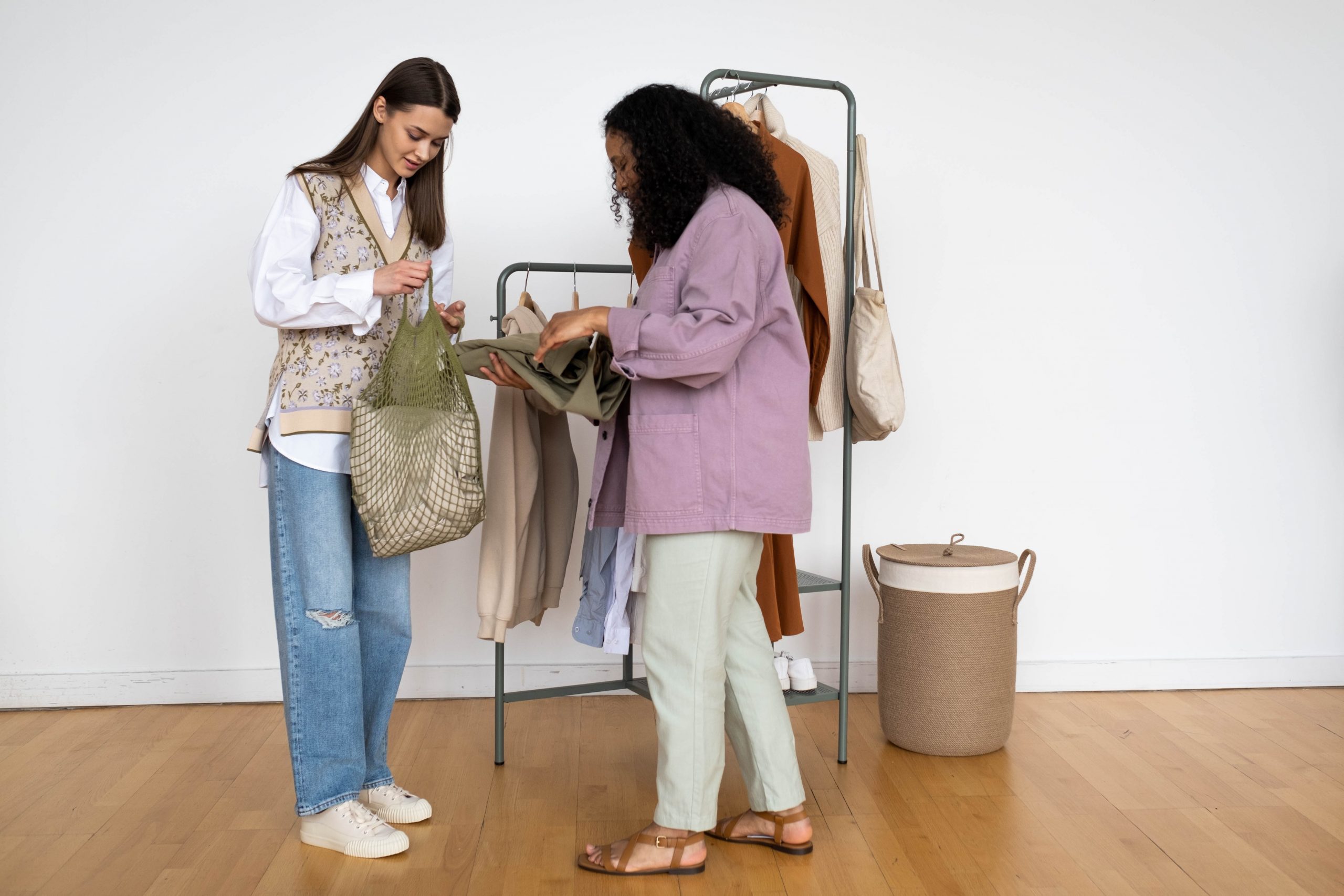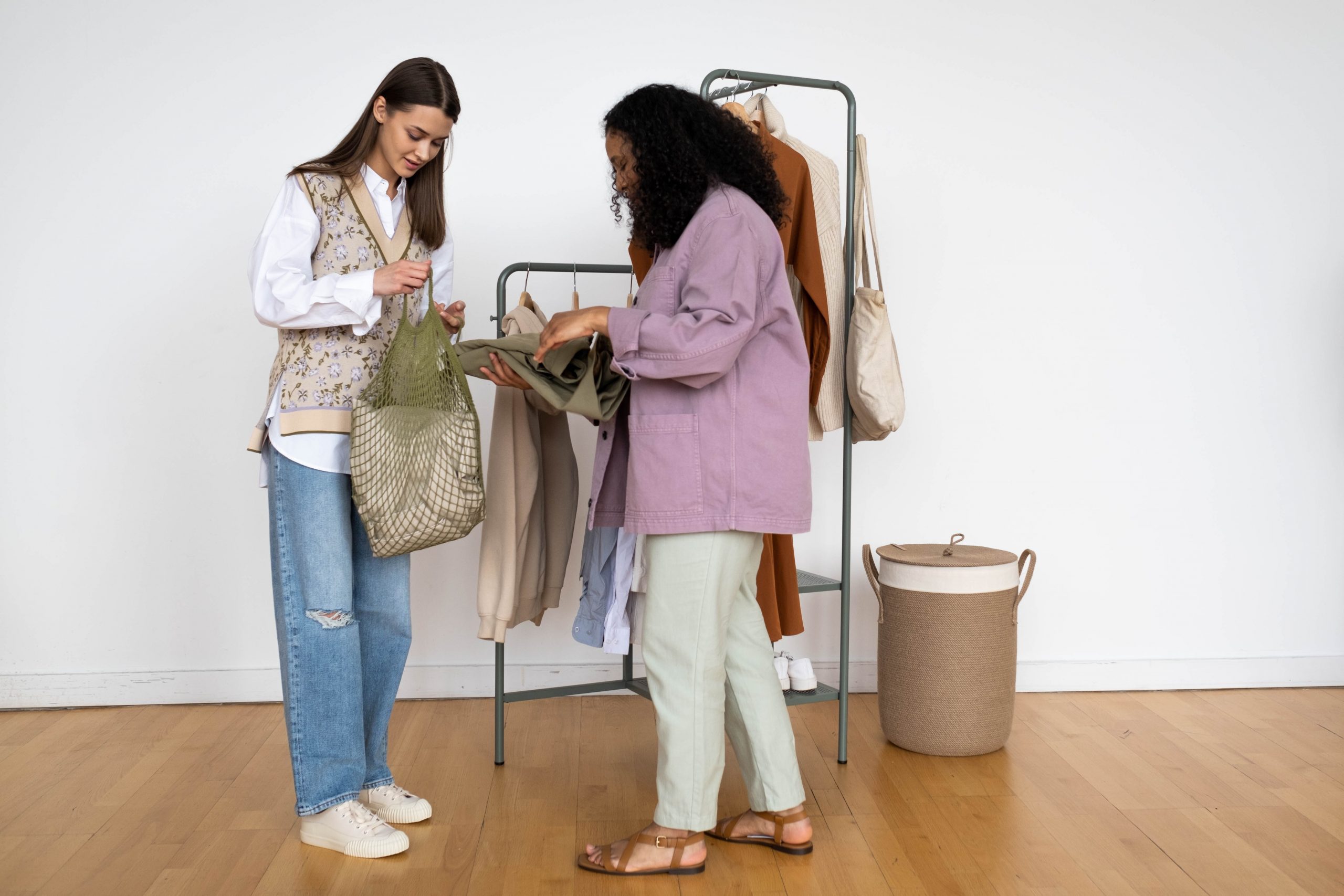 8. Break up with fast fashion
Keeping items around and wearable in your wardrobe for as long as possible is really the best thing to do here, but when you do need new items, consider carefully where they come from and what the quality is like. There's a rise in companies that offer more sustainably sourced items, or companies that offset their carbon in some way — Tentree, for example, plants 10 trees for each item it sells. Another option is renting clothes — Hirestreet has launched as a fashion rental platform to allow existing, good quality clothes to stay in circulation.
9. Learn to mend and DIY repair
Keeping items in play for as long as possible is one of the more responsible things we can do as consumers. There's an abundance of tutorial videos out there that can aid us in building our DIY and repair knowledge — author and environmental activist Wilson Oryema teamed up with Fashion Revolution to create a video guide of how to sew on a button, for example. Other clothing companies, like Patagonia, offer a repair service for Patagonia items that need fixing, as well as options to swap and recycle on its hub Worn Wear.
10. Support wildlife in your garden
Making a few tweaks to how you view and use your garden can have an impact on surrounding wildlife. Having vegetables and herbs eaten by slugs may not be ideal, but rather than tampering with an ecosystem by laying slug pellets, consider planting a 'sacrificial plant' — slugs are hugely attracted to basil and cabbage, for example, so by planting one or both of these, slugs will hopefully eat them instead of your vegetables. Plant heather and pansies — a great source of nectar for bees during colder months — and keep a portion of your garden entirely wild to act as a habitat for wildlife.