Step up your Christmas cooking this festive season with these top tips from British food champion and chef Oliver Gladwin
Chef Oliver Gladwin is a busy man; not only is he the co-owner and chef patron at Notting Hill's The Shed, but he also holds the same title at three other London restaurants, including Nutbourne in Battersea and The Fat Badger in Richmond. Specialising in local, hyper-seasonal, nose-to tail cooking, which he learned during his time at Hugh Fearnley- Whittingstall's renowned River Cottage, Oliver knows a thing or two about getting the best out of classic British ingredients. Here, he shares some top tips for jazzing up your Christmas cooking.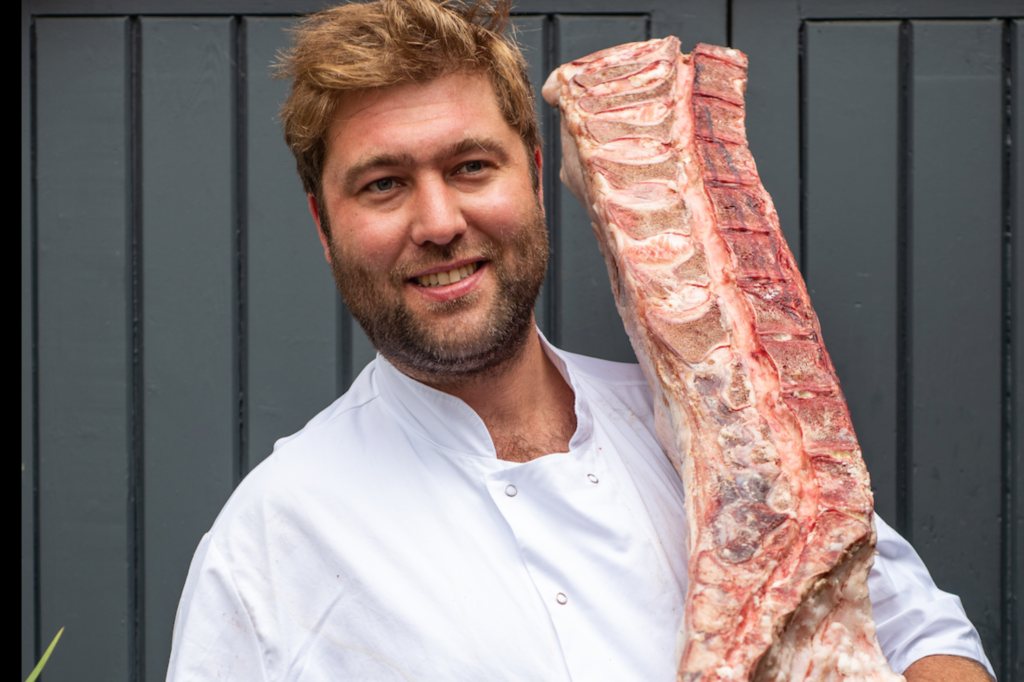 Which seasonal British ingredients should we be eating in December?
Cranberries are wonderful and grow well in England's cold and acidic soil. They have a naturally tart flavour profile and I love seasoning them with sugar and salt before dehydrating them — this turns them into delicious, chewy red raisins. They make a tasty snack and can add tartness and texture to winter salads. They're also great for stirring into a gravy or a game jus. Chestnuts shouldn't be overlooked either. Place a cross on the top, then barbecue them dry for 20 minutes. The smell is to die for. Or you can peel them and serve them in a bowl straight out of their shells.
What are some easy twists or reinventions on classic Christmas dishes?
My go-to is a 'turkey parmo'. Inspired by my Yorkshire roots, a parmo traditionally contains breaded chicken, but turkey works even better. I breadcrumb the turkey, fry it, then add pork stuffing, a cheesy white sauce, then even more cheese before placing it under the grill.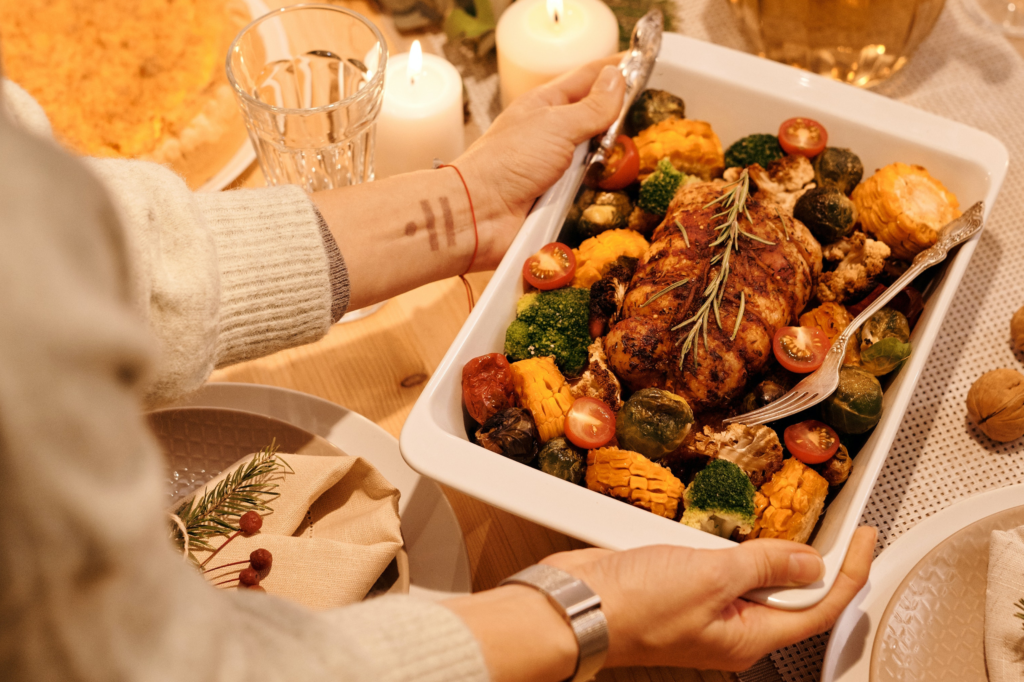 What's your favourite alternative to turkey?
For me, it's got to be a venison wellington. I add a fig jam to the mushroom duxelles, before wrapping the venison in a pancake stained pink with beetroot parsley. For a vegan alternative, I'd recommend roasting a whole cauliflower and serving it with an almond milk curry sauce alongside a fresh salsa of dried cranberries and soft herbs.
Any must-make canapes this Christmas?
You've got to try our mushroom Marmite eclairs. We serve these across all our restaurants.
You must have a top tip for making the best roasties ever. Care to share?
Firstly, use red potatoes. Peel them, boil them in garlic and rosemary infused water until soft, then steam dry them in a colander. Rustle the potatoes so the edges become fluffy, before adding hot animal fat. You'll then want to cook them long and slow until they're evenly golden. To finish, scatter over chopped rosemary before serving.
Do you have any game changing sprouts recipes?
My go-to recipe involves just four ingredients: thinly-shaved Brussels sprouts, candied walnuts, apple matchsticks and grated mature cheddar cheese. It's amazingly simple and so delicious.
And how about a must try Christmas tipple?
It has to be mulled cider. To make, combine cider, apple cider brandy, apple juice, ginger, cinnamon and cloves. Once it's warm, I add a few knobs of butter to emulsify it — it tastes just like apple crumble!
Words: Kayleigh Rattle
Fancy a drink with that? Click here for our favourite non alcoholic tipples.
Wondering how you can give to those in need? Read about how you can support a local food charity this Christmas, here.
All the festive stress got you dreaming of your next city break? Read our 48 hour guide to Bruges, here.