Whether your preferred drink is alcohol-free gin or vanilla rum, here's how to stay merry this Christmas.
If there's one present you can rarely get wrong, a nice bottle of booze has to be up there. From a vodka made from cow's milk to Yorkshire's only field-to-bottle whisky, there's an army of artisanal brands elevating the alcohol game to heady heights with unique flavour combinations and cutting-edge brewing techniques.
But what about your teetotal friends? Worry not, as we've found some delicious, non-alcoholic drinks just for them. You can easily make them at home and serve them on New Year's Eve alongside the rest of your offerings.
Read on for some of the best tipples and alcohol-free spirits to gift or serve this Christmas.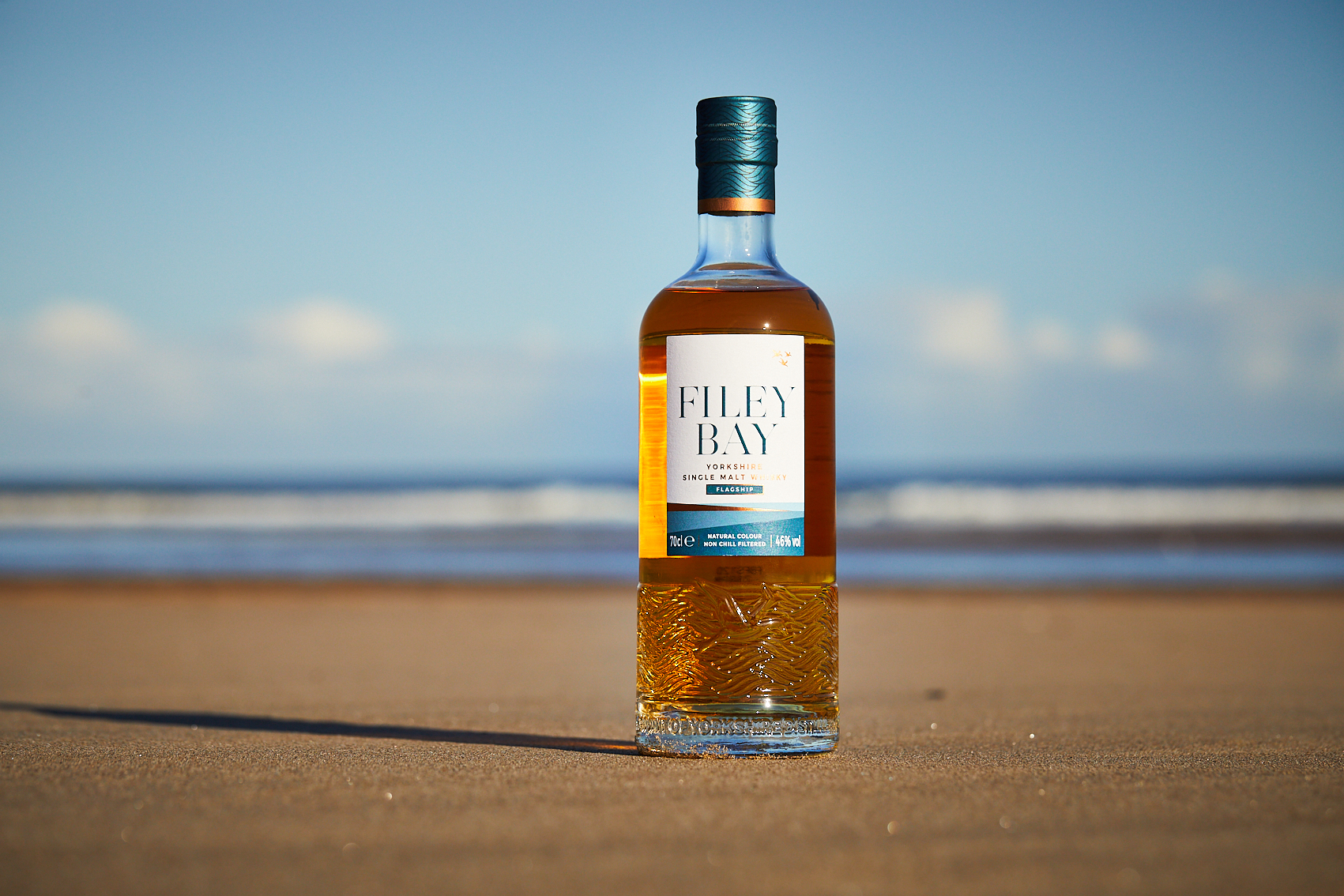 Five top-shelf tipples to gift
Looking for something new to offer the spirit-lover in your life? Spruce up their collection with these artisanal bottles.
Chairman's Reserve Original Rum
With a rich palate of flavours ranging from cooked bananas and vanilla to tobacco and golden raisins, this St Lucian spirit from Chairman's Reserve is proof that Jamaica and Barbados aren't the only purveyors of quality Caribbean rum. Left in ex-bourbon barrels for six months before bottling for a smooth finish, this goes great over ice or in a wide range of festive cocktails. You can even add a few glugs to mulled cider while it infuses on the stove for a punchy winter mixer. £26.45, available at The Whisky Exhange
Filey Bay Flagship
Produced on the North Yorkshire coast, this light, fruity single malt is one of the UK's only field-to-bottle whiskies and a fine complement to any amber fan's collection. Filey Bay, named after the cove just north of Bridlington, is made from 100% homegrown barley, picked from cofounder Tom Mellor's working arable farm. The result is a refined whisky with a resplendent combination of citrus, honey and caramel. £55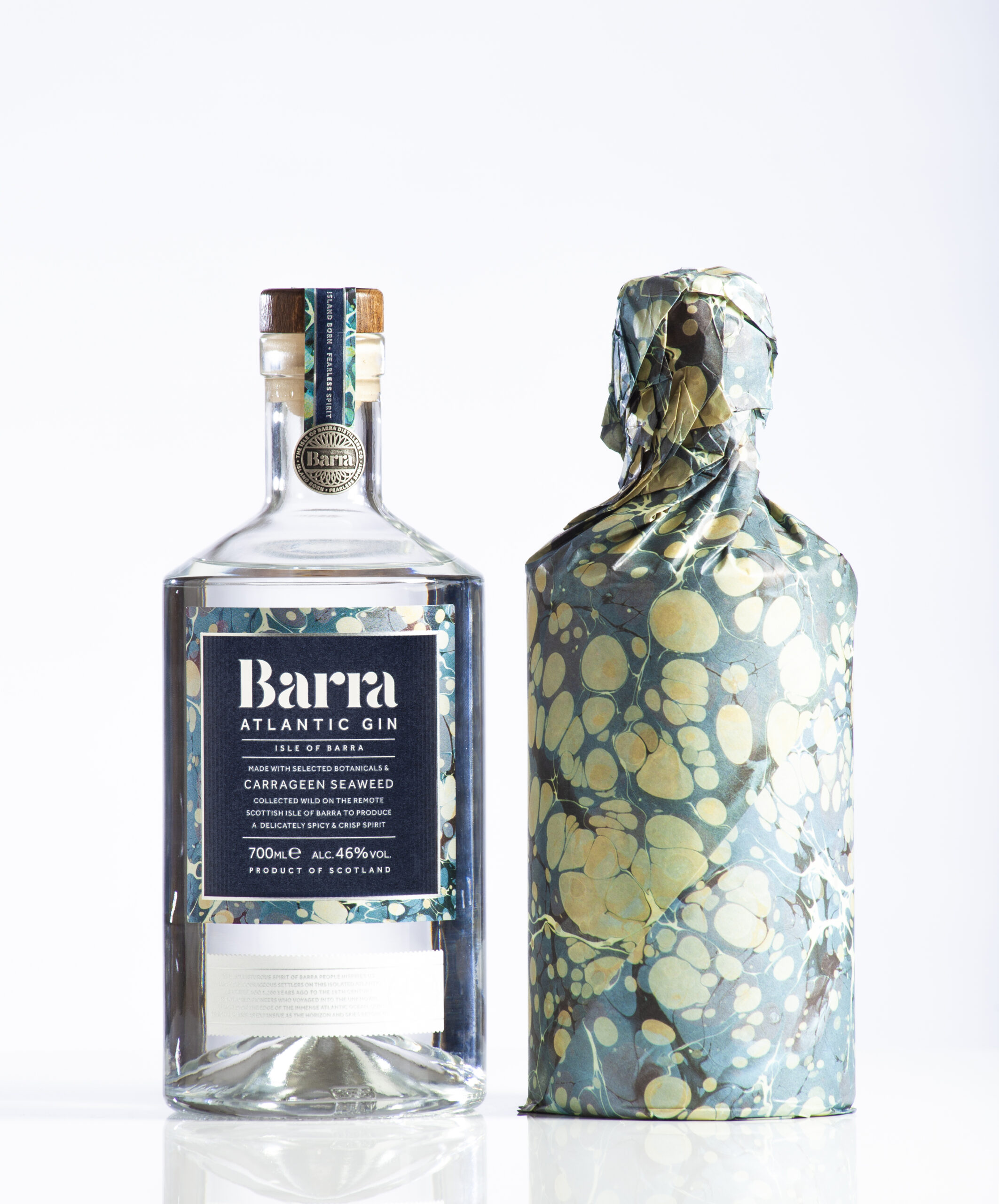 Barra Atlantic Gin
Elevate their G&T game with this award-winning bottle from Isle of Barra Distillers. Hailing from Scotland's most westerly island, the gin's flavour is directly influenced by minerals and botanicals that have been harvested from the shoreline (sustainably, of course), with star ingredient carrageen seaweed giving it its rich maritime notes. Look out for the sweet liquorice aftertaste, too. £32
Black Cow Vodka, Christmas Spirit
Vodka might not be the first spirit people reach for at Christmas, but this pleasingly decadent mix from Black Cow could go toe-to-toe with any festive tipple. Founded on a West Dorset dairy farm, the liquid's Christmas pudding-inspired flavours include cloves, cinnamon, figs and vanilla, which are macerated in Black Cow's signature pure milk vodka. Enjoy neat or with chilled sparkling wine. £25
Kyrö Dairy Cream
Know someone who's bonkers for Baileys? Then they'll love this silky spirit from Finland's Kyrö Distillery Company. Made using milk and cream from the local dairy and a touch of Kyrö Malt rye whisky, the notes of chocolate and toffee make this great for sipping over ice or in coffee. The brand's line of 100% rye gins and whiskies aren't to be sniffed at, either. £21.95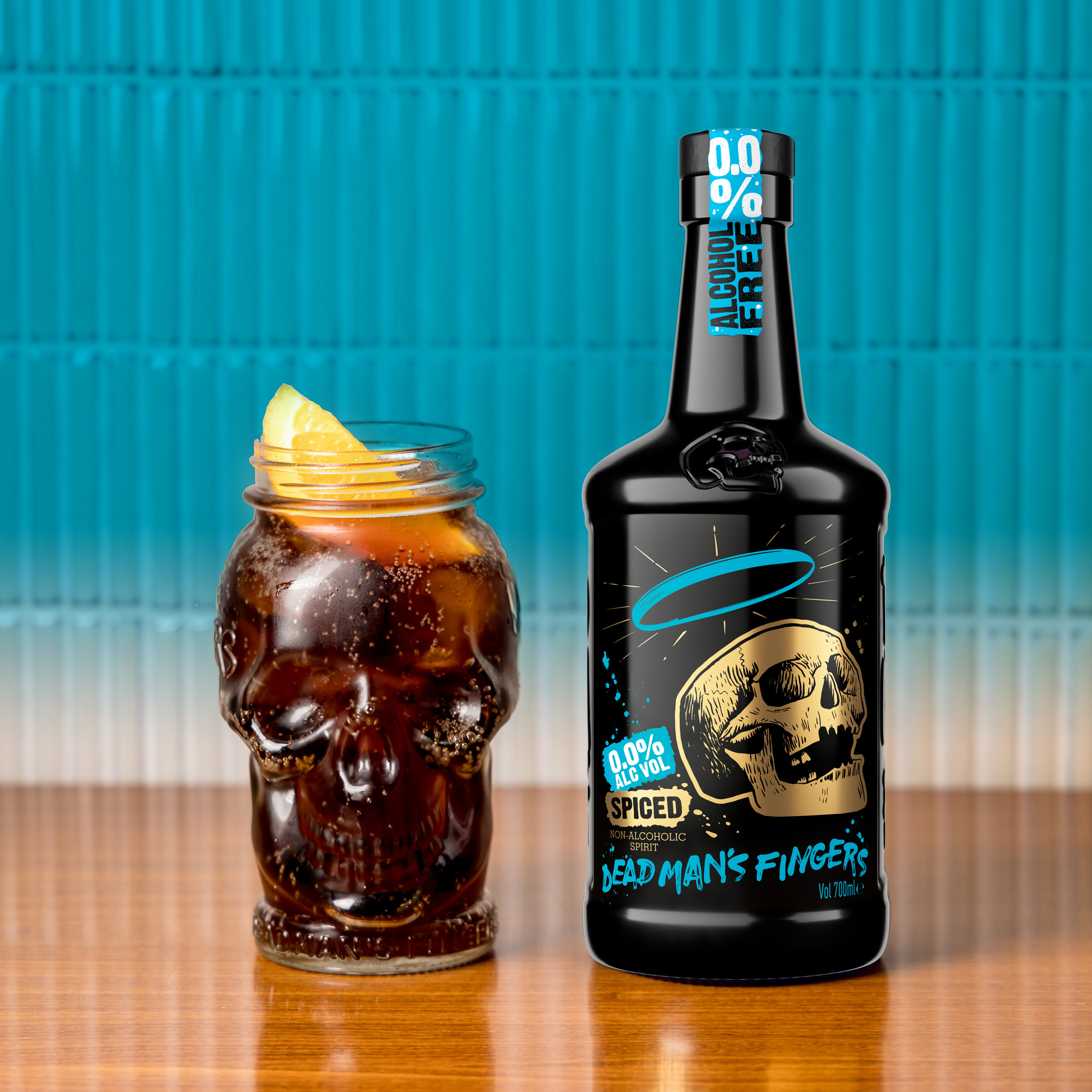 Six booze-free spirits to make for your friends
Whether you're teetotal or wish to try something different this winter, the array of zero-alcohol options on offer has never been better.
Salcombe First Light
Salcombe Distilling Co knows a thing or two about gin, and the same can be said for its booze-free offering. The New London Light range features three delicious non-alcoholic spirits and aperitifs; we recommend First Light if you're after a punchy, non-alcoholic gin. Inspired by gin-making principles, it combines juniper, ginger, habanero, orange and sage. Pair with ice, tonic and a sprig of rosemary. £25
Dead Man's Fingers Spiced 0.0%
If a hot rum toddy is your type of winter warmer, then try the just-launched alcohol-free Dead Man's Fingers. From the Cornish creators of the popular rum of the same name, this one is sure to spice up your Christmas. It evokes flavours such as saffron cake, vanilla, cinnamon and orange. £17.99, available on Amazon
High Point Ruby Aperitif
Made in Cornwall, High Point's Ruby Aperitif is herbaceous, zesty and spicy. With hibiscus, lavender, pink peppercorn and wormwood, it has a depth of flavour, achieved naturally through fermentation. Serve with tonic and a slice of pink grapefruit. £19.99 for 70cl
Pentire Coastal Spritz
For an alcohol-free take on Aperol Spritz, try Pentire Coastal Spritz. Part of the Cornish Pentire range, this expression includes blood orange, sea rosemary and oakwood to create a marriage of bitter notes and coast-inspired flavours. £22.80
Everleaf Drinks
These are a great option if you're looking for a low-calorie, alcohol-free aperitif. Nature is at the heart of Everleaf, with ingredients such as saffron and seaweed used in the blends. Add your chosen Everleaf (Forest, Mountain or Marine) to a glass with ice and tonic (one part Everleaf to three parts light tonic) and garnish. £19 for 50cl
Wild Eve Botanical Infusion no.1
Handcrafted in small batches, the Wild Eve botanical infusion can be served on the rocks or with tonic water, soda water or sparkling water. Wild by name and wild by nature, it's characterised by the concept of terroir, with the Wild Eve team either planting, growing or foraging fruits, flowers, leaves and seaweeds from Scotland's Isle of Harris. It contains ashwagandha, which is said to help reduce stress and alleviate anxiety. £32
Words by Jack Carter and Kayleigh Rattle