As well as being one of Europe's best-preserved medieval cities, Bruges, with its enchanting Christmas market, makes for a magical winter city break. Discover it all with our 48-hour guide.
Take a stroll amid gothic architecture, admire spectacular light displays or warm up with a mug of Belgian hot chocolate in the historic Craenenburg building. There are plenty of ways to get into the Christmas spirit in Bruges and Emma Gibbins has set out to discover them.
Day one: historic Bruges and pampering
Morning
Check-in to one of the guest rooms at Hotel Heritage. Ideally located in the centre of Bruges, this hotel is the perfect boutique getaway and a great starting point to explore the city on foot. It's home to rooms with sophisticated decor and unique features such as a 14th-century wine cellar and a wonderfully preserved vaulted fitness room dating back to the 12th century.
Afternoon
Take a short stroll to the historical heart of Bruges, the Markt, lined with grand medieval and gothic architecture, as well as plenty of gingerbread-like gabled houses painted in festive colours. It's also home to the main Bruges Christmas market where you can take your pick of food, drink and homemade gifts from the surrounding wooden chalets. While you're there, put your skates on and try out the market's glittering ice rink. Later, take on the 366 steps leading to the UNESCO World Heritage-listed Belfry of Bruges. You'll be rewarded with beautiful views over the rooftops and square below.
If you feel like taking a break from sightseeing, head back to Hotel Heritage for a relaxing treatment in its boutique spa, Le Moment by Sothys. Relax with the Seasonal Treatment (using a complex of minerals to boost your skin's defence system) or a custom massage — just be sure to book in advance.
Evening
See medieval architecture via the magical Light Experience Trail. You'll be guided to eight light installations in striking places, including historical landmark Oud Waterhuis (Old Water House), the heritage museum, Sint-Godelieveabdij and the beautiful Minnewater, home to the 'Lake of Love' and 'Lovers Bridge'.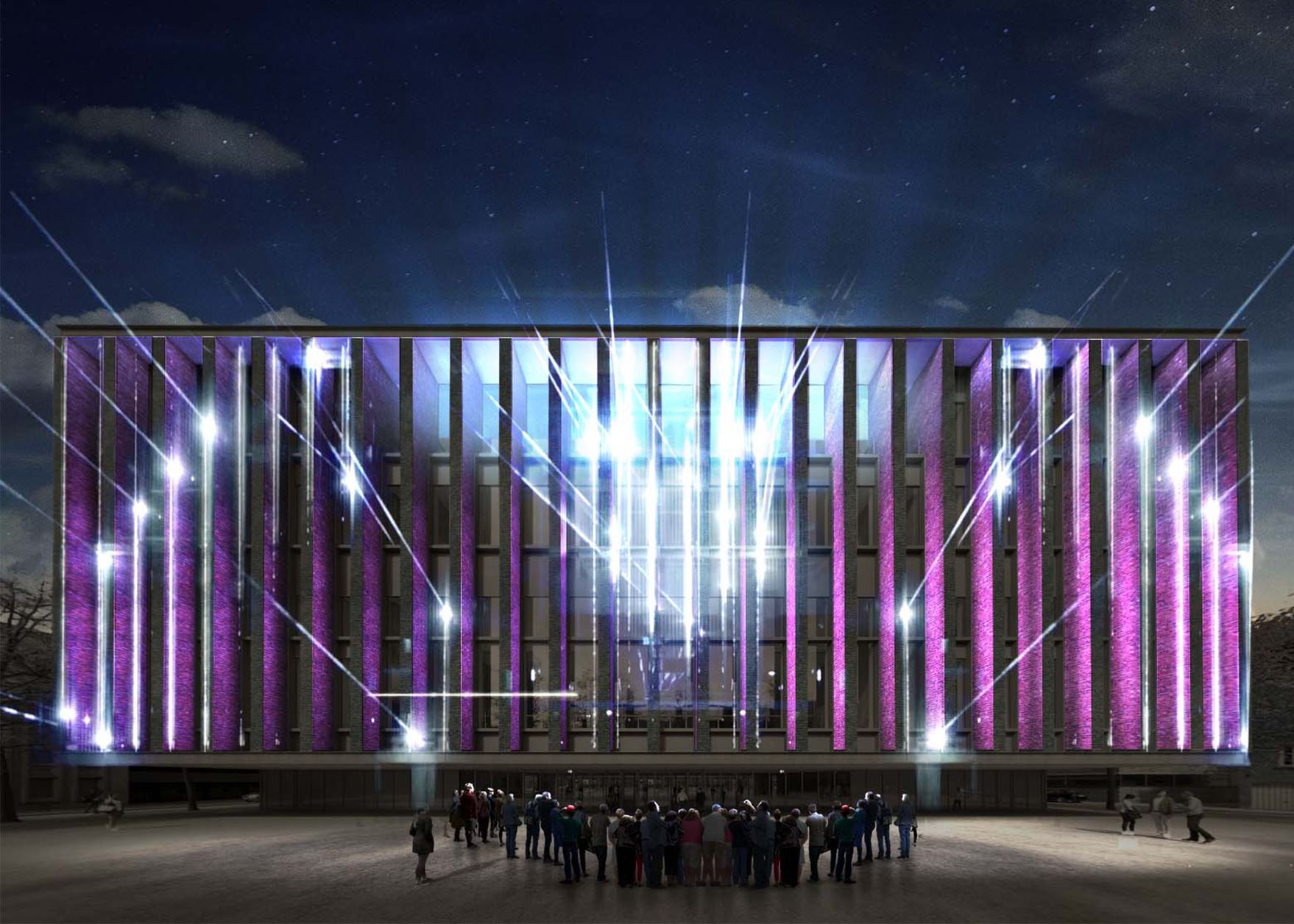 Day two: more history, Christmas cheer and Belgian beers
Morning
The historic Craenenburg House is ideally situated less than five minutes from Hotel Heritage. With a fascinating past dating back to the 1300s, the building was once a viewing post for medieval nights before becoming a social club in the 1900s. Swing by Grand Café Craenenburg for breakfast and enjoy Belgian-French cuisine à la carte. It's also a cosy setting for a hot chocolate — and an even better spot for people-watching.
Afternoon
After lunch, take a peruse around Bruges' festive bauble shops. De Witte Pelikaan is one of the best, featuring an enchanting shop window dressed like the inside of a snow globe. Inside, beautifully crafted decorations and eccentric Christmas items sit alongside elegant chandeliers and an old, historic cellar.
Evening
Enjoy a locally brewed Belgian beer by a roaring fire at the Half Man Brewery. You can take a tour and learn the secrets of Belgian beer, including how it's made and served. Book ahead to bag an evening slot.
It's also worth taking advantage of the fine-dining restaurant at Hotel Heritage, Le Mystique. Using the finest regional ingredients, chef Raoul De Koning combines the best of Belgian cuisine with world flavours to create unique dishes like pumpkin tagine with dried plums, pickled lemon and almonds, and mullet with pickled fennel, aubergine caviar, and antiboise sauce with capers.
Time to spare?
If you're visiting Bruges between the end of November and the beginning of December, you'll be there in time to celebrate the arrival of St Nicholas. Old Saint Nick — Sinterklaas in Flemish — makes his grand entrance by boat on the last Sunday of November before returning on 6 December.
The city also hosts several concerts and events throughout the festive period at the Concertgebouw, including special editions of Handel's Messiah and other Christmas-themed presentations. Browse Bruges' 'What's on Guide' before you visit so you can book ahead. visitbruges.be/en/activiteiten
Travel from London to Bruges in three-and-a-half hours via Eurostar, with one change in Brussels.
Words by Emma Gibbins