Whether sailing through the Norfolk Broads, exploring Cornwall's indoor rainforest or taking an impressionist painting class in London, it's not too late to plan an unforgettable outing on Sunday 19 March.
Mother's Day is just around the corner so now is the time to plan the perfect outing to celebrate the occasion. With the first day of spring hot on the heels of Mothering Sunday (the season officially kicks off the following day), this is your chance to treat the special women in your life to a memorable day out and about in England.
Discover the bucolic beauty of the Norfolk Broads, get creative baking biscuits in a London cooking school or channel untapped artistic talent into your very own impressionist painting — however you choose to celebrate, you'll be sure to make some memories together. And while our list of activities is perfect for Sunday 19 March, a reminder: there's nothing to stop you treating your mother any day of the year.
Indulge in Yorkshire's finest afternoon tea
To add a touch of elegance to your Mother's Day celebrations, consider booking a classic afternoon tea at Bettys, a timeless Yorkshire institution with a legacy stretching back to 1919. Boasting five locations across the county, the cafes attract visitors from far and wide, and serve as a favoured special occasion venue for couples, friends and families alike.
For the best that Bettys has to offer, consider booking a table in the opulent Imperial Room in Harrogate or the Belmont Room in York. In these flagship locations, a pianist will serenade you as you sample a decadent selection of perfectly cut sandwiches, devilishly sweet cakes and delicious scones, all washed down with your choice of Bettys tea. A Mother's Day to savour.
Bettys offers afternoon tea in the Imperial Room in Harrogate or Belmont Room in York from £39.95 per person.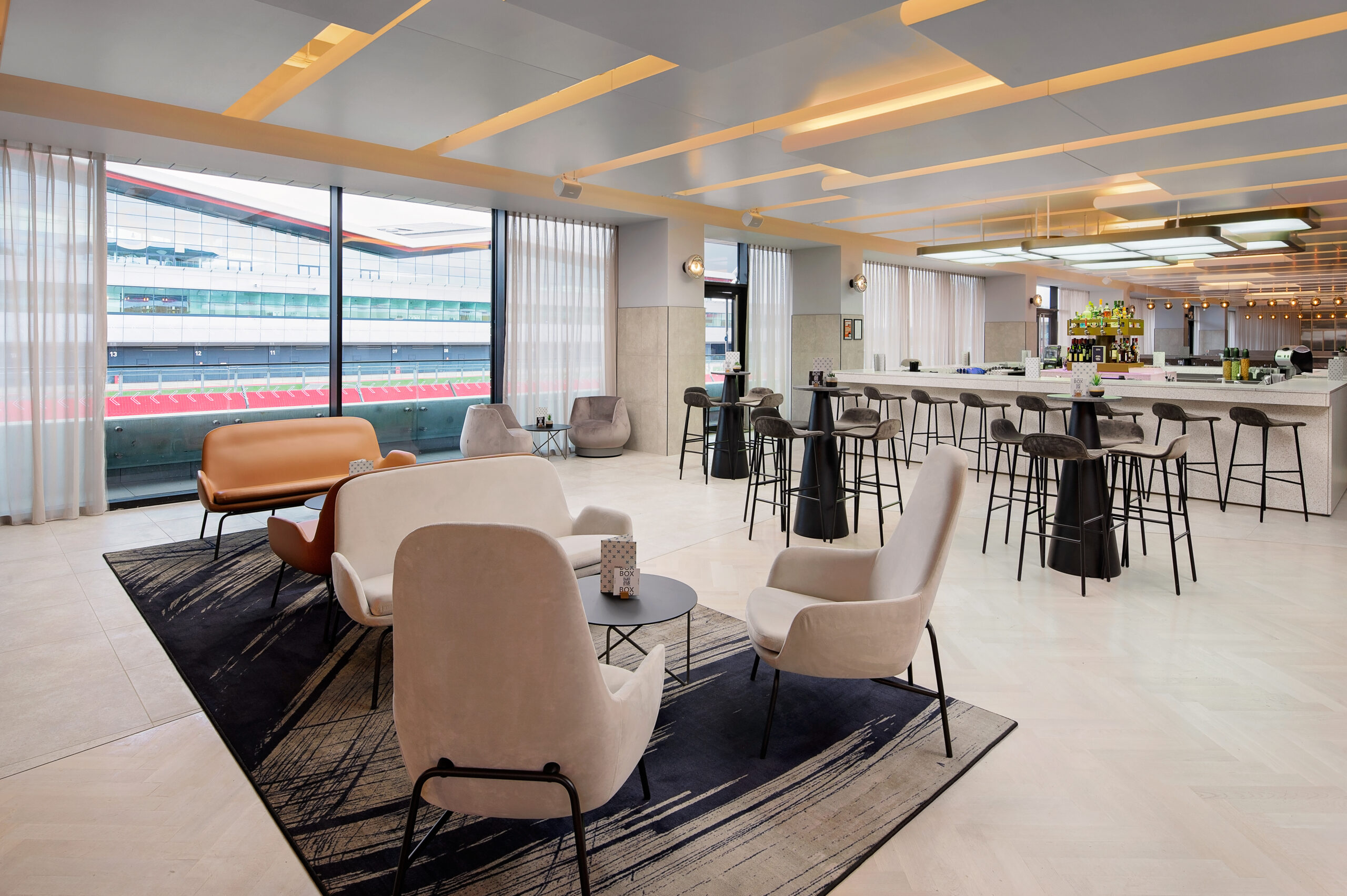 Sleep next to the track at Silverstone
For an overnight stay with a twist, consider a restful break at the Hilton Garden Inn at Silverstone, the home of British motor racing. The Hilton has 75 rooms and suites that face the world-famous track, offering the opportunity to wake up to views of the iconic final straight after an evening spent sipping cocktails on the rooftop bar. After a leisurely morning, the trackside BOX Bar & Kitchen is the perfect spot for a Mother's Day lunch, serving up a wide range of lip-smacking classics, from sirloin steak to pan-fried sea bass.
Once you've checked out of the hotel and Silverstone disappears into your rear-view mirror, the local area has plenty more to offer. Gin-lovers will appreciate the chance to discover the Silverstone Gin Distillery, which offers mixology masterclasses and the opportunity to create your own bottle. Meanwhile, those looking for some retail therapy can make a beeline for Bicester Village, where outlet stores from leading names such as Alexander McQueen and Jimmy Choo await.
Track-facing rooms at Hilton Garden Inn start from £144 per night. Gin School classes at the Silverstone Gin Distillery are available for one at £95 and for two at £145.
Indulge in a luxury spa treatment in Covent Garden, London
Catering to mums who deserve some serious TLC, the luxurious AIRE Ancient Baths London in Covent Garden is among the most exciting recent additions to the capital's expanding spa scene. The chic, subterranean venue has designed a series of pampering packages for women around Mother's Day, including the Ultimate Blossom Ritual that includes a 30-minute exfoliation and floral body mask applied to your skin while lying on a warm marble bed. Alternatively, the Holistic Ritual offers a 60-minute massage plus a hair treatment and body exfoliation. Arguably the best part of any package is time spent relaxing in the spa's candle-lit, Greco-Roman thermal baths complex, padding between pools of varying temperatures.
AIRE Ancient Baths London offers more than 20 treatments to choose from, with prices starting at £170.
View this post on Instagram
Trek through the world's largest indoor rainforest in Cornwall
The Eden Project's transformation from barren clay mine into the world's largest indoor rainforest cemented Cornwall's reputation as a horticultural hub 22 years ago. Two giant, covered biomes replicate the environments of far-away flowering habitats including the Mediterranean and rainforest, with plants flourishing from places including California, South Africa and Western Australia.
With fun dining options and loads of nature trails, it's the perfect destination for anyone with a green thumb or passion for plants. Best of all, on 19 March, mums and grans will be granted free entry to the Eden Project when accompanied by a paying child or grandchild.
Visits to The Eden Project need to be pre-booked, choosing a preferred timeslot. While mothers can enter for free, their accompanying child or children will need a Membership, Annual Pass or Locals' Pass to enter.
Create your own impressionist painting in the capital
The London Art Bar in Holborn offers a chance to unleash your mother's inner painter at an artist-led workshop paired with prosecco. The 'sip & paint' event will see you both dipping your toes (or brushes) into making an painting inspired by Claude Monet's famous Water Lilies (1899). The Impressionist movement was all about capturing the natural light and colour bathing everyday scenes using short brushstrokes of unblended colour. Whether your masterpiece will rank up there with those of Renoir or Degas is yet to be seen, but one thing's for certain: you'll learn a thing or two as you go!
All art supplies are included, including your canvas, and a full cream tea is laid on, too — a fluffy scone with jam, cream and tea or coffee. At the end of the class, you'll have your painted keepsake to take home and hang on the wall.
London Art Bar's PopUp Painting experience is available to book for £49.99.
Explore the national art scene with a special pass
If your mother is keen on history and the arts, why not try and visit as many museums and galleries as you can on Mother's Day, all with one pass? The 12-month National Art Pass offers free access to more than 250 museums, galleries and historic places across England, and 50% off entry to major exhibitions, including those at the Tate, V&A and Royal Cornwall Museum. This is your chance to gift your mother access to attractions including the secret London underground headquarters where Winston Churchill worked during the Second World War, beautifully made ceramics at the York Art Gallery and a 17th-century former pub in Cambridge that's now dedicated to sharing the county's social history.
If you gift your mother a pass, she'll also receive a subscription to Art Fund's magazine and an email subscription with news from museums around the UK.
An individual 12-month pass is available at £75, while a double pass (so the recipient can bring a companion along) costs £112. A pass for those aged under 30 is £45.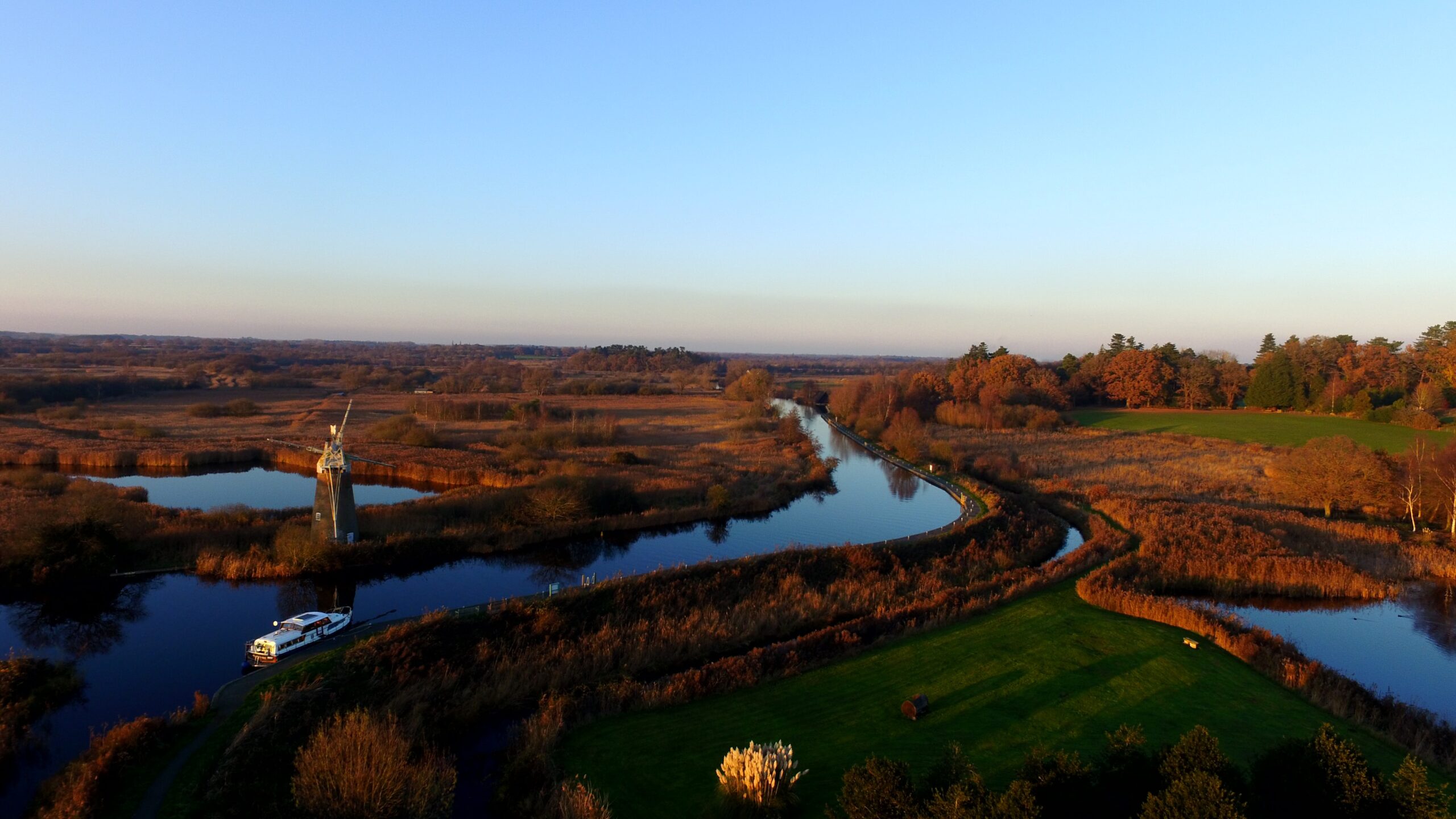 Take a boat trip on the Norfolk Broads
A boat trip with Broads Tours will see you spend Mother's Day surrounded by some of the finest nature the UK has to offer as you explore the waterways of the country's largest protected wetland. With a free glass of wine and guaranteed VIP treatment for all mums aboard, these sailings are catering specifically for those seeking to mark the occasion in the great outdoors.
Hop on board the double decker Cordon Rouge, an open-decked vessel that's been sailing the channels of the Broads since 1987, and marvel at the water, windmills and wildlife as you glide along.
Broads Tours offers 11am and 2pm sailings on Mother's Day from Wroxham, each lasting 90 minutes. Tickets are priced at £13.50 for adults and £8 for children.
Take an icing class and make scrumptious biscuits in central London
Mothers with youngsters will have fun creating their own biscuits and delectable icing from scratch in this fun-filled baking class for the whole family. Head to School of Icing in Belgravia this month and get creative with flavours, shapes and colours to make yummy take-home treats. Here, you'll be taught all about colouring, piping, feathering and line and flood icing; there's a real art to topping a cake or decorating biscuits, as these pros will demonstrate.
And not to worry if your first creations turn out to be a bit of a mess — practice makes perfect! These are new skills young families can try out time and time again. Book quickly as places in these classes are going like hot cakes; the Notting Hill event is already sold out.
School of Icing's classes are held both on 14 and 19 March 2023, with ticket prices starting at £90.
View this post on Instagram
Dine on a stylish rooftop and catch a Mamma Mia! screening in East London
Mums can count on a truly feel-good experience at this rooftop restaurant in Shoreditch, London. Widen the invite and take advantage of the four-person offer at Laurel's On The Roof, a restaurant set on a stylish, heated terrace overlooking the city. Here, mums dine for free when accompanied by three paying guests. The set menu is a three-course Sunday roast: tuck into a delicious beef, chicken or lamb rack roast accompanied by Yorkshire pudding and gravy, followed by a rich black forest gâteau topped with chocolate shavings and whipped cream. Once you're full, make your way to the restaurant's cinema room for a free screening of the 2008 musical Mamma Mia!
Laurel's On The Roof's Sunday roast is served at 12:30pm or 12:45pm followed by Mamma Mia! at 3:30pm, as well as at 3pm or 3:15pm followed by Mamma Mia! at 5:45pm.
Design your own perfume in cities around England
Make Mother's Day extra-special by creating a gift to remember. Invite your mum to The Perfume Studio's bespoke perfume experience that will see the two of you collaborating with a master perfumer to create one personalised scent that you both love and can take home and share.
On-site fragrance experts will take you through 21 perfume blends, teaching you all about the different scents and how to class them by top, middle and bottom notes. After sampling the range, you'll choose your favourites to combine. You'll both take away a 5ml bottle of the signature mix, hand blended by a consultant and presented in a gift bag, while the rest of it will be kept in The Perfume Studio's fragrance library so you can order more when you run out – perhaps for next year's Mother's Day.
The Perfume Studio's Gold Experience for Two is available in cities around England, including Manchester, Birmingham and London, for £98 (with a valid ticket for 12 months).