Home to world-famous musicians and breathtaking Roman architecture, this small Italian city is changing the tune for cultural European holidays.
It's 9pm in Tuscany and there's an unmistakable buzz in the air. The streets of the medieval city of Lucca are brimming with locals and tourists alike and the excitement is palpable. Lucca Summer Festival, a month-long music event running from 28 June to 27 July, has returned for the first time since the pandemic, playing host to a line-up of internationally acclaimed artists, ranging from Justin Bieber to John Legend. I've arrived just as the Italian rapper Caparezza is taking to the stage and the atmosphere is electric; the enlivened purr of chatter, grinning faces and soft clinking of bottles is exhilarating after two years of worldwide lockdowns and festival cancellations. From my candle-lit restaurant table furnished with baskets of focaccia and glasses of local white wine, I can see the sea of fans glowing in the light from the stage as they dance in unison with the music.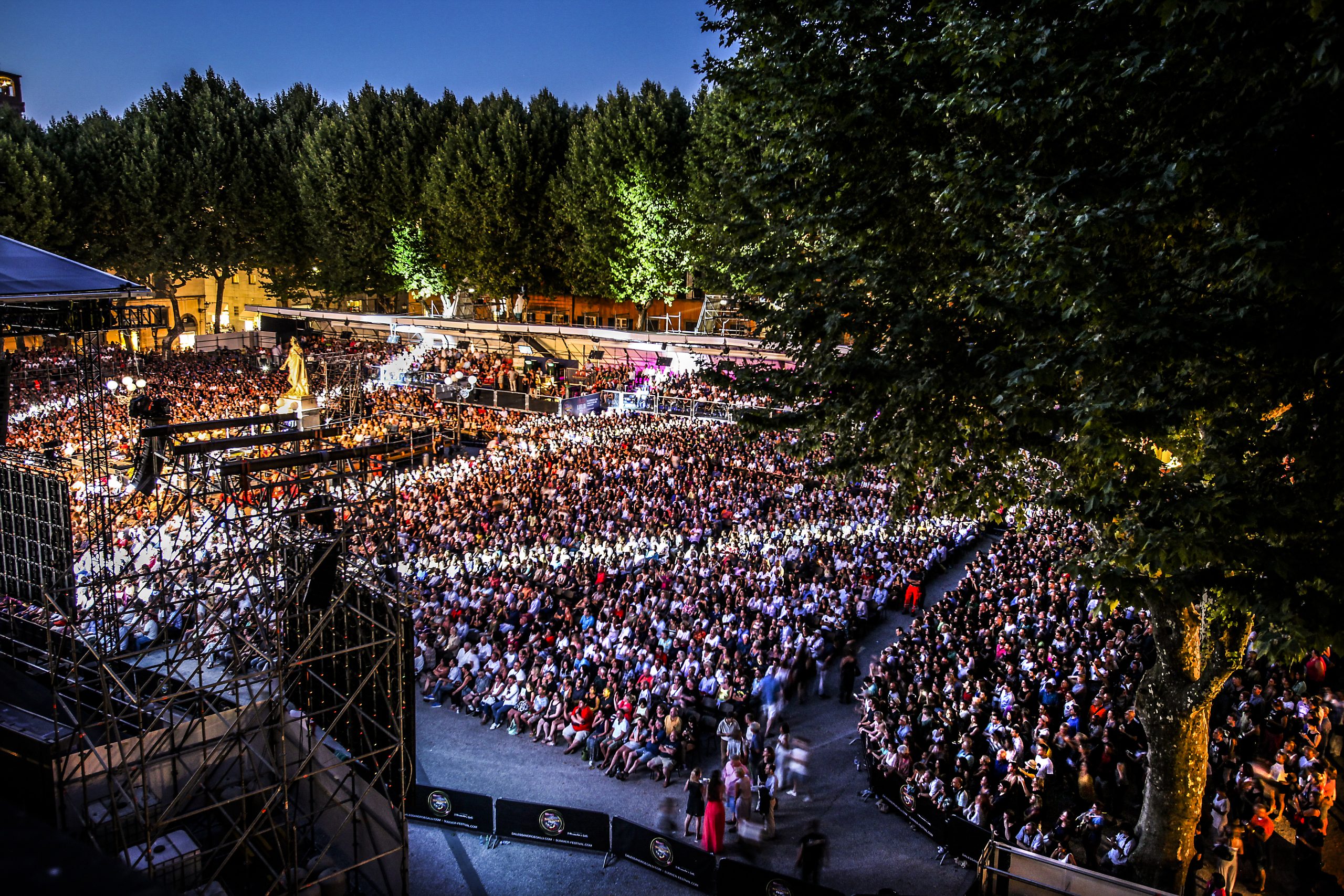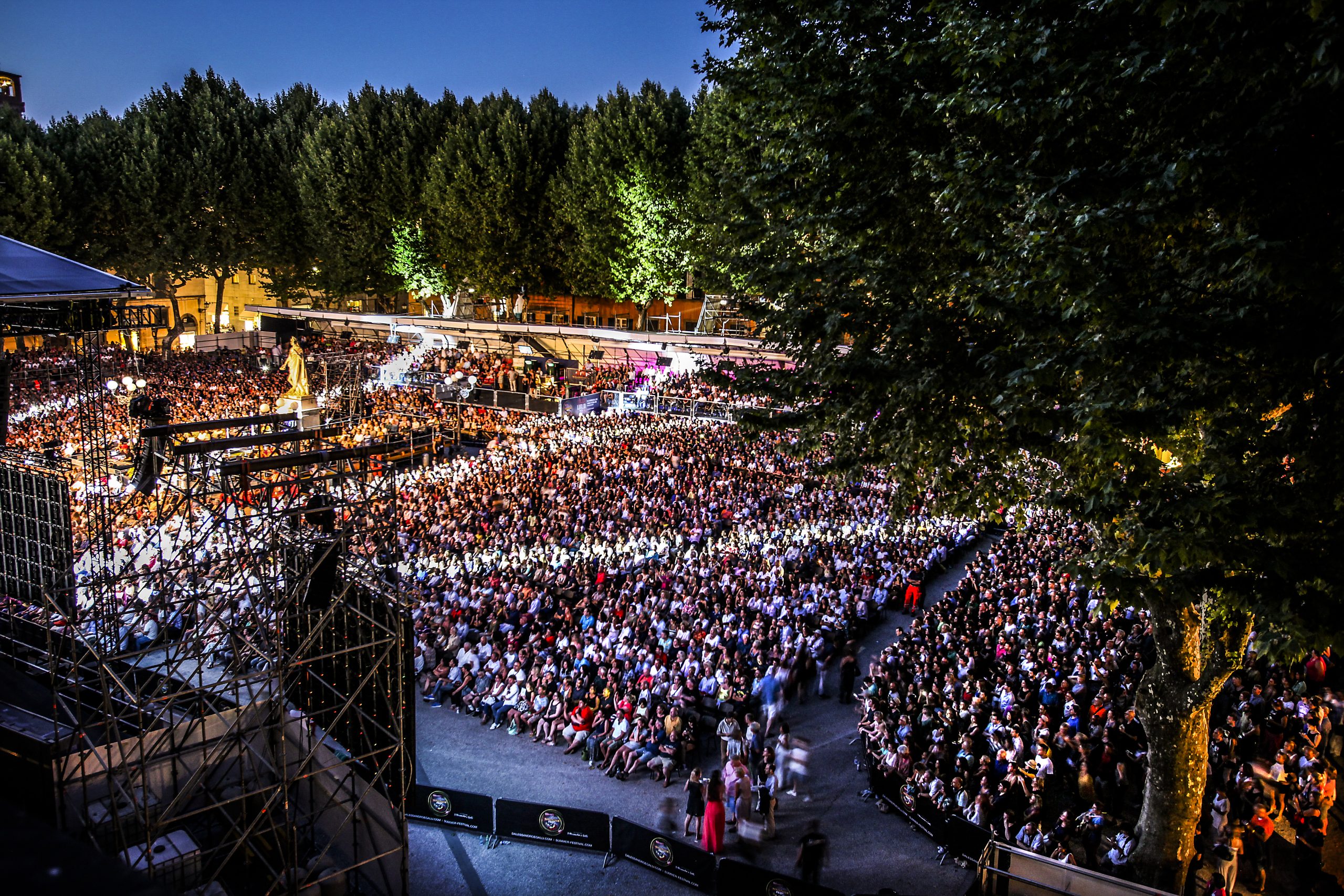 It's fitting to arrive in Lucca for the first time while there's music in the air. As the birthplace of renowned composer Giacomo Puccini — famed for his operatic works of Madama Butterfly, Toscana and Manon Lescaut — as well as cellist and composer Luigi Boccherini, Lucca has a proud musical history that's celebrated throughout the city. Take the Grand Universe Lucca, Autograph Collection, for example. First opened in 1857, the four-star Marriott hotel, which completed a top-to-bottom renovation just last year, has a distinctly musical theme throughout, with rooms and suites named after instruments and famous composers from the region. It doesn't end there, however.
The hotel has struck a chord with guests by offering a once-in-a-lifetime opportunity to have their very own piece of music composed and written for them by a professional musician. Called Prelude of Existence, you can sit down in the hotel's Symphony Lounge for an hour where the composer will ask questions to inspire your own prelude. You'll then receive your own copy of the sheet music and a recording by the composer, packaged in a wooden Tuscan box you can cherish forever — all for the price of €500 (£422). A timeless, thoughtful gift and an ever-lasting memory of your time in Lucca.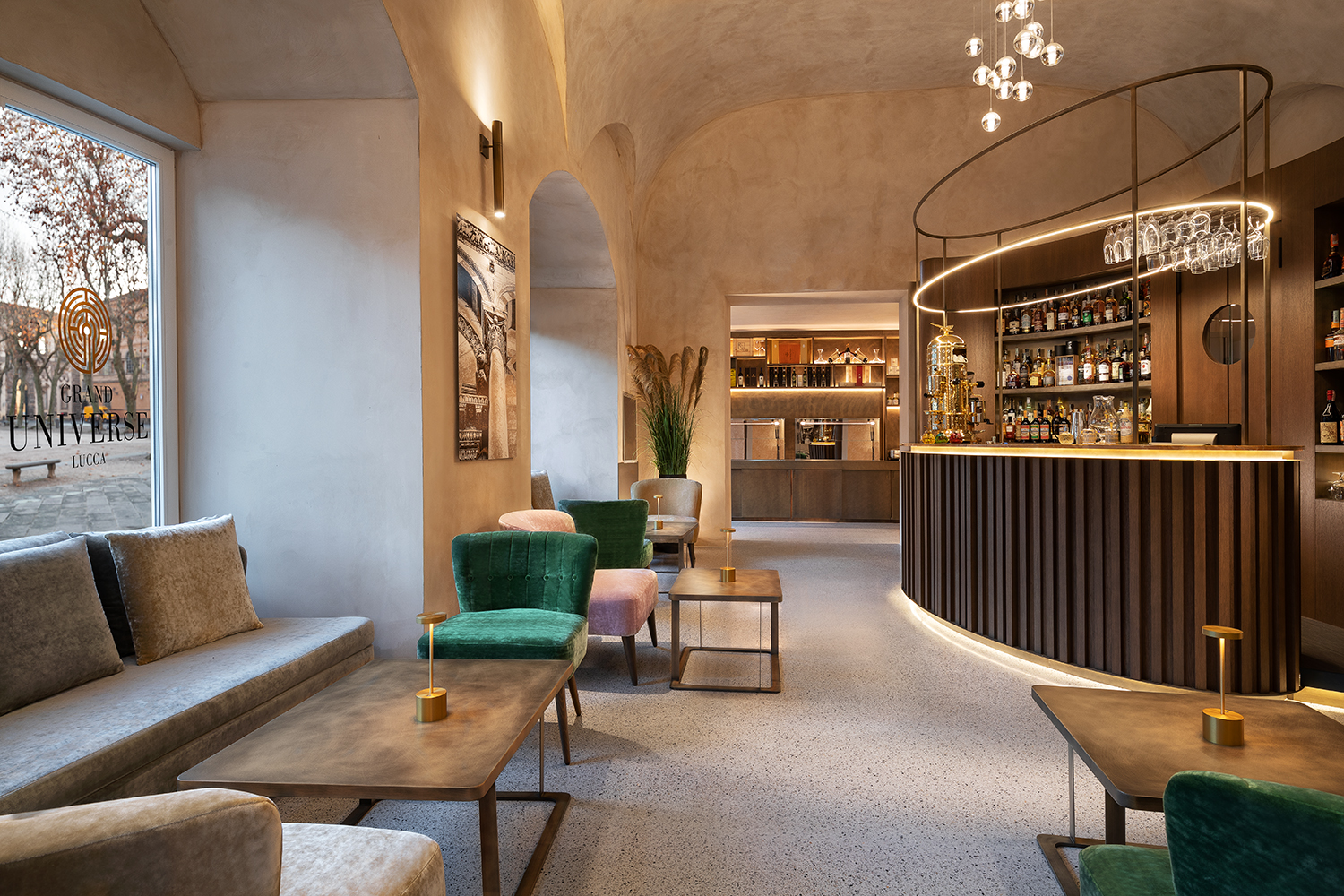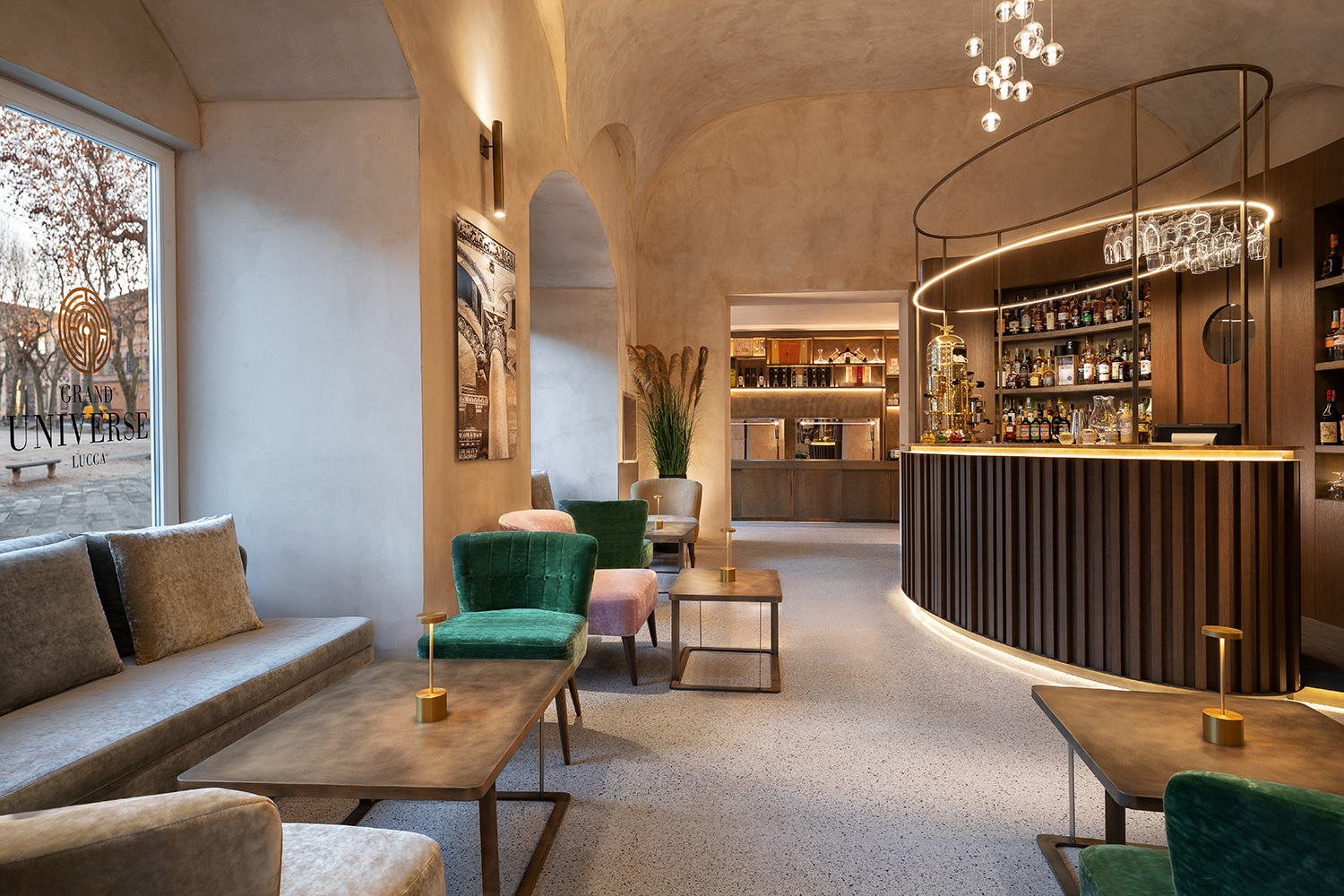 The history of Lucca
Known as the city of 101 churches, Lucca is situated in west Tuscany at the foot of the Apuan Alps, where its vast marble district provided the materials Michelangelo used to create his famous David sculpture. The city is easy to reach, with a choice of two airports: Pisa is just 20 minutes away and Florence is around 45 minutes in the opposite direction. Today, Lucca has a population of around 90,000, and despite being a major attraction for tourists, I was surprised to hear that this isn't its primary income. "When people think of Italy, they think of olive oil," explains Gabriele Caprese, a Lucca native and my tour guide for the day, as we amble towards the city's medieval walls. "Historically, Lucca was a major silk manufacturer, but now our biggest output is toilet paper, generating around €3bn (£2.54bn) each year."
The city's walls are of particular significance as it's rare to see barricades that were built in the early 1800s still intact today. Gabriele, a historian himself, explains how they were used to protect the population of Lucca from Florence before the country was unified. The walls stretch for more than two miles around the city, offering a satisfyingly flat cycling route that can be completed in less than 30 minutes.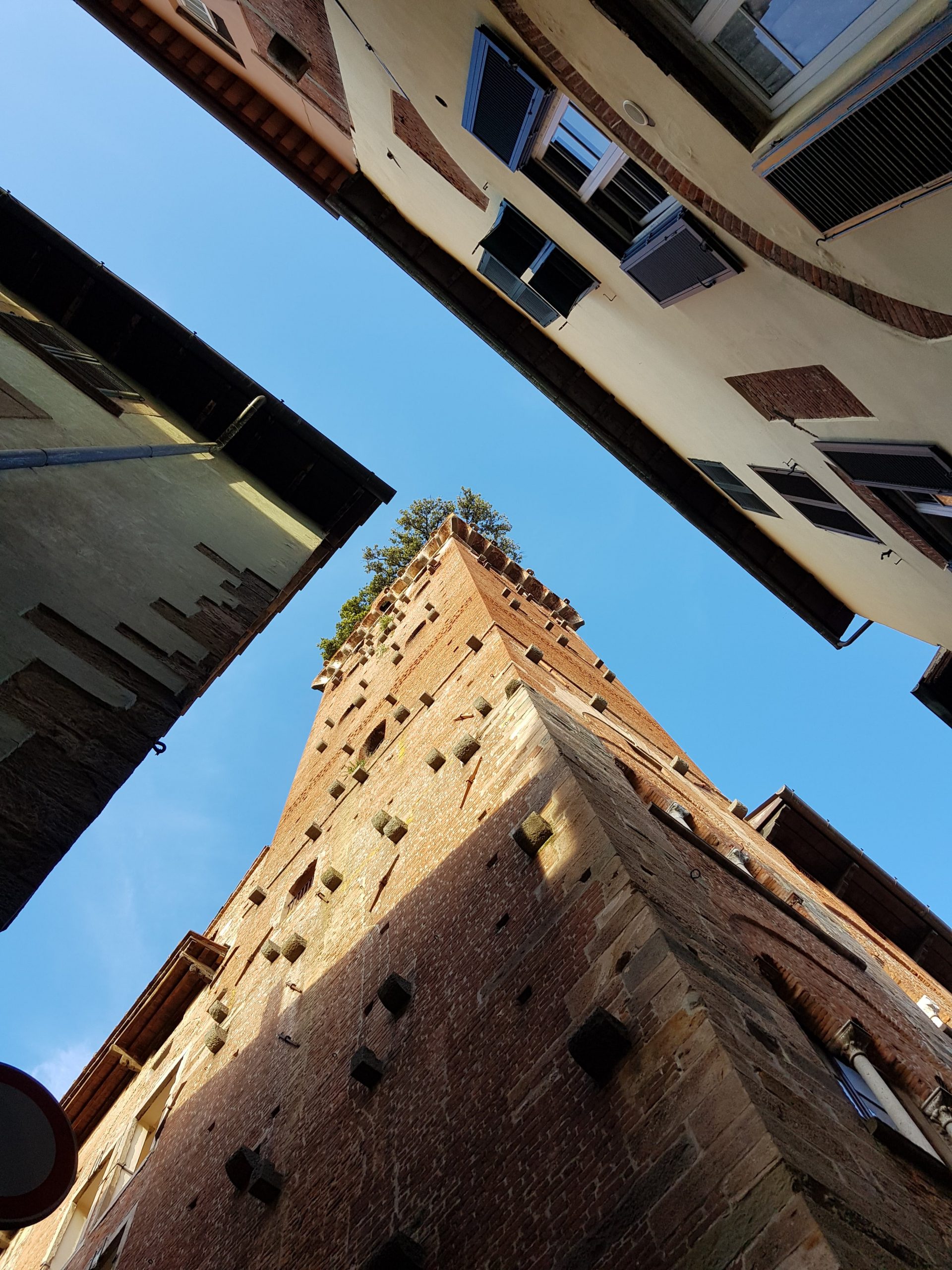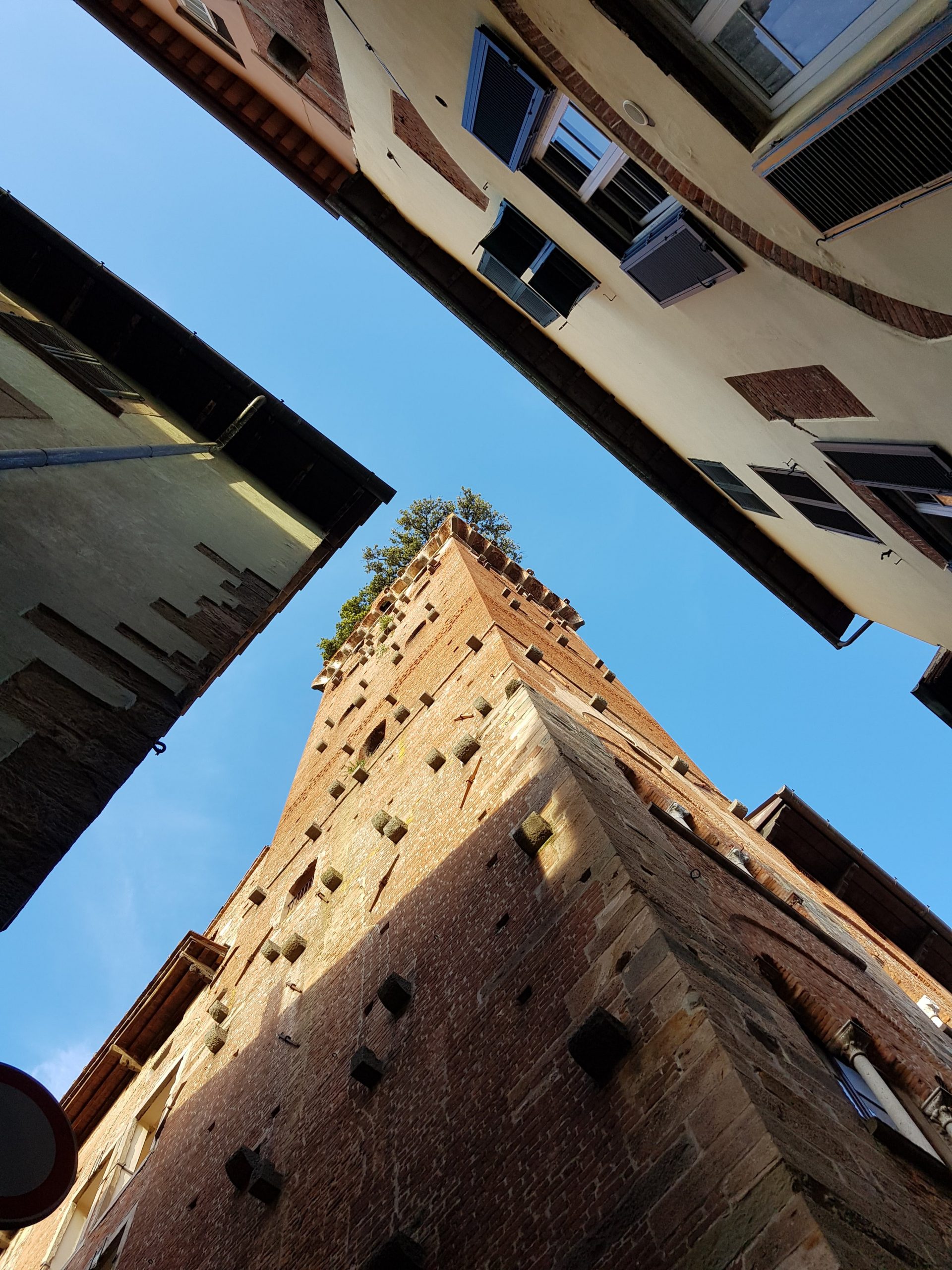 From here, Gabriele leads us through Lucca's intricate web of alleys to the Guinigi Tower, a 125ft Romanesque pillar, known for the tall holm oaks growing on its roof. As we climb the 233 steps to the tree-studded terrace, Gabriele's passion for his home city is heart-warming, weaving tales passed down from his grandparents in-between his historical insights. As he points to the Apuan Alps standing tall over Lucca, Gabriele explains how he often escapes the city's summer heat by visiting the beautiful Versilia coast behind the mountains (only half an hour's drive away if you fancy enjoying a day at the beach during your city jaunt). Next on our itinerary is Piazza dell'Anfiteatro in the centre of Lucca, a public square and lively hangout spot for tourists, with boutique shops selling locally made soap and wine lining the perimeter. There's also an enticing collection of restaurants ideal for languid lunches, like Osteria Del Tortellino Lucca, known for its tortelli with goat ricotta, radicchio and stewed bacon, as well as its delicious gluten- and lactose-free options. Just make sure to leave room for the pistachio gelato at nearby Gelateria Anfiteatro Lucca.
Time to relax
With my city tour complete, I return to the Grand Universe Lucca hotel for a pre-dinner tipple. The property was built on history — quite literally, as you'll find the remnants of a Roman well in the hotel's Eterno Wine Cellar. Refurbishment works ground to a halt for 18 months when it was discovered, and it was later incorporated into the 55-bedroom hotel's design.
With a jam-packed itinerary complete and an evening at the festival ahead of me, it's time for dinner at the hotel's chic Legacy Restaurant. An eclectic, seasonal menu offers a tantalising mix of authentic Italian dishes and European favourites, though the highlight is the violet-purple gnocchi drizzled in a creamy cacio e pepe sauce topped with Tuscan bacon and served in a parmesan crust — utterly delicious.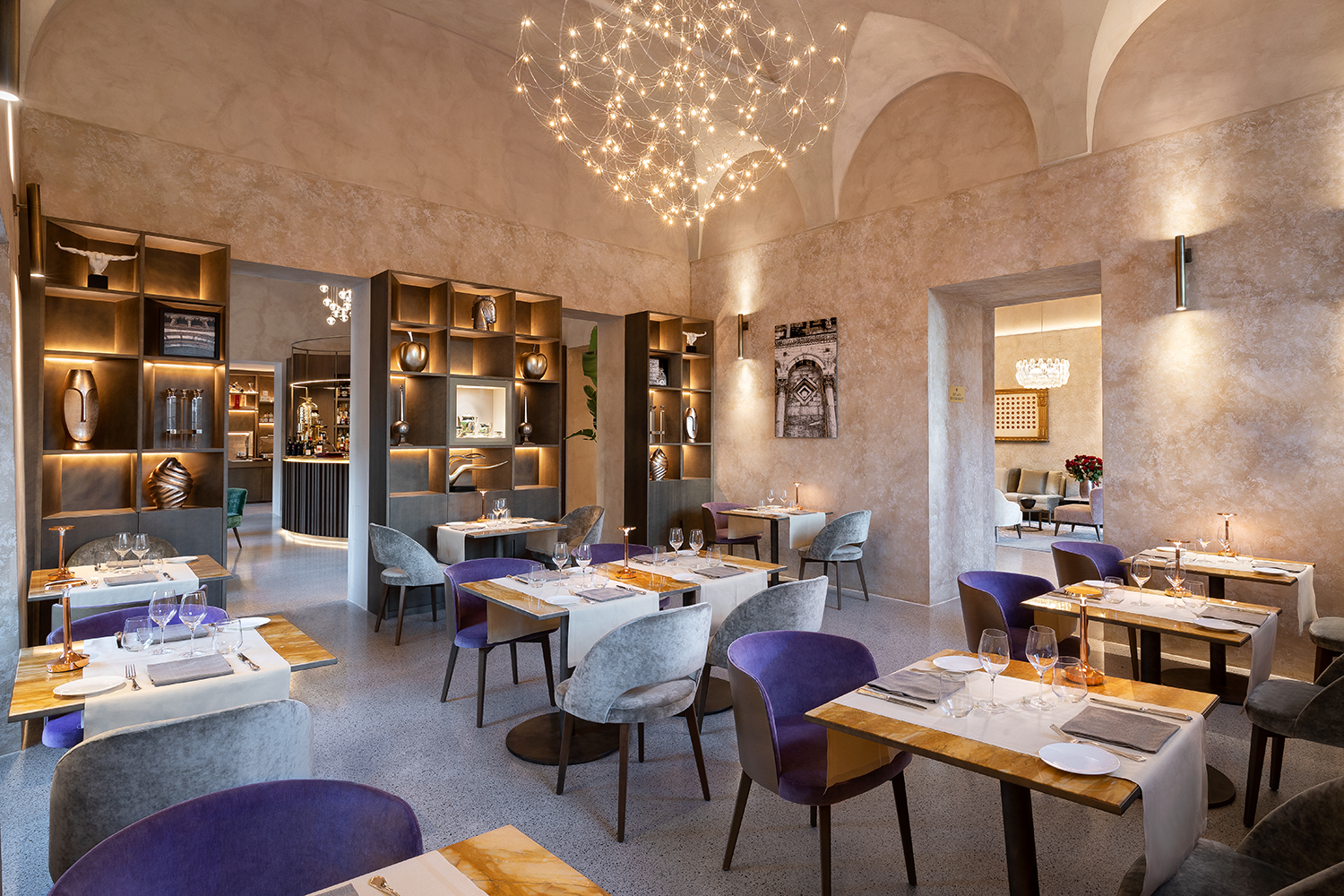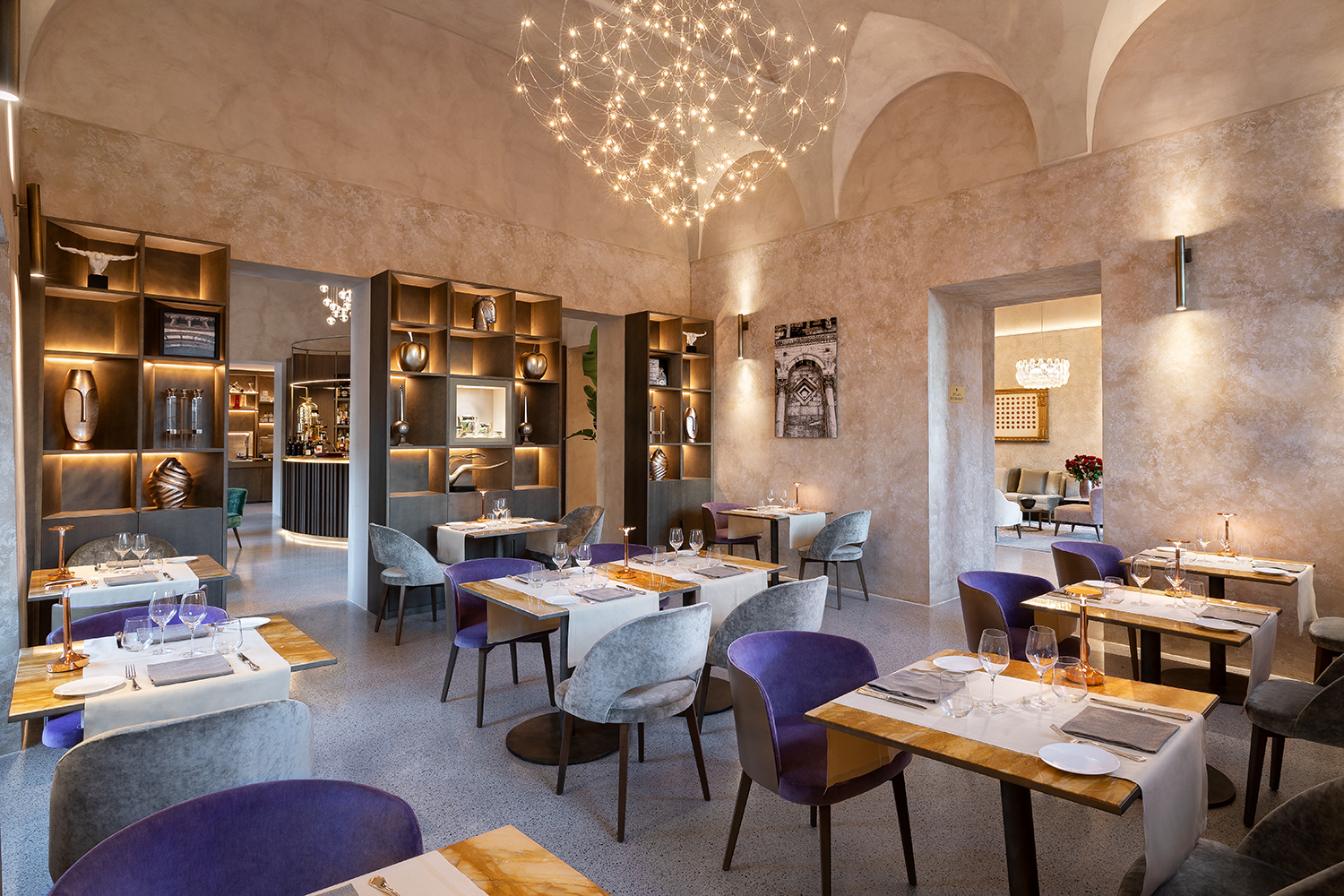 A perfect day ends at the hotel's new Champagne rooftop bar, an intimate terrace offering the perfect spot from which to watch the Lucca Summer Festival crowd erupt. With a glass of Martin Orsyn Champagne in hand, the low Italian sun sets behind the mountains. Lucca's terracotta rooftops are a sight to behold, but there's much more to this charming Tuscan city than meets the eye. Built by Romans and made famous by world-class musicians, Lucca's legacy will play on for centuries to come, attracting tourists with its charm, rich history and luxurious lifestyle.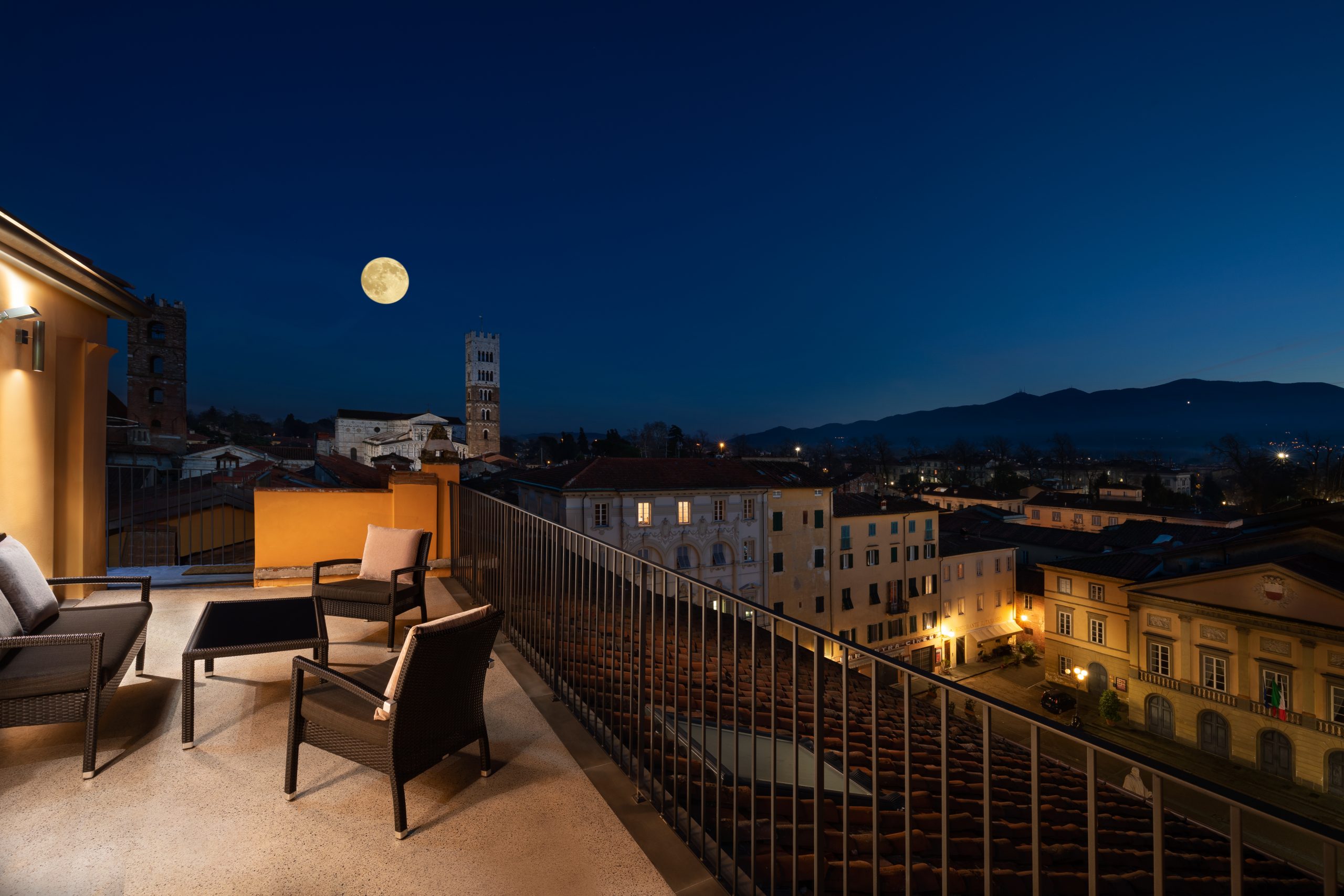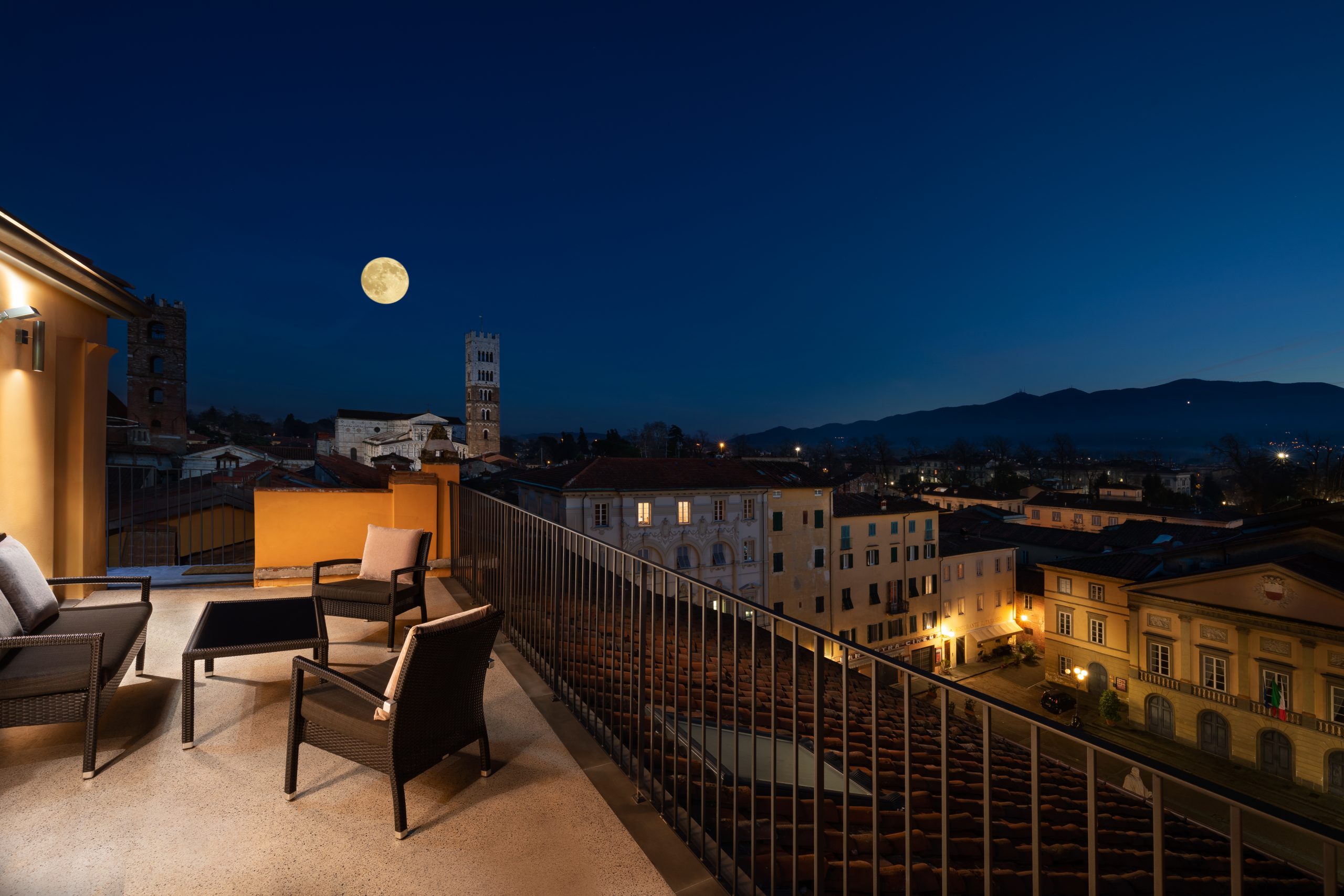 Grand Universe Lucca, Autograph Collection is 20 minutes away from Pisa Airport and 45 minutes from Florence Airport by car. The four-star hotel requires no minimum stay, with rooms starting from €250 (£211) per night, going up to €615 (£515) for the double-room, two-storey Mastero Suite. Lucca City Tax is payable via the hotel for €2 (£1.69) per night, per person.
Book your city tour of Lucca with Turis Lucca.
Hire bikes to cycle Lucca's walls at Chrono Bikes.
How to get to Lucca
Vueling offers direct flights from London Gatwick to Florence with returns starting from £52.99. It's the second-largest operator on routes between Spain and London Gatwick, where operations started in 2013. The airline has 27 direct routes from the UK covering 18 destinations and three countries, including France and Italy, besides Spain.