The ideal wine for warmer weather, rosé is this season's coolest drink. We round up five independent brands to try.
The past decade has seen a rosé revolution, with the once under-appreciated wine becoming a seasonal statement. Perhaps its Instagrammable hues and increasingly affordable price points can be credited for its revival, but the variety of vins emerging on the market has made the pink drink space an exciting place to be.
Rosé's spiritual home is undoubtedly Provence, which is responsible for 4.2% of the world's output. Yet despite being synonymous with Southern France, high quality rosés are produced by a host of other countries across the world these days, including Italy, Spain and the United States.
Elliot Awin, the director of Quatre Vin and third-generation wine importer, explains: "The secret to good rosé production is mastering the balance of freshness, flavour, and colour. The key to achieving this is in the winemaking; firstly, picking the fruit at the optimum moment, then gently guiding it through the fermentation process such that just the right amount of flavour and colour is captured from the skins, without extracting too much tannin or colour."
Here, we round up five of the best rosé wines to try this summer.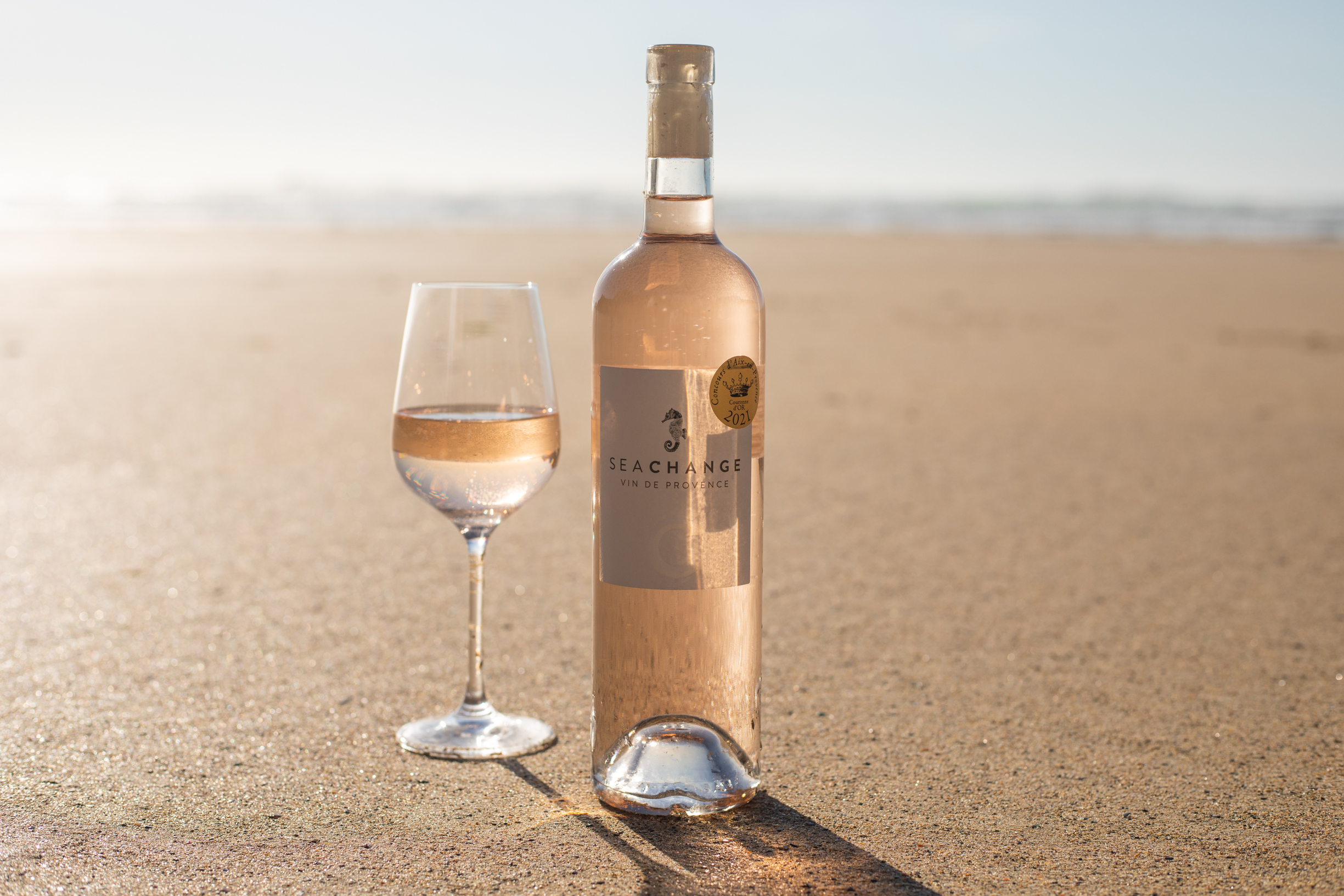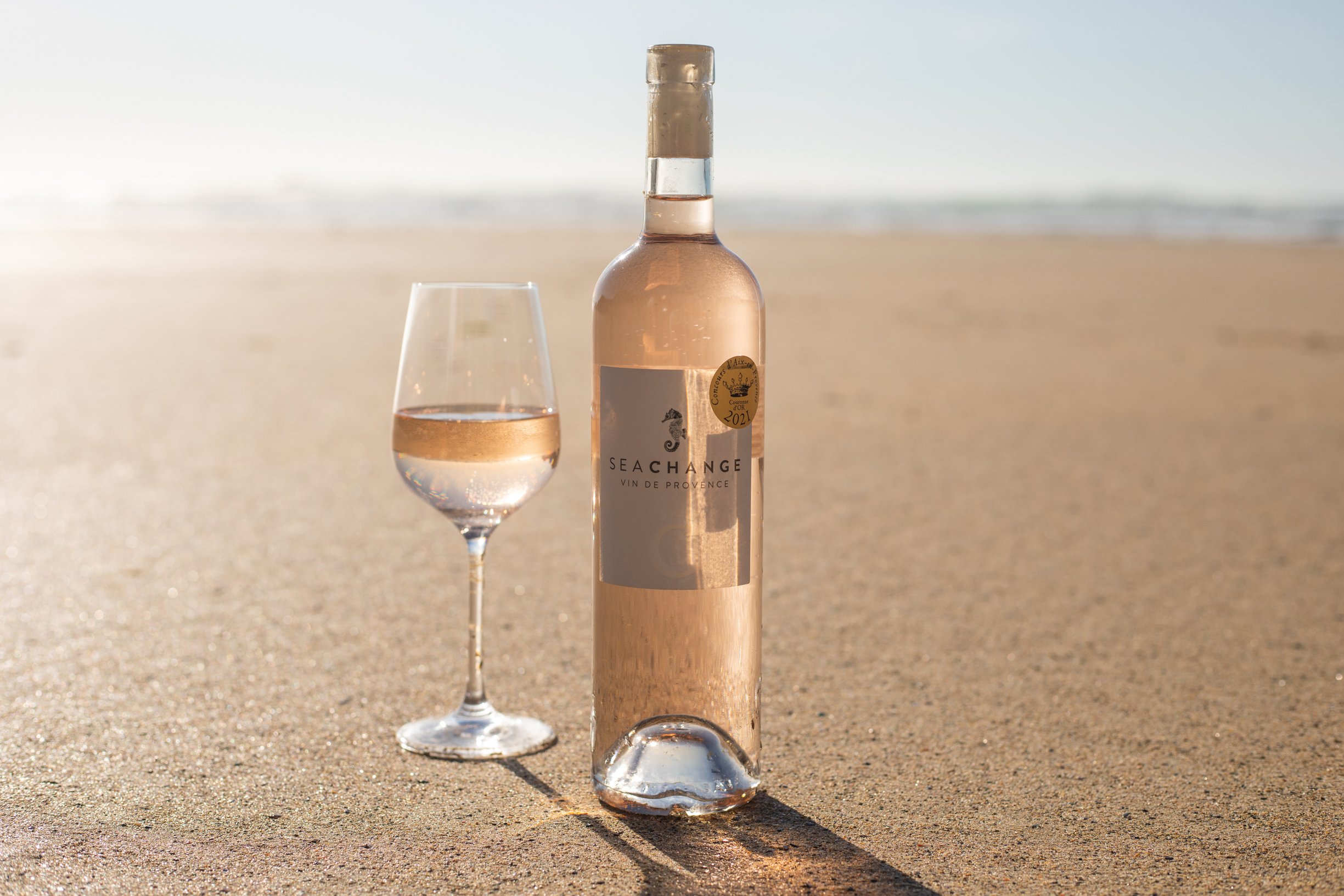 Make a difference by drinking Sea Change's rosé
Ideal with seafood, Sea Change Provence Rosé (£16.99) is fresh and fruity, with tones of zesty grapefruit, delicate white peach and tropical pineapple. The rosé has been blended at Château Pigoudet, a family-owned vineyard in the hills of Provence. On a mission to reduce plastic in our oceans, Sea Change uses minimal packaging and lighter glass bottles, as well as partnering with several charity partners which are on a mission to protect the ocean, from the Olive Ridley Project to Sea-Changers. For every bottle of Sea Change bought, money is donated to fund the Marine Turtle Rescue Centre in Baa Atoll, which provides medical treatment to sea turtles found ensnared and injured across the Maldives.
Drink amie x
Created by friends for friends, amie x (£15) is the brainchild of husband and wife team Will Sandbach and Abbie Roden, who launched this French wine during lockdown 2021. Amie — meaning 'female friend' in French — is made from a blend of organic Grenache and Cinsault (the latter being a native French grape) and the wine is light and crisp with citrus and strawberry characteristics. The bottle's artwork was designed by acclaimed Australian artist, Jessica Yolanda Kaye, who captures the vision of friends enjoying wine together. amie x has partnered with the charity water, donating £1 from every sale online. Since launching last year, the amie x team has raised enough money to build a well in Uganda this year, giving approximately 400 people access to clean drinking water.
Try Quatre Vin
Rosé was the first wine of choice for the founders of Quatre Vin (QV). What started as friends sharing a similar passion for food and wine transformed into a business in 2021 for wine connoisseur and director Elliot Awin, his fiancée and brand consultant Paula Anton, and Serge DeNime's creative director Oliver Proudlock and his wife, Emma-Louise Proudlock, The Greedy Model founder. The rosé is made by the Negrel family of Mas DeCadenet, the seventh-generation vignerons in Sainte-Victoire, Provence. Elliot, who has worked with the Negrel family for years, says: "As well as QV being certified organic, the vineyards are managed such that soil health is given the upmost attention allowing for sustainable viticulture to continue for many more generations." Their flagship Quatre Vin Cotes Rose (£16.99) is pale wine with notes of with notes of dried strawberries, floral tones and juicy fruits.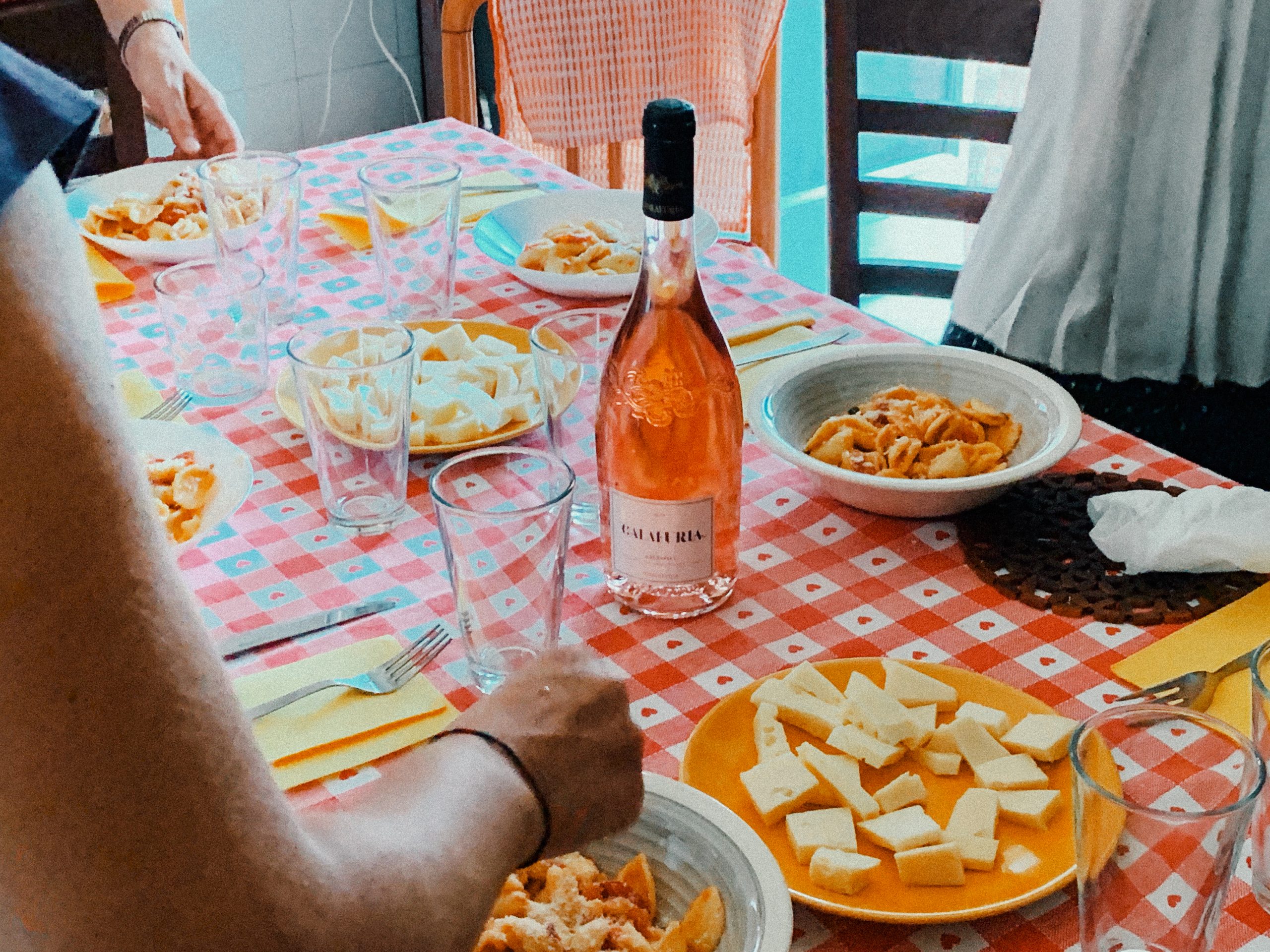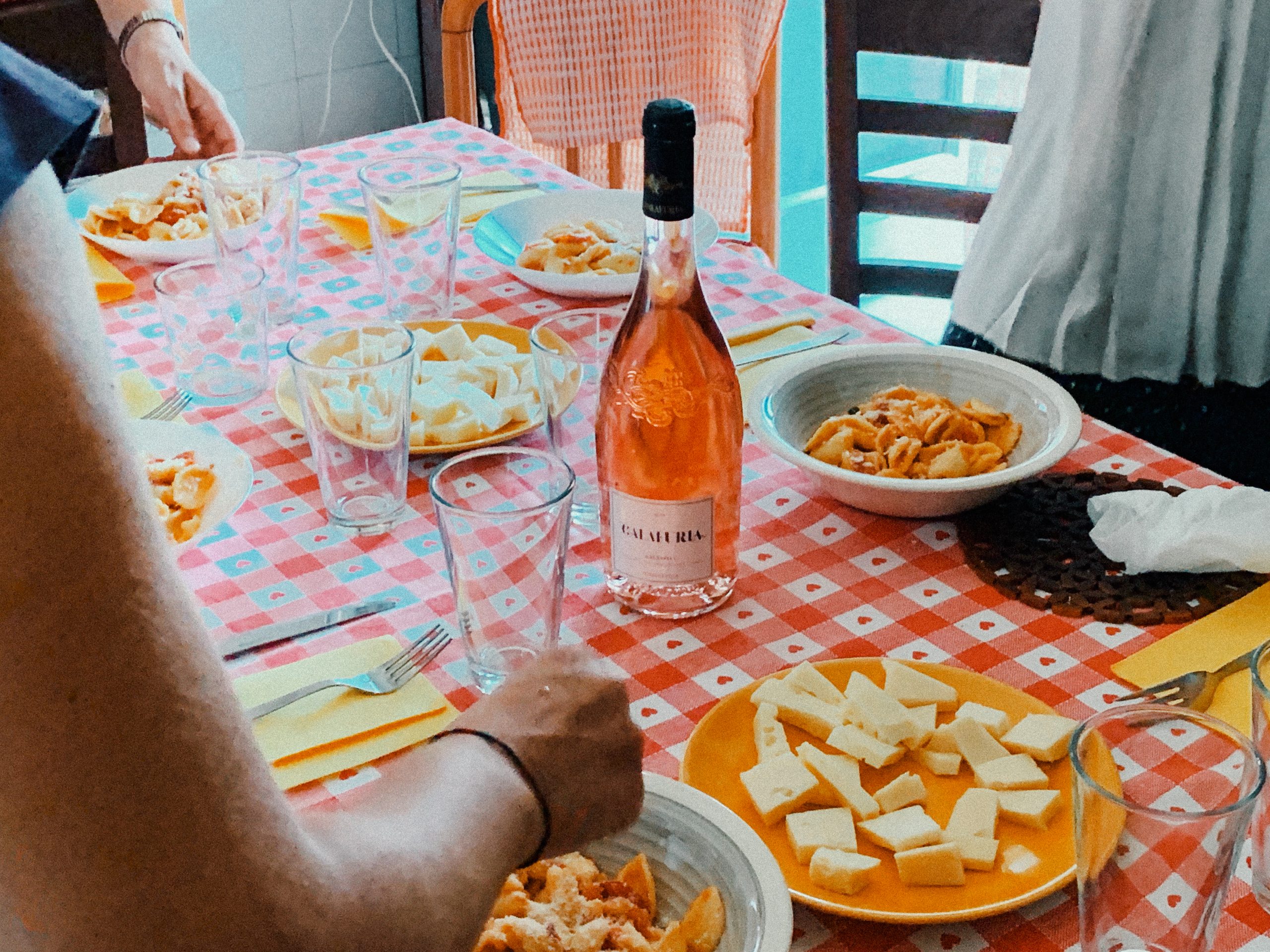 Taste an Italian rosé, Calafuria
Looking beyond Provence, Calafuria (£19.99) is an Italian rosé wine made from the Negroamaro grape by Tormaresca in Masseria Maìme Estate, which is in one of the most beautiful areas of Upper Salento. . It's produced from vineyards that extend along the Adriatic coastline, and its name comes from one of the over 700 bays on the Apulian peninsula. The wine was first released in 2008 and in just over a decade it has become the most loved rosé in Italy and the only Italian rosé featuring in the 2018 top value rosés on Wine Spectator last year. Peach petal pink in colour, this wine has strong notes of strawberry, pink grapefruit, peaches and violets. Available to buy from Selfridges and Harrods.
Enjoy Madame F's rosé
Madame F is a range of vegan wines created in collaboration with LGBTQ+ charity Queer Britain. The partnership aims to celebrate the creative community of Queer Britain and supports the nation's first LGBTQ+ museum, which opened in May 2022 at London's Granary Square in King's Cross. Madame F Rosé (£9) is made in the Languedoc region of the South of France. It's a delicate yet fruity rosé wine, made with a unique blend of vibrant Grenache and citrusy Syrah. Available to buy from Sainsbury's and Amazon.