Kick back with a glass of crisp rosé and let the delicate aromas transport you to your preferred happy place, whether that's a sun-dappled vineyard or an exclusive rooftop bar.
Summer has landed, and that means it's time for wine drinkers to start filling their glasses with rosé. This tantalising tipple is the perfect addition to al fresco dinners with friends, picnics in the park or even a luxury Mediterranean cruise.
Whether you're a dry blush purist or a fan of sweeter notes, this classic warm-weather wine is refreshing, aromatic and so aesthetically pleasing Wes Anderson could create an entire movie palette around it.
From lavish blends to organic newcomers, here are the rosés you need to try this summer.
The indulgent pick
Got a reason to go all-out? Splurge on a bottle of Moët & Chandon Rosé Impérial, a rosé champagne that offers romance and sophistication. A bewitching blend of three grape varieties (pinot noir, pinot meunier and chardonnay), the ever-popular Rosé Impérial represents the enduring glamour of France's Champagne region.
Beguiling, elegant and intense, this bubbly rosé will tickle your taste buds with summer berries, delicate rose and a bite of pepper, too.
£49, available from Tesco

The adventurer's delight
If you're on the hunt for a wine bursting with bold flavours, try the Mud House Chilean sauvignon blanc rosé.
Made with a blend of sauvignon blanc and merlot grapes, you can almost taste the ruggedness of Chile's Central Valley vineyards; situated across from the Andes, this region treats drinkers to more savoury and snappy notes than some Mediterranean offerings. Enjoy fresh florals, zingy pomegranate and a hint of spice.
£9, available from Accolade Wines
The non-alcoholic buzz
Who says you can't get a kick out of an alcohol-free wine? Eisberg's 0% rosé is brimming with character — think strawberry jam with a streak of tart red cherry.
The grapes used have been specifically selected for their ability to maintain the original flavour of the variety, even after the alcohol has been deftly removed. Eisberg rosé pairs beautifully with spicy foods and salads or can be enjoyed on its own on a tranquil summer evening.
£3.25, available from Tesco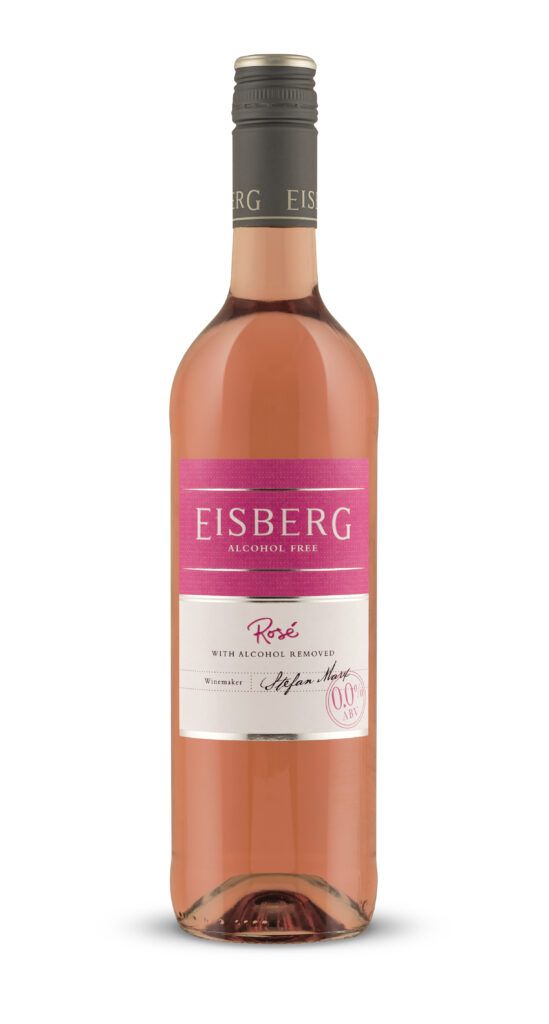 The ethical offering
Environmentally conscious drinkers will love the organic Coral de Peñascal ethical rosé. Every bottle of this tempranillo rosé contributes to the restoration and conservation of threatened coral reefs. Produced from organic grapes in Peñascal´s carbon-neutral winery, it's also carefully packaged in eco-friendly materials.
The delicious Coral de Peñascal stands out thanks to its aromas of redcurrant, peach and raspberry alongside hints of white flowers and notes of pink grapefruit.
£10.50, available from Abel & Cole
The value-for-money rosé
Don't be fooled by Wise Wolf rosé's dainty shell-pink hue or its modest price tag — this wine packs a serious punch.
Swoon over notes of freshly picked berries with a touch of melon. It's a dry, light-bodied rosé with crisp acidity and a mineral finish. Plus, you can pat yourself on the back with this eco-friendly choice, as its packaging is made from 95.1% recycled materials and Carbon Neutral Certified.
£9, available from Accolade Wines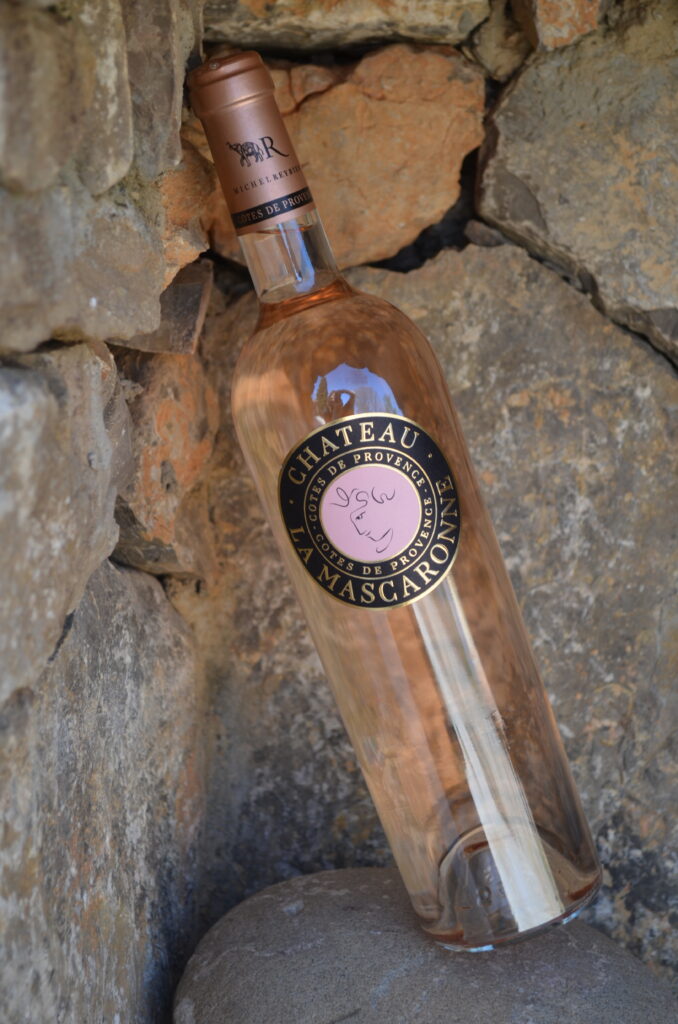 The organic choice
When it comes to organic offerings, Château La Mascaronne has earned a place in your wine fridge.
Coming from a 150-acre vineyard surrounded by oak and olive trees in Le Luc in southeastern France, this 2020 organic rosé is a blend of grenache, cinsault, syrah and vermentino grapes. Expect an intense flavour combining white peach, lemon, pink grapefruit, redcurrant, garden herbs, cranberry, wild strawberry and white chocolate. This is a dry wine that's gentle on the palate and has a crisp finish.
£52 (for a magnum) from Harvey Nichols
The full-bodied favourite
Jam Shed rosé is a more bodacious option, with flavours of juicy red berries. Serve chilled or with a handful of ice cubes or treat yourself to a Jam Shed sangria – or 'Jamgria' – the perfect boozy cooler for a piping-hot day. Make sure you're stocked up on ice, lemonade, fresh mint, oranges and lemons.
The ideal barbecue companion, Jam Shed rosé embodies the laid-back, Californian summer days we're all lusting after.
£9, available from Accolade Wines
The on-the-go option
Pinot-lovers rejoice! You can now enjoy your favourite tipple without the need for bothersome glassware and bottle openers. Pinot Pinot pinot grigio pink fizz has been packaged into a nifty can and given a bubbly boost.
Convenient, lightweight and easy to recycle, this crisp rosé is perfect for beach parties and summer picnics. It doesn't compromise on flavour, either. Strawberries and peach notes join forces in this fabulously fruity blend.
£2.25, available from Sainsburys