A genuine shortcut to success or another transient fitness trend? Following the rise in electrical muscle stimulation (EMS) studios around the country, Jack Carter investigates the workout taking the UK by storm
When a workout claims to offer 50,000 muscle contractions from a mere 20-minute session and can burn fat three times faster than gym training, it's a luxury usually only afforded to top-level athletes and Hollywood stars.
However, electrical muscle stimulation (EMS), the next-gen fitness trend championed by everyone from Roger Federer to Tom Holland, is no longer the hobby of wealthy first adopters. That's because a wave of new EMS studios is coming to the capital, luring London's gym goers with the promise of lightning-quick gains.
EMS works by using low and mid frequency electric currents to stimulate your muscles into contracting, much in the same way your brain sends an electric signal to your arm telling it to curl a dumbbell to your shoulder.
While one muscle contraction is the equivalent of a single bicep curl, EMS contracts your muscles roughly 360 times per rep via a specially designed suit while doing basic exercises like squats, planks lunges.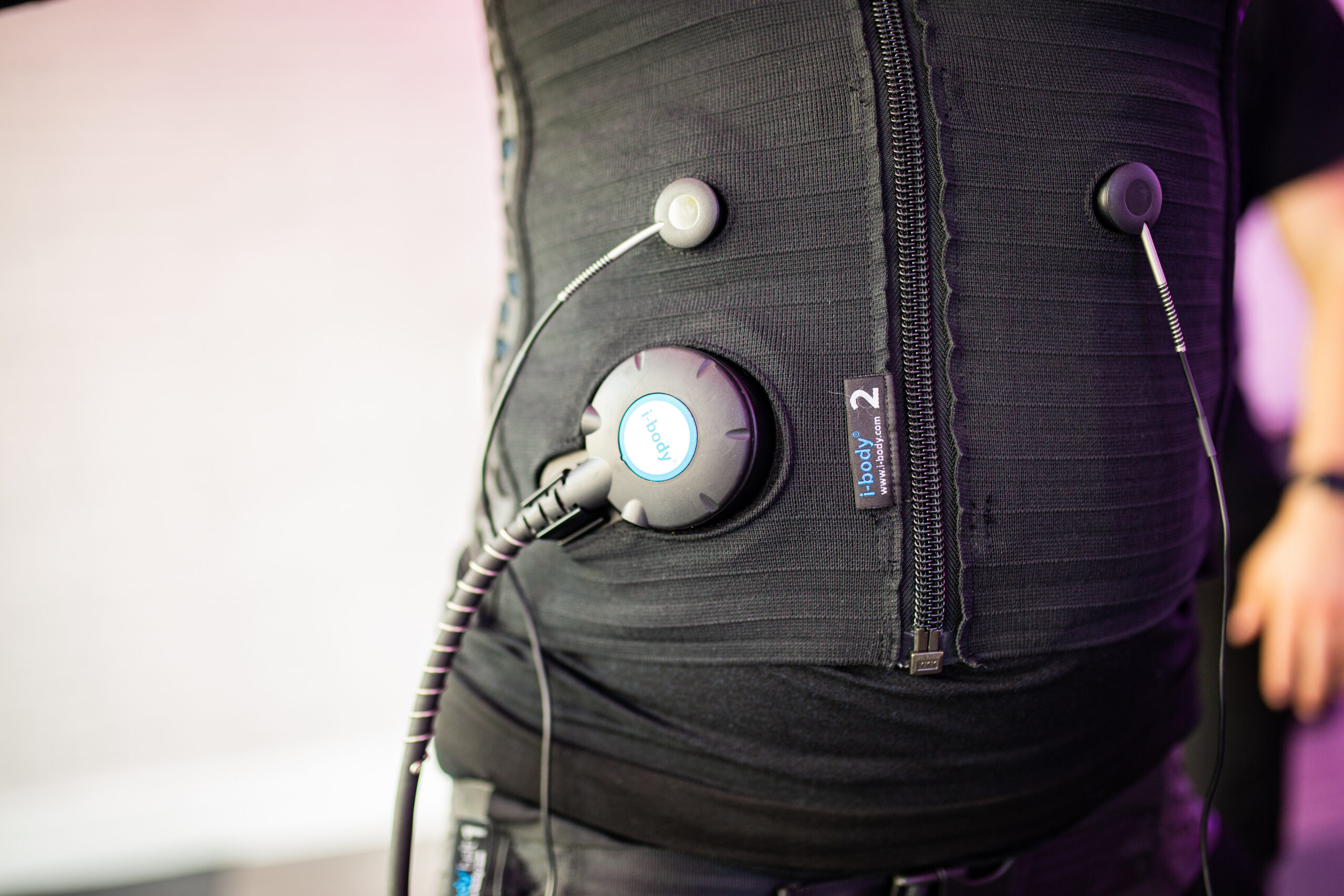 "One of the advantages of EMS treatment is that it contracts 100% of your muscles, significantly more than would be possible in conventional exercises," says Steve Doidge-Harrison, award-winning personal trainer, endurance runner and co-founder of Bio Skin & Wellness.
"Two of the biggest barriers for many people who want to work on their fitness are confidence and the initial discomfort after the first training sessions. Gyms can be intimidating places and muscle soreness (so-called 'DOMS') at the early stages, can put people off from sustaining new fitness habits. HIFEM EMS treatment can provide results and boost one's confidence, without setting foot in a gym."
The research looks promising, too. According to Bayreuth University in Germany, after six weeks of using EMS training, 85 per cent of people saw an improvement to their body shape and muscle growth.
The uptake in EMS training across Europe has been notable — there are more than 1,700 studios in Germany and Austria alone. And while the list of get-fit-quick gimmicks that have come and gone is almost endless, the emergence of studios across the country, especially in the capital, suggests that interest in EMS is growing.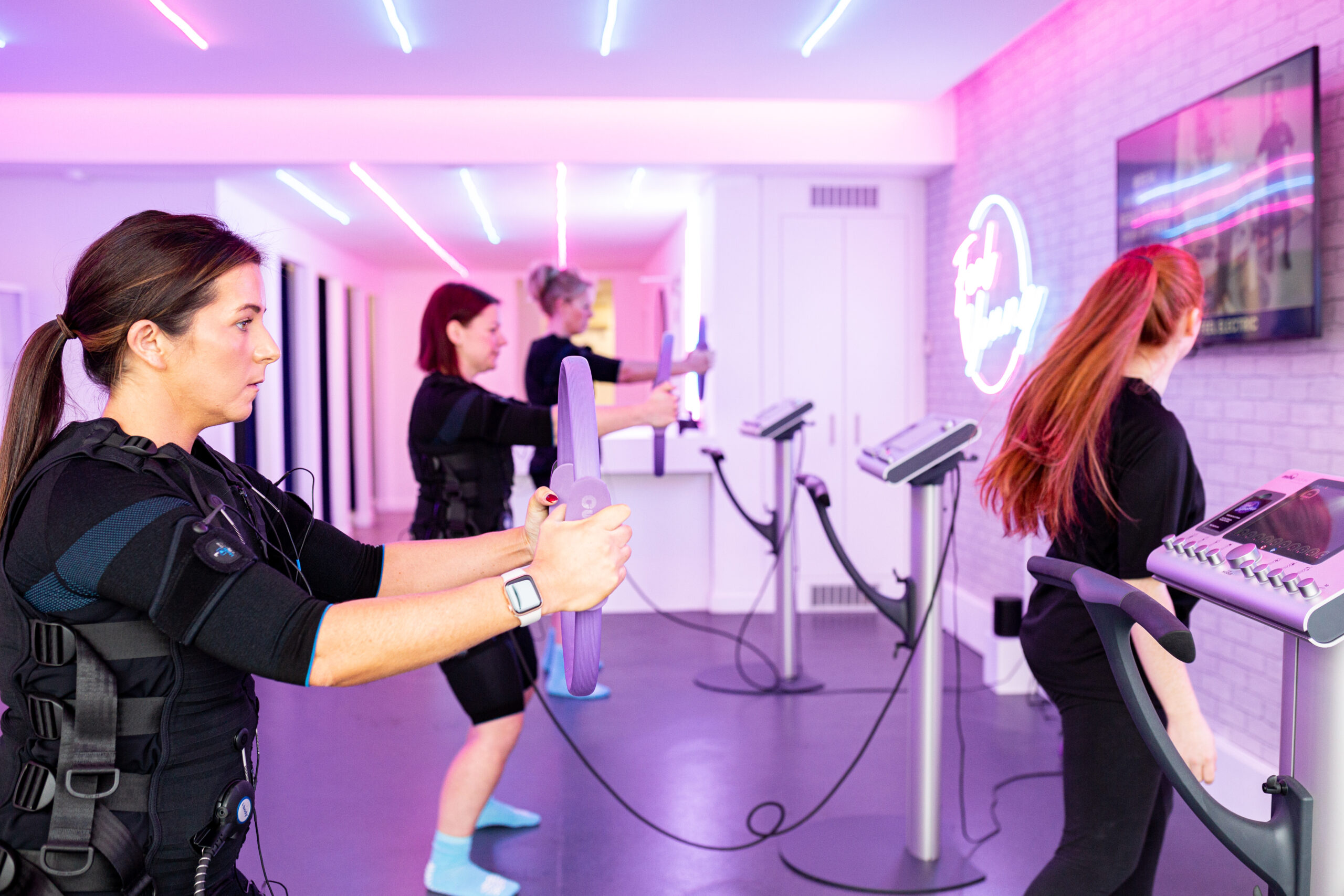 Feel Electric – the brainchild Jon Wright, the former Harlequins rugby player and founder of low-cost fitness chain Xercise4Less – is the latest brand to bring EMS to the capital. With studios in Clapham and St John's Wood, plans have already been made to open a further 15 by the end of the year.
"Right from my very-first EMS session, the first thing that hit me was the chemical reaction in my brain," says Jon. "After a 20-minue workout, it was the same as a long run or heavy gym session."
Feel Electric was founded in lockdown after an army pal introduced Jon to EMS. As someone whose sporting career was cut short by injury at the age of 22, it was its potential to make training accessible to people with injuries and mobility issues that excited him the most.
"People who can't get upstairs properly try EMS and no longer need their walking stick," he says. "We had one member who was on tramadol after back surgery and they were off it within three weeks of doing EMS. Losing weight and getting in shape is transformative, but that's life changing."
Feel Electric's director (eCommerce & technology) Joseph Gourvenec says the company's ambition is to give everyday consumers access to this advanced software and help them implement it into their fitness regime.
"The technology we use is medically certified and enterprise level," says Joseph. "It's the Rolls Royce of EMS technology, used by the likes of Usain Bolt, David Haye and movie stars wanting to get shredded for a movie. While we do cover those areas, we want to help everybody get access to this technology."
Gymgoers who struggle to squeeze exercise into their busy lives will appreciate a workout that can be completed inside 25 minutes, but will it have the staying power to truly disrupt the fitness industry?
"There's no reason why EMS won't follow the same trajectory as it has done on the continent," Jon says. "In 10 years' time there could be 2,000 EMS studios in the UK and I'd love to have most of them.