Try your hand at these Halloween-inspired cocktail recipes that are easy enough to whip up at home without going full mad scientist.
Whether you're celebrating the spooky season at home or just fancy mixing up a Halloween tipple, get into the spooky spirit with these Halloween-themed cocktail recipes. Easy to make, you'll probably have the ingredients in your kitchen cupboard already.
Zombie
Don't be deceived by the bright colours and fruity aspect of this one — the Zombie will knock you straight down and turn you into a brain-dead monster if you have too many of them. It's deceptively easy to drink, combining the bright appeal of a tiki tipple with the bountiful booze quotient of a spirit-forward cocktail. Be sparing with the overproof rum, as it can be the tipping point for more lightweight drinkers.
25ml dark rum
25ml white rum
15ml overproof rum
150ml pineapple juice
25ml lime juice
5ml grenadine
Shake all the ingredients apart from the grenadine with ice. Strain into a highball glass with fresh ice. Drizzle the grenadine over so its colour 'bleeds' into the drink. Garnish with a sprig of mint.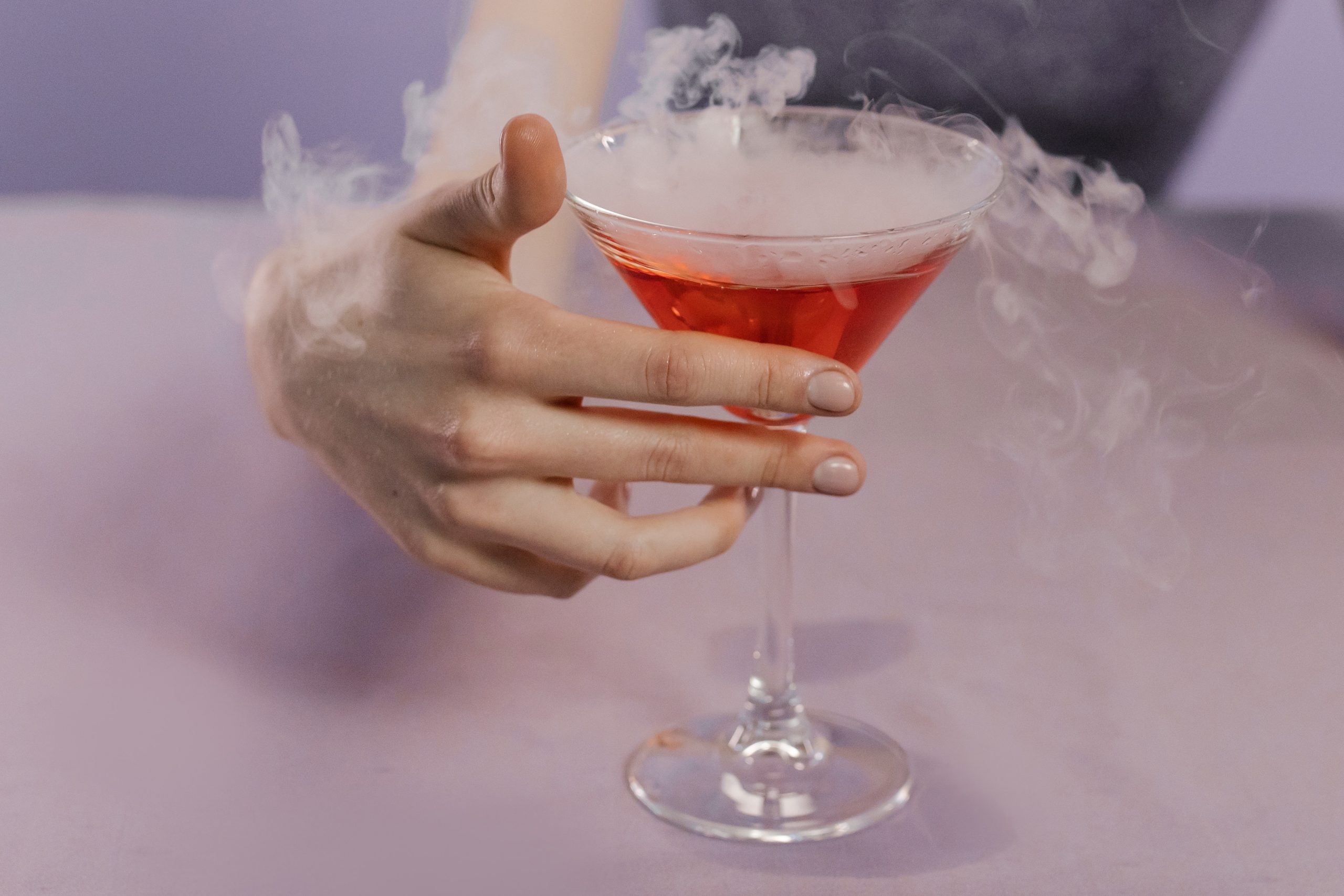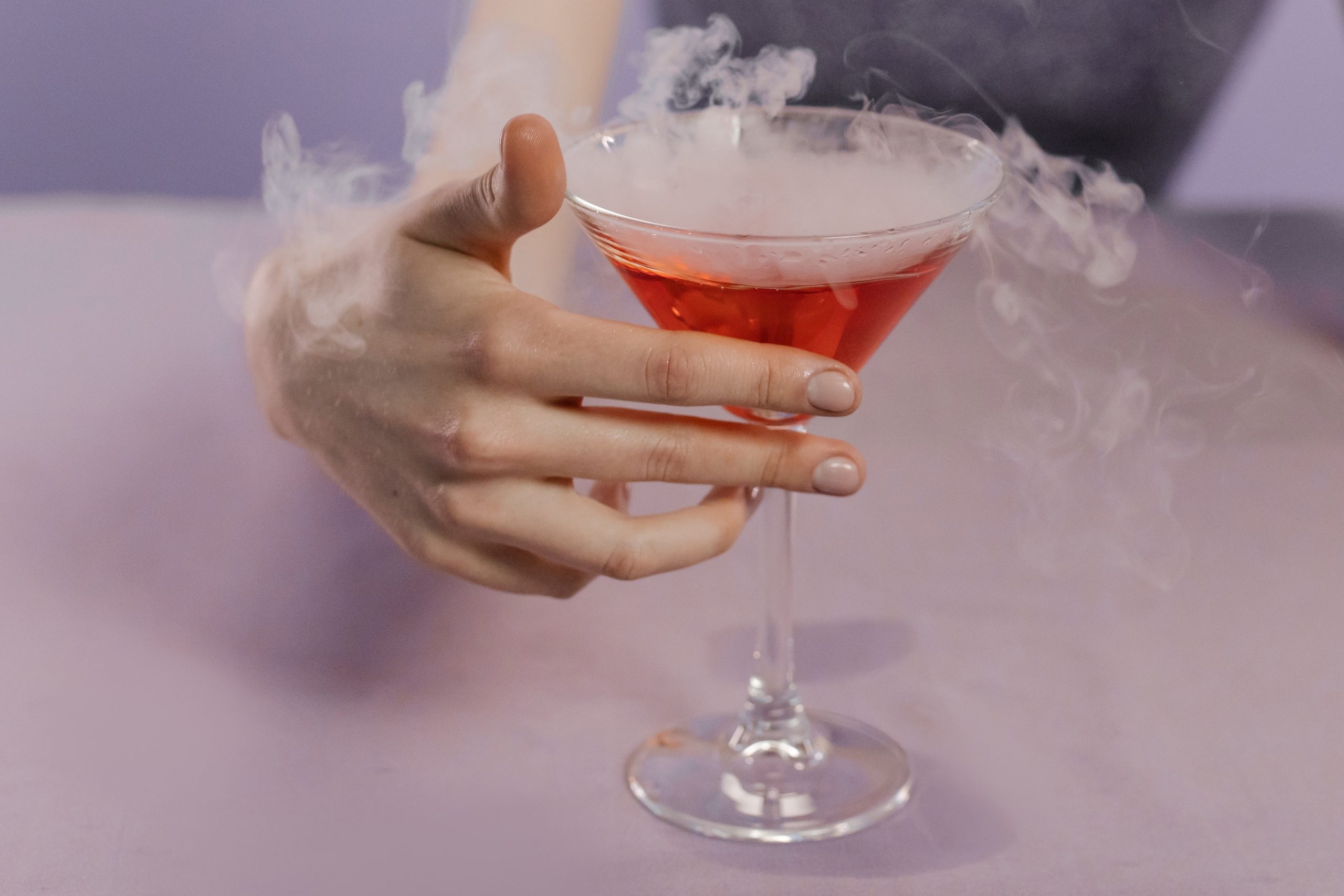 Vampiro
Think of this one as a Bloody Mary that's had a transfusion with a Mexican vampire, creating something entirely unholy and utterly delicious. The orange juice and grenadine make it sweeter and less 'tomato soupy' than a traditional Bloody Mary. Watch out for the Tabasco sauce, starting out with just a dash or two and adjusting as you go along. Also, don't have with any food containing garlic. Just in case.
60ml tequila
30ml tomato juice
30ml orange juice
15ml lime juice
15ml grenadine
around 5 drops Tabasco
1 pinch salt
1 pinch pepper
Stir all ingredients with ice and strain into a rocks glass with fresh ice. Garnish with a lime wedge.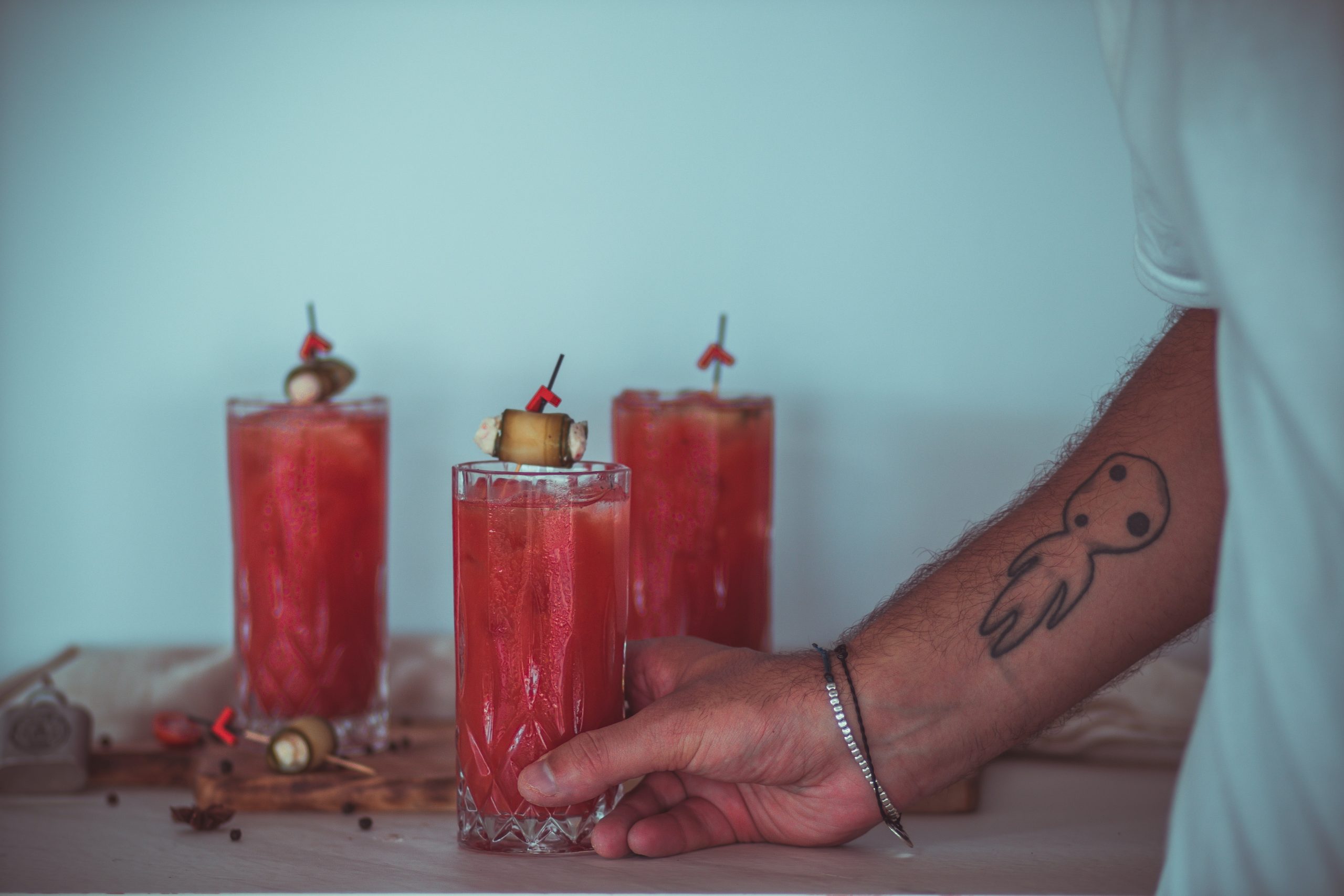 Devil's share
The devil gets all the best music and all the best drinks. Sweet, spicy and punchy as all hell, this cocktail is easy to make and comes with bags of flavour. If you don't have a proper muddler, just use the bottom of a wooden spoon and jam it in there to release the volatile flavonoids. For full effect, listen to some top-volume Black Sabbath while you're shaking.
60ml bourbon whiskey
25ml orange juice
25ml lemon juice
15ml maple syrup
2 slices fresh ginger
Muddle the ginger in the base of the shaker. Add other ingredients and shake with ice before straining into a rocks glass with ice.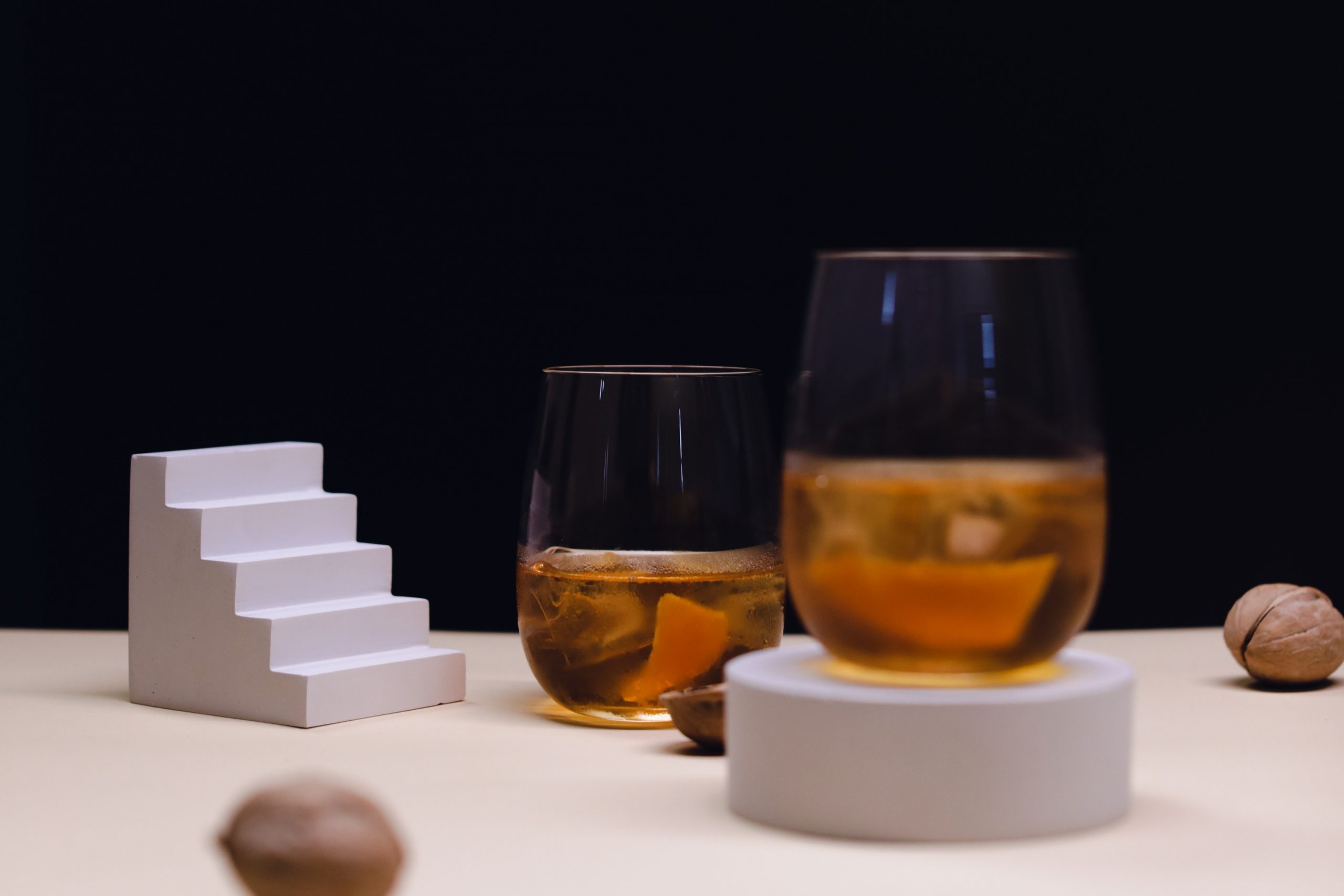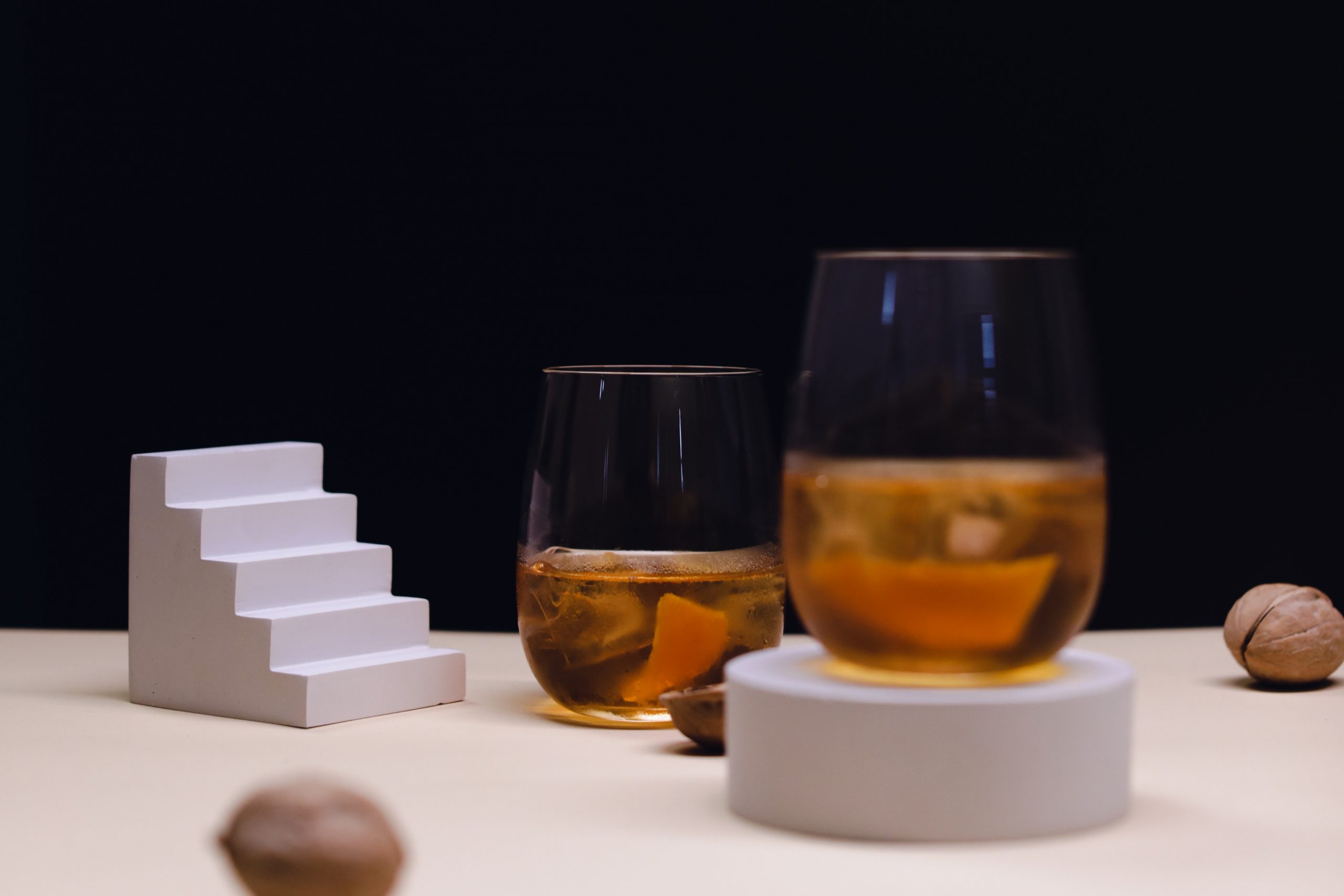 Corpse reviver no.2
Strong enough to wake the dead, this powerful potion is a favourite among bartenders as it's boozy, delicious and easy to make, built up primarily of equal parts gin, triple sec and Lillet Blanc. There's no need to be nervous about the absinthe — either of its potency or highly distinctive taste — as there's just enough of the 'green fairy' in there to add a bit of intrigue.
25ml gin
25ml triple sec
25ml Lillet Blanc
25ml lemon juice
2 dashes absinthe
Shake all the ingredients with ice and fine strain into a coupe glass.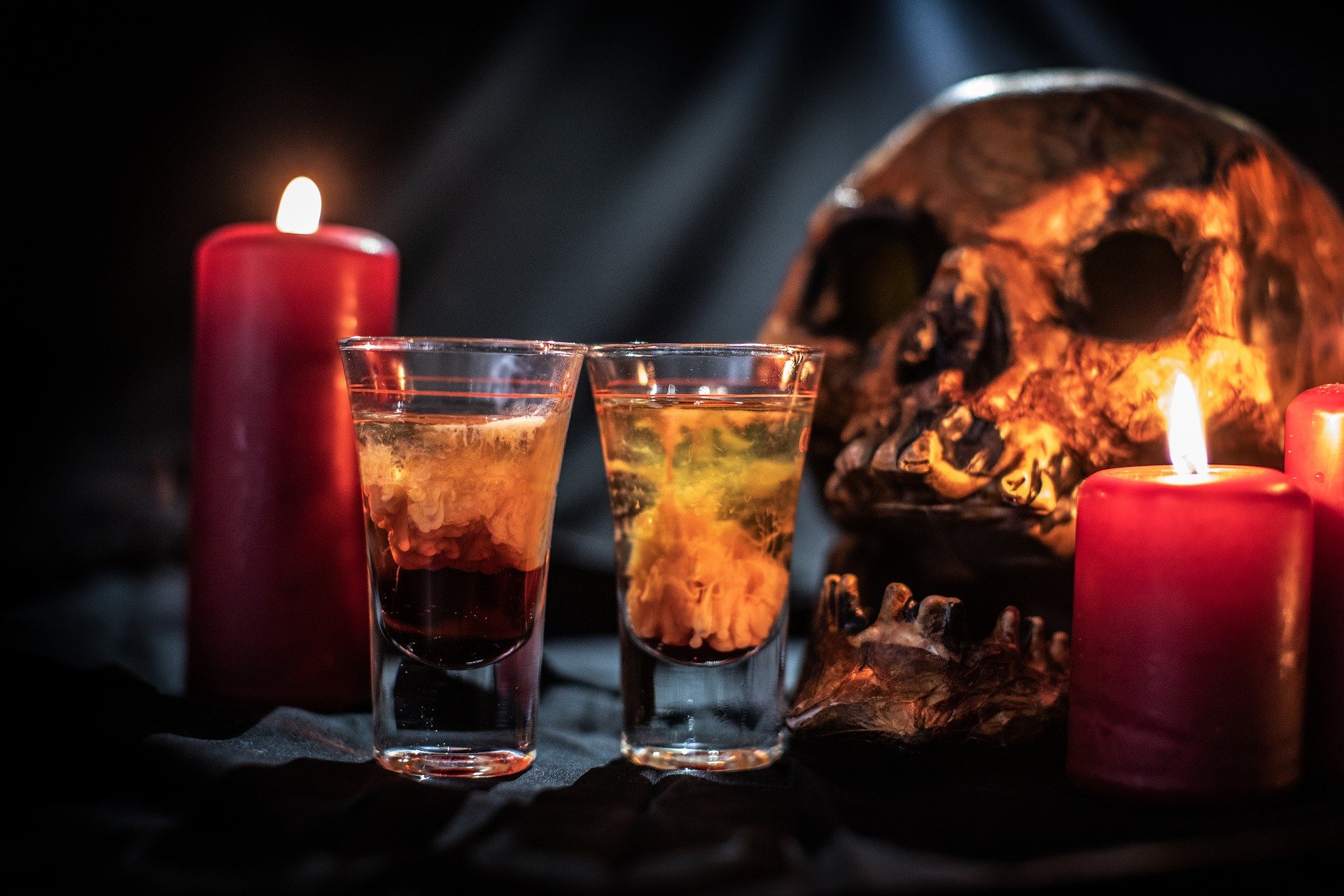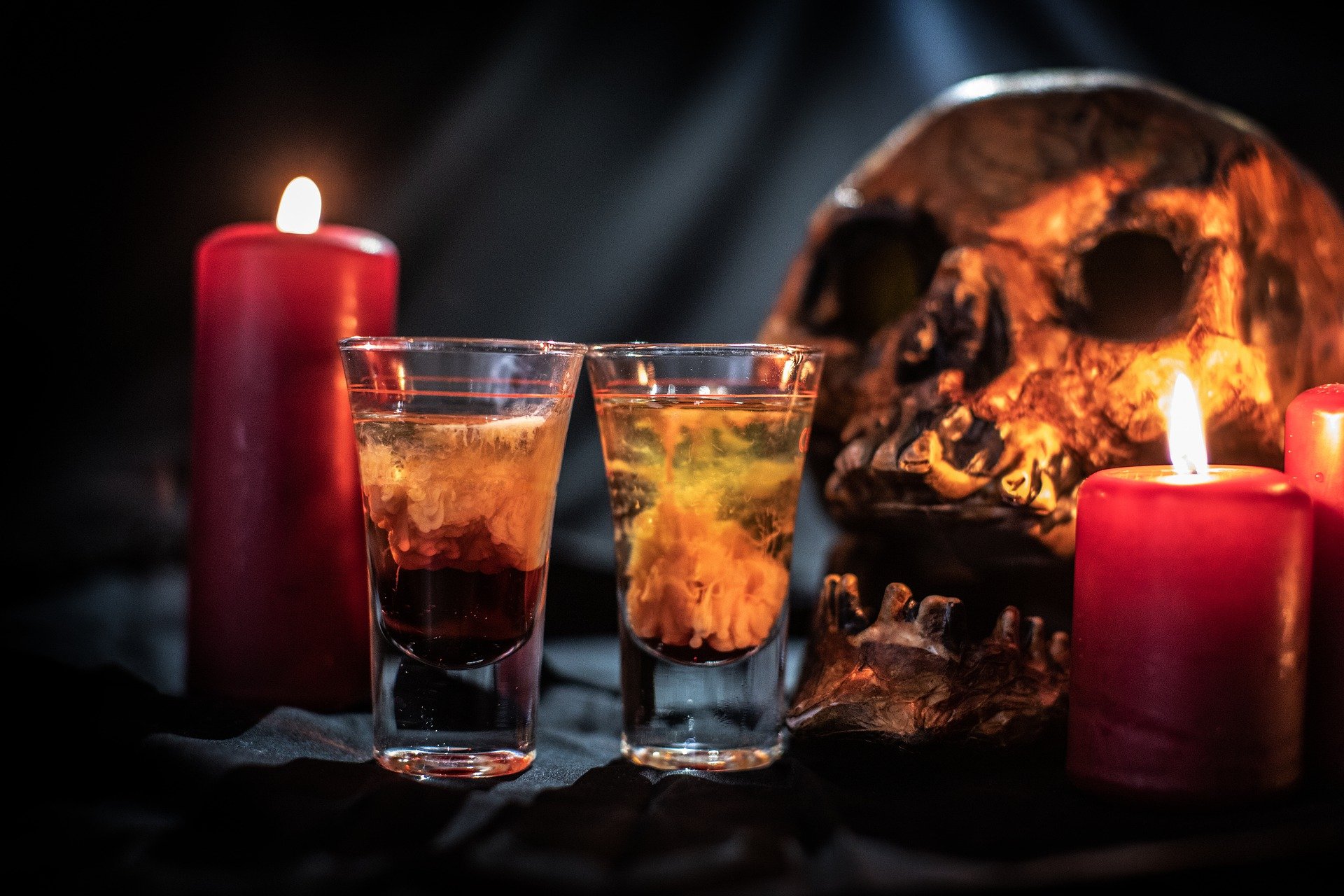 Hocus pocus
An acquired taste, uniting bitter, sweet and savoury herbal notes in one magical concoction. Being made entirely from booze, it can act as an unintentional love potion if you over-indulge, so be mindful of who's around you while drinking it. Nobody wants to be bewitched by the wrong person at the wrong time.
60ml gin
25ml sweet vermouth
25ml orange Curaçao liqueur
5ml Fernet Branca
Stir all ingredients with ice and strain into a coupe glass. Garnish with a twist of orange zest.