From its thermal springs to cosy candlelit restaurants, here's why you need to book a trip to the fairy tale German spa town of Baden-Baden
Outstanding natural beauty and centuries-old architecture, Michelin-starred restaurants and frequented by host of a A-list celebrities, from Karl Lagerfeld to the Obamas and the Beckhams. No, we're not talking about northern Italy or the French Riviera. We're talking about Baden-Baden.
The pristine spa town in southwestern Germany's Black Forest that boasts thermal springs, the country's largest opera house and a world-class casino. Add to that its splendid museums and parks, and some serious culinary clout and it's no wonder Baden-Baden has been a magnet for aristocrats and culture enthusiasts since 1700. But it's not just a summer hotspot. Here are five reasons to wrap up and visit this winter.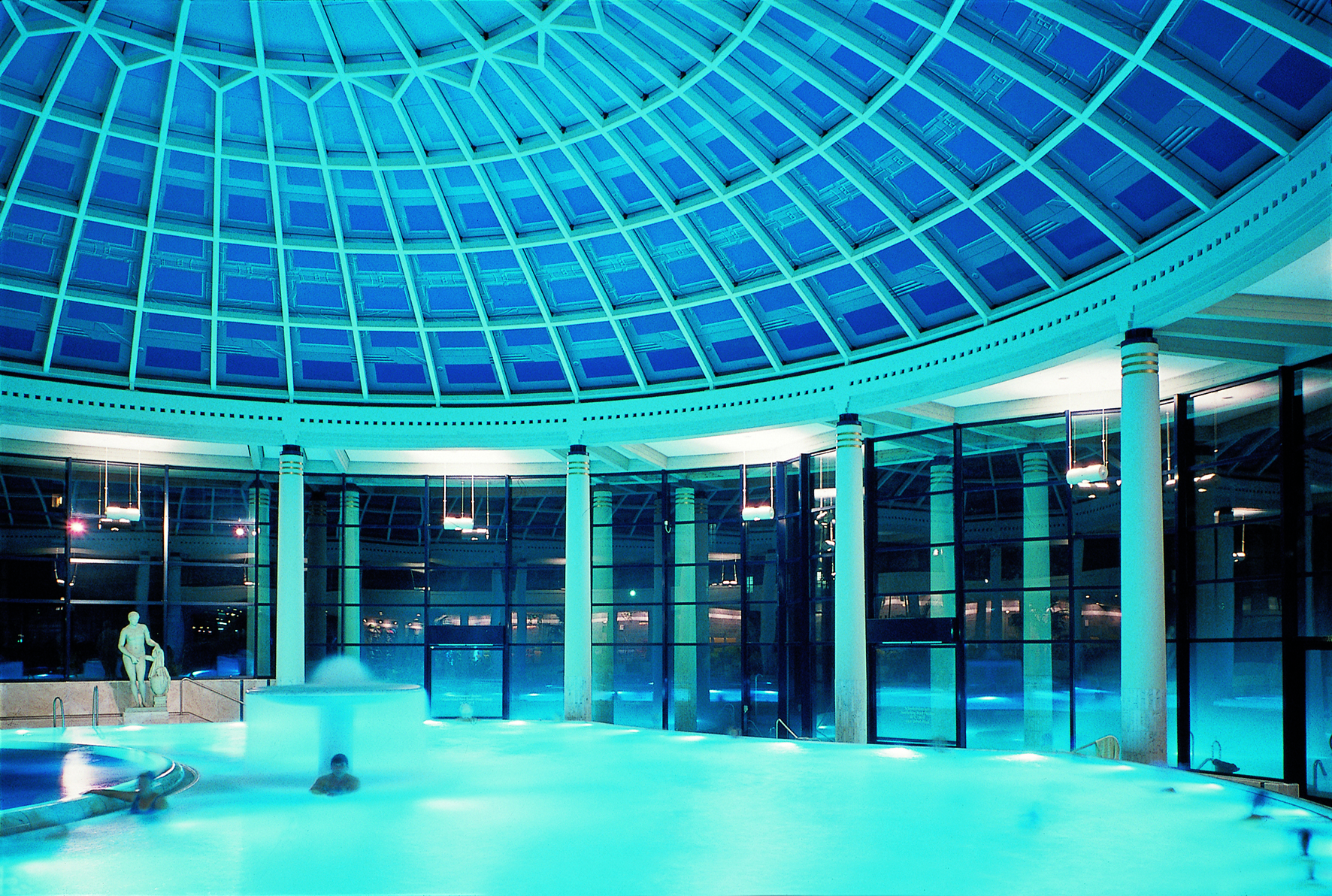 It's a great option for a wellness weekend
This old-world spa destination boasts 2,000-year-old Roman bath ruins, 19th-century thermal springs. In 2021, UNESCO named it a World Heritage Site as part of the Great Spa Towns of Europe and, fun fact, Baden actually means 'to bathe'. Where to slip on a robe? The pastel-hued Villa Stéphanie puts emphasis on water relaxation sessions and treatments such as facials, cupping and acupuncture.
The Caracalla Spa, meanwhile, is a 43,000 sq-ft contemporary spa built in 1985 on Roman ruins with indoor-outdoor pools, a rock grotto, aromatic steam bath, salt inhalation room and saunas. Friedrichsbad, an opulent Renaissance-style bathhouse (with a strict no-clothes policy) has been open since 1877 with 17 relaxation stations including arctic plunge pools and 34-degree bubble bath.
There's plenty to sink your teeth into
Baden-Baden is full of culinary surprises. It's home to two Michelin-starred restaurants: Le Jardin de France and Maltes hidden kitchen, and the Michelin guide recommends others such as local favourite Nigrum and the new hit Weinstube zum Engel.
For traditional and hearty Baden dishes — steak tartare, Flammkuechen (an Alsatian version of pizza) and braised pigs' cheeks, for example — book a table at Weinstube Baldreit, a wine-cellar-cum-eatery. Baden-Baden is one of the most important regions in Germany when it comes to Riesling and there's plenty of other regional wines to taste here.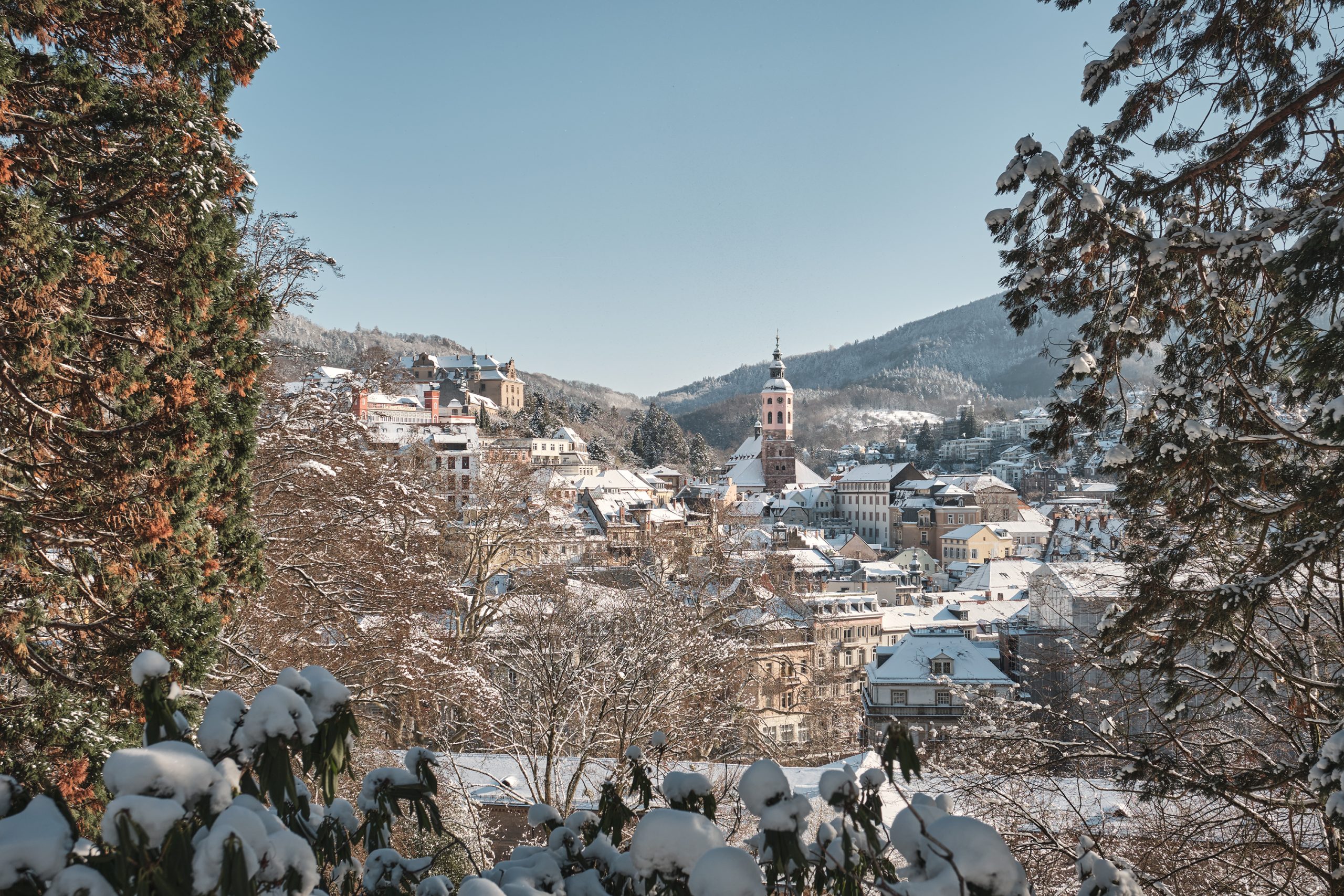 The music and arts offering is next-level
For a town that thrives on a centuries-old and lively cultural scene, it has everything you'd expect: opera, cabaret and live jazz, plus, art galleries, museums and historical landmarks.
The Festival Hall (Festspielhaus) is the grand-dame music venue (and Germany's largest opera house with a 2,500-seat capacity) and sits on the track of the former railway station.
The Kurhaus hosts events all year, from classical recitals to Argentine tango performances. Theatre Baden-Baden and Museum Frieder Burda are well worth a visit. And remember the surrounding Black Forest once inspired the Brothers Grimm to write their most atmospheric fairytales.
The international horse race is a must
Inject some race fever into your break with a day at the international racecourse in Iffezheim, a beautiful spot just 11km outside of Baden-Baden. If your visit coincides with a race, dress up for the occasion like the regular punters and enjoy some nail-biting suspense trackside, followed by high-end cuisine and champagne in the grandstand box. The race calendar runs from spring to October, but for the first time ever, a new special winter event will take place on December 3, so if you happen to be in town, don't miss the chance to experience a bit of high-society glamour during your stay.
Discover more about what to see and do in Baden-Baden at baden-baden.com or contact info@baden-baden.com.