It's no secret Brits love Tuscany, but there's much more to explore beyond the typical tourist hotspots. Living360 writer Annie Lewis went searching in the Serchio Valley
From my balcony, the jagged outline of the hills in the distance looks like a man lying down. I can make out his nose, chin and feet against a tangerine-hued sky. Local legend has it that this solitary chap was once a young shepherd who sacrificed himself to God as a last resort to mend his broken heart, giving this section of the Apuan Alps the name of L'Uomo Morto, translating as 'the dead man'. It's ironic, considering he seems to act like the gatekeeper, watching over this thriving area of Tuscan countryside, which is so incredibly full of life.
While Tuscany has been drawing tourists for decades, it's often Florence and Pisa that dominate the spotlight. That's why I've travelled to the Serchio Valley, roughly 30 miles from these famed cities, to escape the crowds and discover Tuscany in its truest form. It's here you'll find the small but enchanting town of Barga with its unique Scottish heritage, the plentiful plains of the Serchio and Garfagna Valley, and an old Tuscan mansion that's been rejuvenated and transformed into one of the finest resorts in the region.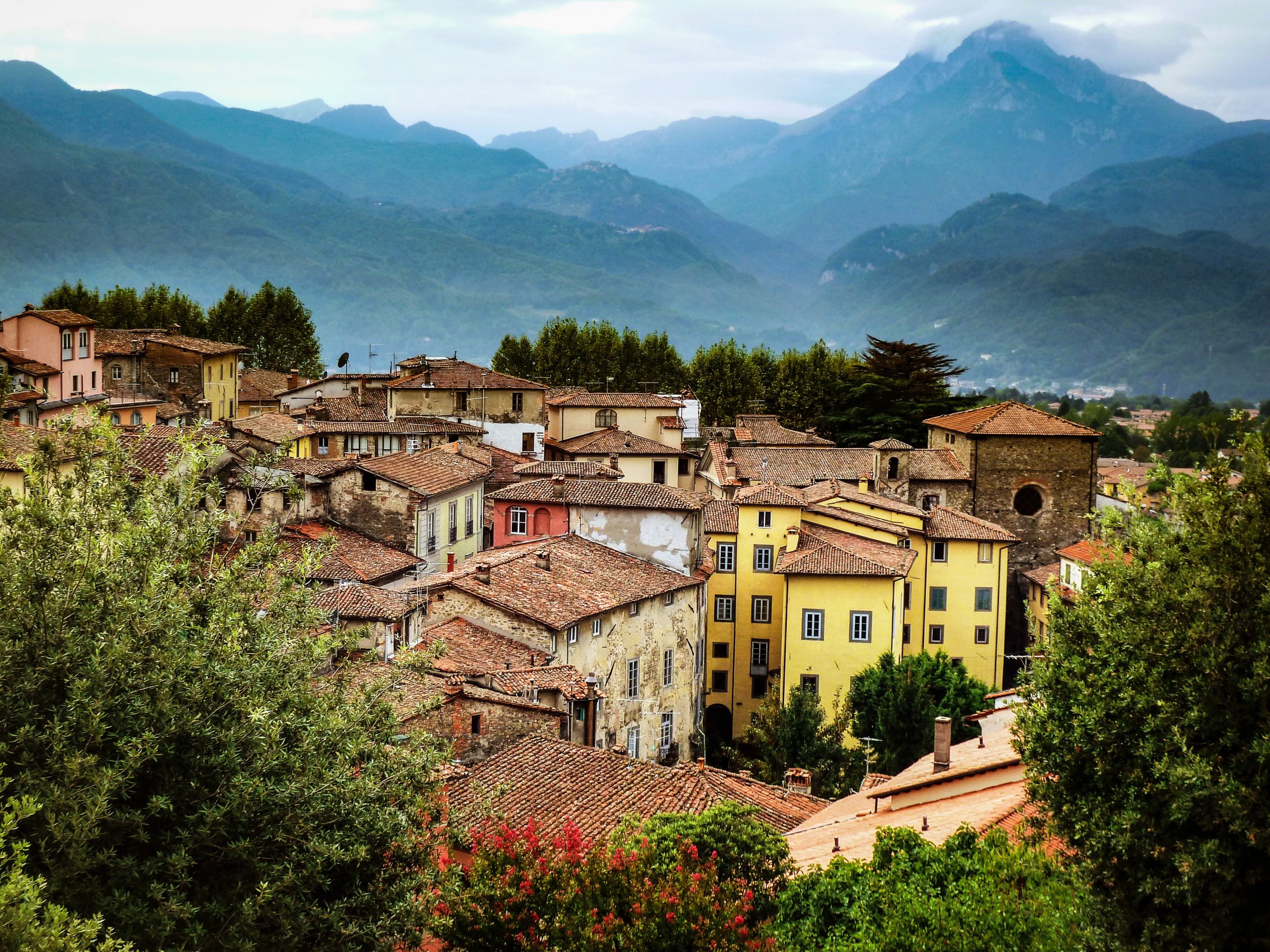 Tuscany with a Caledonian connection
The Serchio Valley lies in the north-west of the region, between the rocky Apuan Alps to the west and a chain of mountains called the Tuscan-Emilian Apennines to the east, and the plains either side of the 78-mile-long Serchio River are home to a cluster of small towns, most notably Lucca and Barga. Twinned with East Lothian, 40% of Barga's 10,000 inhabitants have relatives in Scotland and it's not uncommon to walk around Barga's walled city hearing locals switch seamlessly from speaking English with a strong Scottish accent to fluent Italian, all while tucking into a plateful of pomodoro pasta accompanied by a glass of Tuscan red. Barga also boasts a rich cultural history, thanks in no small part to poet and Italian literary icon Giovanni Pascoli, and it has many musical links, too, with Scottish singer Paolo Nutini, violinist Nicola Benedetti and painter John Bellamy all having ties to the town.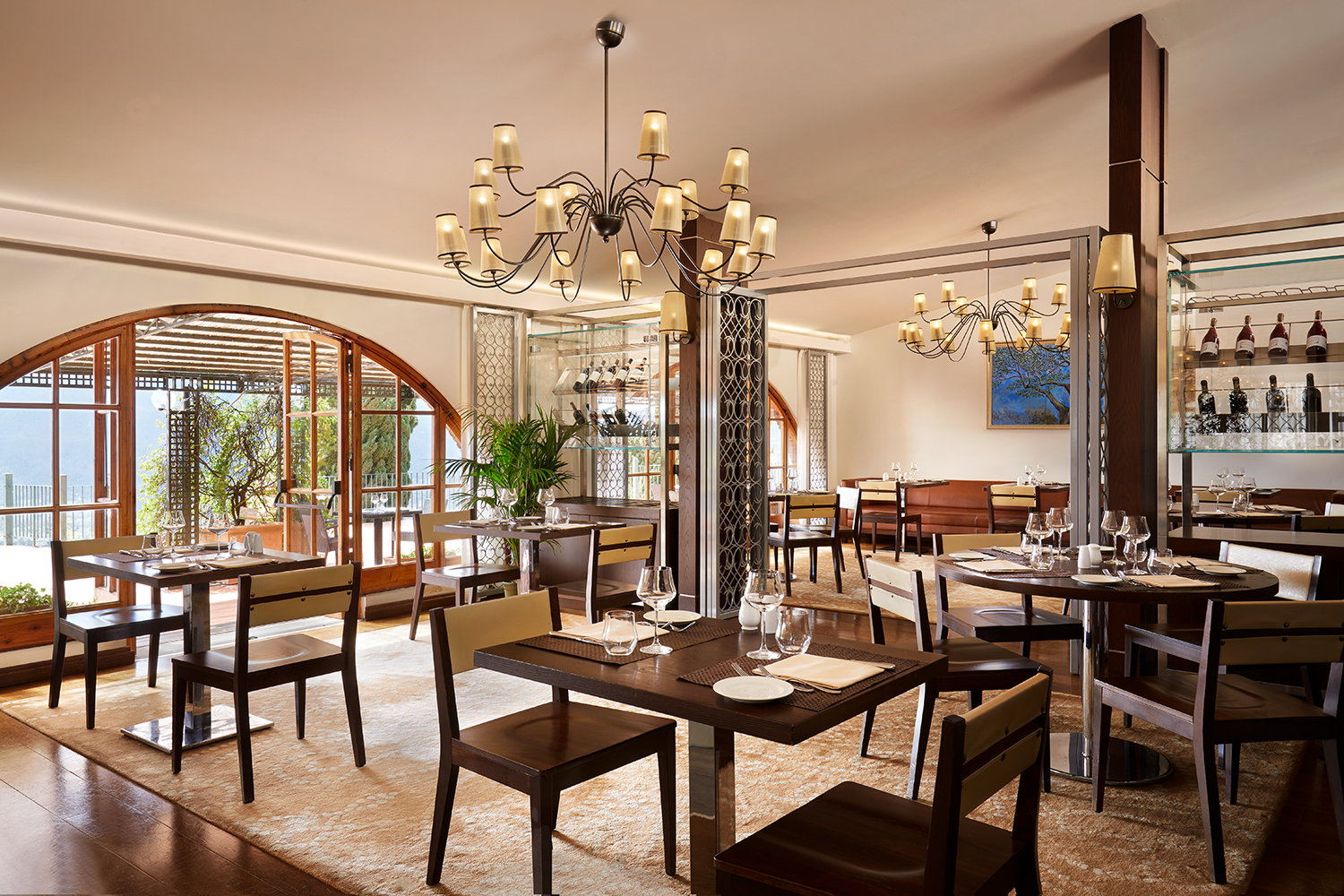 Height of luxury
Spotting A-list celebrities in Tuscany is common, with its resplendent countryside hotels, warm weather and out-of-the-way restaurants suited to their lavish lifestyles. The Renaissance Tuscany Il Ciocco Resort & Spa, just a 10-minute drive from Barga, is a fine example, having welcomed the likes of Robbie Williams and more recently Justin Bieber. It's no surprise these stars choose to stay at this hilltop estate, which oozes style and decadence.
The four-star property sits on the 1,700-acre Il Ciocco estate, looking towards L'Uomo Morto, which you can spot from your room's balcony. Once a private mansion, it has since been transformed into a luxury hotel, with 180 stylish rooms. As you enter the hotel from its shopping plaza — where you can pick up local delicacies like pastries and cured meats — you're immediately struck by the chandeliered ceilings and terracotta walls of the glamourous Italianate lobby, which leads out onto the La Veranda restaurant and Terrace, where you can begin your stay with a glass of Champagne or a caprese salad. Once checked-in, be sure to return to the pool deck, an idyllic suntrap for those wishing to get a Tuscan tan between swimming lengths of the pool.
After a few hours of lazing on the sunbeds, guests can enjoy an array of treatments in the spa, which is accessible via the hotel's Sky Walk, offering expansive views of the countryside. The spa is one of the hotel's main draws. Though small, its dedicated break-off rooms are each equipped to offer an array of treatments, including massages, facials, body wraps and paraffin hand treatments. Elsewhere in the hotel, you'll find Turkish bath suites, a sauna and showers that evoke 'emotions for the skin' through lights, massaging jets and sweet aromas. My 50-minute full-body massage whizzes by way too quickly, but I leave feeling rejuvenated and my skin is wonderfully soft.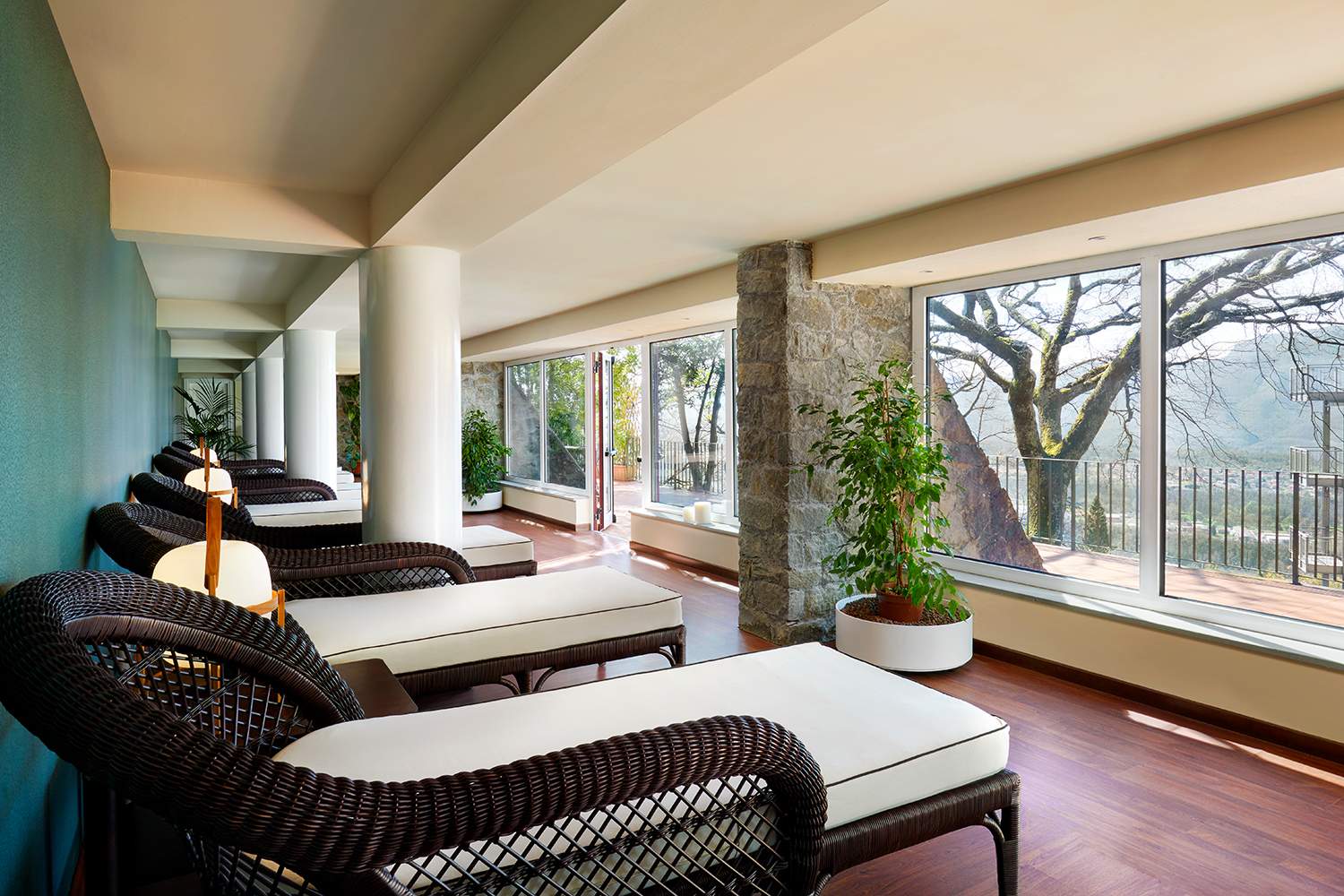 Indulge in Tuscan treats
Marriott has become renowned for its signature experiences, which are great ways to connect with the destination and its authentic practices which made it famous. One such experience is the resort's Le Salette Cooking Class Experiences enables guests to get back to basics with Italian gastronomy. Start your day with a trip to the local market to select fresh and authentic ingredients, from ripe buffalo tomatoes to sweet, multicoloured peppers, and then participate in a cooking class to prepare your own unique meal that you can enjoy with a glass of Tuscan red, such as Tua Rita's Redigaffi — one of the most in-demand wines in the region.
If you'd rather leave Italian delicacies to the professionals, book a table at the La Veranda restaurant. The menu offers a collection of authentic pasta dishes, including the spinach and ricotta ravioli and Tuscan sausage and truffle tagliatelle. Tuscany is famous for its rustic dishes, which often arrive at your table in the form of belt-busting stews, cured meat platters and gargantuan Florentine steaks (served rare, without exception). It's no surprise, then, that the most unforgettable meal of my stay is the restaurant's pan-fried pork fillet, wrapped in Tuscan bacon and pistachios with potato cream seasoned with soy.
Where to enjoy traditional Tuscan wine
The plains of Tuscany are filled with vineyards, and the region is famed for its dessert wine, Vin Santo. While you may envisage Italian vineyards to be sprawling, fruit-laden fields, many here can actually be found in the gardens of family homes, which make for rewarding days out. Take Podere Còncori — a family-run winery in the Garfagnana valley, just a 10-minute drive from the hotel.
Susanna De Prato runs the winery alongside her father, Gabriele, and leads most of the tours at Podere Còncori. She greets us with a smile before we walk down to the vineyard behind her family home. "This is where I grew up," she says, opening her arms wide to show the expanse of the hidden vineyard. As we stroll towards the vines, stopping to greet the family's donkey, Pietro, along the way (he's the winery's mascot, and even has his own Instagram account), Susanna's passion for wine becomes clear, as she talks of her family's extensive history of ethical, sustainable wine production. The wine here is purely organic and biodynamic, and the vineyard produces just 18,000 bottles each year, with three different variations of red, one label of white and one rosé. The production process is rustic but authentic, with the wine stored in barrels for a period of 12-18 months before being bottled and rotated by hand in accordance with the phases of the moon, as the family follows a traditional lunar cycle.
"As a child, I'd help my family crush the grapes with my feet and for weeks after, I'd have beautifully soft skin," explains Susanna. We're discussing the winery's latest business venture: a beauty line launched by Susanna and her younger brother, Giorgio. Comprising hand cream, body lotion and soap, the collection is made using the excess grape skins and juice, reducing waste while offering guests something a little different.
Into the woods
While you could easily spend days lazing by the pool or tasting plates of freshly made pasta at Renaissance Tuscany Il Ciocco Resort and Spa, don't forget Tuscany is home to some stunning countryside that's just begging to be explored. Hike through nearby Tuscan villages on a guided tour of the Cinque Borghi (five villages) trail, organised by the hotel, and discover the nature and history of the hills surrounding the Valle di Lima, just a 30-minute drive from the hotel.
Foraging expert and lead hiker Paolo Bencivenni is on hand to guide visitors through the hillsides, which are home to a collection of idyllic isolated villages. I join Paolo on one of his favourite hikes through a forest dotted with chestnut trees. He tells me how he quit his job as an Uber driver in Florence last year to enjoy a new life in the countryside, where he takes groups of hikers on various treks around the Valle di Lima. "I much prefer this way of life," he explains, as we reach the top of one of many peaks, pointing out a village in the distance that he now calls home. After this three-hour trek, we end in Pian di Fiume, a beautiful tavern where we enjoy hearty plates of buttered ravioli and melt-in-the-mouth ragu.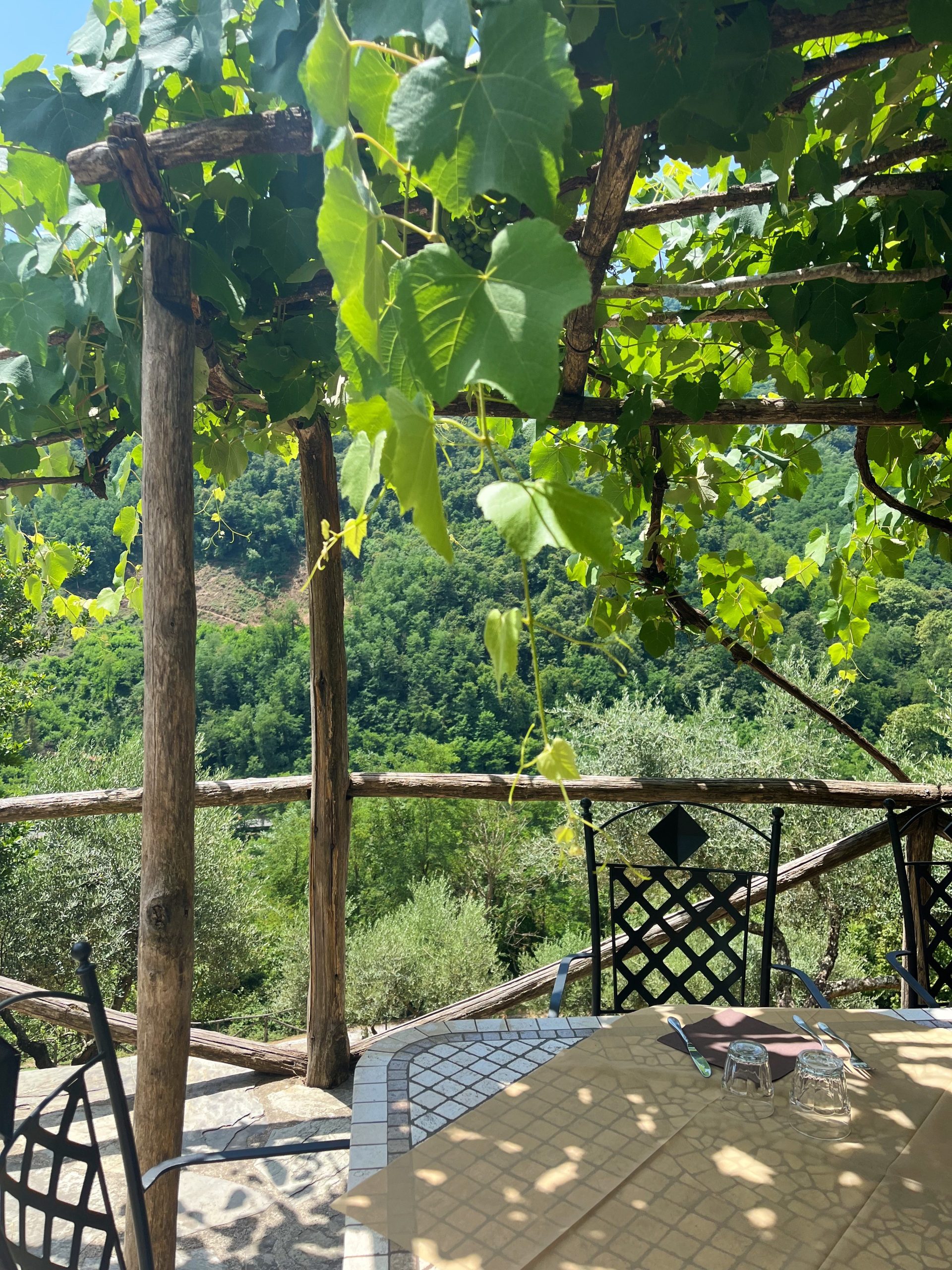 As my stay in Tuscany comes to an end, I've come away with far more than I bargained for. There's a famous Italian saying, 'dolce far niente', which translates as 'the sweetness of doing nothing'. After my stay here, it's a sentiment I'll be taking home with me.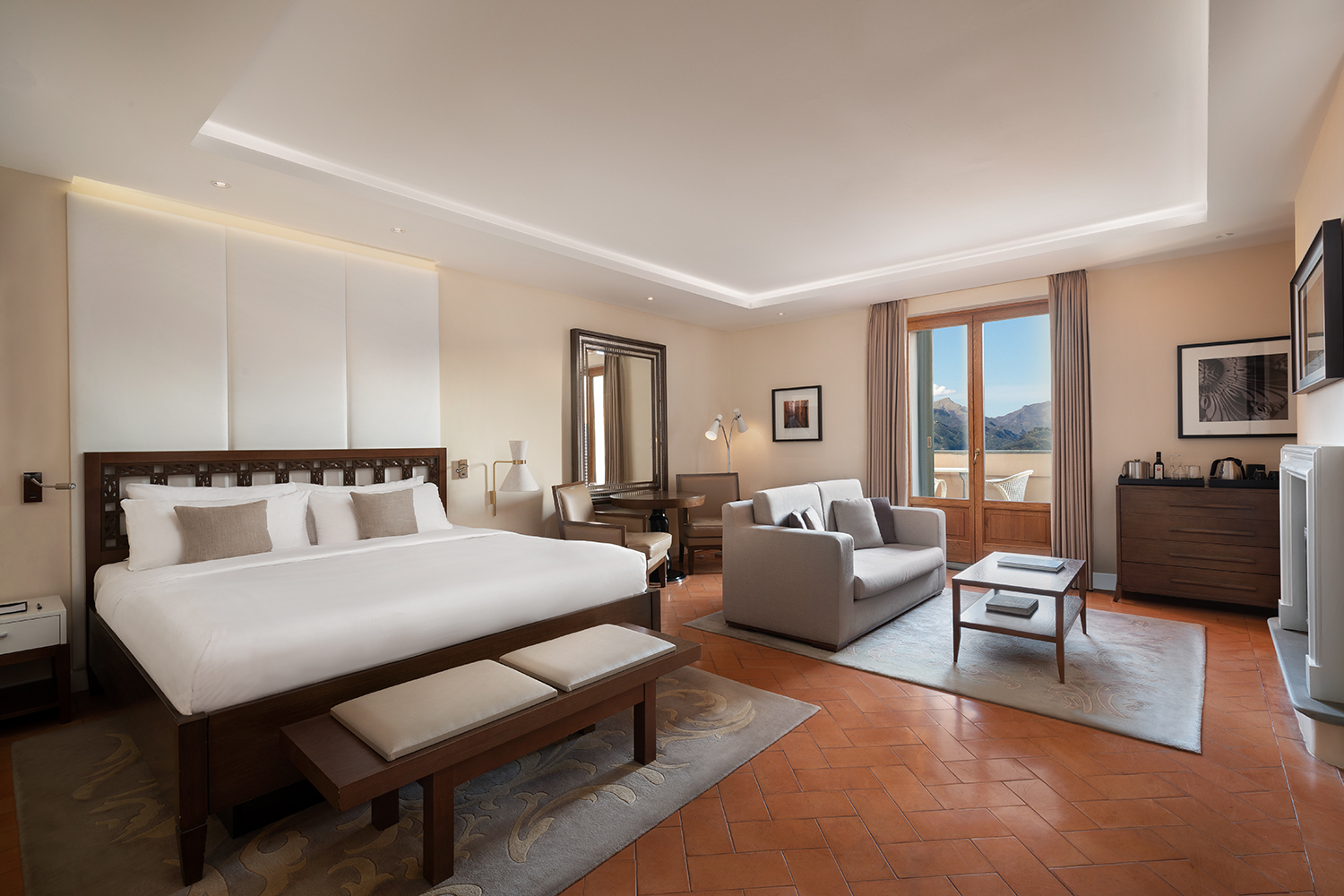 The Renaissance Tuscany Il Ciocco Resort and Spa is an hour away from Pisa Airport and three hours from Florence Airport by car. The four-star hotel requires no minimum stay, with rooms starting from €200 (£173) per night. City tax is €2 (£1.76) per person and the resort fee is €15 (£13) per person per day.
How to get to Barga
Vueling offers direct flights from Gatwick to Florence, with returns starting from £52.99. The airline has 27 direct routes from the UK covering 18 destinations and three countries — Spain, France and Italy.