Whether you've got a child interested in music, photography or social media stardom, these five gift ideas will allow them to hone their skills and develop their creativity for years to come.
Teenagers can be tough to buy for. Instead of looking for something trendy (which they're unlikely to treasure for very long) why not encourage their creative side instead? From an electric drum kit, DJ controllers and at-home studio recording equipment to cameras, drones and photography equipment, these gift ideas for teenagers will help them develop creative skills and hopefully get them off their phones for a bit.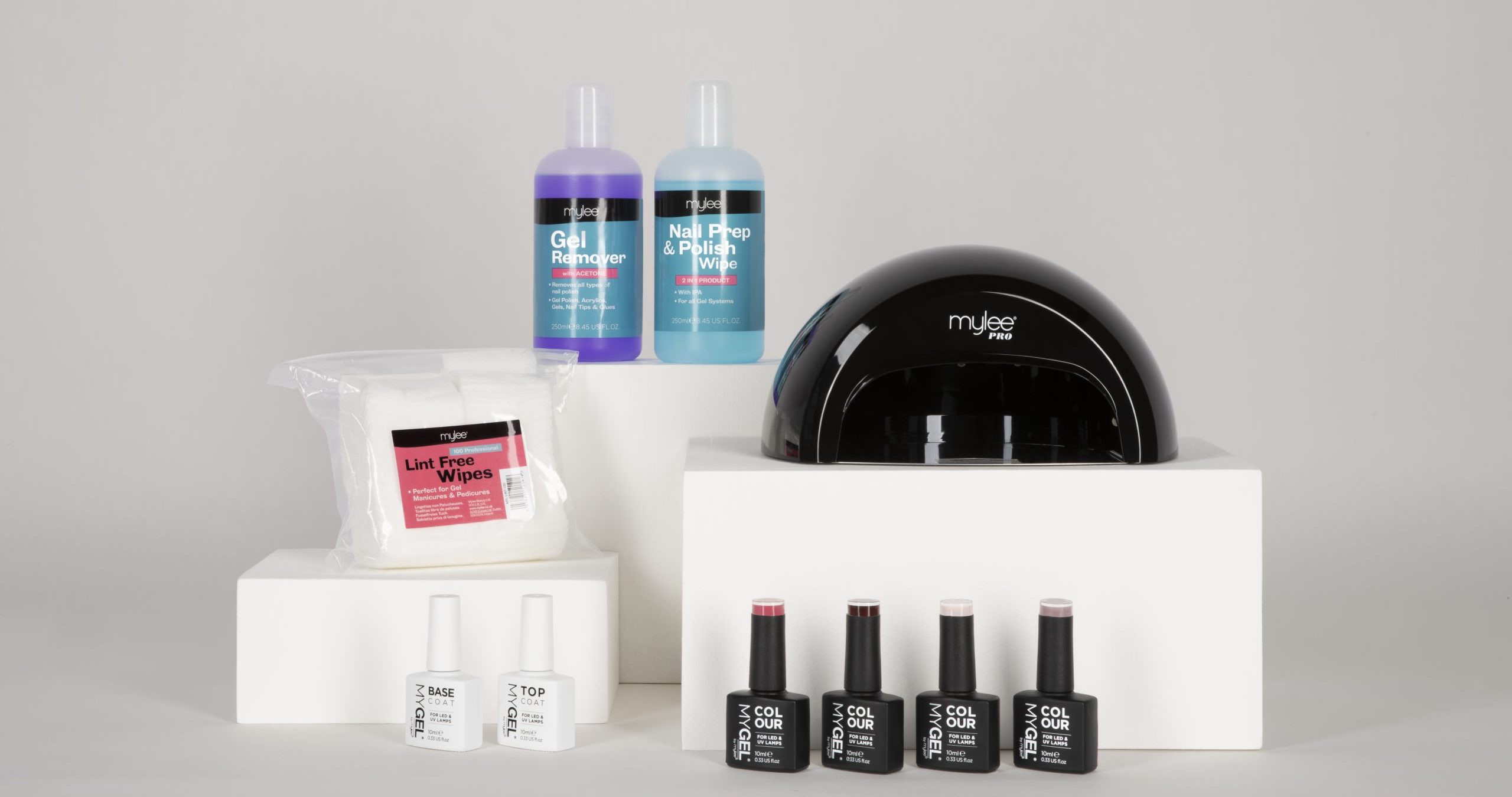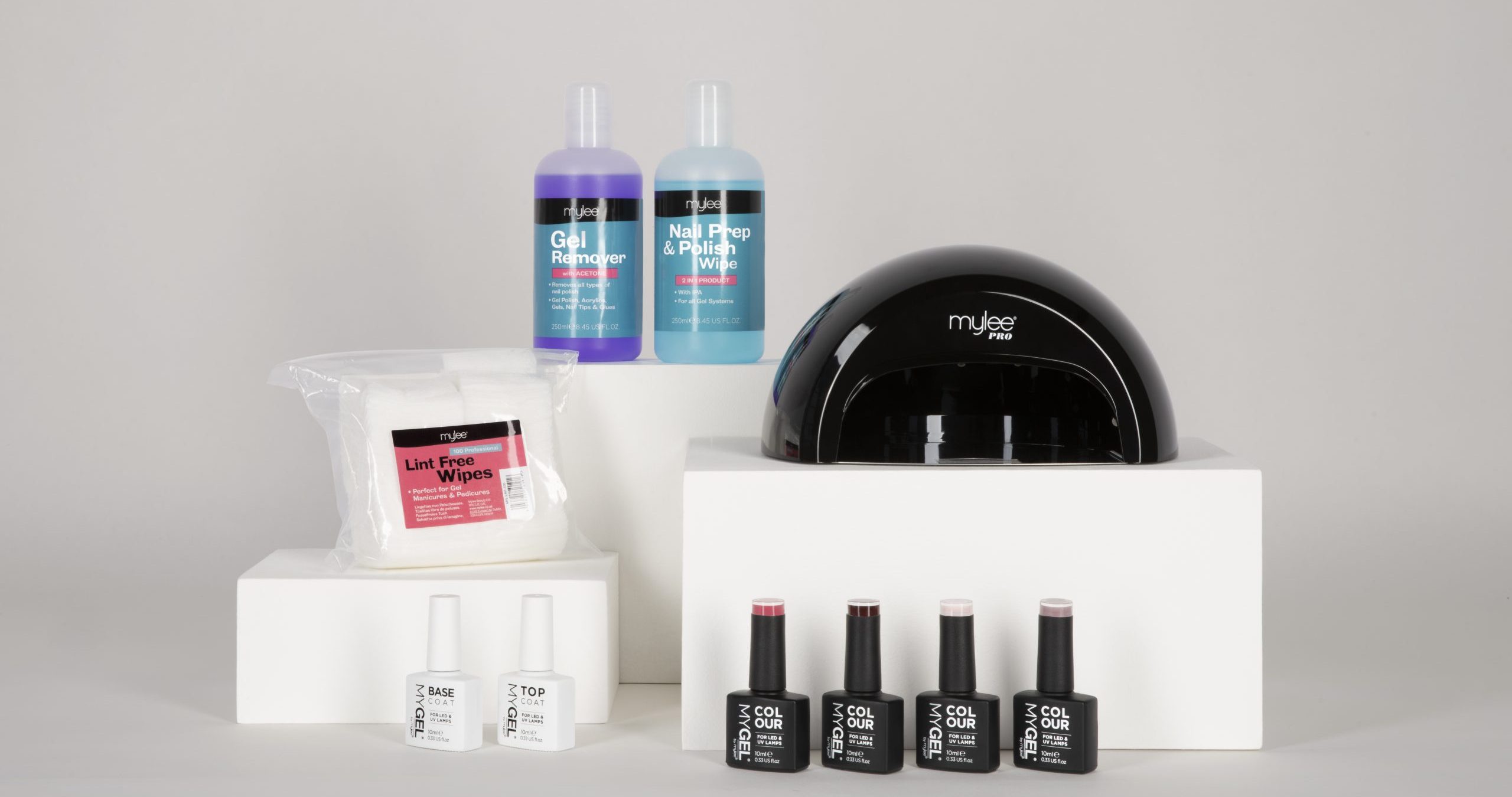 Gel nails kit
Nail art is a fairly new profession, but some have found fame through doing the nails of celebrities — amassing millions of followers on social media in the process. Take Jenny Bui, for example, who has more than one million Instagram followers and does rapper Cardi B's nails. The Mylee Gel Polish Kit (£90) provides all the equipment needed for a professional gel manicure that will stay for up to 14 days.
Smart DJ controller
The Pioneer DJ DDJ-200 Smart DJ Controller (£139) is a nifty bit of gear that connects to a computer or phone, while an accompanying WeDJ app gives tutorials to help them learn the basics of DJing (including DJ terminology). They'll soon be transitioning between tracks on the with split output, allowing them to hear what's coming through headphones while the speaker plays the current mix.
Beginner drone
A lightweight and easy-to-use drone camera, the Holy Stone drone camera (£69.99) is perfect for beginners and budding videographers. As well as a 99-metre maximum flight range, it has a 118-degree 4K camera with first-person view (FPV) and an additional bottom-facing camera for combined capture. It can even connect to VR headsets, so you can feel like you're flying with FPV mode.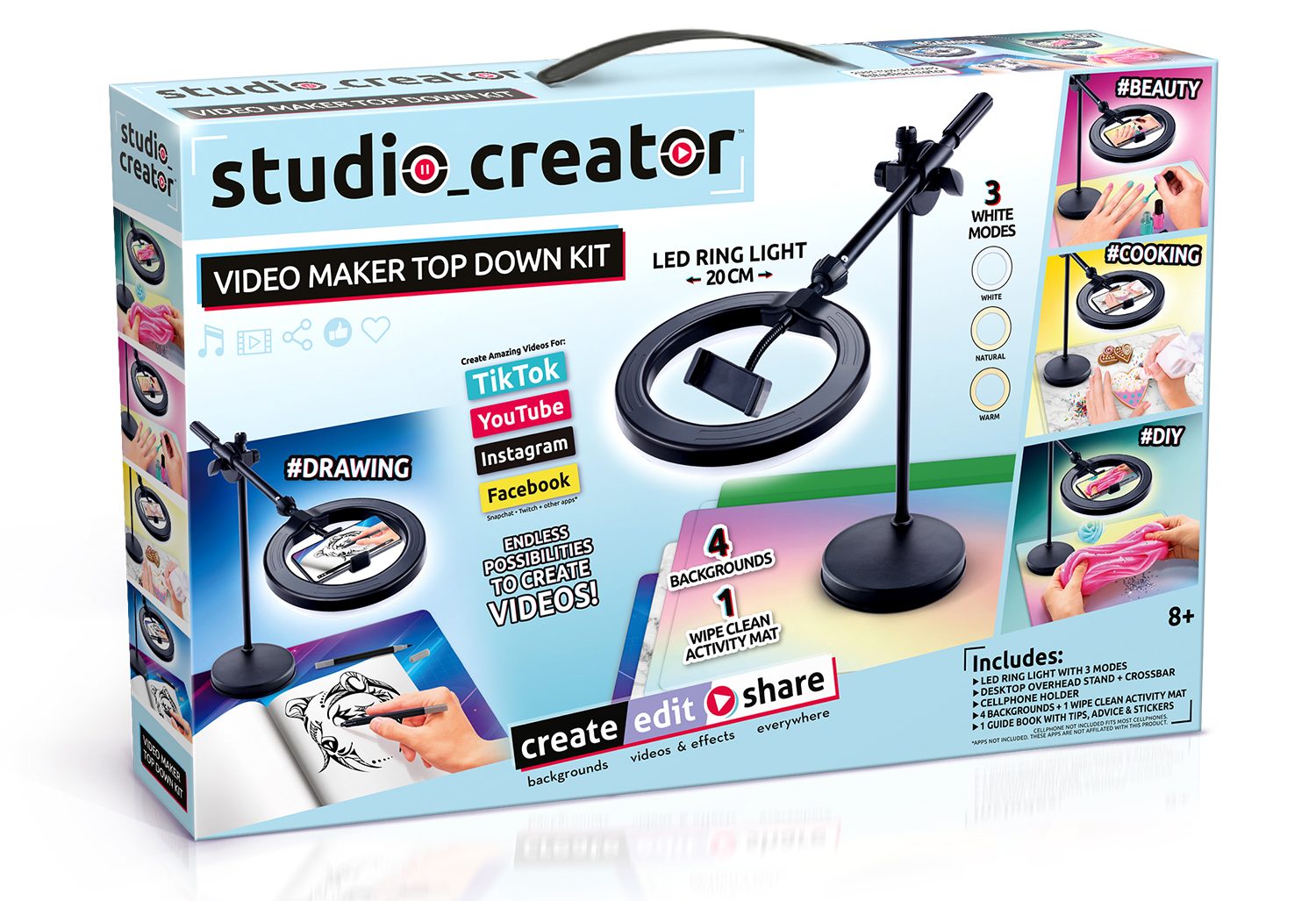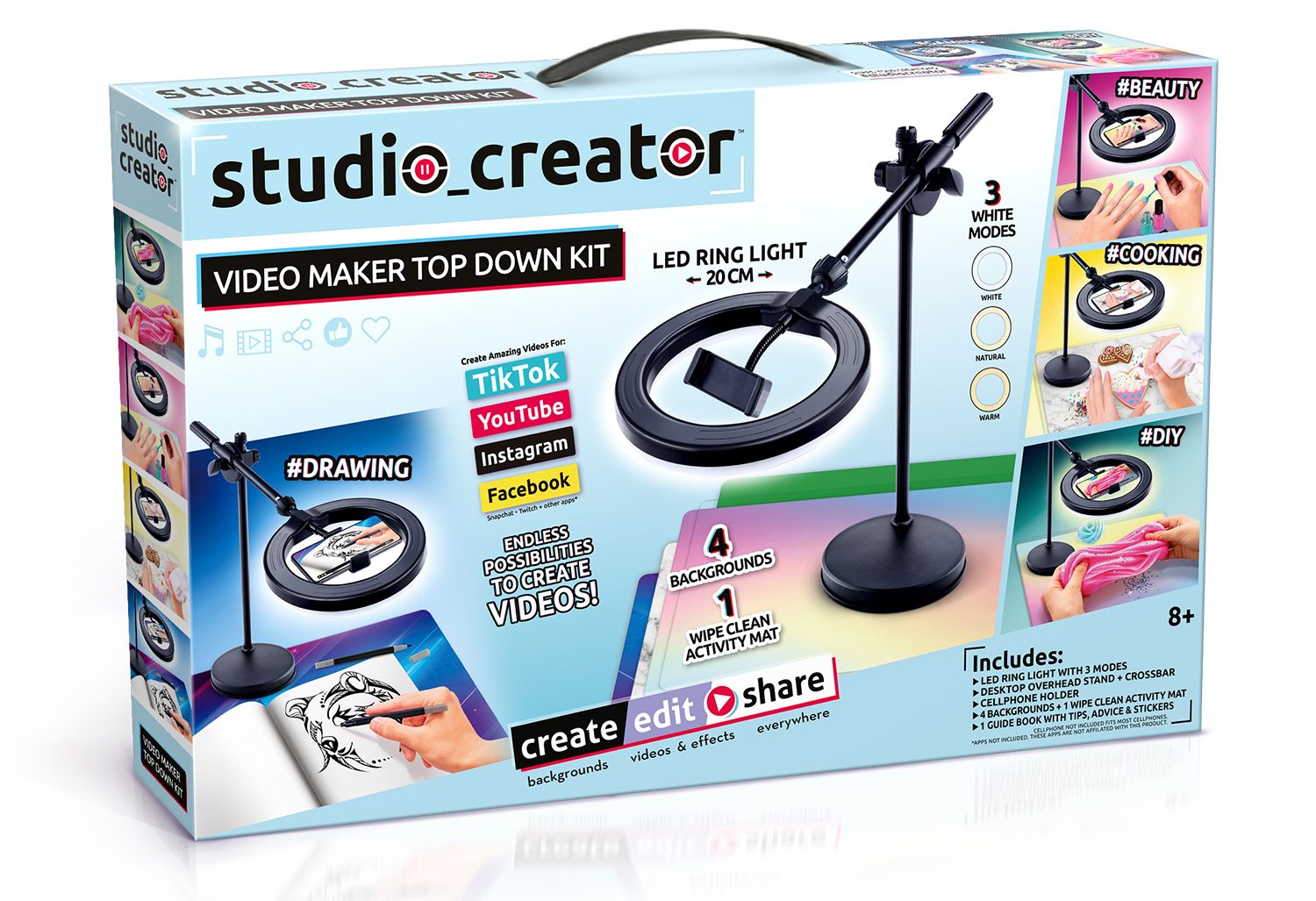 Studio-style tripod
If you've got a budding social media star on your hands, then a ring list is the ultimate must-have piece of equipment. The Studio Creator Video Top Down Kit (£28.99) lets kids film their face, a product or show how they create something with their hands, with the addition of studio lighting.
Instax mini film camera
Perfect for those keen to dabble in film photography, the Instax mini 11 (£69.99) uses mini film to instantly print credit-card sized photos. It also has a second lens on the back for selfies, along with a mirror so you can see what you're taking (as it doesn't have a digital screen). With automatic exposure the camera will instantly balance the brightness of your environment, automatically adjusting the shutter speed.
Studio recording bundle
This entry-level 'recording studio in a box' is the perfect bit of kit for anyone looking to try their hand at home recording, whether it's singing, podcasting, streaming or YouTubing. The Scarlett Solo Studio Bundle is perfect for recording one mic for vocals or guitar (£209.99), whereas the Scarlett 2i2 Studio Bundle is designed for two mic inputs to record simultaneously — for vocals and guitar, for example, or recording with another person (£259.99). Both come with Scarlett interface, microphone, headphones and XLR and USB cables, with no power additional supply needed. They also include a package of free software tools — so you can start recording straight away.
Tabletop electric drum set
If the thought of giving your child a drum kit and listening to them bang away at it is daunting, then electric is definitely the way to go as it means they can plug in headphones. The Alesis CompactKit 4 (£59.99) has four velocity-sensitive electric drum pad to capture every tough, and built in speakers if for when they want to make some noise. It's perfect for beginners with many different features and sound options, as well as a built in drum coach feature showing notes on the LCD screen and instructing, for an intuitive learning experience.