How often should we use them? What styles need them the most? And can you make your own at home? We spoke to a hair-care expert to get the lowdown.
While many of us are still glowing after a fun, carefree summer, there's a good chance all that sunbathing and swimming has left you with weakened, dry hair and broken strands. With autumn upon us, moisturising your hair is key to restoring it to its former hydrated glory.
So, what's the best way to do it? Simple hair conditioners are a good place to start, but if you want to deeply nourish your strands and give them new life, hair masks are the way to go. Apply these deep conditioning treatments to your hair — leaving them on for a minimum of 10 minutes depending on the mask and your texture — and let them work their magic.
We spoke to hairstylist and trichologist Henry De La Paz to find out what kind of mask works best for different types of hair and how to choose one that's right for you.
How often should we apply a hair mask?
While once a week is a good rule of thumb, how often you choose to apply a hair mask and what type of mask works best for you is also dependent on your hair type and on whether there's a particular hair problem you're looking to address.
For example, those with curly hair should apply a mask once a week to support their unique texture. For thick hair, you can apply a hydrating mask up to three times a week.
If you have thin hair, apply a mask either once a week or every other week to avoid overloading your fragile strands, and opt for protein masks, instead, which can help add structure and support fine, weakened hair, preventing split ends and breakage — this could, in turn, help you grow longer hair. Be wary of protein overuse, though. If you see signs of brittleness or shedding, stop using that specific mask and switch to another.
What type of mask should you go for if you have frizzy or super-dry hair?
Frizzy hair needs moisture to calm fly-aways, so a moisturising mask will do the trick. Apply once a week, or more often if you're still noticing stray strands.
If you have naturally dry hair or a dry scalp, or if your hair is damaged by heat styling, there's no such thing as too much moisture. Apply a moisturising mask three times a week, gradually ramping down to twice, then once a week as your hair structure improves. This will help nourish stressed-out strands and boost your scalp's natural oil production. Low-porosity hair is known for being moisture-resistant, but by applying a moisturising mask at least twice a week, you can turn your low-porosity strands around.
So, what should we look for when selecting a hair mask?
First and foremost, you need a mask that's made from natural ingredients. Many hair masks contain harsh chemicals that can damage strands when left overnight, leading to increased hair stress and breakage. Instead, seek out a hair mask formula that contains both hydration and protein to provide your strands with the highest level of protection.
Can you make hair masks at home?
Yes — my favourite at-home mask is made of egg whites and aloe vera. The best hair I've ever seen was on a woman in India who used only aloe vera. The plant has antifungal and hydration properties, while also containing protein, vitamins and minerals, which can make your hair stronger by supporting your hair follicles. It also controls greasy hair, as it has enzymes that break down the fats and strip your hair of any excess oil.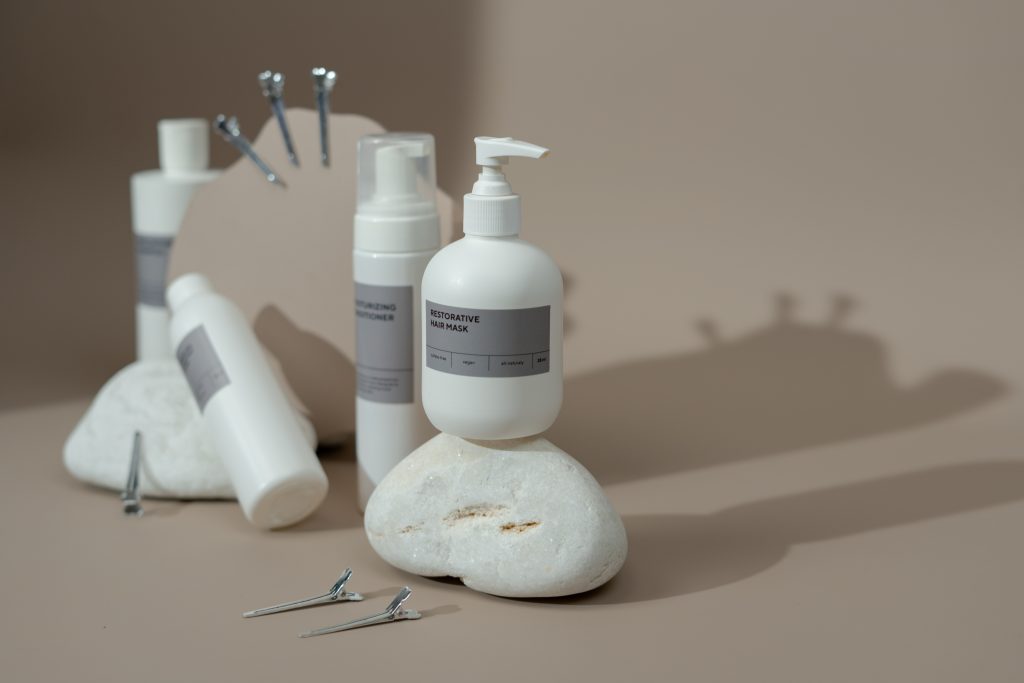 What would you recommend for a more professional, in-depth hair treatment?
My go-to at-salon hair treatment is Milbon's Signature Smooth No.4 Weekly Booster. [This is a three-step, deep-conditioning treatment that serves as a hydrating conditioner mask and it leaves hair silky-smooth.] You can also find other Milbon Smooth and Milbon Repair products on Amazon.
Masks aside, is there an absolute faux pas when it comes to healthy hair?
Never sleep with wet hair! When wet, hair is at its weakest, so sleeping with it like that can cause a lot of damage. Protect your strands by always keeping your pillow dry.