With a 225-year history, family-owned Boodles has cemented its place as one of Britain's leading jewellers. Here's how they did it
Since its conception in 1798, Boodles has always done things a little differently. No other fine jewellery brand hails from Liverpool, yet today, 225 years after the brand was born, it still calls the city home. Its heritage has always remained its top priority, and though the brand has grown in popularity throughout the years, it's still very much a family business.
"The Boodles story starts all the way back in 1798," says James Amos, Boodles' director. "The family didn't get involved until the 19th century, when they merged two businesses and operated as Boodles and Dunthorne in the late summer of 1945. When Anthony Wainwright returned to the business after fighting in the Second World War, the Liverpool he knew and loved was very different to the one he had left in 1939."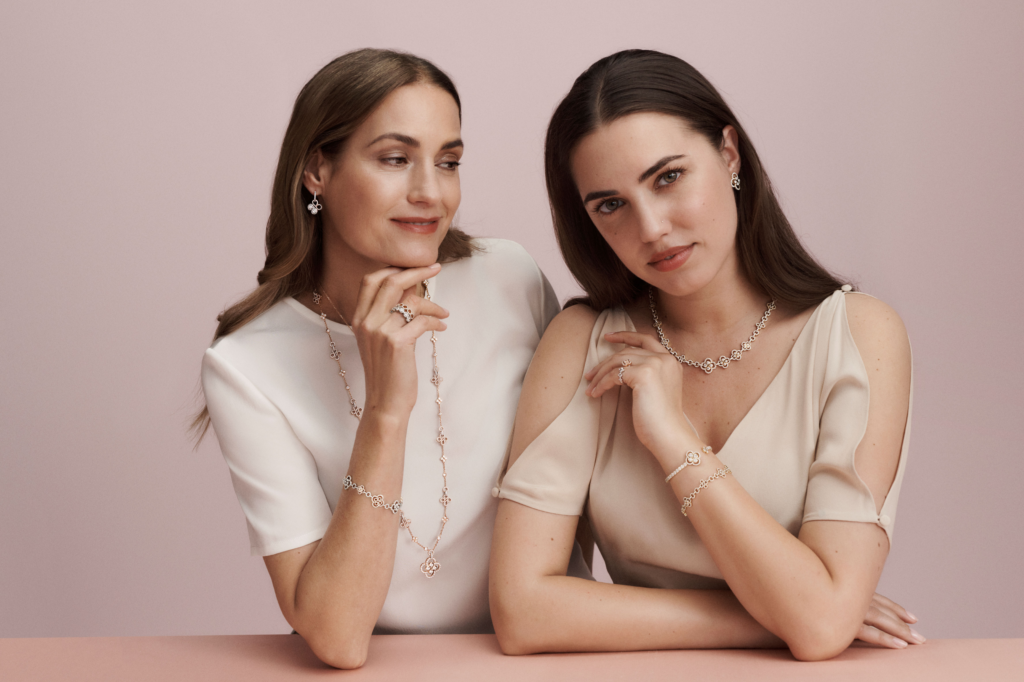 Spending money on jewellery in a time when people were trying to rebuild their lives wasn't a priority, and Anthony was called to a meeting with his accountant and bank manager, where they advised him to close the business completely. He thanked them for the advice, but decided to crack on anyway.
And the family is most grateful that he did. As a result of some astute brand awareness — Boodles was responsible for making trophies for the Grand National back in the 1950s — the company soon grew from a humble shop in Liverpool to owning a second store in Chester by 1965, and a third in Manchester 15 years later. Today, you'll find 10 stores across the UK, with more potentially in the pipeline.
"For the past seven years, we've been focused on telling our story," says James. "This year, we sent the chairman of the business on a trip around Europe to celebrate the 60th anniversary of his father's famous 16-day trip around the world. Our designer went with him for inspiration, and we've created some really beautiful and unique pieces, as well as a film to go alongside it. We've titled the collection 'A family journey: around Europe in ten days'. It comes out in June and we're very excited about it."
James believes it's Boodles's history that sets it apart from other jewellery brands. "We encourage our employees to build up proper relationships with our customers. All salespeople have as much budget as they want for entertaining, whether that's through lunch, an evening out or a trip to the ballet. We want our customers to feel important, because they are."
Clearly, the family's efforts are paying off — Boodles recently celebrated £100m in sales. "I was speaking to the manager of our Bond Street store at breakfast last week, and we both worked out that the amount of sales they hit in the last financial year was the same as the company took as a whole when he first joined the business 20 years ago.
Mid-interview, James declines a call from his cousin, Honour Wainwright, who's also an integral part of the business. I'm told the pair speak to each other at least 20 times a day. When asked what it was like working in such close proximity to his family, James answers: "Most of us have grown up together, and we're lucky that we all get on well. We spend a lot of time together — we holiday with each other every year, and spend Christmas together, too. We're rather a traditional family, and we have traditional values, but we always have fun. Especially in our board meetings!" boodles.com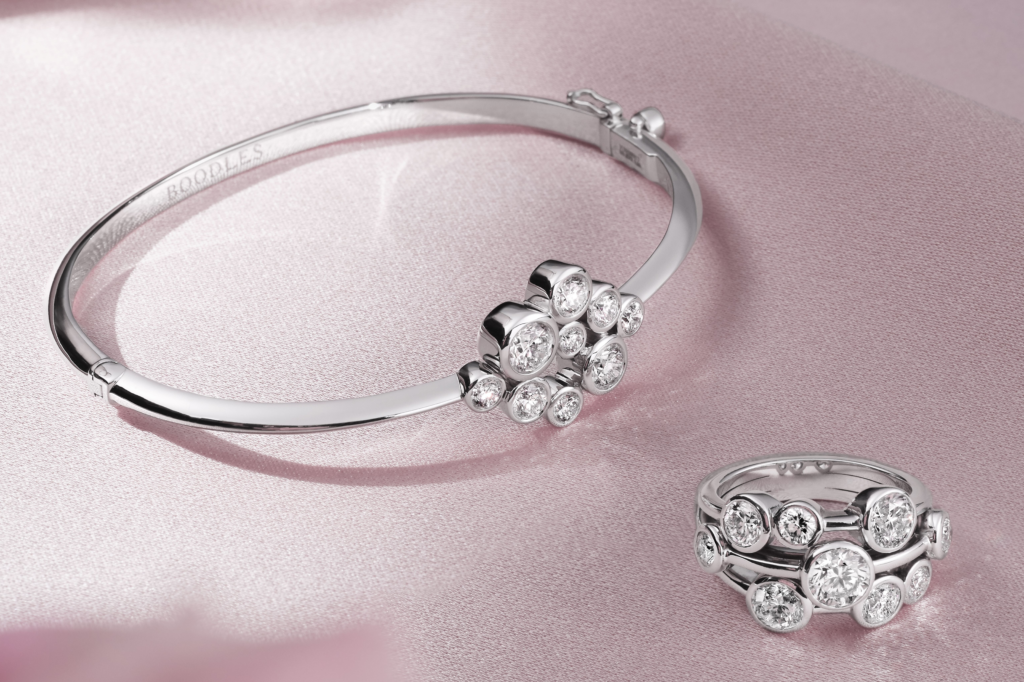 Words by Layla Turner