Are you looking to cut back on festive spending? Food writer Fliss Freeborn looks at how you can cook a crowd-pleasing Christmas dinner for less, without sacrificing any of the good stuff
Although Christmas dinner is usually thought of as a lavish affair, my advice for doing it on a budget is to reframe it more simply: it's Sunday roast with extra bling. The most expensive part is always the meat, and this year you'll probably need to mortgage your house to afford an organic Kelly Bronze turkey or a forerib of beef. However, there are plenty of better value options to go at, and once you've got your focal point sorted, the rest of the meal can be surprisingly economical.
Choose your centrepiece
Personally, I've never bothered with a turkey centrepiece, opting every time to roast a couple of large, good-quality chickens instead. And not only will ditching the bigger bird slash your food bill, you'll also enjoy a more relaxed schedule — even two or three chickens will cook in under half the time it takes to desiccate a turkey. The real argument for chicken, though, is that it produces a larger quantity of pan juices, meaning more luscious gravy. However, if chicken is too pedestrian, then try doing an economical joint of roasted pork shoulder, studded with cloves and complete with plenty of crispy crackling.
The most significant way to cut costs on your centrepiece, though, is to go veggie. Stuffed baby pumpkins with mushrooms, stilton and sage, or a butternut squash wellington made with bought puff pastry and umami-rich duxelles, are two fabulous festive mains. Nut roasts get a bad rap, but homemade ones, bulked out with lentils and onions alongside hazelnuts and chestnuts, are equally delicious. Add to these a rich, red onion gravy, made with plant-based Oxo cubes and a splash of red wine.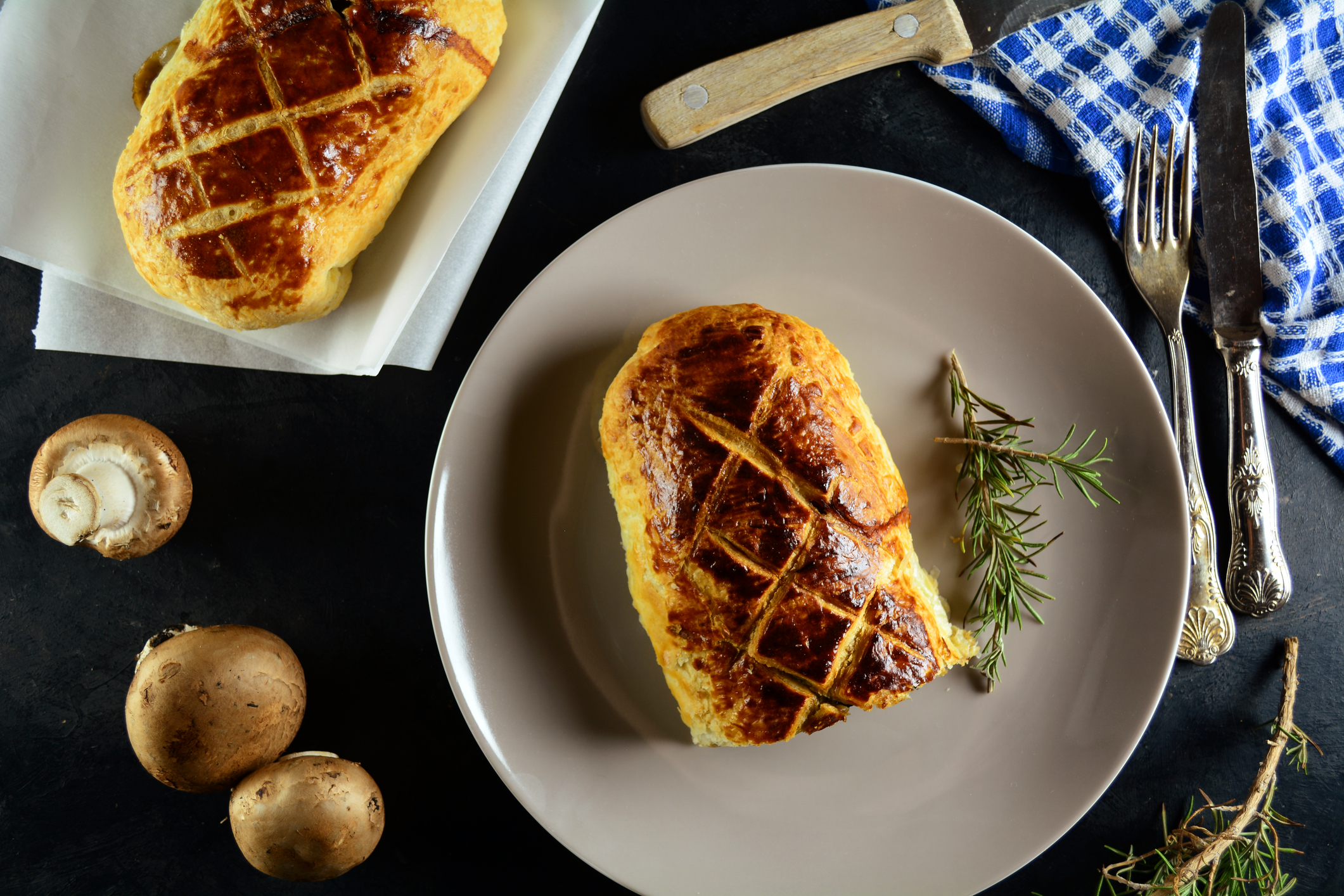 On the side
The next trick is to make an abundance of veg and potatoes, seeing as they're by far the cheapest elements of the meal. If your guests heap their plates with crunchy roasties, orange and thyme glazed carrots, honey and mustard roasted parsnips, plus soy-sauce stir-fried sprouts, you can definitely get away with serving less meat. A quick tip for roasties is that beef dripping is less than half the price of goose fat and almost as good, so try swapping one for the other.
And now for festive bling. For stuffing, smush the meat from a pack of sausages into one of those 20p paxo-style mixes, alongside a glug of red wine and a chopped onion. It's also cheaper to make your own pigs in blankets: twist sausages in half and cut at the join with a pair of scissors, then wrap these mini sausages in streaky bacon before roasting alongside everything else.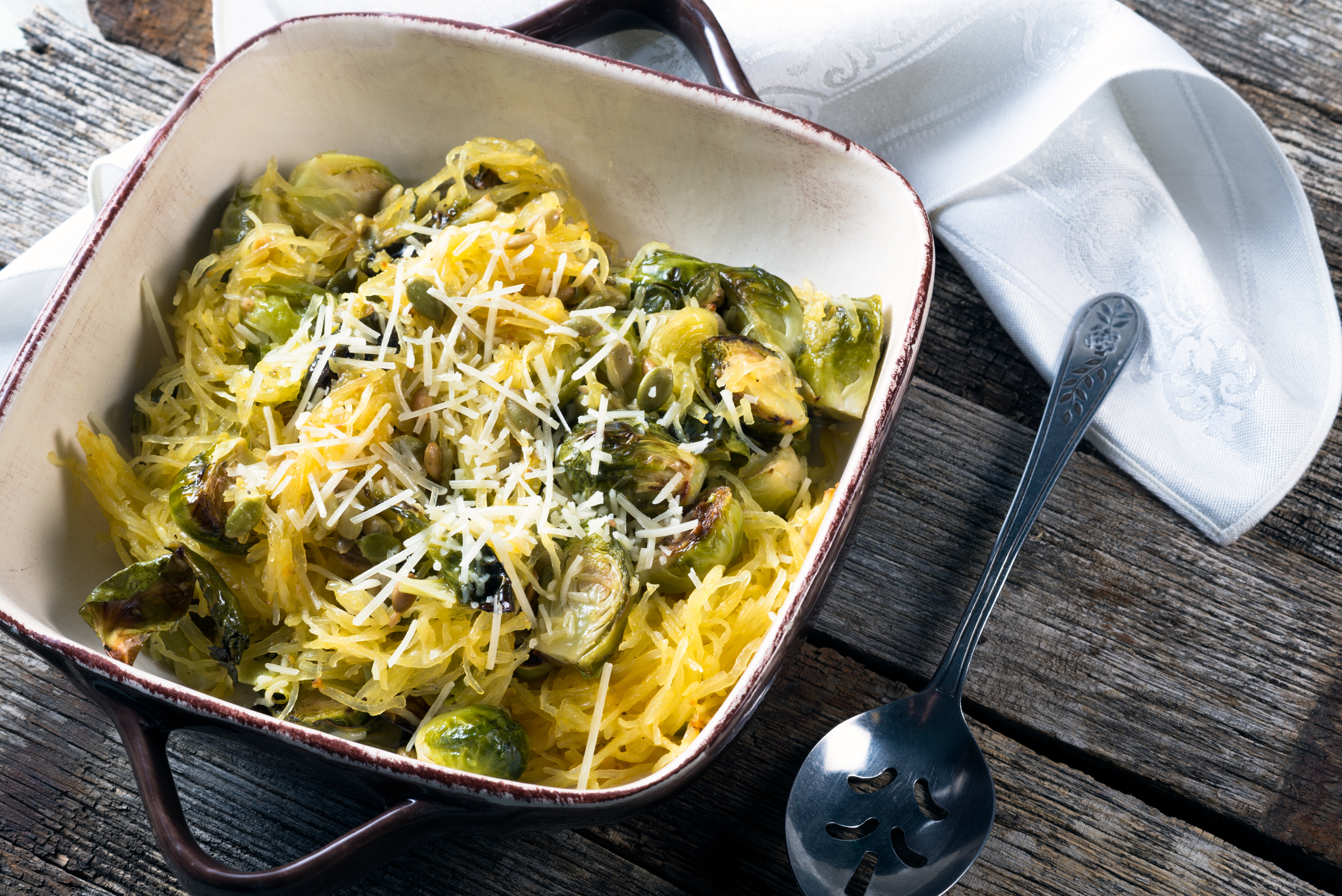 Sugar and spice
If you're after a festive dessert on a dime, try stirring half a jar of mincemeat into a softened tub of vanilla ice-cream and refreeze; serve in slices with crushed gingernut biscuits sprinkled on top. Another inexpensive plant-based idea is to smother a sheet of puff pastry in marmalade and then wrap up a bar of dark chocolate with it, pinching the ends so it resembles a Christmas cracker before baking at 200c until golden.
Fliss Freeborn is the author of food blog Student Cuisine for the Gloomy Teen.