Is there a way to make non-dairy desserts as indulgent as those overflowing with lactose? We find out.
From tri­fles to chocolate yule logs, traditional festive desserts usually involve an overly exuberant combination of cream, butter or custard and often ice cream on top (followed by a cheeseboard if you're trying hard enough). But for a growing number of people, overloading on lactose can cause gastric discomfort, ruining that after-dinner game of charades for everyone involved. Luckily, there's now more choice than ever when it comes to making Christmas desserts dairy-free — enough to banish sad bowls of lemon sorbet and ensure everyone gets a slice of festive extravagance.
Your first option when catering for lactose-avoiders is to simply substitute ingredients using the vast selection of free-from options at the supermarket. In theory, by using lactose-free cream and milk, you could make a whole trifle from scratch and it would be indistinguishable from its conventional counterpart. But this sort of route is often significantly more expensive, and yes, fine, technically still dairy-based. So, for argument's sake, let's ignore anything that's been near a cow altogether.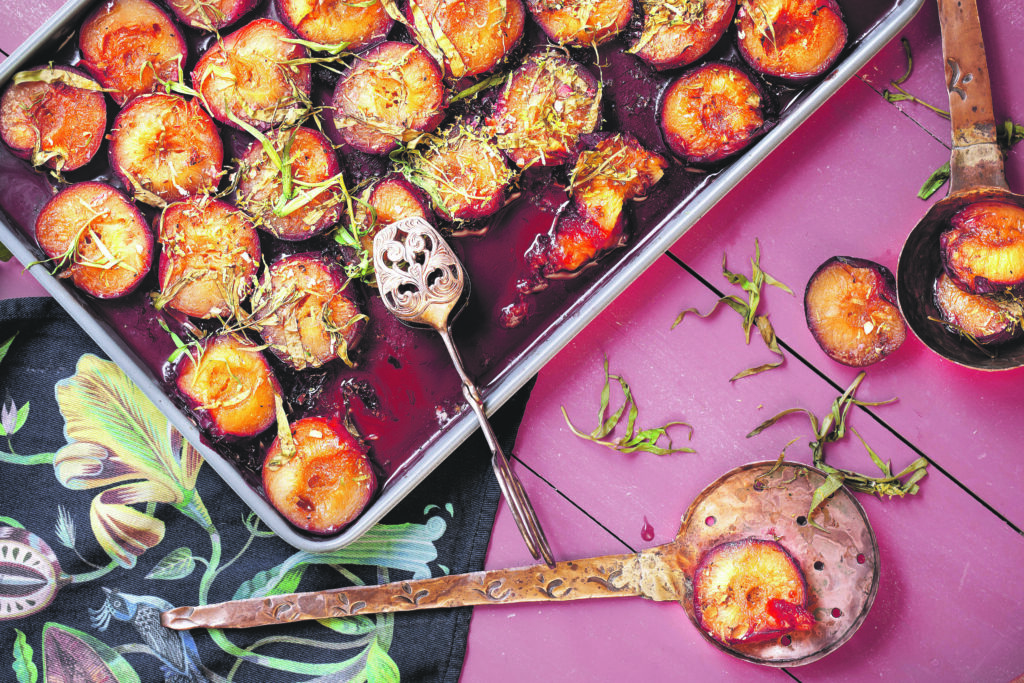 So what are the sweet alternatives?
If you're staying traditional, you can make or buy a Christmas pudding that uses suet rather than butter. Unlike in a sponge cake, the fat in the pudding isn't make-or-break in terms of its flavour, plus you're setting fire to it anyway, so people probably won't notice. Serve your pud with any number of delicious plant-based toppings; Alpro's vanilla custard is a personal favourite but if you've less of a sweet tooth, Oatly's take on crème fraiche will cut through the richness of the pudding nicely. Any custard should be served warm, of course, and you could even stir through a tablespoon or two of brandy as a nod to the pudding's more traditional, buttery accompaniment.
Other quick‑fire dairy-free ideas include baked plums in mulled wine and honey (halve the plums, arrange in a baking dish, cover in mulled wine and runny honey and bake at 180C for 30 minutes), or a mincemeat strudel, made by enclosing mincemeat in a sheet of bought puff pastry, then baking at 200C for around 20 minutes. Of course, all these options are elevated by some dairy-free vanilla ice cream, and Swedish Glace's soy-based soft-serve is an outstanding choice here.
How to make a dairy-free chocolate mousse
Still, all the above pale in comparison to the emperor of dairy-free desserts: the French-style chocolate mousse. With six whole eggs, this mousse doesn't even need to look at double cream for opulent inspiration. The recipe below is laced with orange zest and Cointreau, making this the dessert equivalent of a Terry's Chocolate Orange — perfect for eating while luxuriating on a worn leather sofa.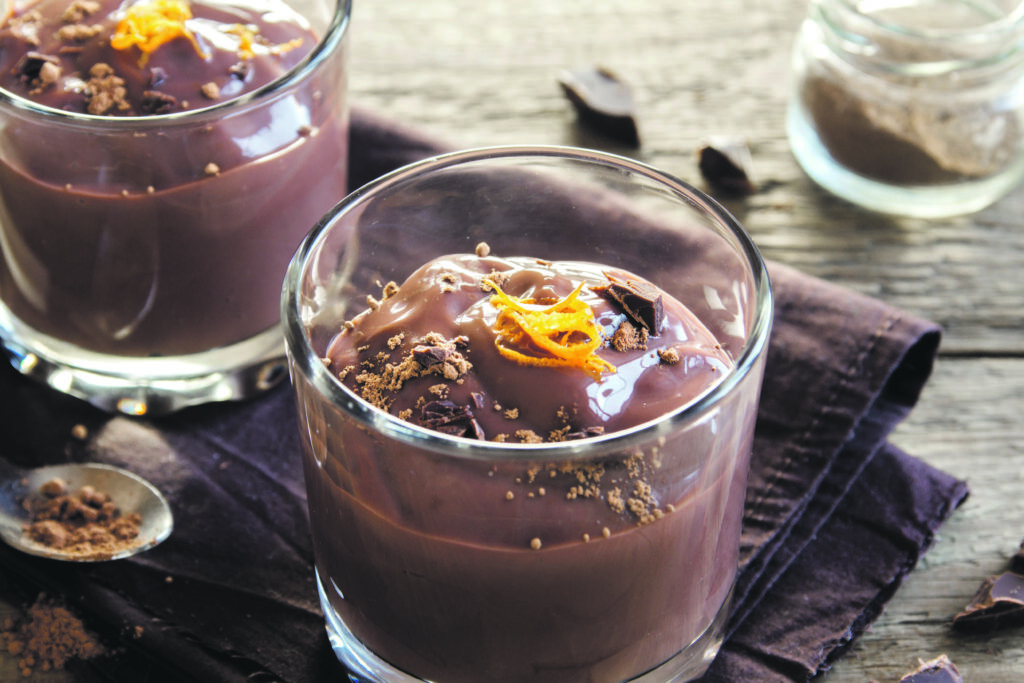 Ingredients (serving six)
6 medium free-range eggs
300g of good-quality plain chocolate, cocoa solids between 60% and 70%
1-2 tbsp caster sugar
The zest of 1 large orange
2-3 tbsp Cointreau (optional — leave out for kids)
Recipe
Separate your eggs. Melt the chocolate in a large bowl either in the microwave in 30-second bursts or over a bain-marie. Let the chocolate cool for 5 minutes, then stir in the egg yolks, followed by the orange zest and booze if you're using it (if, for any reason, your chocolate seizes, simply add a few tablespoons of warm, non-dairy milk to loosen again). In another clean, dry bowl, whip your egg whites to stiff peaks, adding in the sugar just as soft peaks are forming. Fold the whites carefully into the chocolate mix, making sure to retain as much air as possible. Pour the mix into a glass serving bowl or 6 large ramekins. Cover and set in the fridge for 3 to 4 hours.
Words by Fliss Freeborn