Gift the gastronome in your life an innovative cooking experience, device or book to elevate their epicurean expertise.
Most of us have that one friend who's obsessed with creating unique dishes to please family and friends, or who's simply after the latest gadgets to make cooking as effortless as possible.
If you haven't decided what to get them for Christmas just yet, browse through our list of top gifts for gastronomes, and offer them an enjoyable cooking experience in the kitchen and beyond — we've got everything from quality knives to bread-making classes.
For champion choppers
Designed by world-renowned chef James Martin, the Stellar IJ 5 Piece Knife Block Set is a great gift for any home cook — the knives have moulded compound anti-slip handles allowing for a ­firm and safe grip. The set consists of ­ five options: a three-and-a-half-inch paring knife, five-inch utility knife, eight-inch carving knife, eight-inch bread knife and eight-inch cook's knife. The set is available with either a wooden block and handy cookbook holder, or a classic black knife block. £66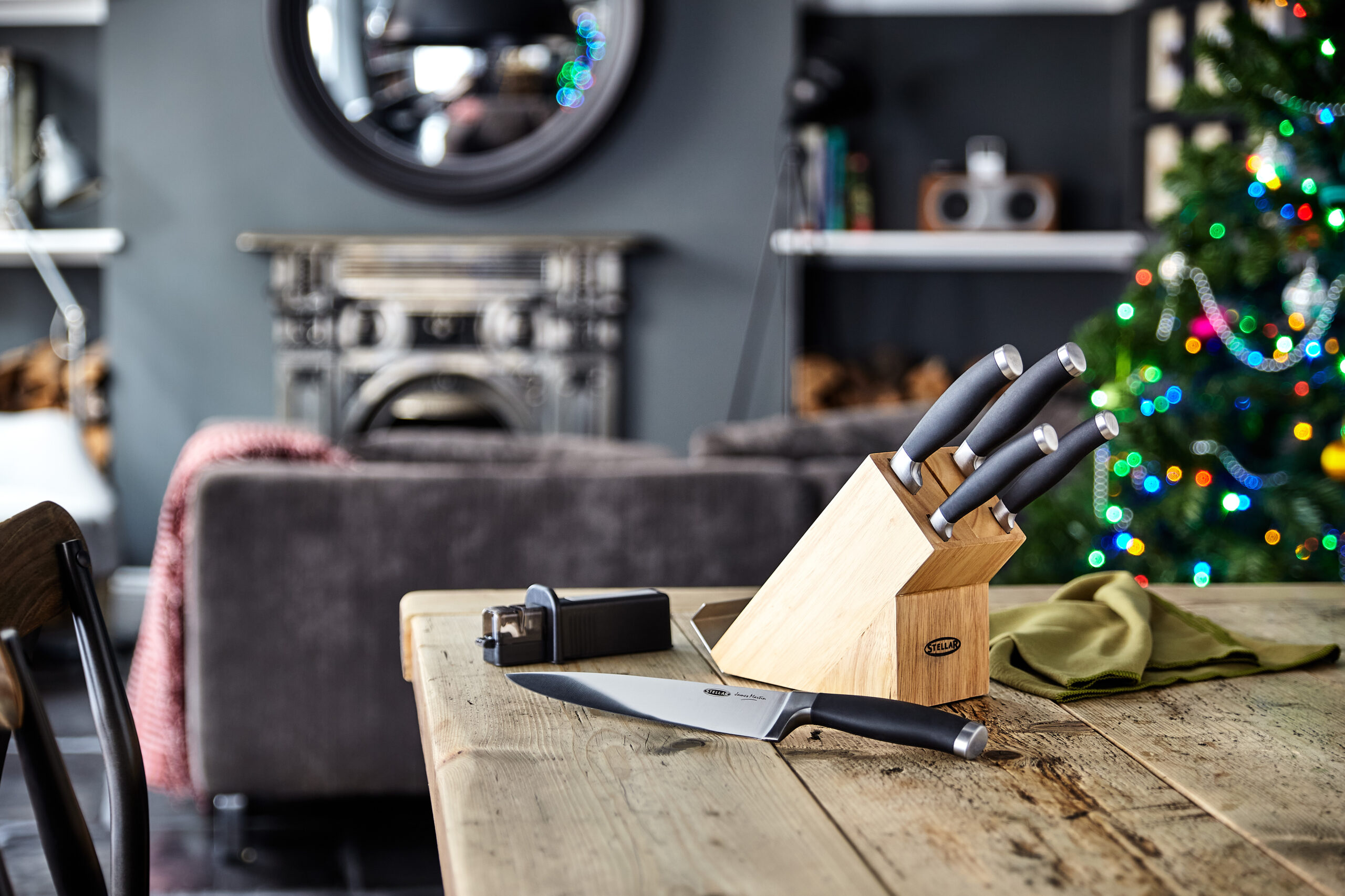 For cocktail connoisseurs
What do you do when you've been a bartender for 20+ years, travelled to more than 60 countries and trained over 15,00 bartenders? Release a book of cocktail recipes, of course. A Bartender's Guide to the World is the new book from Lauren Mote, the Canadian-born mixologist and founder of award-winning bitters brand Bittered Sling. The book contains 75 recipes, each from a different destination, and is a celebration of the local ingredients that transform each mix. £20.99
For seafood specialists
Take a night off from chef duties and enjoy restaurant-quality seafood in the comfort of your own kitchen thanks to Rick Stein's At Home boxes. Each variety is packed with fresh ingredients from Cornish suppliers and comprises three courses that just need to be popped in the oven. The new sea bass menu starts with salt and pepper prawns, before moving on to sea bass drizzled in a warm vinaigrette with dry vermouth and vanilla. Finish with steamed ginger pudding served with Cornish clotted cream. The meal kits are available for delivery every Wednesday, Friday and Saturday. From £85 for two people.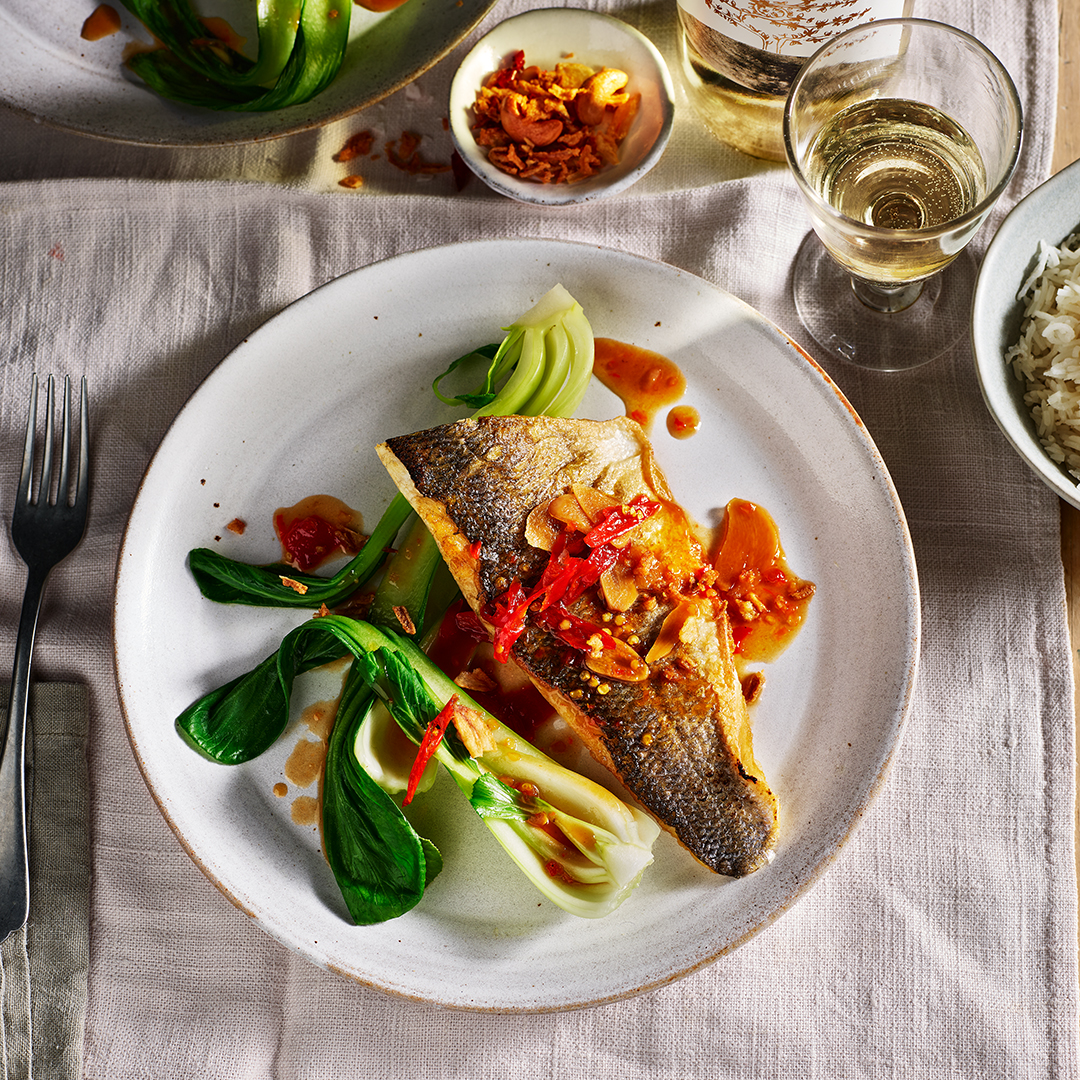 For pasta purists
One of the most popular pasta machines available on the market, the Atlas 150, from Italian cookware brand Marcato, can create three different types: lasagna, fettuccine and tagliolini. What sets this pasta-making gadget apart from the rest is its aluminium rollers, which are durable, stick-resistant and food safe. Available in seven colours and with 12 different accessories to buy, you can really broaden your pasta-shaped horizons with this nifty device. From £64
For budding bakers
Learn to knead, prove and bake at Sauce by The Langham's half-day bread classes in central London, which teach the integral pillars behind outstanding bread. Held in The Langham's traditional cookery school kitchen, bakers are guided through tiger bread, focaccia, milk buns and soda bread, while learning the ins and outs of poolish, wholegrain and heritage bakes. Afterwards, participants enjoy a light lunch, before leaving with armfuls of freshly baked goods, recipe cards, a Sauce by the Langham apron and that all-important confidence to recreate the bakes at home. From £150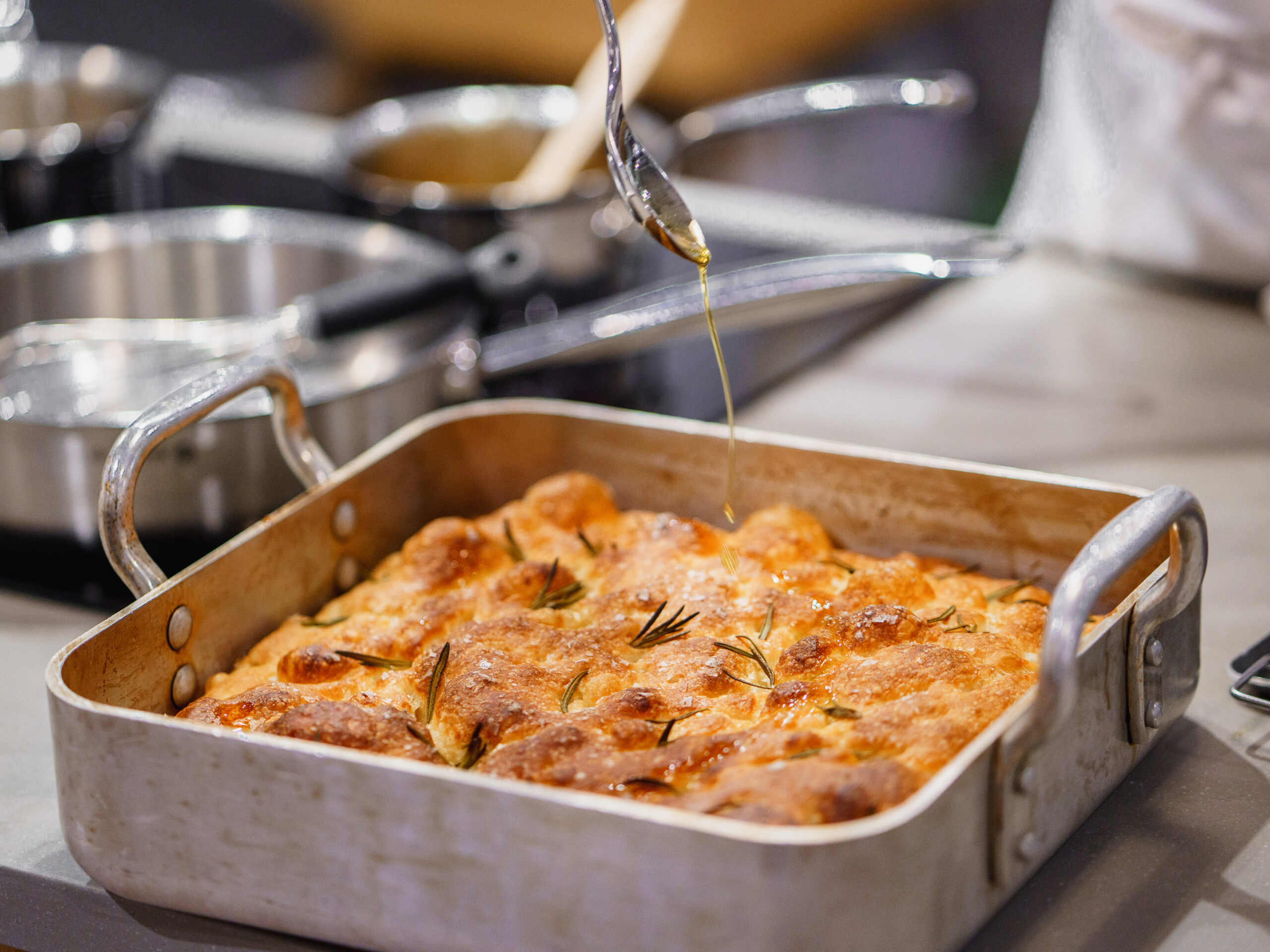 For frying fanatics
Whether you're making a cheesy Sunday morning omelette, or baking chocolate chip cookies, Le Creuset has created an impressive cast iron skillet to satisfy your culinary desires. Made to last from the finest materials, this frying pan is extremely versatile and can be used on the hob, under the grill, or in the oven. Now available in an array of colours, from teal blue to shell pink, it will inject vibrancy not just into your cooking but into your kitchen aesthetic too. From £105.