We've hand-picked some deliciously unique chocolate goodies for you to indulge in this festive season.
No matter your age, there's something irresistible about festive chocolates. From that feeling of anticipation when opening the advent calendar to the sheer joy of discovering tempting treats on the shelves of your local supermarket.
For those looking for mouthwatering chocs to enjoy during the holidays – or to buy as a gift for a loved one – we've got you covered. Read on for our top picks.
Vegan Marshmallow Milk Chocolate Hot Chocolate Spoon, £3.50
As the winter months roll in, the cold calls for a sweet drink to warm the cockles. Melt into the Christmas spirit with this vegan marshmallow hot chocolate spoon. Revolutionising the way we make hot chocolate, the milk chocolate spoon can be dunked it into your choice of preheated milk, whether it be oat, coconut or almond. Simply stir and watch your mug transform into the ultimate smooth and creamy vegan hot chocolate in seconds. Available for £3.50 in both dark and milk chocolate at Cocoba.
Hotel Chocolat Grand Advent Calendar, £75
The Hotel Chocolat Grand Advent Calendar has 24 bitesize pieces of decadent chocolate for you to indulge in, each day bringing an exciting new choc. Think a caramel baton, cinnamon bun truffle or velveted chocolate cream. Using high-quality cocoa beans and other ingredients, this is the must-have, extra-special Advent calendar this year. Available for £75.
Baileys Chocolate Collection, £4
Baileys Irish Cream is a chocolatey dream all by itself, and now, in the form of these milk chocolate truffles, it's even more irresistible. Expect a mouth-watering collection of dreamy milk, white and dark chocolates oozing with a Baileys chocolate filling. They're ideal for sitting in front of the TV with while you watch your favourite Christmas film, or for a scrummy treat after Christmas dinner. Plus, you can get them for just £4 from Sainsbury's online.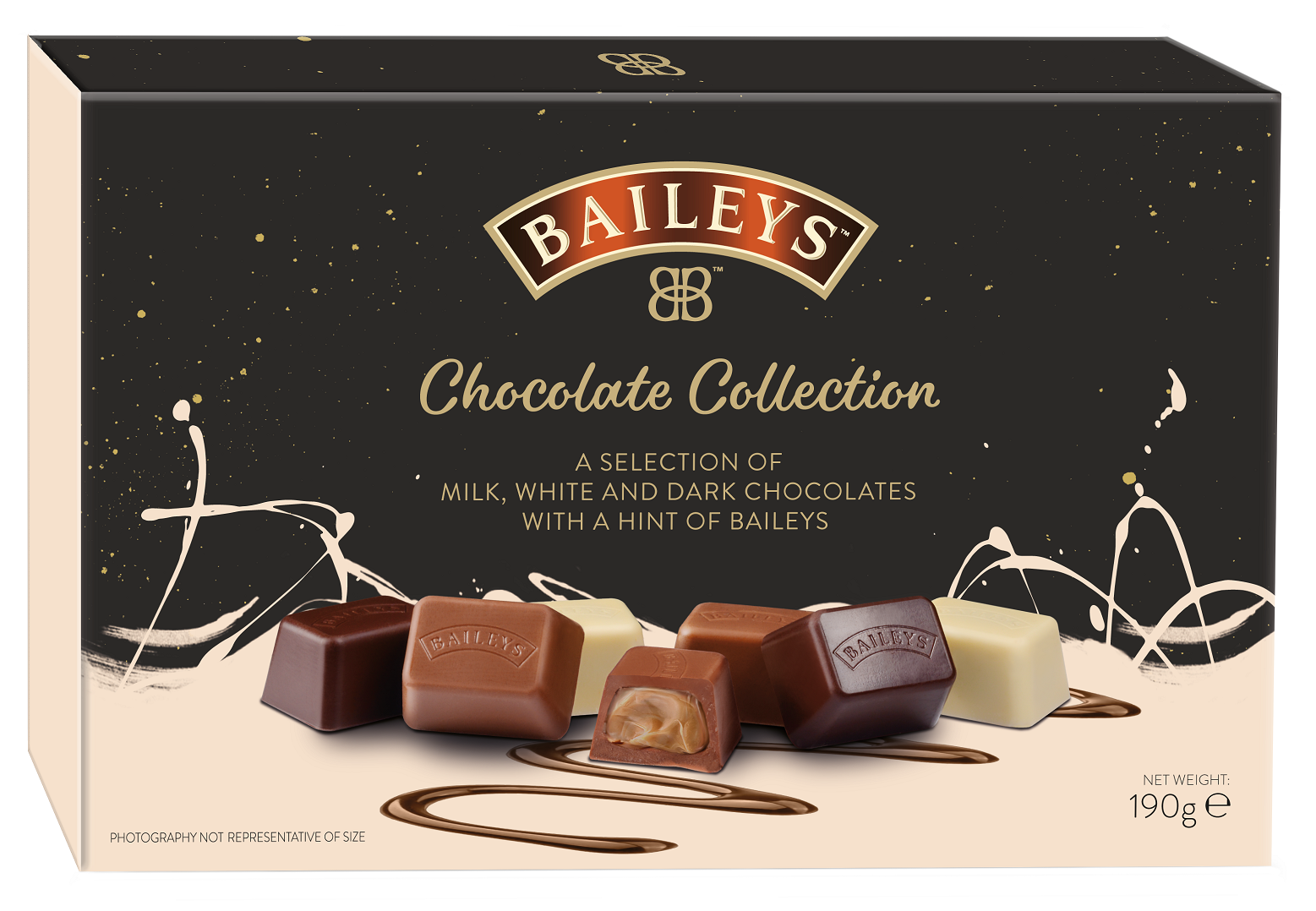 Tony's Chocolonely's Countdown Calendar, £7.50
If you're looking for a good reason to count down the days to Christmas, Tony's Chocolonely's Countdown Calendar gives you not just one but 25. The brand's mission to make chocolate 100% slave-free, so you'll be enjoying these treats minus the guilt. Now selling for £7.50, this Advent calendar is filled with 25 deliciously rich mini chocolates that are individually wrapped. Flavours range from milk to hazelnut, honey nougat, freeze-dried raspberry and popping candy — all you need for a delightful festive season.
Charity Milk Chocolate Christmas Tree, £19.50
New for 2022, Chococo has created a treat with a difference. Handcrafted in Dorset, this 18cm-tall chocolate tree has been dressed to impress, filled with chocolate orange gems and painted with delicate white spots to create a snow-speckled look. You can buy this festive and delicious table decoration for £19.50, and by doing so you'll be benefiting a good cause, because Just One Tree has pledged to plant a real tree for every chocolate tree purchased. The charity works alongside local communities in Brazil, Nepal and Kenya to plant and nurture native trees, helping to restore biodiversity. An unexpected but inviting combination of chocolatey indulgence and environmental conservation.
Toblerone 6-Bar Gift Pack, £15
Toblerone has made itself even more tempting this Christmas with this six-bar gift pack. It includes a variety of Toblerone chocolates that you can mix and match, including fruit and nut, dark, milk and white chocolate. You can also choose from six festive designs to suit your loved ones' (or your own) style and chocolate preferences. The gift pack sells for £15 but you'll get 15% offer when you sign up to receive Toblerone's newsletter.
Words by Tia Richards