A new vegan pop-up in south London is adding a healthy twist to indulgent pub fare, offering everything from mushroom tandoori wings to pakora burgers
Not long ago, a buddah bowl would have been a rare sight on a pub menu. Thankfully, this is no longer the case. These days, even the capital's dingiest watering holes offer something for vegan diners — even if it's a bowl of deep-fried veg.
But in order to spot the tangible shift towards progressive, plant-based dining, you'll need to head to London's more forward-thinking establishments.
Take The Railway Tavern, in Tulse Hill, for example. This beloved neighbourhood venue just south of Brixton has found a way to give pub grub a whole new meaning, making Indian flavours the star of the show. The pub team has collaborated with plant-based specialist En Root to serve hearty, healthy dishes throughout the summer.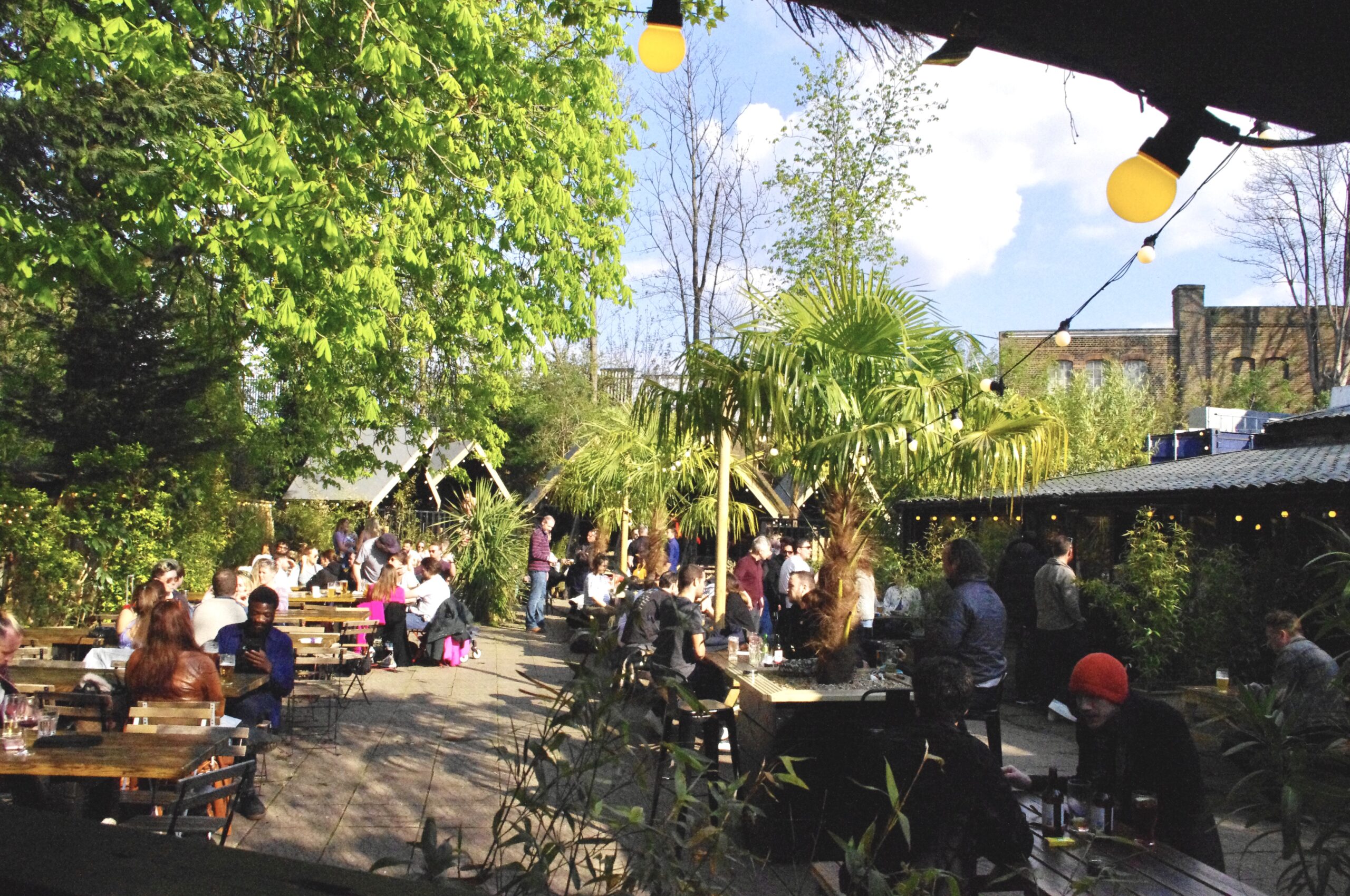 "We heard [The Railway] was looking for brands to come in and take over its kitchen. As soon as we met, it was a match made in heaven," says Harsh Modasia, who co-founded En Root with his cousin, Nish Modasia, back in 2016.
The duo have been enriching people through their food ever since, providing catering for weddings, music festivals and even yoga retreats, while they currently have three permanent establishments, in Clapham, Peckham and Brixton.
"We want to celebrate fresh fruit and veg and pulses, and make plant-based cool," says Harsh. "It's beneficial for our health, for the environment, for any being. If I can make one person eat one more plant-based meal a week, then I'm making an impact."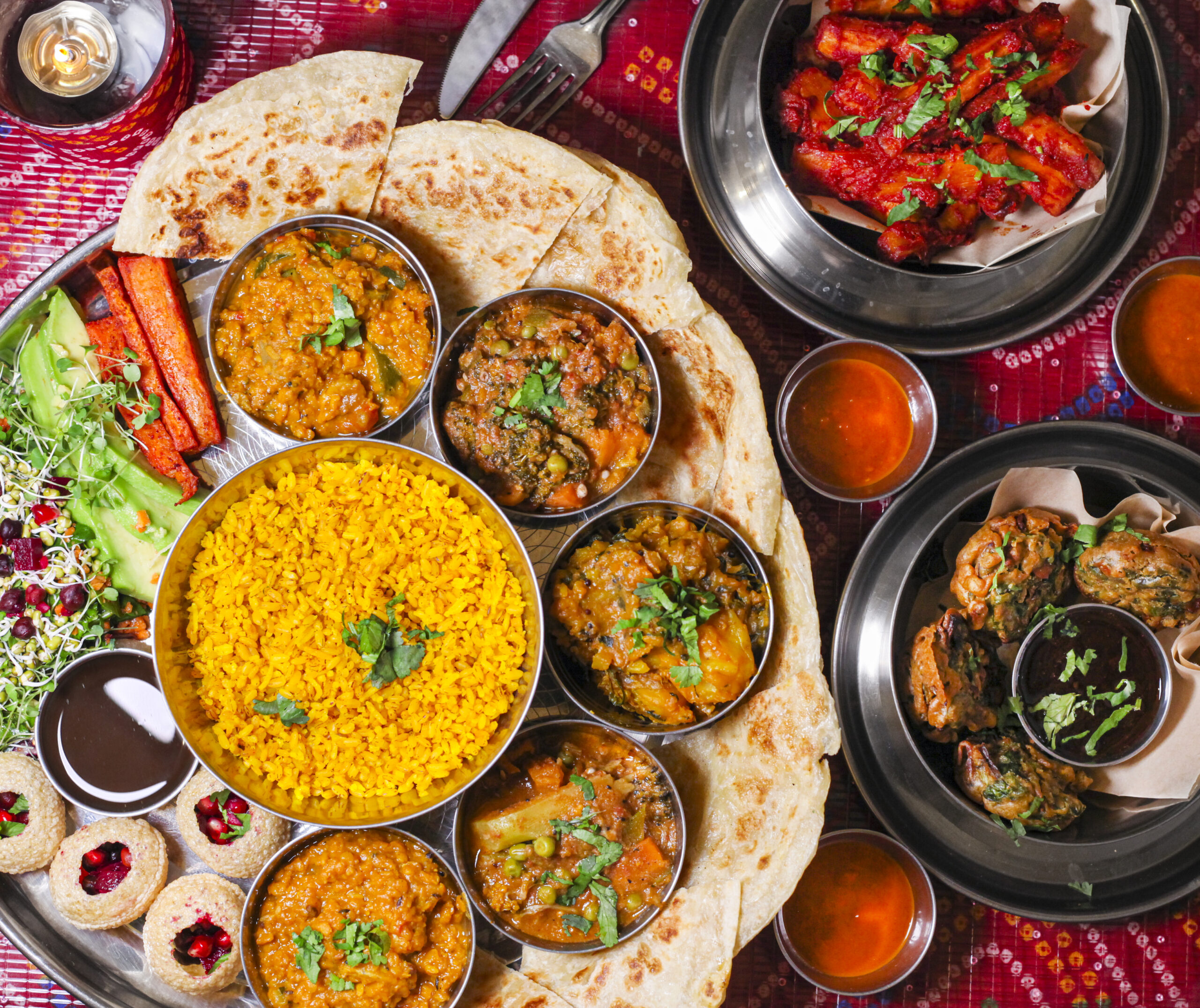 Pub food reinvented
The Railway Tavern's comfortable indoor sofas and large backyard, which boasts beach huts and table tennis, set the tone for En Root's soul-warming food. Dishes are inspired by the staples of the Indian state of Gujarat — Harsh and Nish's ancestral home — and are fused with Caribbean flavours, in a nod to their south London upbringing.
Get things started with the beetroot-pink vegetable hummus and naan bread, the crispy vegetable and lentil samosas, or the tandoori wings — essentially oyster mushrooms battered in tandoori chickpea batter. Up next are the pakora burger, served with an Indian barbecue sauce, and the jerk dosa, a South Indian pancake packed with En Root's signature jerk plantain mushroom mix.
End your plant-based feast with a light yet indulgent mango lassi cheesecake that features a date, oat and coconut base with a cashew, coconut cream and mango topping. Whichever dish you choose, Harsh guarantees it will be "made of love".
En Root will remain at The Railway Tavern until late August. Nearest station: Tulse Hill, SE27 9BW. therailwaytulsehill.co.uk enrootldn.co.uk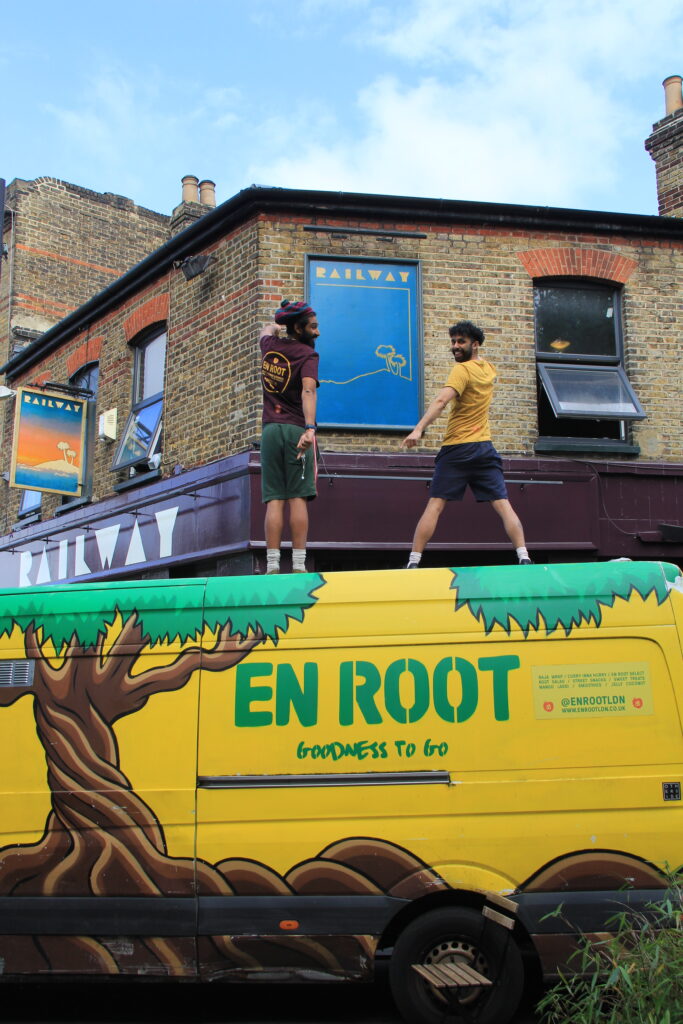 Three more plant-­based pit stops worth visiting in the capital
Mallow, just off Borough Market in Southwark, serves seasonal, internationally inspired food with ingredients sourced from small businesses. Among the vibrant dishes are the pea and mint tortelloni and the beetroot smash burger. Keep an eye out for Mallow's second restaurant, which opens in Canary Wharf next week. mallowlondon.com
Family-run Naïfs, in Peckham, serves an ever-changing menu of small plates in a warm, welcoming space. Chef Tom Heale scours the British countryside for produce from small-scale farms. His dishes are often influenced by Greek cuisine, so don't miss the barbecue red pepper kebab with parsnip skordalia. naifs.co.uk
Gauthier Soho's kitchen boasts a low-carbon footprint and has been dubbed the 'world's first primary sustainable gastronomic restaurant'. Enjoy French gastronomy at its fi nest, with dishes such as garlic and wild rocket pain feuilleté and white Val de Loire asparagus. gauthiersoho.co.uk