By reducing plastic use in our parks and outdoor spaces, we can keep public areas beautiful. Here are some of the easiest swaps.
Once lockdown lifted, the levels of rubbish seen in Britain's parks and natural spaces was unprecedented. And ever since, the sight of bins overflowing with cans, bottles, food waste and cartons have sadly become the norm. So, when you decide to go for a picnic this summer, reduce your rubbish by using sustainable alternatives you can use year after year.
Dig in to your picnic food with bamboo cutlery
Plastic cutlery is not only easily breakable and difficult to eat with, but it's also been ranked by the Ocean Conservancy as the second most dangerous type of plastic rubbish. With many of our parks containing bodies of water, such as lakes or rivers, that can lead to the ocean, it's worth finding alternatives that can benefit everyone. The Wild & Stone Reusable Bamboo Picnic Cutlery Set (£13.99)includes a fork, knife, straw, spoon, brush and pair of chopsticks, which are all packaged in a cloth bag with a handy detachable clip — the cutlery is more sturdy than plastic alternatives and will ultimately save you money by being reused.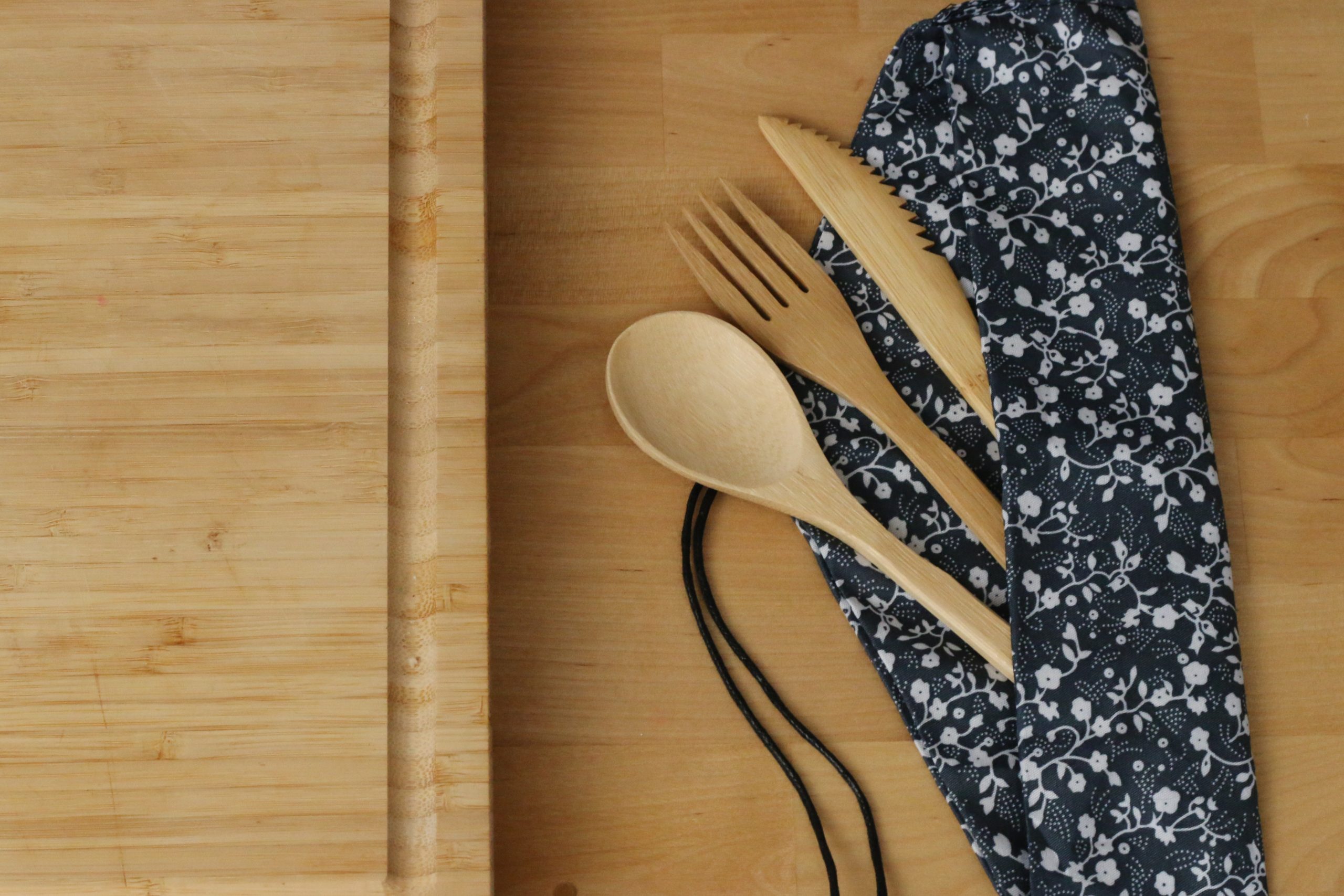 Keep your drinks cool with flasks
Avoid buying single-use plastic bottles and fill up before you leave home instead. The UK goes through 14 billion plastic bottles a year, and with a need to hydrate during a day outside, our outdoor spaces can become covered in empty bottles. Hydro Flask's vacuum-insulated stainless-steel bottle (32oz) is big enough to keep you hydrated for the day. By filling up the reusable bottle for a picnic, it'll cut back on rubbish and waste, but there's the added benefit that Hydro Flask (£41.95) keeps liquid super cold for 24 hours (or hot for 12).
Wrap up your leftovers with wax wraps
By wrapping up any leftovers to take home, you'll not only help keep parks tidy and clear of pests, but also benefit from not wasting or binning food. Despite 1.2 billion metres of cling film being used in the UK each year, most local authorities don't accept it in home recycling collections. Opt for a more eco version, like WaxWrap (£22.50). Made from eco-friendly beeswax, the wraps are great for keeping food fresh on the go, while being kinder to the planet. The wraps come in a set of three and are designed to let food breathe more naturally.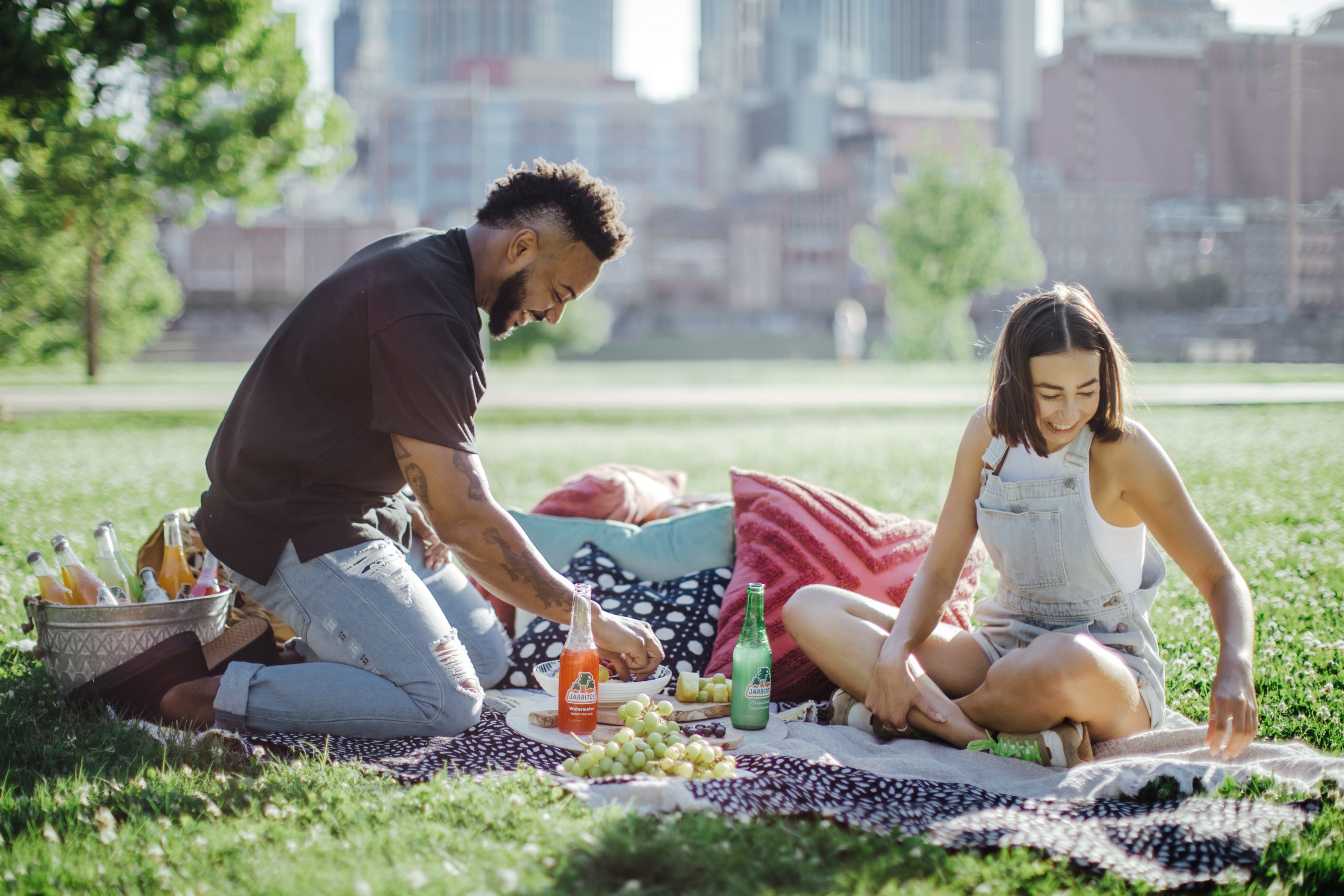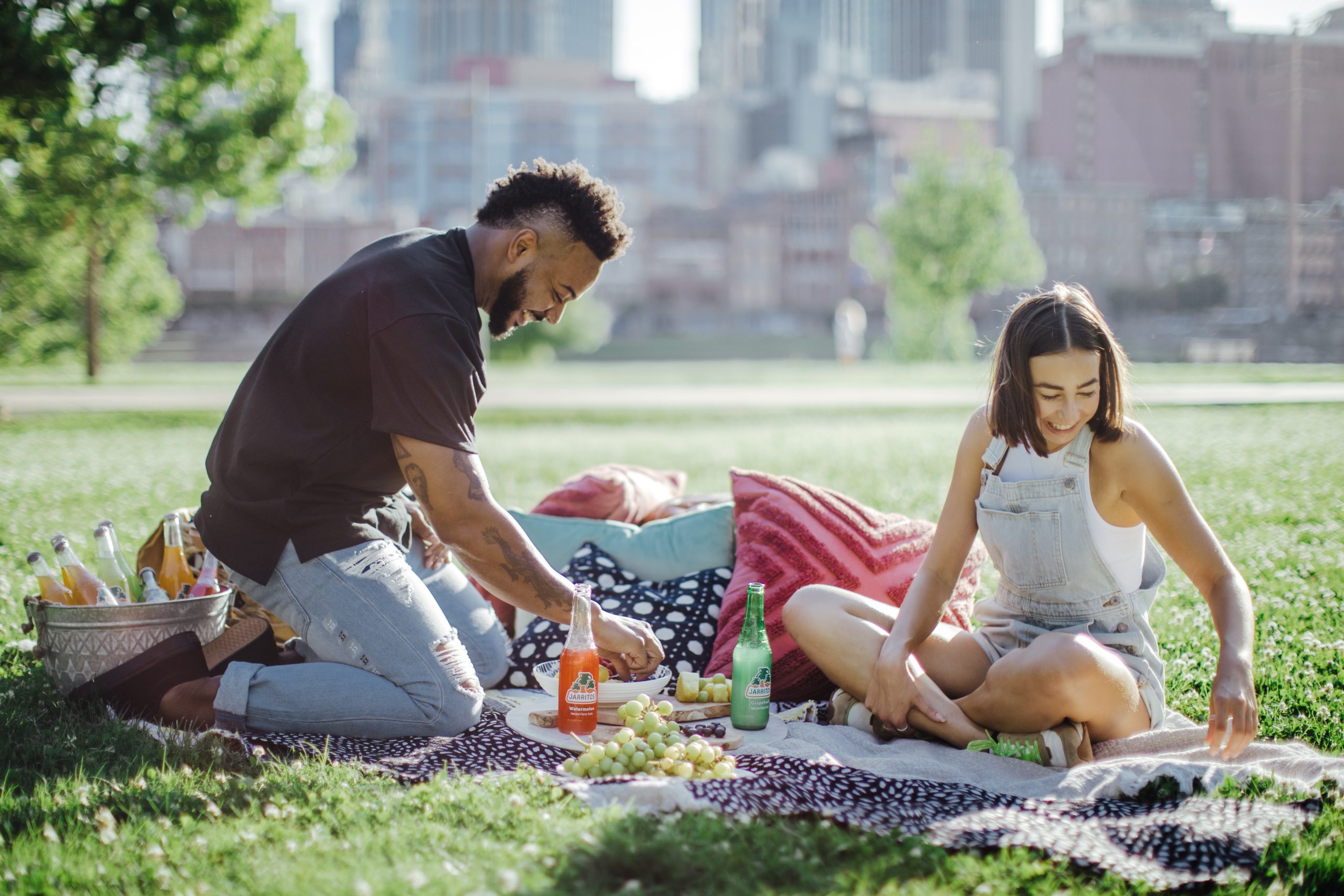 Enjoy a gin and tonic in recyclable packaging
Gin and tonics are often a quintessential part of a British picnic, and Silent Pool Distillers has produced the first gin of its kind to be packaged in a cardboard bottle called Green Man Woodland Gin (£30). Silent Pool was founded in 2014 and is based in the Surrey Hills, an Area of Outstanding Natural Beauty. The bottle is five times lighter than a regular glass bottle (making it much easier to carry for a picnic), while its carbon footprint is six times lower. Once finished, it can be flat packed and easily recycled, helping to keep broken glass out of the UK's parks and natural spaces. The gin itself contains 25 botanicals for a woody, balanced tipple.
Pack up your picnic in a cool bag
In 2021, London Royal Parks released images showing the impact of litter on the wildlife, with plastic bags, balloons and beer pack rings found on animals — litter equating to 157 double-decker buses was collected throughout a year, with plastic bags filled with leftover picnic waste being one of the main culprits. The RED Waterproof Cool Bag Backpack (£134.99) is made from recycled bottles, making it a smart solution to cutting back on plastic bag waste in parks. It's sturdier and smarter than a plastic bag, and can keep ice frozen for up to 48 hours, too. The bag's durability makes it easier to carry for longer, too, meaning you can get to those quieter parts of the park without hurting your back.