From pick-your-own fields and SEN-friendly events to festivals, parades and late-night antics all dedicated to October's most sought-after squash, here's where to go to get your pumpkin fix before 31 October.
Those travelling from London can expect to spend an hour or two heading out to the countryside to see fields laden with pumpkins – many will have an array of varieties and colours on display. Whether you're looking for family fun or Halloween thrills, these farms in England's southeast are pulling out all the stops to attract visitors and, luckily, this autumnal pursuit is more popular than ever.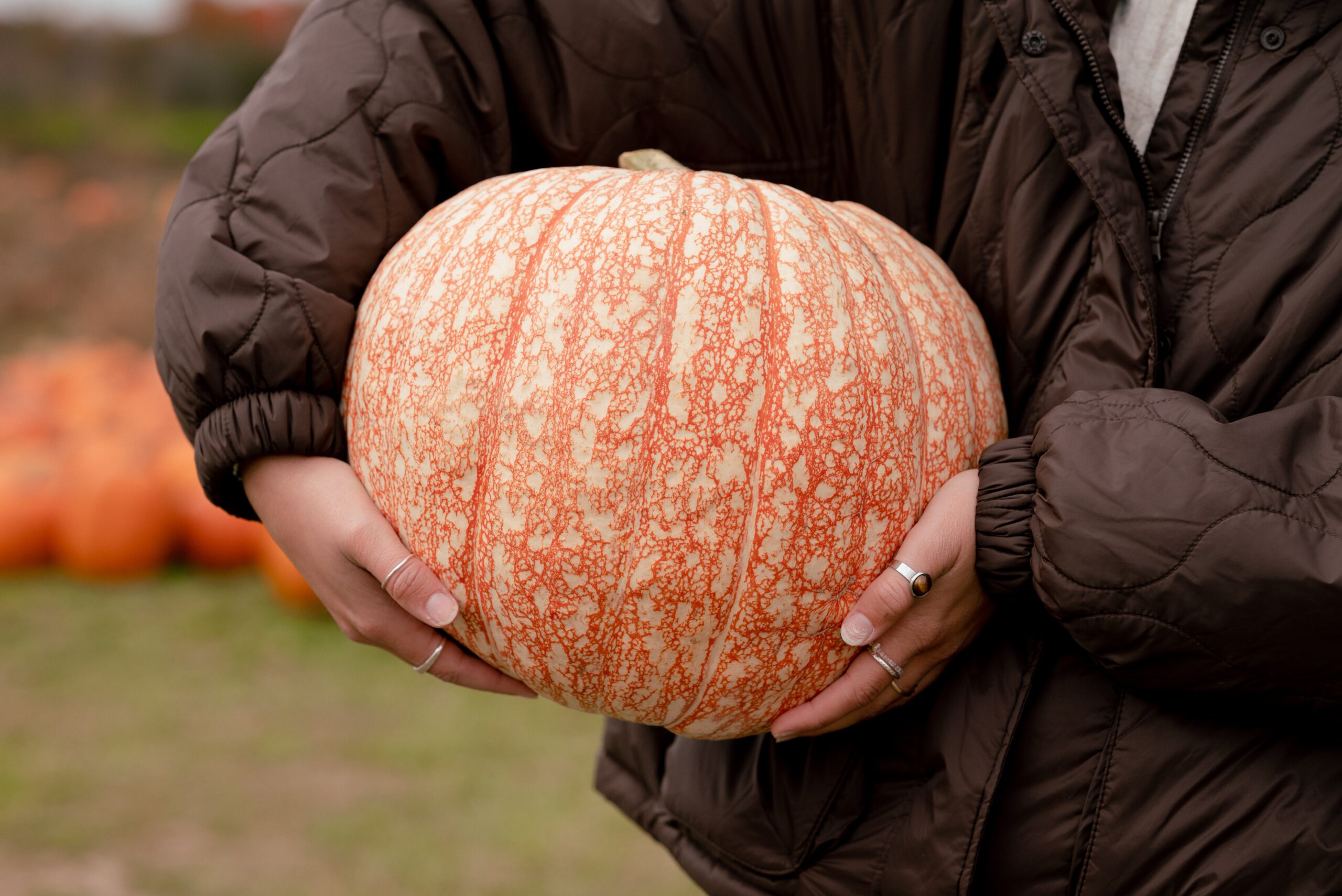 Partake in pumpkin picking, shopping and frivolity in Surrey
Crockford Bridge Farm claims to be one of Surrey's largest growers of pumpkins. Taking up to an hour and a half to reach by train or car from London, you can visit any day from now until 29 October but the events calendar varies from week to week, and booking is essential. Join for pumpkin picking (£4.50) until 15 October, with an adjoining Sausage Festival (£4.50) on Saturday 14 and Sunday 15. Then, from 16-29 October is the Pumpkin Market with a Pumpkin Festival (£12.50) running alongside it from Friday 20 October until Sunday 29 October. The festival promises a 'circus vibe' with jugglers, mime artists, dancers and stilt walkers. There will also be a pumpkin carving area, a pumpkin scavenger hunt, vintage fairground rides and games with a pumpkin twist, a 'Cornival Obstacle Maze', quirky pumpkin displays and photo opportunities, of course. Pre-booking is essential.
Take your pick of the biggest pumpkin patches in Essex
With two pumpkin patches to choose from — one in Basildon (just under a two-hour drive from London) and the other in Colchester (just over two hours away) — both promising to be the biggest in the county, Foxes Farms will be open to visitors from 14-29 October and entry starts from £4. Both locations will have football, mini tractors, hula hoops, sack racing events, bale mountains and more. Over in Colchester, you'll find a giant sandpit for the kids and a bar on the weekends for adults. Colchester will also have Pumpkin Patch Nights that will include a Halloween corn maze with spooky characters around ready to give you a fright.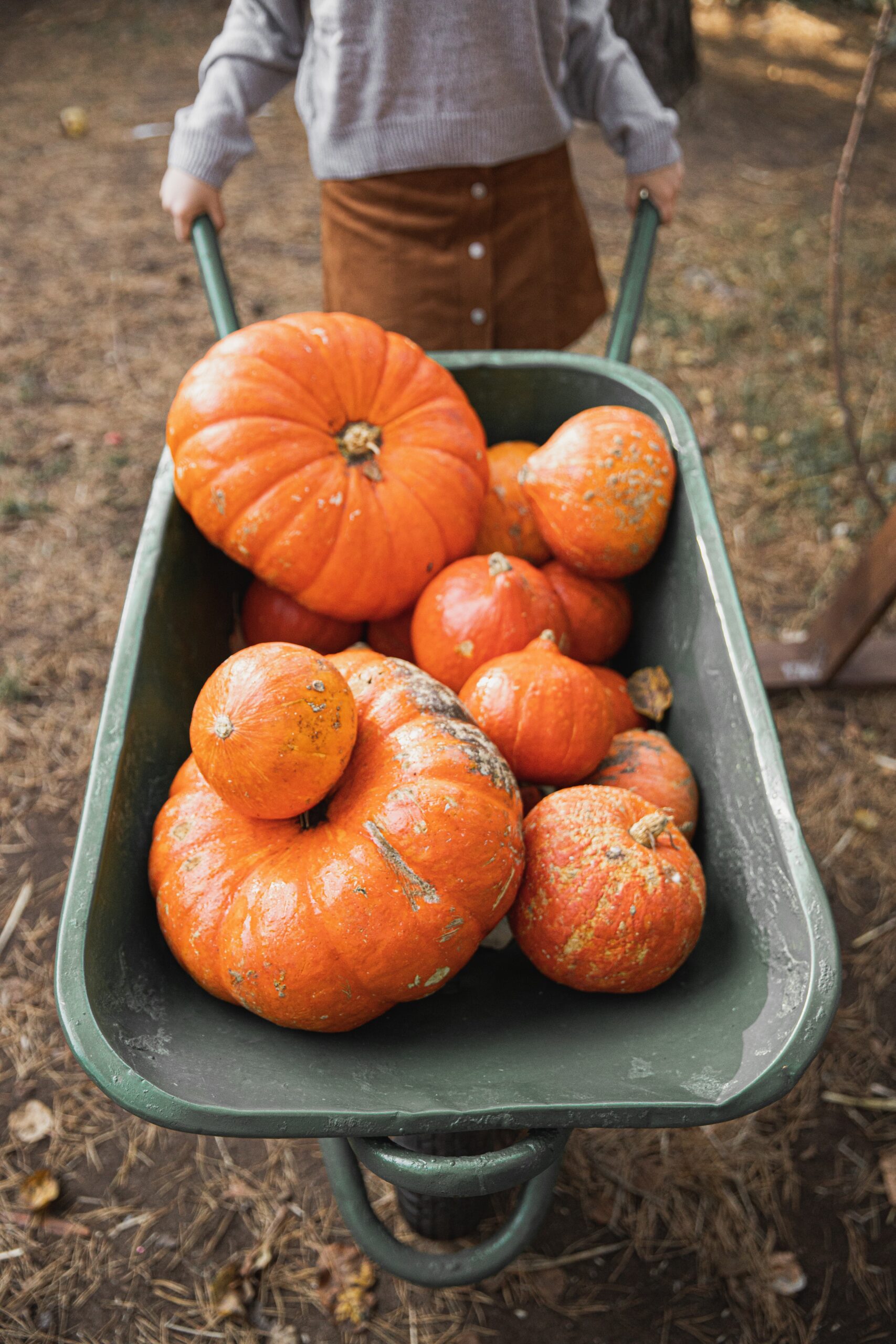 Visit a more traditional pumpkin patch in Kent
Head to Stanhill Farm in Dartford where you can fill a wheelbarrow with as many orange pumpkins as you like for just £37 – as long as you can balance them and push them. You can, of course, also buy pumpkins individually. Open to visitors between 14-27 October, pre-booking is required and entry is £3.50 per ticket. The 150-acre farm, managed by brothers Toby and Max Williams, takes around an hour and a half to reach by car or train from London. You'll find a cafe, picnic area and farm shop full of freshly grown and locally sourced produce to explore once you've picked your pumpkins.
Enjoy a Halloween-themed pumpkin patch in Hertfordshire
Offering daytime and night-time antics as well as special educational needs (SEN) sessions, Cammas Hall Farm in Hertfordshire has something for everyone. Daytime festivities include a pumpkin patch (£4-6) boasting 60 varieties alongside spooky Halloween characters, a Terror Tunnel for the "truly brave" and a Halloween-themed Maize Maze (£4.50) to adventure through. The farm has also promised that this year it's pulling out all the stops for photo opportunities, so those looking for the perfect pumpkin backdrop will likely be happy here. SEN sessions (£5-6) will take place on 23 October at 8.30am and 8.45am, when the patch will be quieter, and any moving or animated props will be static and muted. Cammas Hall Farm Resurrected (£7-9.50) will take place from 13-28 October from 6-9pm, featurning food and drink and live music in the form of tributes to 'dead legends'. The farm is about an hour and a half from London by car, and two hours on the train.
Join a pumpkin parade in Surrey
Garsons Farm, roughly an hour and a half from London, has moved thousands of pumpkins from its fields to a specially curated Pumpkin Parade, open until 31 October. The pumpkin-laden trail takes you across land and through tunnels with Insta-worthy displays and pumpkins to choose from along the way – finishing at what Garsons describes as an 'orange sea'. Visitors will need to prebook a pumpkin pass (£3 per person) – booking has opened but more passes are set to be released so if days appear sold out there may still be a chance to visit, just keep an eye on the Garsons Farm website.