Speaking ahead of the widely anticipated return of Royal Horticultural Society's (RHS) Chelsea Flower Show, award-winning garden designer Paul Hervey-Brookes unveils an exciting new addition to the showground.
"It's the greatest flower show in the world," says Paul Hervey-Brookes. "It's the only platform, I think, that's about finding solutions in garden design with art and creativity."
With three Chelsea gold medals to his name, Paul is looking forward to the return of RHS Chelsea Flower Show in its traditional in-person form from 24-28 May — for more reasons than one. Having judged many times at the flower show, Paul, who set up his own garden design practice in 2008, is a seasoned veteran at the event which is renowned for being the 'pinnacle of garden design'.
But a section which Paul is most looking forward to is one making a comeback after its popular debut at the 2021 Chelsea Flower Show last September: The Balcony and Container Gardens. One of the only sections of the show featuring first-time designers, this category is on a mission to prove any space, no matter how small, can be turned into a gardening haven. And thanks to Paul mentoring each of the nine exhibitors involved, there's no doubt that mission will be a success.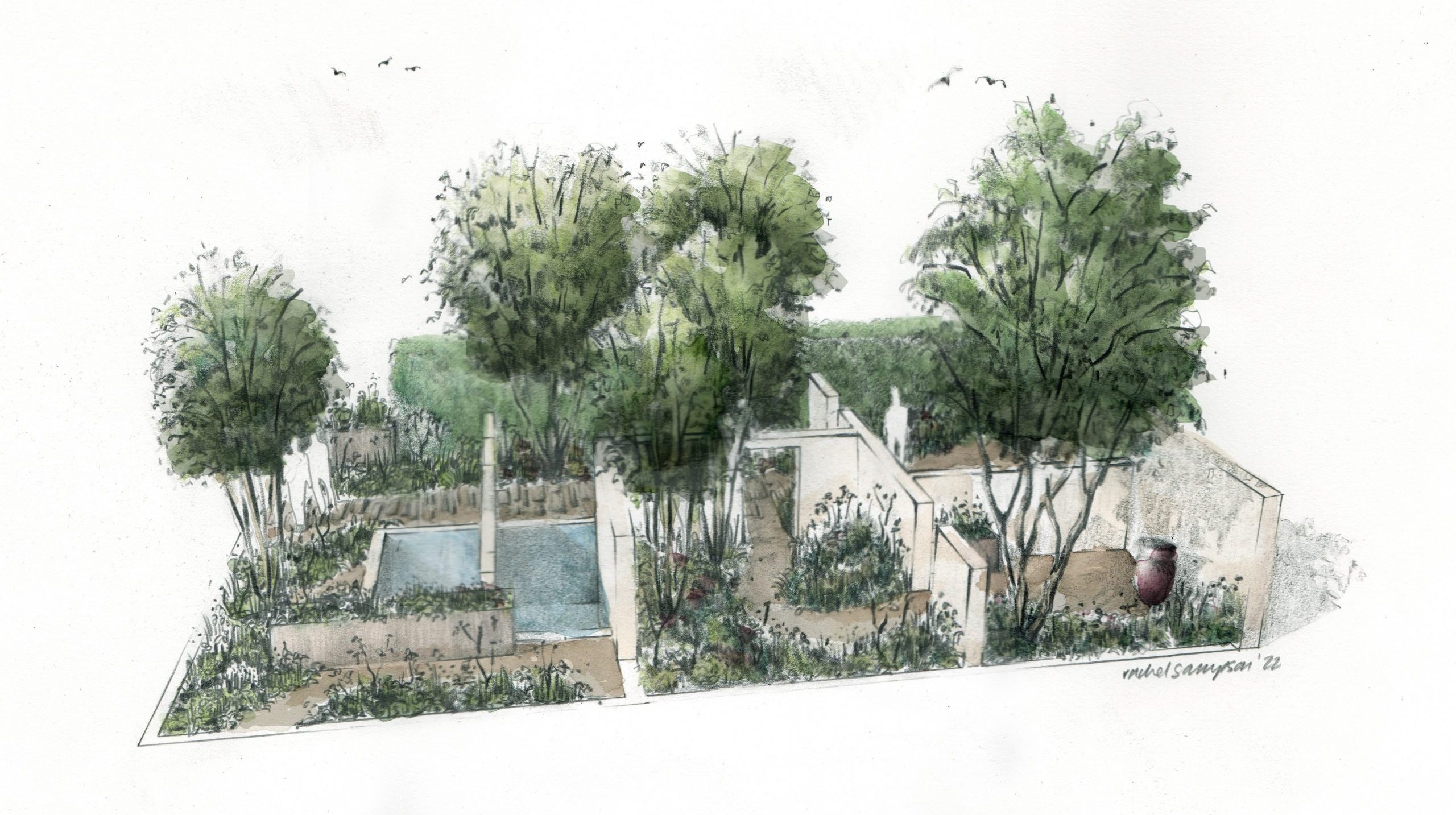 "RHS decided that people with small spaces, like balconies, need advice and inspiration to make the most of those spaces, especially as many were confined to those areas during lockdown," explains Paul. "It's an open category so they can come up with any idea, and it will go through the normal RHS selection process. Once the nine are selected, they see me on an individual and group basis to make sure they feel supported and confident."
Despite the exhibitors being first-time designers at the show, their ideas didn't fall short of creativity. Living in a high-rise apartment in Manchester, Jason Williams — aka Cloud Gardener UK — transformed his balcony into an urban oasis during lockdown. Using self-taught experiments with planting, the 'Cirrus Garden' includes a colourful mix of wildflowers and edibles to create a sanctuary for wildlife.
Highlighting the concept of edible gardens, William Murray's 'The Potting Balcony Garden Sponsored by Viking' and Ann Treneman's 'Wild Kitchen Garden' both demonstrate how even with limited outdoor options, homeowners can still grow their own fresh produce outside their door. Also, be transported to foreign landscapes as a sense of travel and escapism comes from Jane Porter and design duo, Tanya K Wilson and Johanna Norlin's container gardens, drawing inspiration from Scotland and the Mediterranean.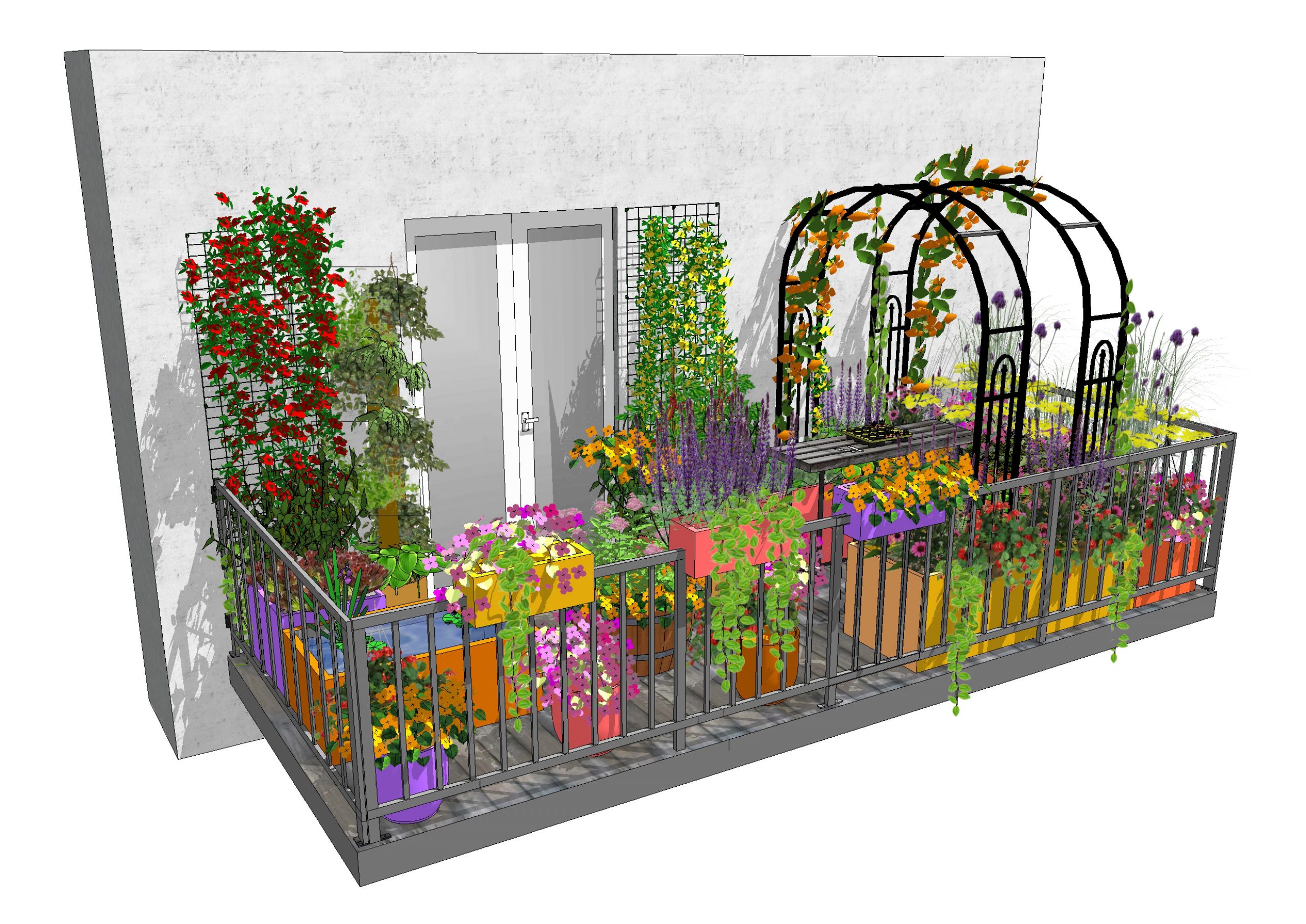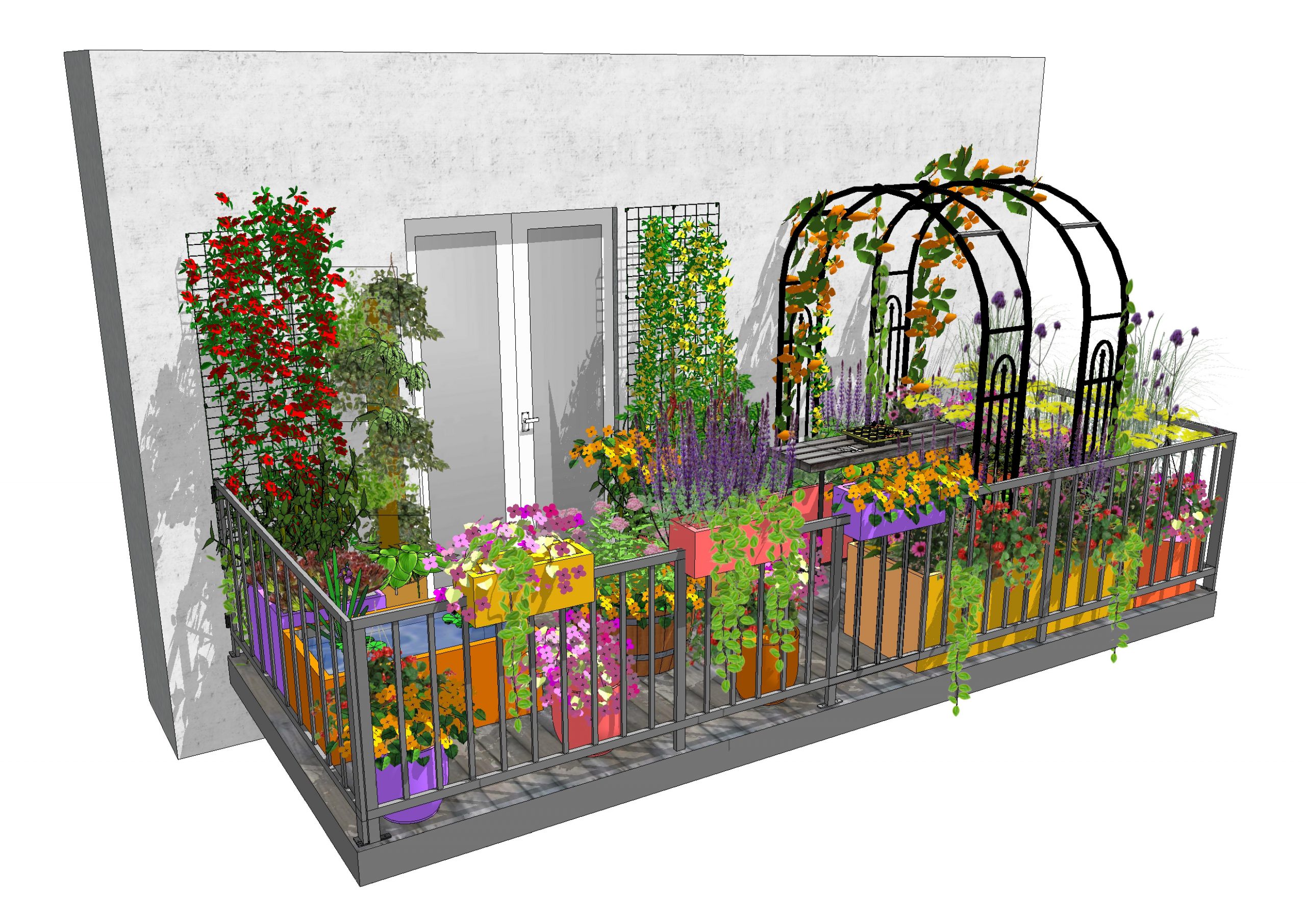 "This is a category that speaks to the vast majority of people who come to the show," explains Paul. "Balconies and small gardens are tough spaces to bring to life in a way that makes people think they'd like to have that in their garden. For me, I think it's one of the toughest spots on the showground.
"In a big garden, you've got a lot of room to work with but in small gardens you've got to be really creative, not only with the practical aspect as in what do you want to do with the garden but also with the kinds of plants that will grow there and what plants will work in a small space."
Although the show went ahead in September 2021, this is the first time Chelsea Flower Show is opening in May since 2019. Paul says: "The energy of the show being back at its proper time is exciting. Like so many people, we haven't seen our friends as we all go around the shows together so it's like a family reunion."
This year, Paul will also be designing his own garden — his seventh for the show which has been running since 1913. But he's also looking forward to enjoying other designs and exhibits which have been brought to life. "It's exciting to see designers who had a forced break have the opportunity to reflect and refine to bring something to the show which is new," adds Paul. "I can't wait to see what other people have been thinking."
The RHS Chelsea Flower Show 2022 will run from 24-28 May at the Royal Hospital, Chelsea, London. Tickets are available from £45. For more information, visit rhs.org.uk/chelsea
Featured image: A Mediterranean Reflection, Container Garden, designed by Tanya K Wilson and Johanna Norlin © RHS