Whether you're a bookworm on a budget or just want to get back into reading, here are 10 great books you won't be able to put down — all for less than £10.
Now that a summer of sweltering temperatures, cancelled flights and political madness has come to an end, we might need a slice of escapism to cope with endless rain and even more political madness — and what better way to achieve that than getting stuck into a great book.
From old classics that never tire to creative cultural reads shedding new light on important subjects, here's Living360's essential reading list — and they all cost under a tenner.
Rebecca by Daphne Du Maurier
A gothic novel published in 1938, Rebecca continues to capture the imagination of readers more than half a century after it was first published. The story begins with the unnamed heroine in Monte Carlo as she's swept off her feet by the charming, wealthy widower Maxim de Winter. Soon, and perhaps rather foolishly, the couple marry and our heroine finds herself moving into de Winter's rural Cornish estate only to be haunted by the jealous presence of her husband's former wife, Rebecca. Today, Rebecca is widely considered a literary classic. It's never gone out of print and was later adapted for TV, stage and film — most recently in a 2020 version starring Lily James and Armie Hammer, which is available to watch on Netflix. But don't just take our word for it, in 2017 it was voted WHSmith's readers' favourite book of the last 225 years. It's a guaranteed page-turner, balancing thrills and romance, to ensure the reader is hooked from the beginning, with several twists you just don't see coming. Buy on Amazon for £8.99.
This Time Next Year by Sophie Cousens
Jealousy, hatred and luck: it's not what normally springs to mind when you think of a romance novel, but This Time Next Year follows the classic haters-to-lovers trope we know and love (just think, Bridget Jones). Dotted with easy jokes — the protagonist is called Minnie Cooper — this is a charming, uplifting novel emphasising the importance of fate and true love. It follows the very different lives of Quinn and Minnie who are both born in the same Hampstead hospital, one minute apart, on New Year's Eve. Thirty years later, their paths cross again, unravelling an unlikely love story. If you're looking to kickstart your reading list but don't want to commit to an in-depth, complicated book, this is a romance novel you can easily dip in and out of with ease, whether you're on the Tube to work or a plane to sunnier climes. Buy on Amazon for £8.99.
We Were Liars by E Lockhart
Despite being published in 2014, We Were Liars rose through the book ranks to become a bestseller, again, in 2020, all thanks to TikTok (or BookTok, as the niche is known on the app). Having been at the top of many book review videos on the app, it's unsurprising how this short young-adult novel has become so popular with novice readers as E Lockhart packs a punch in just 256 pages. It follows the story of the wealthy but problematic Sinclair family, who spend every summer on their private island. Four of the cousins, who nickname themselves 'Liars', plan to commit a crime to avenge their corrupt family but it doesn't go according to plan. The book is written from the view of Cadence, one of the 'Liars', and how she tries to recall bits of her memory after the accident, until she comes to a horrific realisation. This novel is great for readers who enjoy fast-paced storylines. Buy on Amazon for £7.99.
How To Kill Your Family by Bella Mackie
It's almost impressive how someone sane can write so intricately and hilariously from the point of view of a murderer, however Bella Mackie seems to master it. How To Kill Your Family is the journalist's first novel — and now a bestseller — and it's brimming with dark humour and excellent writing. The plot follows Grace Bernard, a seemingly normal 20-something who decides to kill her entire family, one by one. Despite the dark storyline, Mackie's novel will have you giggling at Grace's sharp, sarcastic humour and you'll even be warming to her character. This is a crime novel by definition, but it isn't like a complex murder mystery that keeps you guessing. One of the best features of this book is its witty, dry tone, which keeps this dark subject light-hearted most of the time. Buy on Amazon for £8.99.
Tuesdays with Morrie by Mitch Albom
Perhaps it's a grandparent, old teacher or friend, but most people likely have a person, who isn't a parent, that they look up to for advice, guidance and understanding. That relationship, which many of us are lucky enough to experience, has been perfectly documented by author Mitch Albom, as he relives his relationship with his old college professor, Morrie. This novel chronicles the time they spent together before Morrie's death, which the author describes as "one final class in lessons in how to live". In around 200 pages, Albom takes words from the wise, documenting important life lessons and sweet anecdotes under different chapter headings such as 'We Talk About Regrets' or 'We Talk About How Love Goes On'. This heartwarming book — which is a number one New York Times bestseller — simply and effectively takes snapshots of a beloved man's life and the lessons he learnt from them. Reading about Albom's sweet friendship with his college professor is touching and thought-provoking, making this a story that will stay with you for years to come. Buy on Amazon for £8.99.
Aftershocks by Nadia Owusu
This extraordinary memoir is a tale of discovering identity when faced with cultural challenges. From the author Nadia Owusu's point of view, identity was something she yearned for as she felt repeatedly displaced from numerous countries and identities as a young adult. Owusu grew up in Rome, Dar es Salaam, Addis Ababa, Kumasi, Kampala and London — and with every new home came a new language and new identity she attempted to create. She captivates the reader as she reveals her true feelings on being stateless, motherless and ultimately helpless. Although Owusu's story is a personal one, it exposes wider, and often unacknowledged, problems that stem from war, immigration and globalisation. Perfect for readers who enjoy real-life stories, Aftershocks is a devastating but nuanced portrait of what millions of people go through when growing up in a broken family torn apart by immigration — and this book finally gives them a voice. Buy on Amazon for £9.99.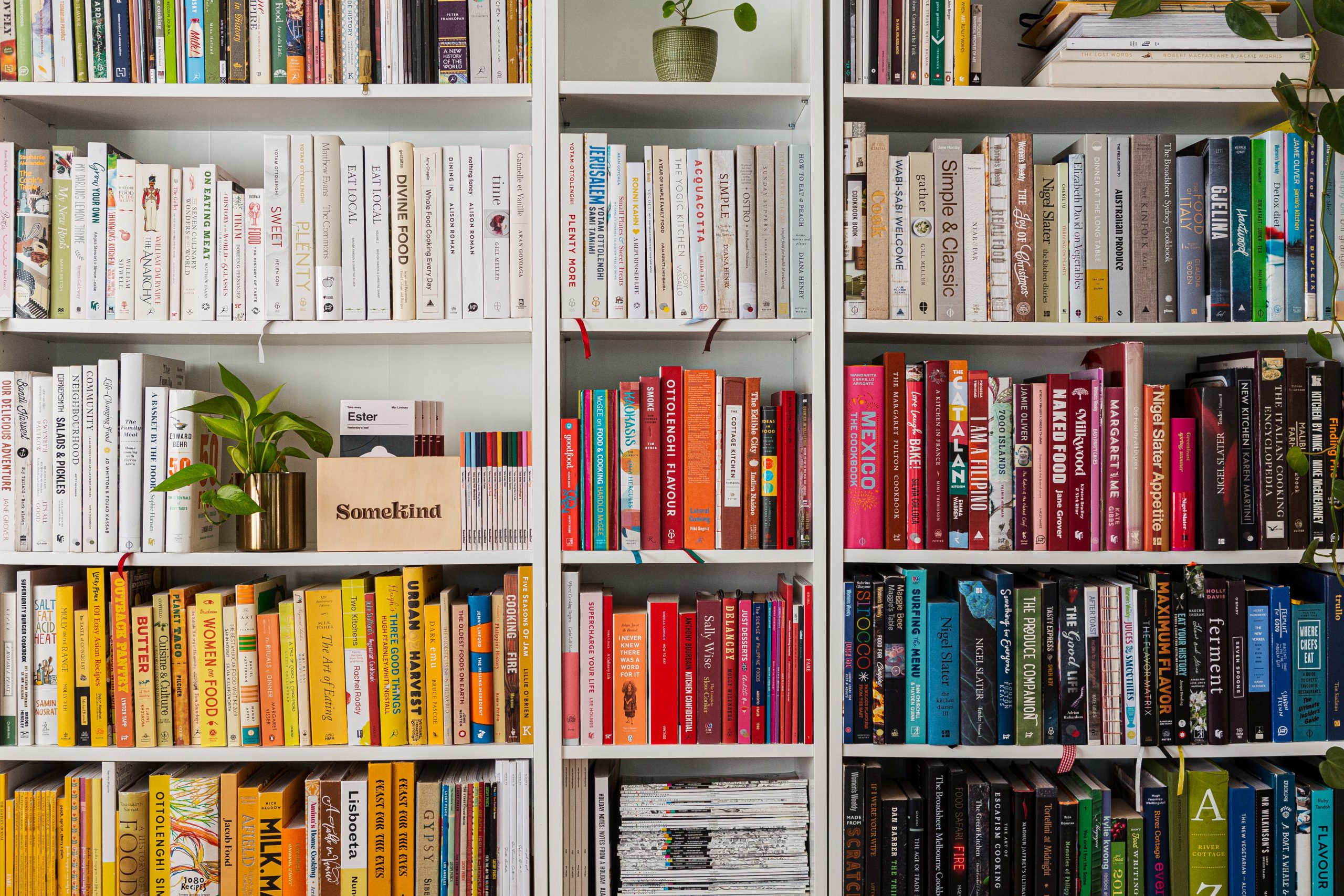 Clap When You Land by Elizabeth Acevedo
This novel is filled with both grief and love, following the story of two young women who are reunited when their father dies unexpectedly in a sudden plane crash. Having established separate lives on different continents, the daughters' paths are forced to cross as they grieve for a man they both thought they knew so well. Acevedo captivates the reader with her brilliant storytelling, which has seen her win the National Book Award-winning and be listed as a New York Times bestselling author. This simultaneously heart-wrenching and juicy read covers themes of loss, forgiveness and the bond of family. Buy on Amazon for £7.99.
Heartburn by Nora Ephron
In Heartburn, the protagonist discovers her husband is cheating on her when she's seven months pregnant. It would be fair to assume, then, that this isn't the cheeriest novel on the bookshelf, however Ephron has created a comedic masterpiece that will leave you in stitches. Despite featuring adultery, anguish and revenge, the main character, Rachel, finds joy in something we all love: food. While trying to win her husband back, mostly with cooking, but also loudly resenting him at the same time, Rachel details some of her favourite recipes in writing and the therapeutic nature of gastronomy. It's unsurprising this modern-classic novel was so energetic and effective as Ephron is experienced in keeping audiences entertained — she wrote the screenplays for films When Harry Met Sally, Sleepless in Seattle and Silkwood. At just 192 pages, even a novice reader wouldn't have a problem in finishing this book within days. Buy on Amazon for £9.99.
Sorrow and Bliss by Meg Mason
Depicting one woman's battle with years of misdiagnosis for a mental health issue, Sorrow and Bliss has been described by critics as one of the most moving novels of the year — and it was also unsurprisingly one of The Sunday Times' top five bestsellers almost instantly after publication. This is Mason's first novel to be published in the UK, and she's received rave reviews for her characterisation of Martha, the protagonist, who many readers have said they feel they can relate to. She had it all — the perfect husband, beautiful looks and an incredible career as a writer. So, when it all falls apart, Martha looks deeper inside herself to uncover a problem she buried long ago. Buy on Amazon for £8.99.
The Inseparables by Simone De Beauvoir
Known for her metaphysical and feminist works, Simone De Beauvoir's novel The Inseparables gives readers (and fans) an insight into her life as it's based on her friendship with childhood friend, Zaza Lacoin. It was deemed too intimate to be published during De Beauvoir's life and was a hidden text until it was published last year. It follows the story of Sylvie and Andrée — pseudonyms for De Beauvoir and Lacoin — and their tragic, compulsive friendship, which critics believed shaped De Beauvoir into the staunch feminist she came to be. This first English edition includes an afterword by her adopted daughter, who discovered the manuscript, as well as photographs of the real-life friendship that equally inspired, and tormented, the author. Buy on Amazon for £8.99.
Kim Jiyoung, Born 1982 by Cho Nam-Joo
A semi-biographical novel, this story was written in just two months, with the author Nam-Joo saying the life of her protagonist was not that different to her own. A former TV scriptwriter, Nam-Joo has an innate capability to keep the reader hooked on her reading, while covering themes of depression and sexism. It's almost ironic that such a powerful book can be based on a simple storyline, which follows the ordinary life of Kim Jiyoung, her family history, her birth, growing up and an adult life. But the generalisation of this 'ordinary life' was Nam-Joo's way of expressing how this story is a common one among Korean women. Throughout the book, Nam-Joo highlights the everyday sexism the protagonist experiences in South Korea, from youth to older age. Published in October 2016, it has sold more than one million copies around the world, becoming the first million-selling Korean novel since 2009 and an international bestseller. This fascinating novel has been adapted into a film, but make sure you read Nam-Joo's words before watching the screenplay. Buy on Amazon for £8.99.