Support bijou businesses this festive season by sourcing your Christmas presents from these independent artisans
Gift your loved ones something meaningful from a local business this year, knowing proceeds go straight into the creator's pocket. Here are just five to kickstart your Christmas shopping list.
For hand-sewn homeware
A lover of all things homeware, Lucy Turnbull hand stitches her delightfully fluffy creations from scratch. Lucy's collection was born out of her self-proclaimed obsession with food, so that's why you'll find placemats shaped as garlic bulbs, gorgeous cushions adorned with the word 'butter' and ice cream swirl rugs (above). Aside from her hand-sewn pieces, Lucy also creates colourful A4 illustrations as A4 prints, which are bound to brighten any room. These handstitched creations start from £40 and her prints are £10 at lcytrnbll.com. Follow her on Instagram @lcytrnbll
For creative ceramics
With a name that pun-admirers will be sure to appreciate, Alice Evans' small pottery business, Al Potcino, started as a hobby alongside her job as a scenery painter for film and TV. She's created a collection of quirky vases, colourful plates, eccentric mugs and fun plant pots — and each has been designed, hand-built and painted by Alice herself. From £15, go to etsy.com/uk/shop/AlPotcino and follow @al_potcino on Instagram.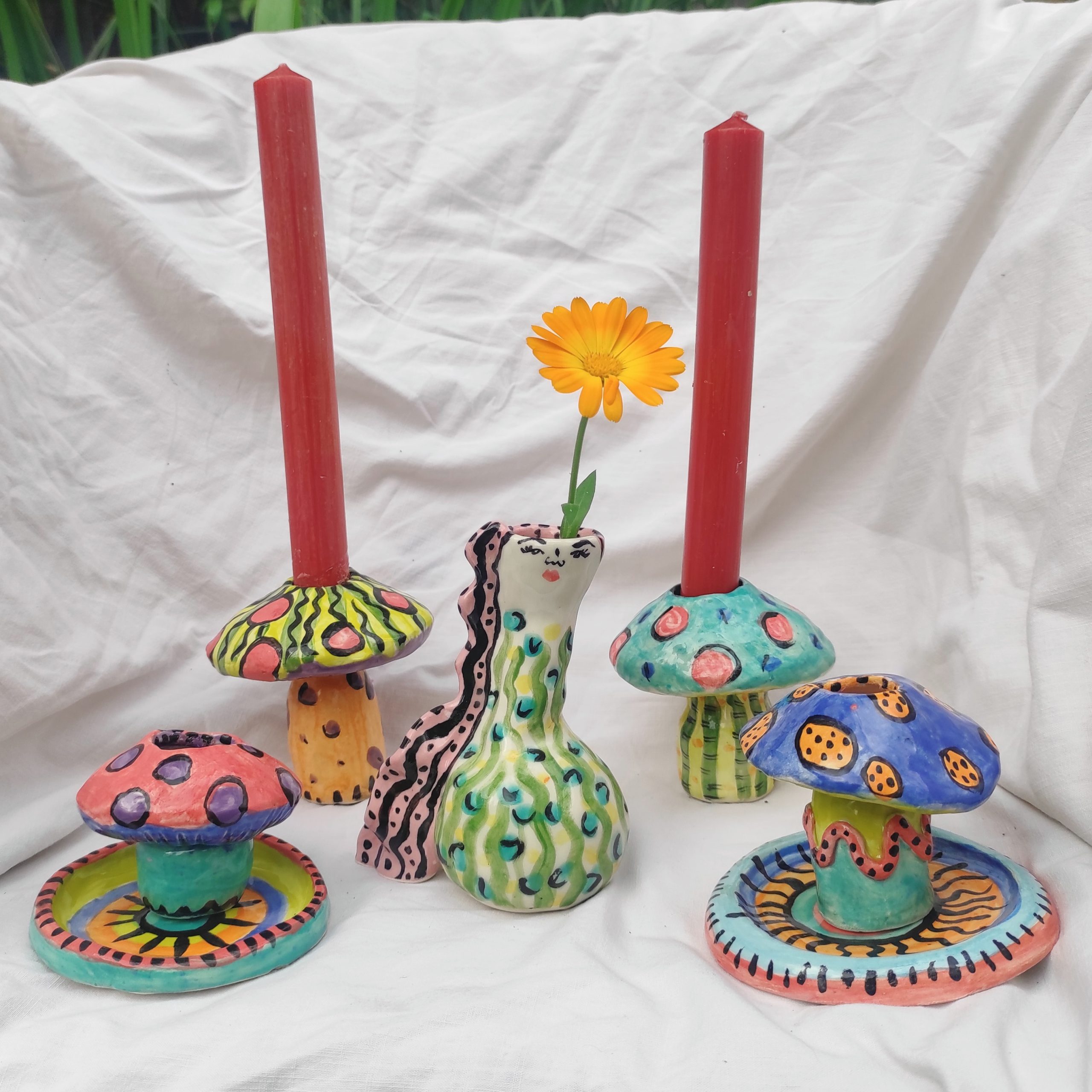 For intricate prints
Working under the name Riverbird, Jill Dunn creates hand-pressed linocut prints from her cosy studio next to the Penryn River in south Cornwall. She works from her own sketches and photographs, which are fuelled by her lifelong fascination with trees and birds. Her most recent project, Postcards from the Helford River, features a selection of small prints focusing on snapshots from coastal adventures with her children, solo sea-swims, and walks with friends. Buy Christmas decorations, prints and tote bags, with prices ranging from £4.50 to £25, at etsy.com/shop/riverbirdstudio and follow @riverbirdstudio on Instagram.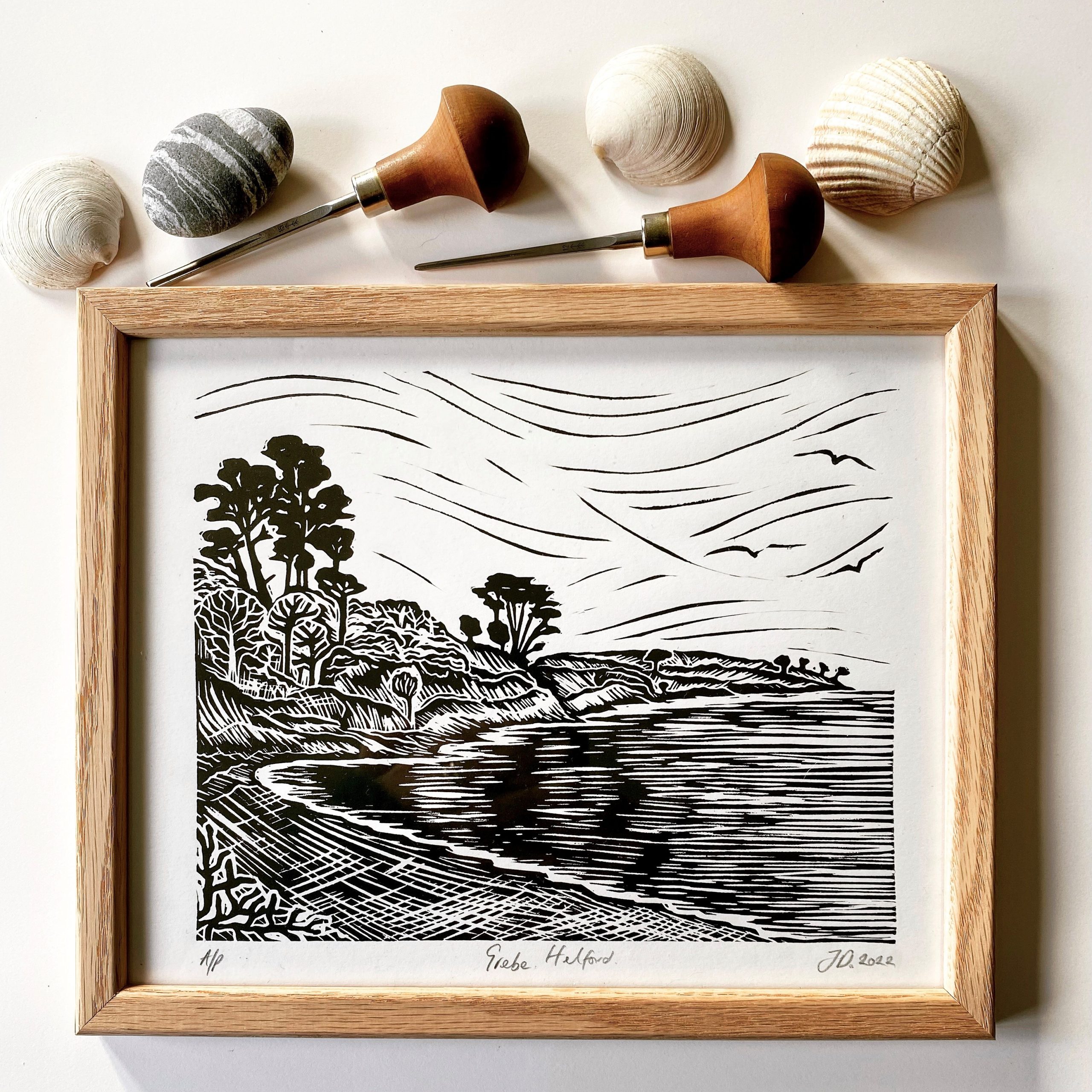 For perfect portraits
It was during her daily walk during the first lockdown that Ana Gallego dreamed up the concept of her art business. These strolls through her London borough and her watercolour kit spurred her on to create intricate paintings of the capital's iconic buildings. Buy a greeting card or print of The Cross Keys in Covent Garden or Hackney Wick's Lord Napier Pub from £15. Follow @anagallegoillustrations on Instagram or go to anagallegoillustrations.com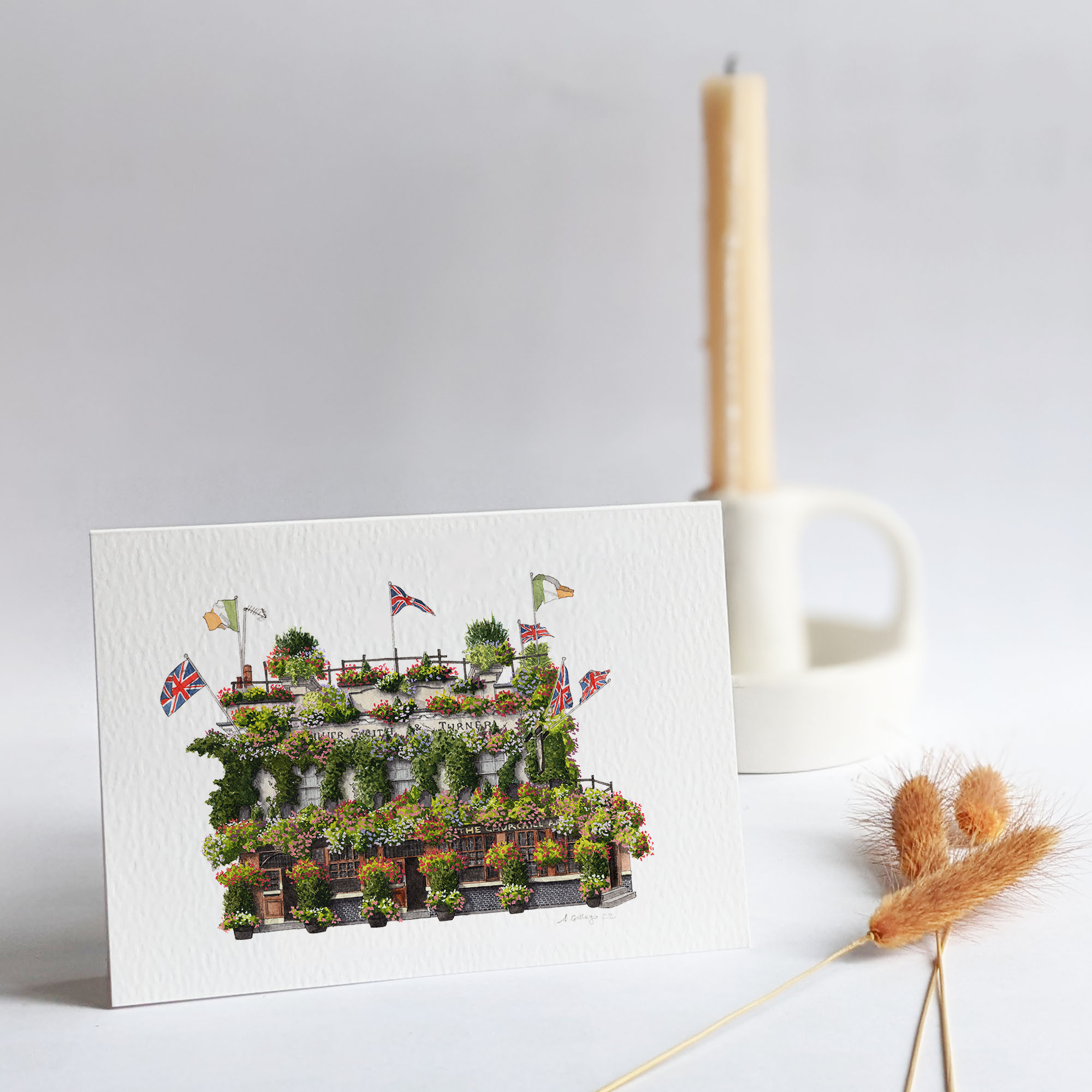 For natural handmade soaps
Rose & Herb began during the 2020 lockdown, when washing hands became more important than ever so founder Elisha Massiah and young daughter Iman decided to make handmade soap. Elisha took an online course at home and began experimenting with essential oils and botanicals. Her business is named after her parents, Rosemary and Herbert. Shop the range of candles, botanical wax melts and flower diffusers online or on Instagram. Prices from £8 to £35.
For handcrafted jewellery
Ray Makes Things is a freshwater pearl jewellery business by Rayanne Chami. Inspired by her mother, an artist and jeweller who ran a social enterprise in Ray's home country of Lebanon, this jewellery features 925 sterling silver and 14-carat gold-filled findings to create durable pieces for fair prices. She sources pearls directly from family-owned farms and has raised over £5,000 for different charities. Shop from £15 at raymakesthings.co.uk and follow @raymakesthings on Instagram.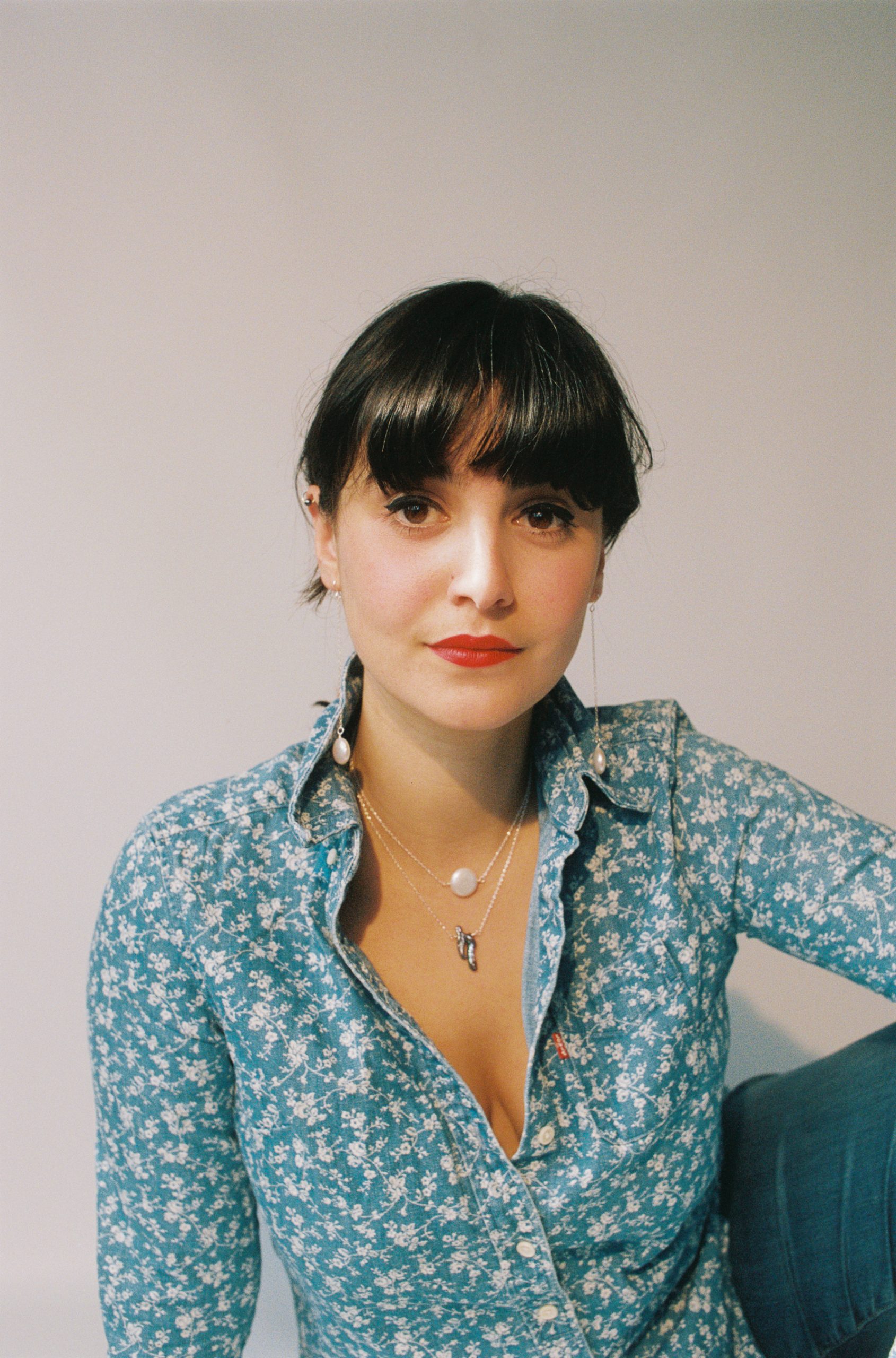 For sustainable fashion
Katrina Wilson is the founder of Katrina & Re, a sustainable fashion brand that reimagines clothing. After designing for different luxury fashion brands, Katrina decided to go solo and works out of her studio in north London. Creating new from old, collections are designed by mixing upcycling with new eco fabrics in her own vibrant designs, and each piece is designed with longevity in mind. Go to Katrina's Instagram or shop the latest collection on her website, katrina.re. Items from £15 to £250.