Performance psychologist for Southampton Football Club, Dr Amanda Wilding, reveals why team sport is so beneficial to women's mental health and overall performance
As I sat back and watched the Lionesses fearlessly defeat Denmark, Haiti, China and most recently Nigeria to earn a place in the quarterfinals of the Women's World Cup, I couldn't help but marvel at the team's sheer power and determination. Not only does each player have a clearly defined role, but their shared confidence enables them to perform cohesively. And what's more, it seems that there are genuine friendships among them, which may be their most valuable strength.
This all made me wonder: do women perform better when they're competing together?
"Women are social beings who form emotional connections through supportive networks," says Dr Wilding. "As a result, they often benefit from social facilitation."
Increased effort
Social facilitation is a phenomenon in which an individual's effort level is improved by the presence of others, which is further increased through interactions with teammates.
So, while we tend to perceive exercising with others as being somewhat distracting (because we'll inevitably pause to chat), partnering up can instead be helpful for motivation. But this isn't because you'll push each other to do better.
"The simple presence of someone else doing the same task is enough to increase an individual's performance," explains Dr Wilding. "You'll be working harder without even thinking about it."
And this phenomenon isn't limited to workout buddies. It can also occur in group exercise classes, such as dance, spin and boxing, through being part of a club or within competitive sports.
"Endorphins are released during exercise and help to buffer stress. Just a simple smile to those you're working out with is enough to kick-start the process and get you performing better."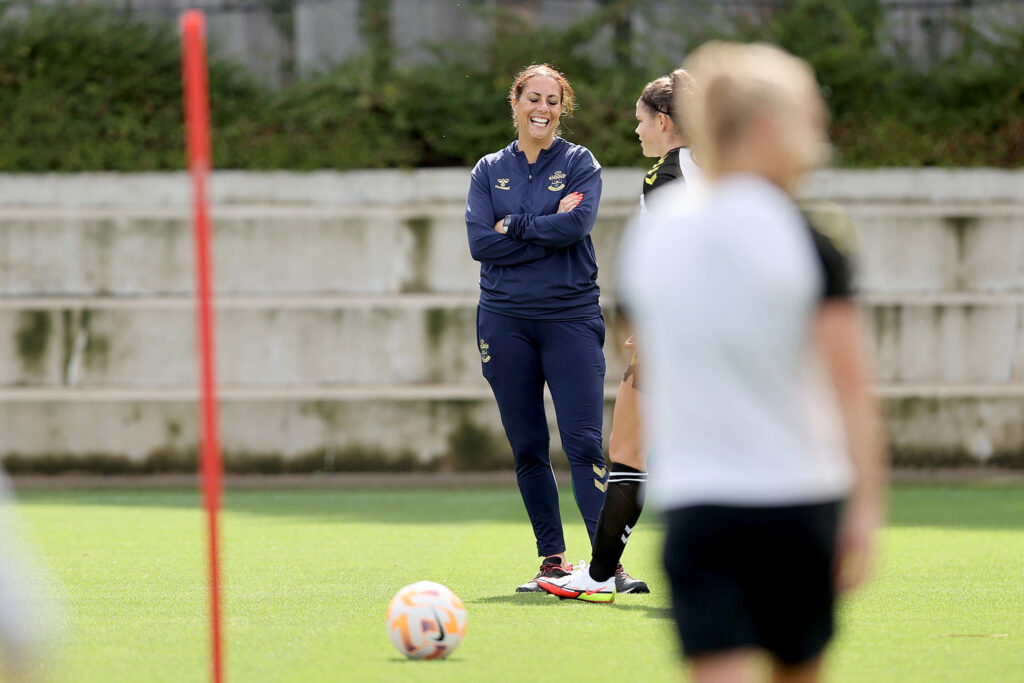 Maintaining consistency
As well as benefiting from the mere presence of others, Dr Wilding points to team culture being particularly advantageous for female performance.
"Having a strong culture can make being part of a group desirable and fun," she says. "Which can thus bring about consistent involvement. Culture can come in social, emotional, psychological, or physical forms, building team spirit based on one or more of these gives the team a clear identity, making it easier for people to know whether or not the team is for them."
This all means that if you're someone who struggles to motivate themselves to go to the gym, or get out on that run, group exercise may be the solution you've been looking for.
Moreover, if you're interested in joining a team or club, there's also the added element of performance commitments: you'll be less likely to drop out of a training session if you have other people counting on you, which is particularly beneficial for those who thrive on pressure.
Confidence in others
While these benefits sound great, you may be wondering why they're specific to women. Surely men would experience the same advantages when performing in a group rather than on their own?
"Men and women place value and attach importance to different qualities. As a result, men's perceptions of the advantages and disadvantages of being a team member differ psychologically."
In a 2013 study, titled 'Are Women More Attracted to Cooperation Than Men?'  Peter J Kuhn and Marie-Claire Villeval concluded that women tend to perform better in cooperative environments, while men prefer to work alone. This is because, within the study, women demonstrated greater confidence in their team members' abilities than the men did.
And this is something which Dr Wilding points to as being the "core foundation" of the Lionesses' strength. "It appears that they trust and work hard for each other because they have confidence in each other's abilities, rather than just their own." Overall, it seems that it's the combination of task (having a common goal) and social cohesion that will, hopefully, bring glory to the Lionesses and could be a source of motivation for women back home.
"Once a group has bonded, setting challenges that involve equal amounts of effort and communication are great for building team spirit," explains Dr Wilding. And creating a common ground and focus point within a group is a sure-fire way to get you out that door and start working up a sweat.