A recent sustainability report called for more environmental progress within the beauty industry. In the meantime, here are top tips on how to shop skincare and makeup sustainably.
The beauty industry has been making efforts to improve sustainability in recent years, with several leading brands, including L'Oréal and Unilever, publicly committing to making changes such as reducing plastic pollution. As part of this move towards a more sustainable industry, the term 'blue beauty' has been coined, focusing on protecting oceans: 'coral safe' labels have begun appearing on sunscreens, and Hawaii has become the first place to ban sunscreens containing chemicals harmful to reefs. Despite this progress, the industry remains one of the biggest producers of single-use plastic and more change is urgently needed.
In October 2020, the British Beauty Council published The Courage to Change, a report offering a framework for progress. Ray Hopkinson, from the charity Hubbub, which worked on the report, has advice for consumers looking to reduce their impact on the environment.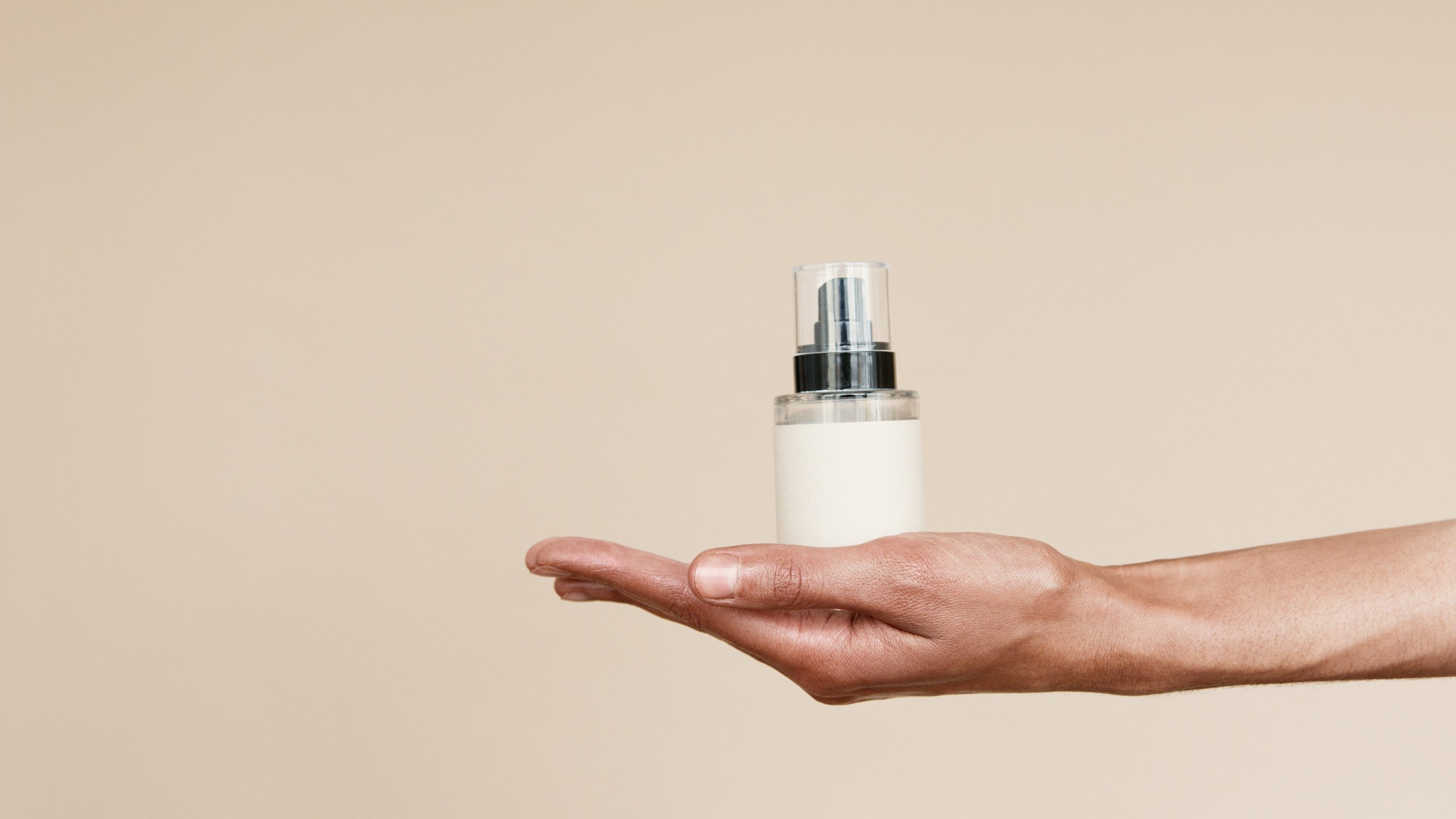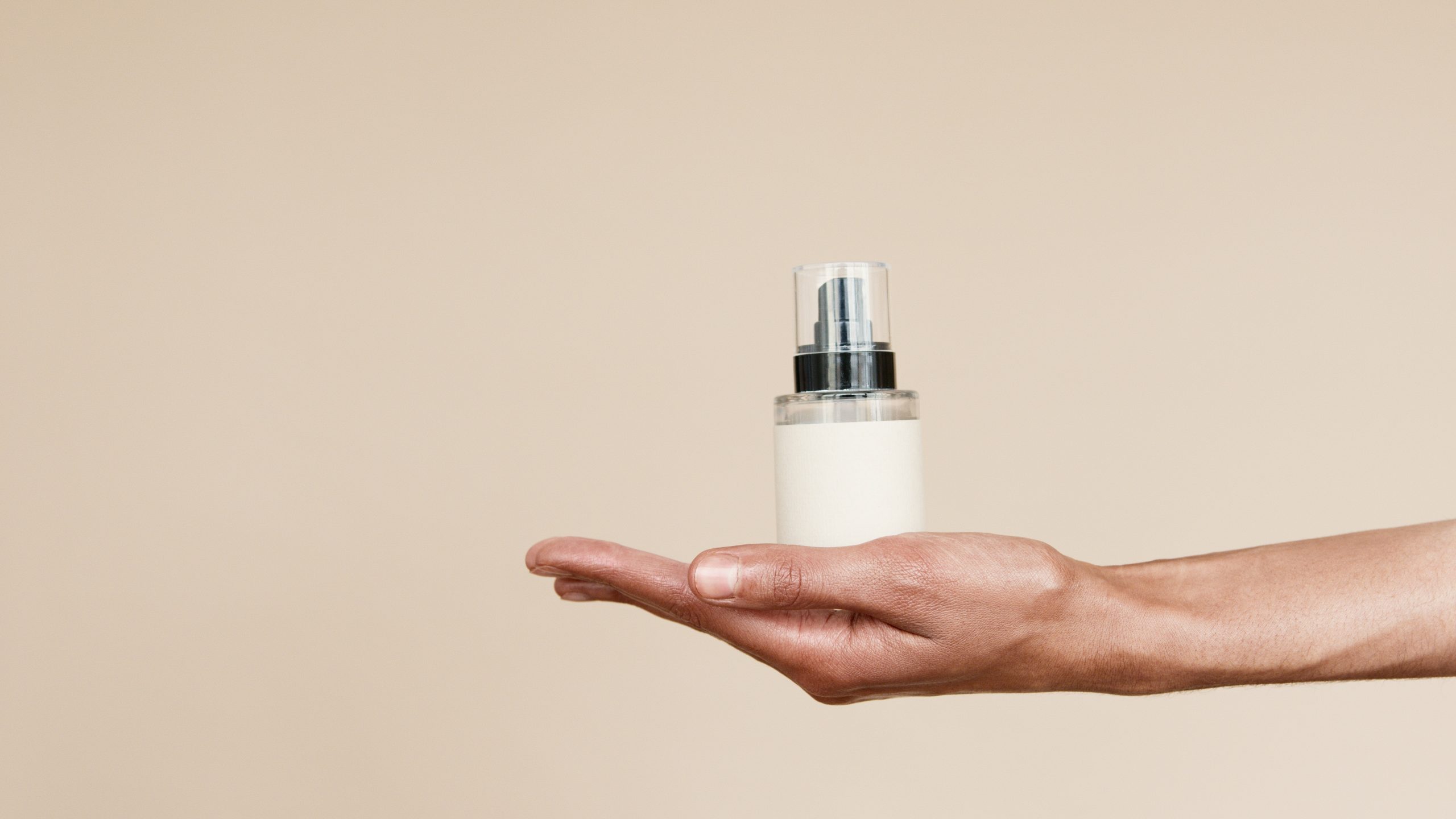 Check the label for sustainable certifications
"The Hubbub survey showed that more than 61% of people have used or partly used products they no longer want," Ray says. The simple solution, she explains, is to give the product to a friend and, going forward, to remember to choose more carefully — after all, buying less is always best. "You can help create positive change by checking the sustainability credentials of the products you buy and choosing fewer, more sustainable products," she adds. "Look for national or international independent certifications from the likes of Natrue, Rainforest Alliance, Roundtable on Sustainable Palm Oil, Leaping Bunny, Soil Association and B Corp. Buy products with less packaging or look for 'rPET', which signifies recycled plastic packaging."
Look out for greenwashing claims
Products are sometimes marketed in a way that makes them seem more environmentally friendly than they are, which Ray believes undermines credibility across the industry and confuses consumers. The so-called 'clean/natural beauty' sector is one such area that causes complications. "Without any strict definition or regulation in the cosmetics industry, the terms 'natural' and 'organic' often fall prey to greenwashing," says Ray. "As little as 1% organic material is all that's needed for a company to claim a beauty product is organic."
Similarly, products may be branded eco-friendly, but without detailed information on manufacturers and supply chains, this can be impossible to verify.
What's more, warns Ray, while there are benefits to increasing the use of plant-based materials, there would be drastic effects on commercial farming. "There's an environmental impact of switching to anything en masse," she says. "We've seen this with the rise of plant-based milk, in particular soy. That's why this subject is so contentious, as marketing products as 'clean', 'green' or 'natural' is confusing for the consumer without full transparency on the environmental impact of ingredients."
Shop local and selectively
You can find a list of the 20 most popular sustainable brands at cosmetify.com — in top place is Origins, followed by Liz Earle and Weleda.
You don't have to look too far for sustainable beauty brands, and many will have stands in your local department store or chemist. Elf, known for championing diversity with its make-up, uses vegan ingredients and doesn't include any harsh chemicals that could harm the planet or even your skin. Tarte Cosmetics is also working to give back to the planet, with all its ingredients being sustainably sourced. The company has also launched and donated to several environmental initiatives, such as helping to preserve ecosystems and marine wildlife in partnership with the Sea Turtle Conservancy project. Other shops you can easily find on the high street are Lush and The Body Shop, both renowned for their commitment to recyclable materials and Fairtrade standards.
When it comes to skincare, Aveda and Ren are just two of the brands working towards a more sustainable and ethical future. Ren pledged to become a zero waste company by the end of 2021, while Aveda's products are supplied ingredients from the Indian firm Nisarga, which grows them through organic agriculture, being 100% eco-friendly leaving no toxic residues on the earth.
As with any sustainable shopping endeavour, buying local is one way to act responsibly and cut your carbon footprint. Therabies produces skincare and body care products, as well as essential oil blends and homeware, all handmade in east London. Containers are all either glass or metal, and some products are made in packaging-free bar form, such as shampoos, soaps and deodorants. Shop the range here.