Too busy for lengthy and arduous gym sessions? These innovative solutions could help you tone up in no time.
If you're tired of quick-fix crash diets and strenuous workouts that claim to get you summer-ready, well, you're not the only one. There's now an easier way to sculpt your muscles without exhausting yourself.
Here are some next-gen treatments and workouts that could help you look your best within a short time frame.
EvolveX: pain-free, full-body contouring with zero downtime
For tightened skin, cosmetic doctor Dr Dev Patel suggests EvolveX, a brand-new technology offering a full-body contouring treatment with quick results. "EvolveX works with the concept of electroporation, meaning it bursts the fat cells with a minimal electric current," he says.
"This helps to reduce fat, tighten skin and tone muscle in a variety of areas, including the abdomen, waist, buttocks, arms and thighs.
"It involves a hands-free applicator that harnesses the power of radiofrequency to penetrate the skin and heat its deeper layers. During sessions, you'll feel a warm sensation, which many patients have compared to a hot stone massage."
A favourite of Eva Longoria, the treatment is pain-free and has zero downtime. "This means patients can go straight back to their activities," says Dr Patel. Early results could appear within six weeks, with peak outcomes at three to six months.
Course of six EvolveX treatments (recommended) from £295.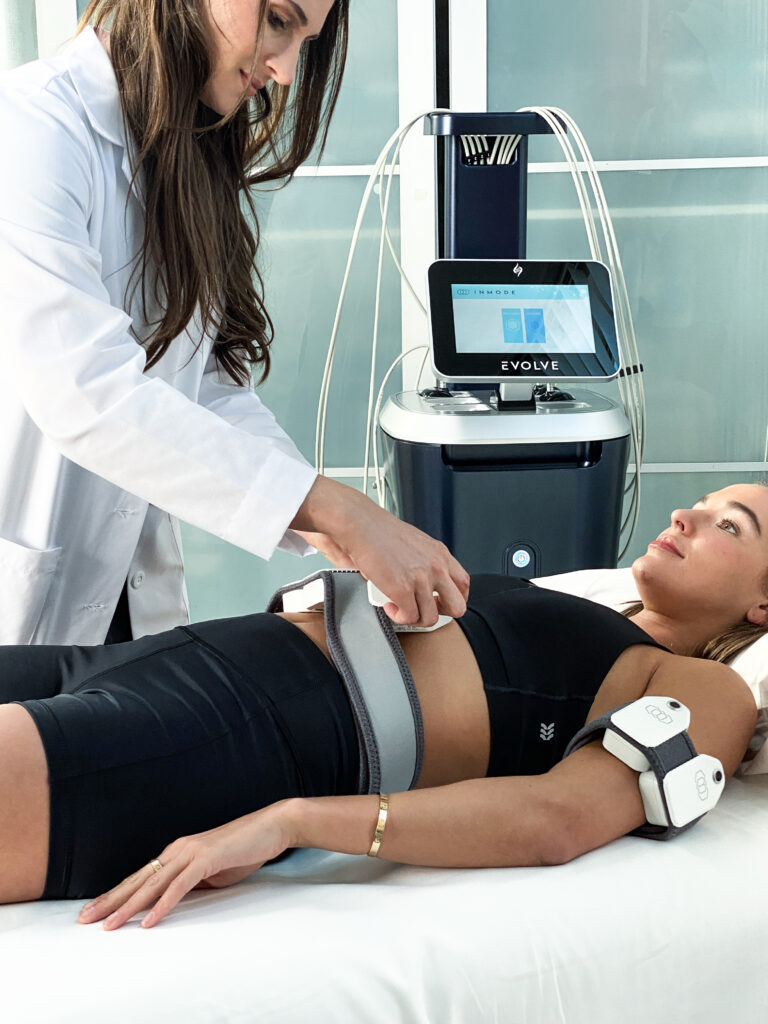 Thermage FLX: single treatment for skin tightening with long-lasting results
Plastic surgeon Dr Angelica Kavouni favours Thermage FLX, a skin-tightening treatment using the power of RF for long-term effects. Loved by Demi Moore, Gwyneth Paltrow and Jennifer Aniston, it reduces the appearance of fine lines, wrinkles and sagging skin.
Best of all, rather than multiple visits to the clinic, it only requires a single treatment. "The knees and elbows are among the first places to start showing our age," says Dr Kavouni. "The knees in particular take on a lot of stress, so skin is always having to stretch. This, along with ageing, sun exposure and volume loss, can lead to loose skin."
"Sagginess can also be attributed to a lack of hydration, which is why it's important to keep your skin moisturised, as well as protected from the sun.
"The treatment is also fantastic for tightening the skin on the tummy area, especially post-pregnancy when the skin has lost a bit of its elasticity."
One full-face Thermage treatment from £2,000.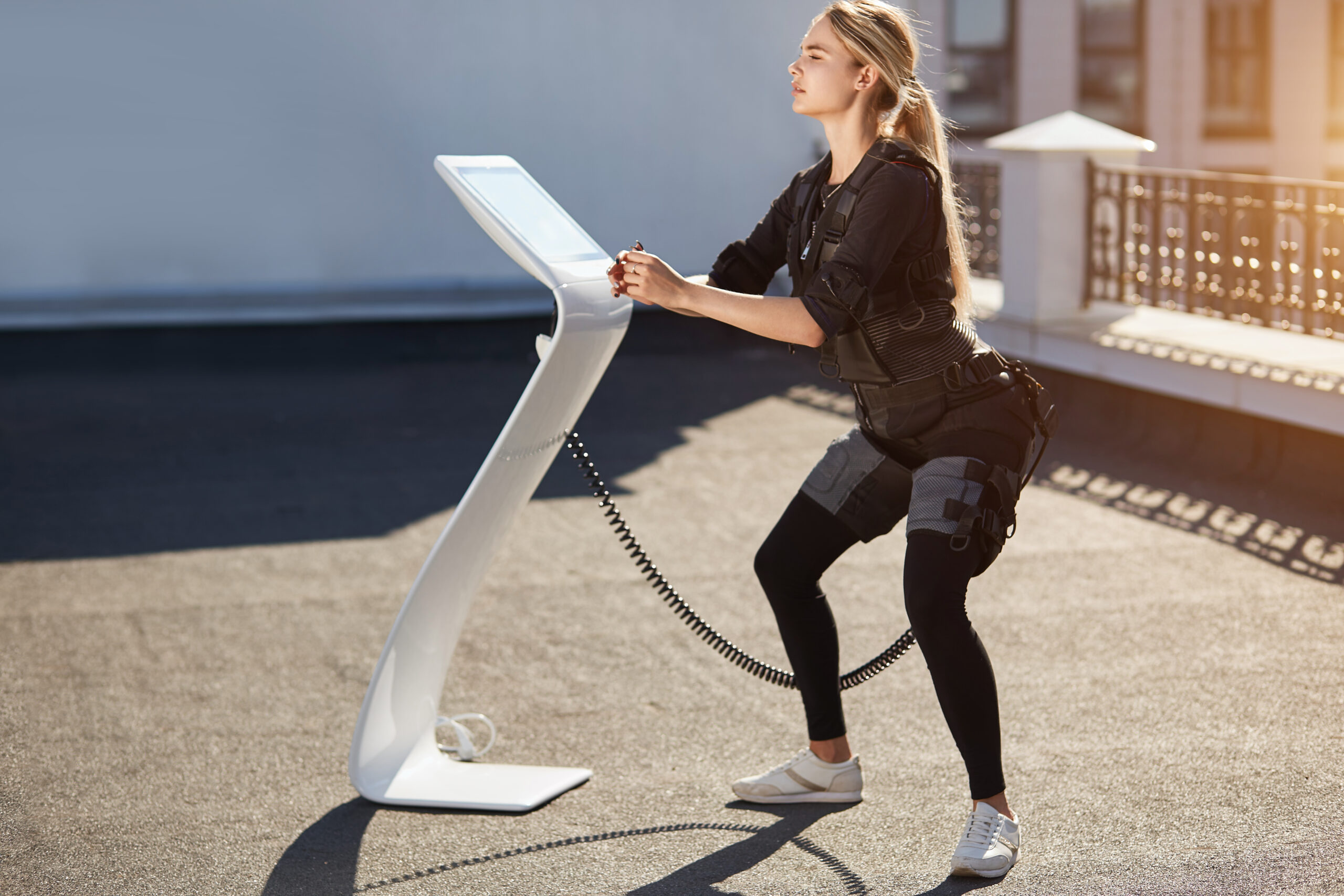 EMS: tech-assisted workout for quick muscle toning
Getting popular in the fitness space is Electrical Muscle Stimulation — or EMS — which sends artificial signals through the skin to cause muscles to contract involuntarily. By training for 20 minutes twice a week, this technology claims to achieve results superior to any conventional training of the same duration.
"EMS was created for medicinal purposes; its main purpose is rehabilitation of the muscular system and nervous system," says Fernando Iriarte, international sales manager for EMS. "Only in recent years it was found to cause toning of muscle mass and breakdown of fat."
EMS has also been found to improve joint pain and swelling, increase the range of motion for tense muscles and tendons, reduce stress and discomfort, and improve blood flow and circulation.
It's recommended that EMS technology is used for training purposes no more than twice a week. This is to allow time for your muscles to repair and recoup before your next session.
One EMS session from £2,100 for home use; from £3,448 for business use.
Words by Emma Gibbins