Floaty, floral and fun — here's a selection of summer dresses from British brands to add to your wardrobe this year.
Although the summer dress isn't a groundbreaking fashion statement, it remains a necessity in our wardrobe year after year. It's been a firm feature on the high street for decades, but its resurgence in popularity in recent years can be owed to the likes of Instagram and TikTok. Influencers — ranging from Swedish fashion designer Matilda Djerf and fashion broadcaster Camille Charrière to the likes of world-renowned models Gigi Hadid and Kendall Jenner — have championed the summer dress, wearing it to glamorous dinner parties or on the streets of their home cities, highlighting to their millions of followers the versatility and timeless nature of a classic summer dress.
So if you wish to feel effortlessly pulled together in a detailed maxi dress, or are on the hunt for a floaty midi to style as the temperatures rise, we've found a number of British fashion brands combining elegance and ease with their dress designs — here's our pick.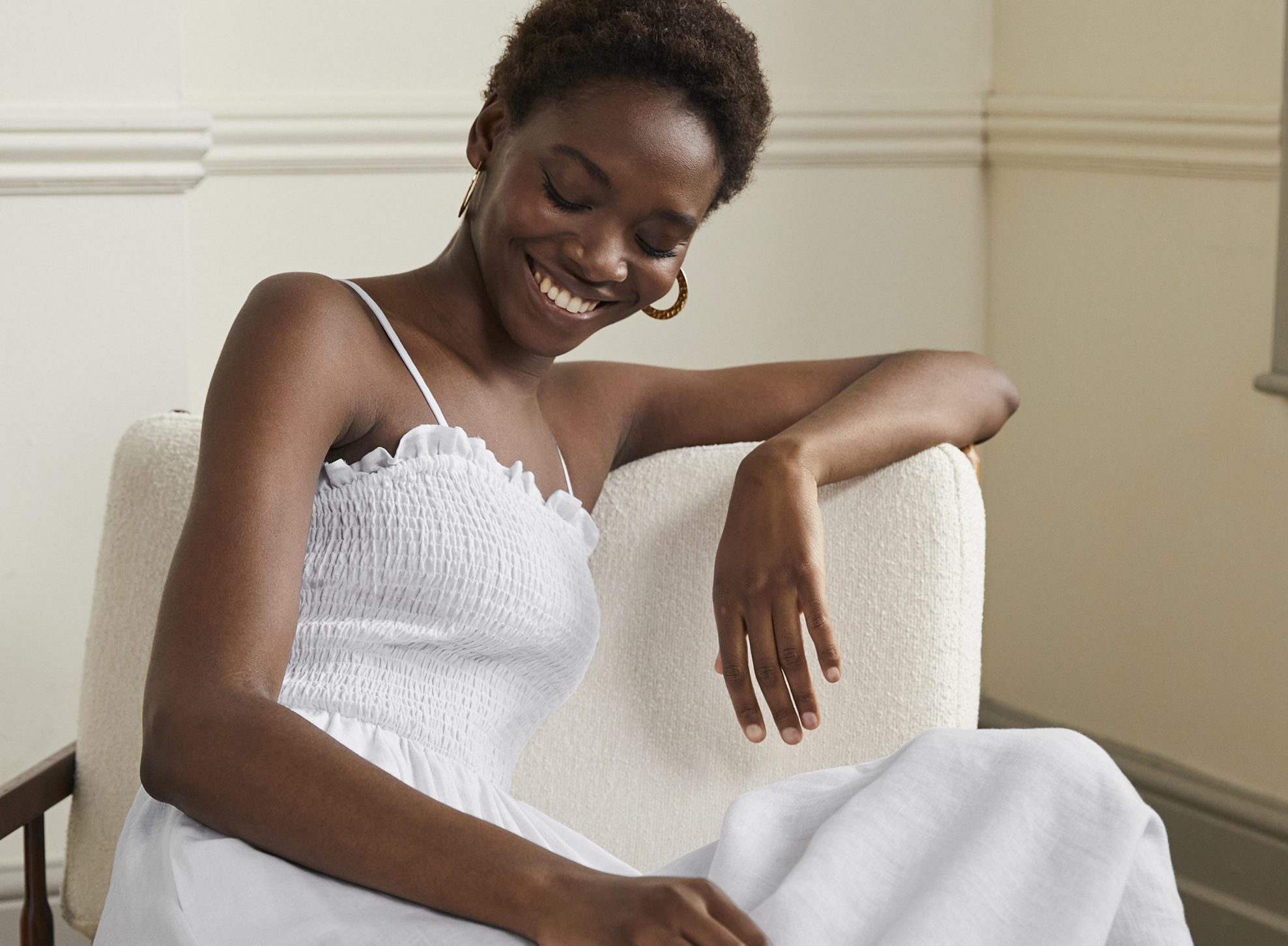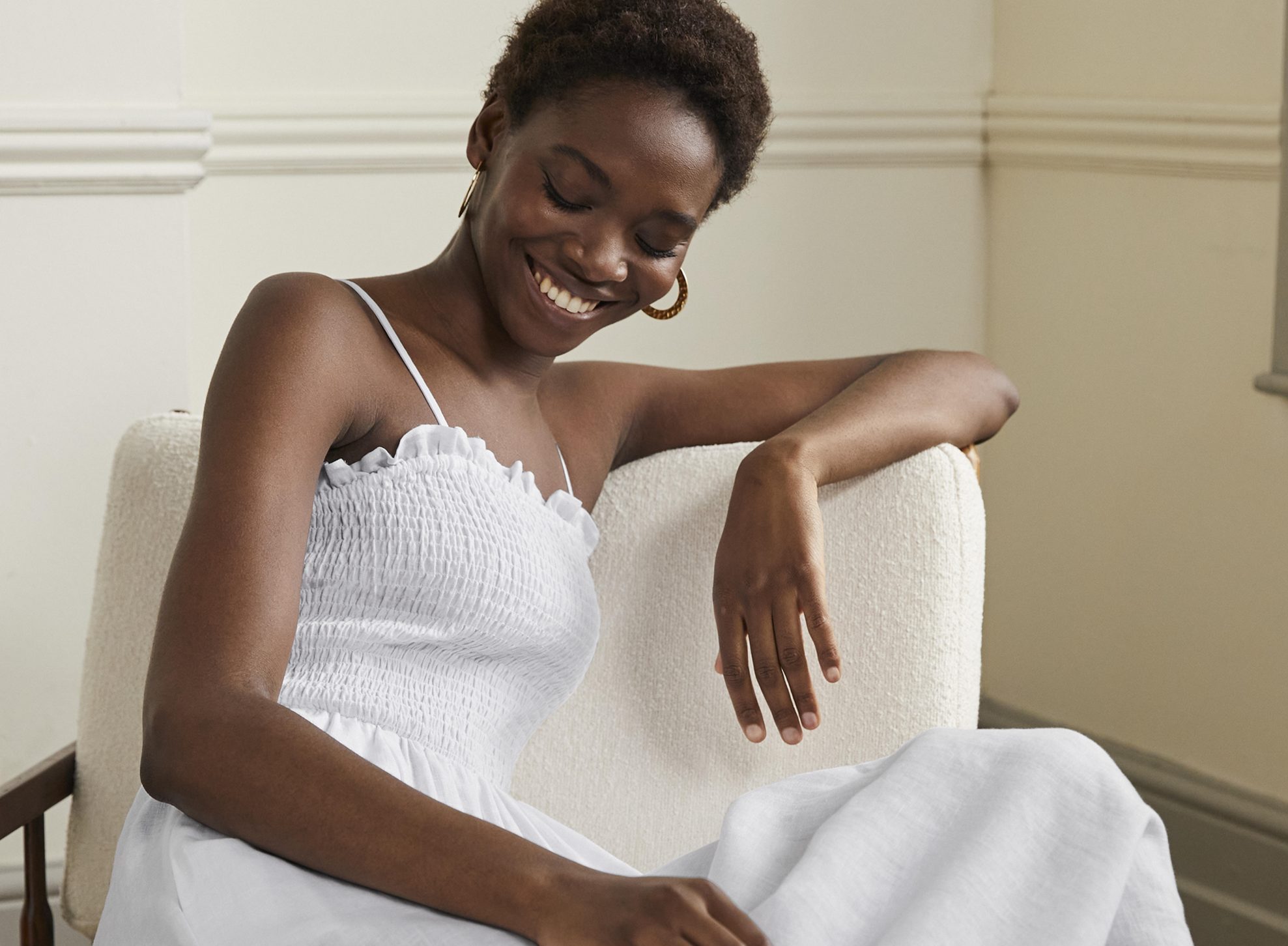 Wear Boden's Strapless Linen Midi Dress
Johnnie Boden started Boden from his kitchen table in West London 1991 as a mail-order business with an eight-piece menswear collection. It soon expanded to women's and children's clothing and despite still being an online business, it's family-run with Johnnie, his wife and three daughters helping design collections. Linen is a sought-after fabric for summer clothing, mainly due to its breathable nature and ability to dry quickly. The Strapless Linen Midi Dress (£110) is made of 100% linen, available to buy in three colourways: white, pink and black. It has removable and adjustable straps, so you can style two looks with one dress. The skirt also has two discrete pockets slipped into the seams.
Buy Seasalt's Enor Dress
Seasalt was born in 1981 when the Chadwick family bought a little shop in Adelaide Street, Penzance, called General Clothing Stores. The Cornish shop sold traditional workwear, like fishermen's smocks and Guernsey pullovers but soon, the three Chadwick brothers Leigh, David and Neil decided to create a clothing brand inspired by all they love about Cornwall. Its Enor Dress (£55) features a vibrant botanical print and is made from 100% breathable organic cotton. Falling below the knee, it has a feminine fit, with an easy, softly gathered waistband and is finished with a scoop neck, short sleeves and two relaxed side pockets.
Style Rixo's Gio Dress
One of Rixo's iconic dresses, The Gio is the company's most sought-after design which is suited to glamourous evening dinner parties or elegant summer weddings. The Navy Polka Dot Daisy Mix (£345) features hand-painted flowers and is made of pure silk. The dress' sweetheart neckline is beautifully flattering, and the skirt is unlined for an elegant drape. Rixo comes from humble beginnings and was founded by friends Orlagh McCloskey and Henrietta Rix in 2015 from their flat. Since, it has become one of the biggest fashion success stories, with some of their designs selling out in record time.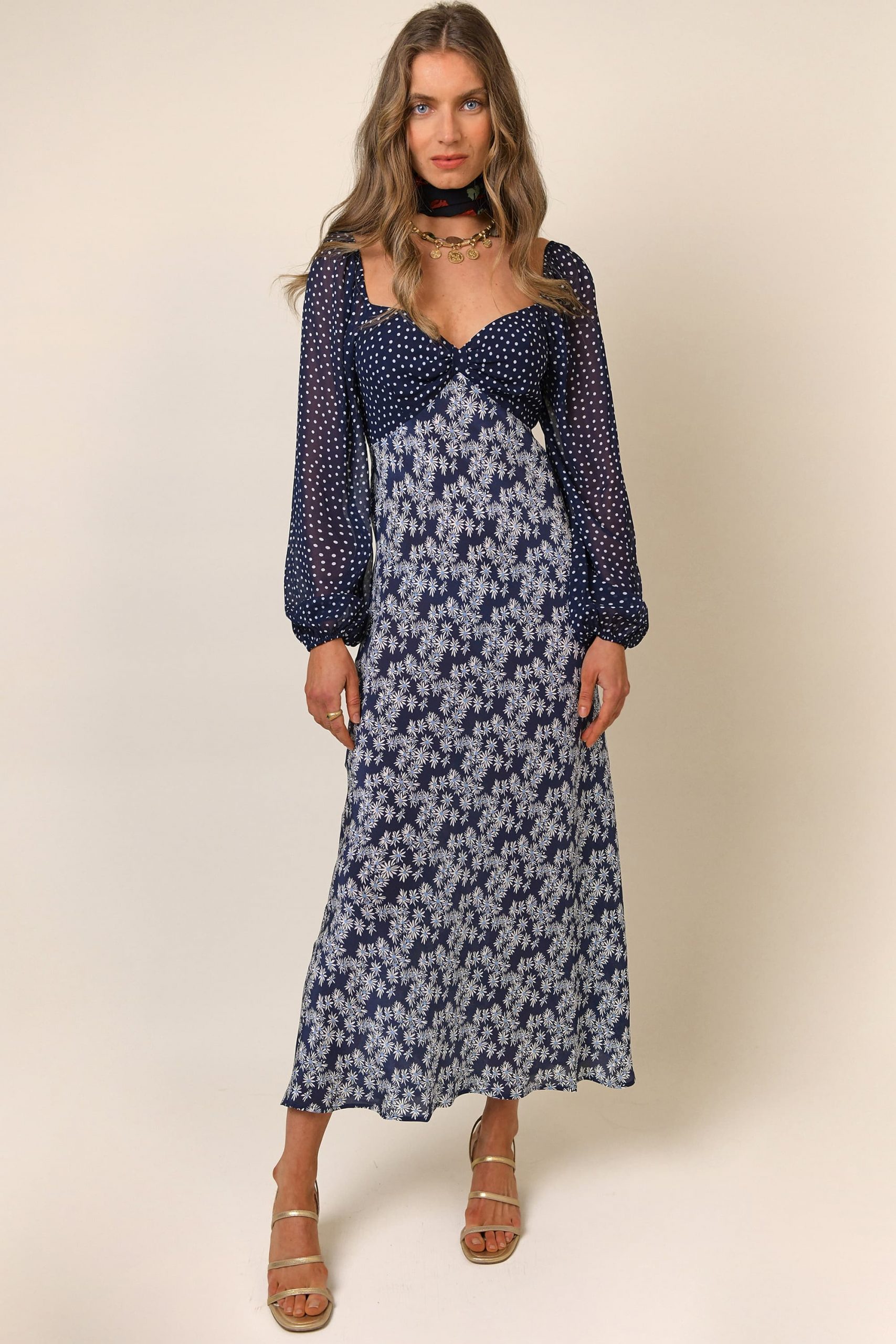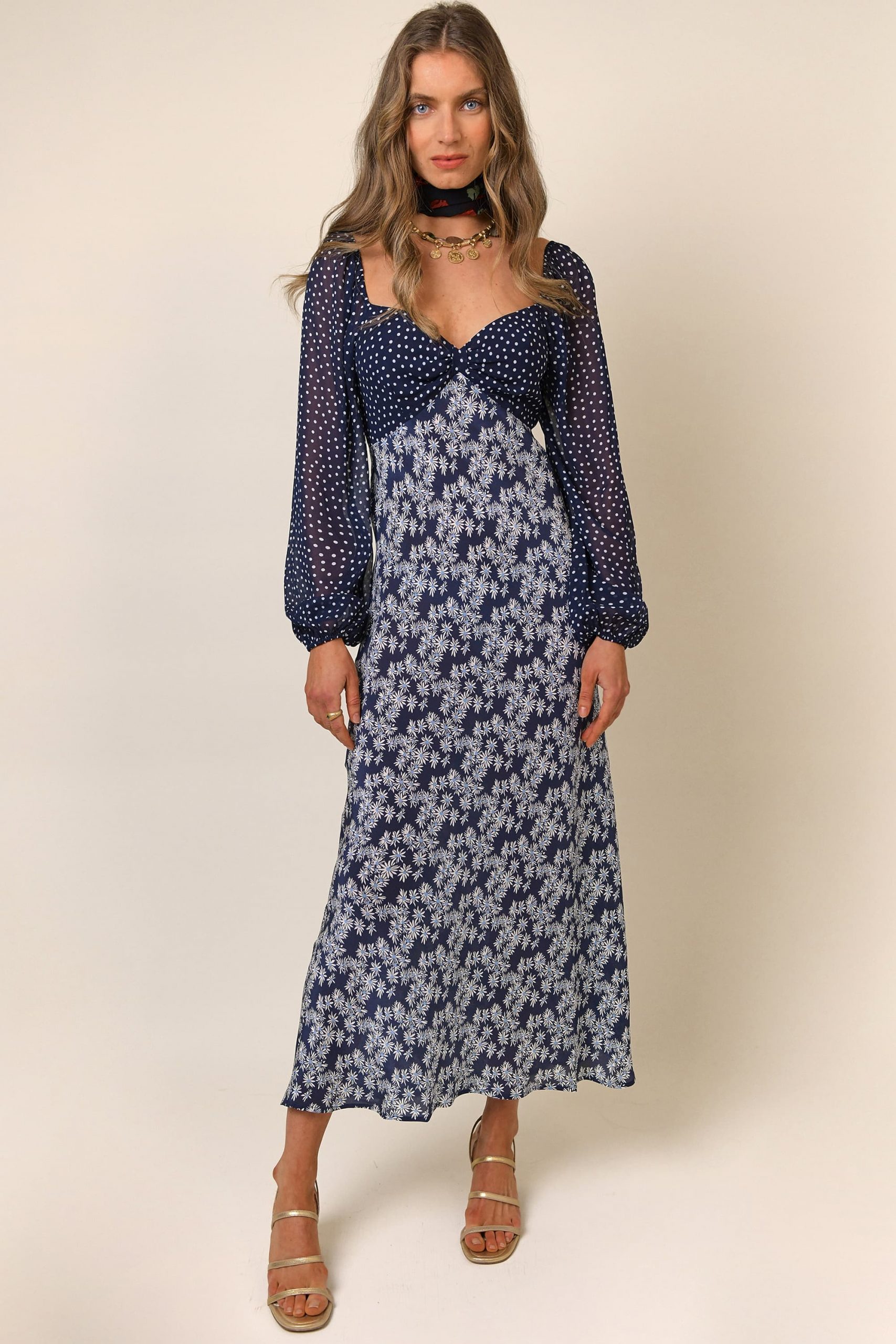 Buy Nobody's Child Rosanna Midi Dress
Founded in 2015, Nobody's Child is an independent, London-based brand which is renowned for its signature in-house designed prints, elevated silhouettes, and responsible manufacturing. Nobody's Child labels itself as an eco-conscious fashion brand, with its 2022 collection is made up of 90% responsible fabrics. The Rosanna Midi Dress (£49) is another floral number — made from 100% Lenzing Ecovero Viscose — adorned with a ruched V-neckline and then clinches the waist, courtesy of its fixed bodice, and is complete with a tie at the back.
Try on Oliver Bonas' Rose Printed Ivory Midi Dress
Founded by Olly Tress, the first Oliver Bonas store opened on London's Fulham Road in 1993 selling handbags and jewellery from Hong Kong, where his parents lived. Fast forward nearly 20 years and the brand has become a household name for its chic interiors and clothing. The Rose Ivory Printed Midi Dress (£79.50) embodies a classic floral design which has become synonymous with spring and summer. The dress also features a tie-up back and slightly puffed sleeves while the skirt falls straight to just above your ankles.