King of London's cocktail scene Ryan Chetiyawardana, AKA Mr Lyan, shares three Christmas cocktails to serve this festive season
Known for low-waste innovation and his use of unique ingredients, Ryan Chetiyawardana has twice been named UK bartender of the year and runs a pride of award-winning bars across the globe, including Lyaness at Sea Containers London and Silver Lyan in Washington, DC. With an eye for boundary-pushing concepts (his very-first bar, White Lyan in London, was the first cocktail bar in the world to use no perishables, no fruit and even no ice), Ryan's focus continues to be on inventing drinks that are sustainable and driven by the chemistry of his ingredients. We find out three of Ryan's favourite cocktail recipes, which he'll be mixing up at home this Christmas.
For party power: St Nicholas' Punch
Ryan says: "An everyday version of my St Nick's Punch, this can be served hot or cold. Dial up the decadence by replacing the cider with champagne."
Serves 12:
200ml clementine syrup (peel and fruit of eight clementines, two tbsp brown sugar, a pinch of salt and pepper, 400g sugar, a thumb of sliced ginger, one clove and one crushed cardamom pod)
500ml brandy
200ml apple juice
750ml brewed Earl Grey tea
750ml dry cider or champagne
Method:
Peel the clementines and cut in half. Place on a tray, sprinkle with brown sugar and a touch of salt and pepper, and roast in the oven at 200C for 15 minutes. Allow to cool. In a pan, boil 250ml water and then add the peels, sugar and spices. Stir to dissolve, cool, and strain to create your syrup.
To serve cold, add ice to a punch bowl with the roasted fruit. Add all the ingredients except the cider combine. Add the cider or bubbles and serve in ice-filled cups with a sprig of mint. To serve hot, add all the ingredients except the cider to a pot and heat. Serve with your fizz of choice.
For fireside evenings: Barberry Negus
Ryan says: "Smoky, warming and satisfying — this combines my own whisky, inspired by a cure-all of Irish herbs and spices, with a tea that my Sri Lankan parents used to make."
Per serving:
100ml coriander seed tea (1 tsp coriander seeds, 3 black peppercorns and a pinch of fennel seeds)
35ml Fierfield Barberry (or an Irish single malt or pure-pot whisky)
5ml Islay single malt
50ml Ruby or LBV port
5ml honey
Method:
To make the tea, add all the ingredients to a pan with 100ml water, bring to the boil for one minute and then strain into a jug. Add all the ingredients to a heat-proof glass, stir, then top with the hot tea. Garnish with fresh lemon.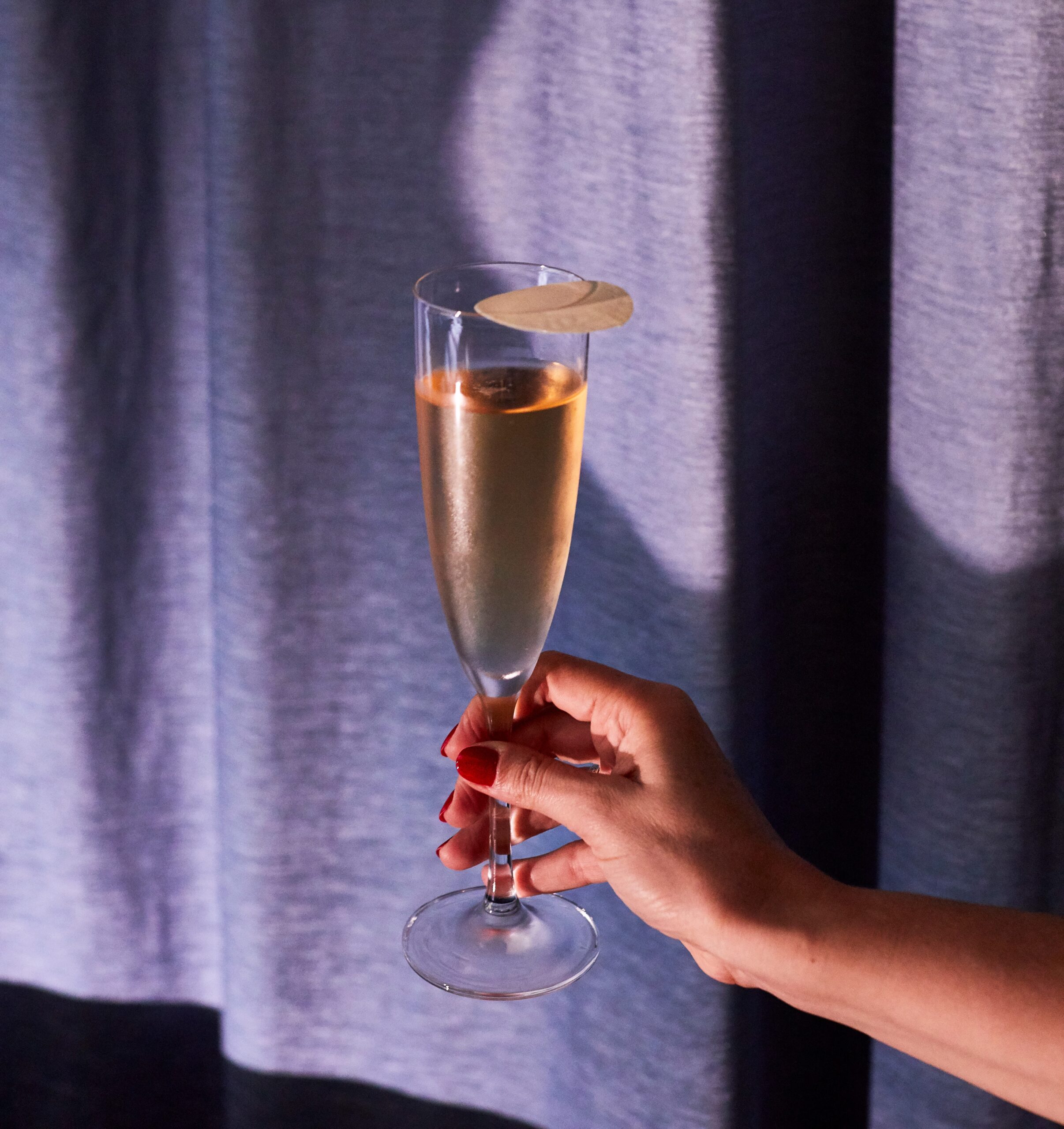 For festive decadence: Sloe 75
Ryan says: "I like fizz at Christmas — you can use champagne, English sparkling, cava or crémant."
Serves 15:
300ml gin
Sprig of fir, pine or spruce
200ml dry vermouth
150ml cordial, such as Robinsons blackberry, cranberry and sloe or Ribena
100ml water
2-3 bottles of champagne, to serve
Method:
Infuse a sprig of fir, pine or spruce in the gin for at least one hour. In a bottle, combine the pine gin, dry vermouth, cordial and water. Chill in the fridge. To serve, add a sprig of rosemary to a flute, with 50ml of the chilled gin mix. Top with 100ml Champagne.
Looking to gift something special to the chocolate lover in your life this Christmas? We've got you covered with our list of delicious, indulgent treats.
And from riverside terraces to Japanese drinking dens and winter igloos, we've rounded up London's best nightlife offerings to marry a Christmas atmosphere with festive tipples.
Words: Louise Stapley