A passion for vegan cooking led Gaz Oakley to change his lifestyle and attract a huge following on YouTube and Instagram with his signature dishes.
It seems everyone wants to learn how to cook like Gaz Oakley, based on his more than 53 million views on YouTube. His own website Avant Garde Vegan by Gaz Oakley with an ever-growing audience of more than one million people is a treasure trove of delicious vegan recipes. And with a number of cookbooks under his belt, it's easy to see why — he turns plant-based recipes into delicious meals to savour and love.
Gaz decided to cut out meat from his diet after hearing a speech by animal rights activist Gary Yourofsky. "I think people who choose to be vegan long-term are the ones who've kind of been shocked into doing it," Gaz says. "But I don't want that to put anyone off. It's not going to disturb your life; it's going to transform it in so many good ways."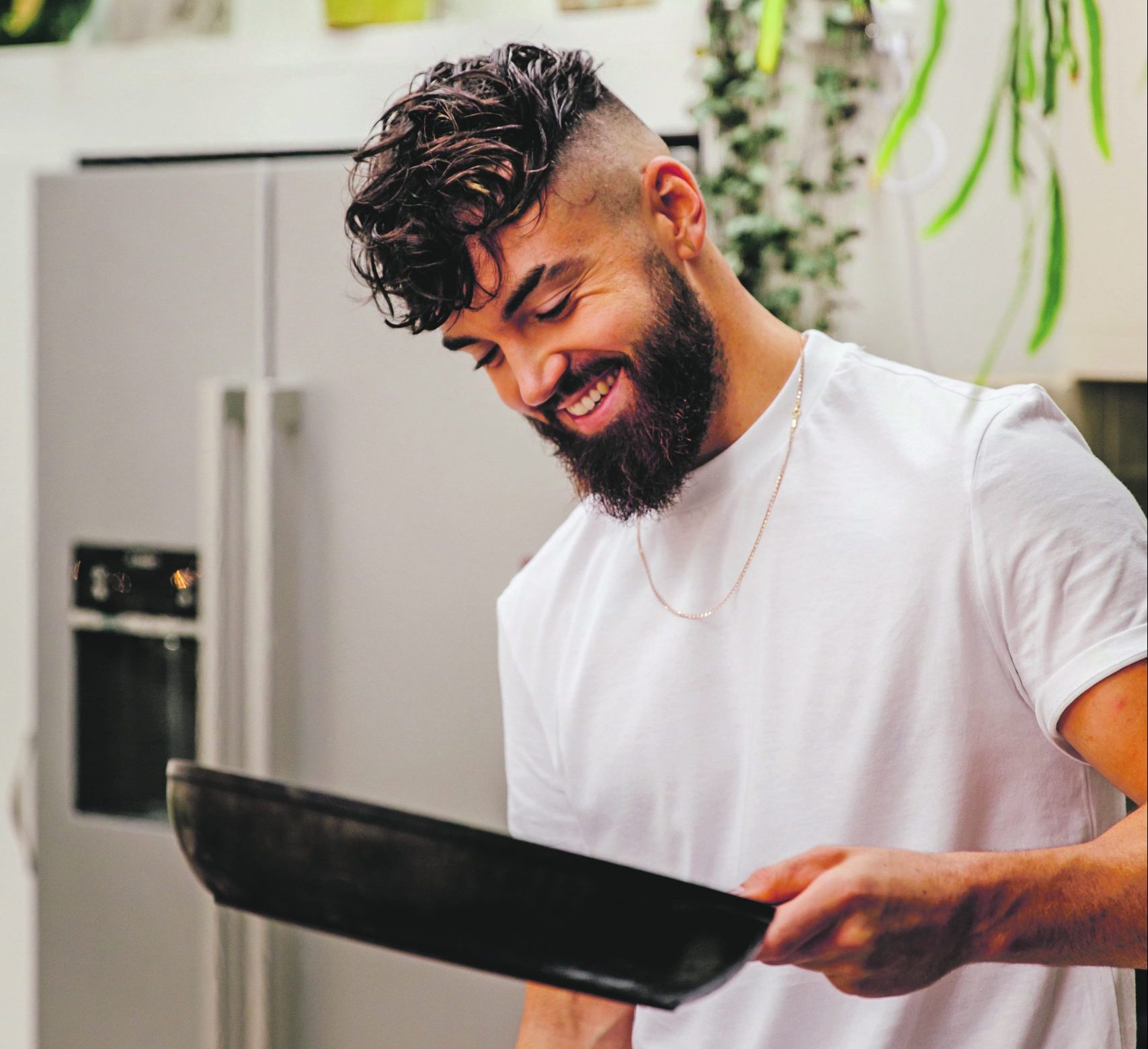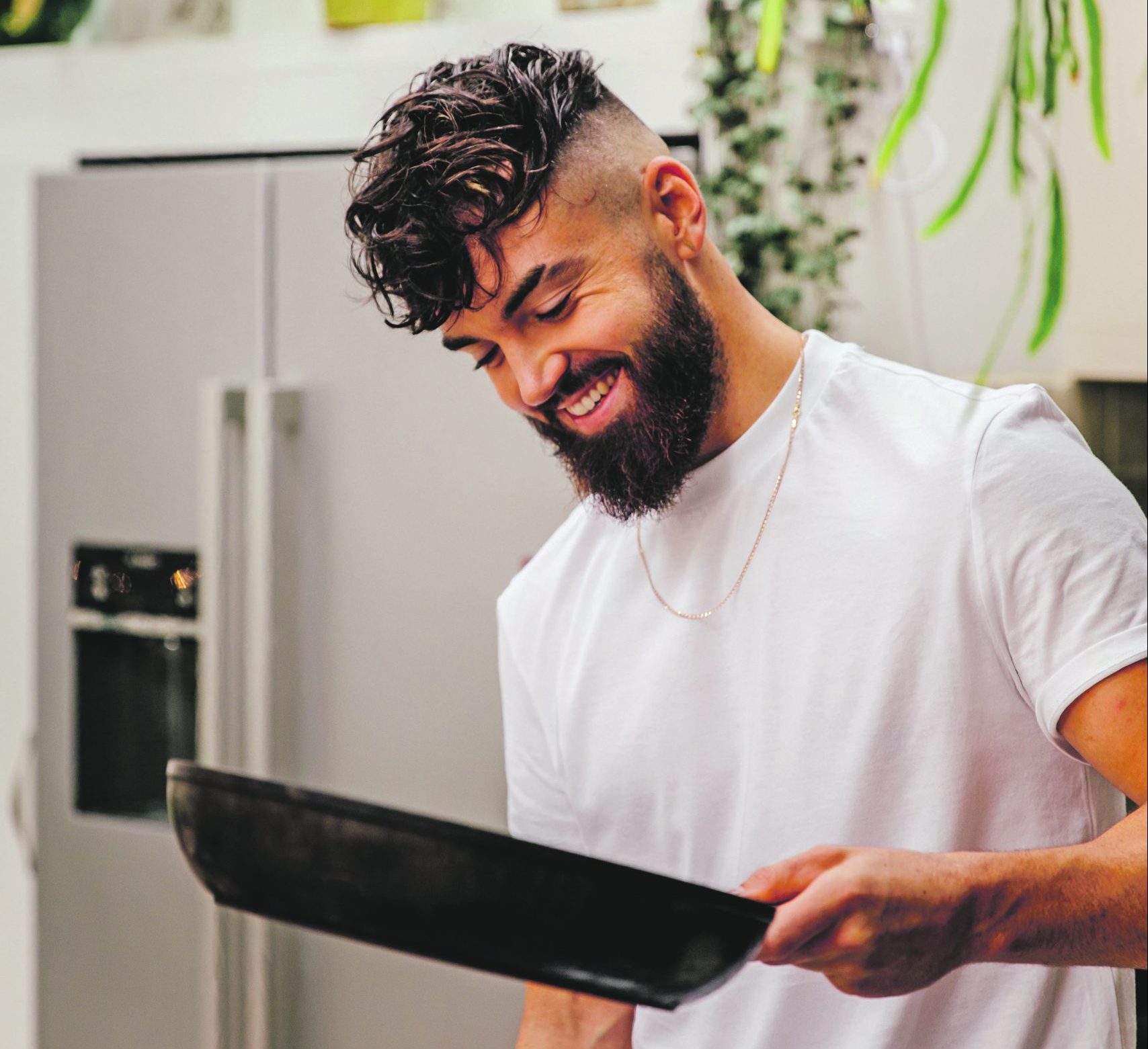 Having had a passion for cooking from an early age, Gaz left school at 16 to become a full-time chef, "soaking up knowledge," he says, from the professionals around him. He credits much of his success to learning to cook traditionally first.
But Gaz decided to take some time out after 80-hour weeks became too much. It was turning vegan that inspired him to get back into the kitchen. "I wanted to explain to people why I was vegan, but I couldn't find the words. When I started cooking for them, they really got switched on to the idea. It was a great way of showing people what veganism is, rather than talking their heads off," he says.
Gaz began sharing his recipes via Instagram before launching his YouTube channel. "It's been four years and now my channel has over a million subscribers," he explains. "I can't believe it's taken off how it has."
Among those Gaz has inspired to go vegan are his parents. "They've got this lust for life and they're so full of energy," he says. "When you're cooking things you haven't tried before, it's new and exciting. You have this new-found motivation and drive."
Talking about his recipes, he mentions one of his favourites from his new book, the watermelon 'tuna'. "It sounds a bit weird," he admits, "but when you taste it, it's mind-blowing." He's quick to share his tips, "Pea milk is a great vegan substitute. It's got the same characteristics in terms of the creaminess and consistency. I make the best coffee with it."
As executive chef at vegan restaurant The Vurger Co in London, he highly recommends the vegan burgers there. His favourite, the Buffalo Vurger, is a crispy 'chicken' patty with buffalo hot sauce, vegan mozzarella slice, gherkins, onions and house-made 'baconnaise'.
Gaz believes being vegan has also made a positive difference to his other passion: fitness. "Even after not going to the gym for months, I find my performance isn't affected. I think that's why so many pro athletes are going vegan."
Alongside his YouTube channel, Gaz has written three cookbooks, including his latest, Plants Only Kitchen, available in hardback and as an eBook.