These Japanese-inspired vegan sushi rolls are filled with a fish-free 'tuna' filling created by food blogger, chef and scientist Dr Sunni Patel.
Whether you're a vegetarian, vegan or simply looking to reduce the amount of meat and fish in your diet, it helps to have a wide culinary repertoire to keep you on track. Dr Sunni Patel is a vegan food blogger whose website Dish Dash Deets showcases an array of fish- and meat-free alternatives to favourite foods.
The scientist and chef, who turned to a plant-based diet after being diagnosed with Crohn's disease in his late twenties, says: "Sushi can be one of those much-missed dishes, but this recipe shows how it can be turned into a vegan dream using creative substitutes that are gut-healthy and a taste explosion with each bite."
Seaweed is a great addition to a healthy diet as it contains calcium, magnesium, iron, iodine and vitamins C and E — and it even has some protein. If you're looking to feed your gut and give its health a boost then increase the fibre content by using brown rice instead of white and adding in plenty of vegetables.
Here, Dr Sunni shares his tasty vegan sushi recipe. For a creative twist, you could also try creating inside-out rolls by flipping the seaweed sheet over after laying out the rice and follow the same rolling method. You can then roll it on a separate tray of furikake sesame seeds (mixed sesame seeds with shiso leaf) to provide an outer crust.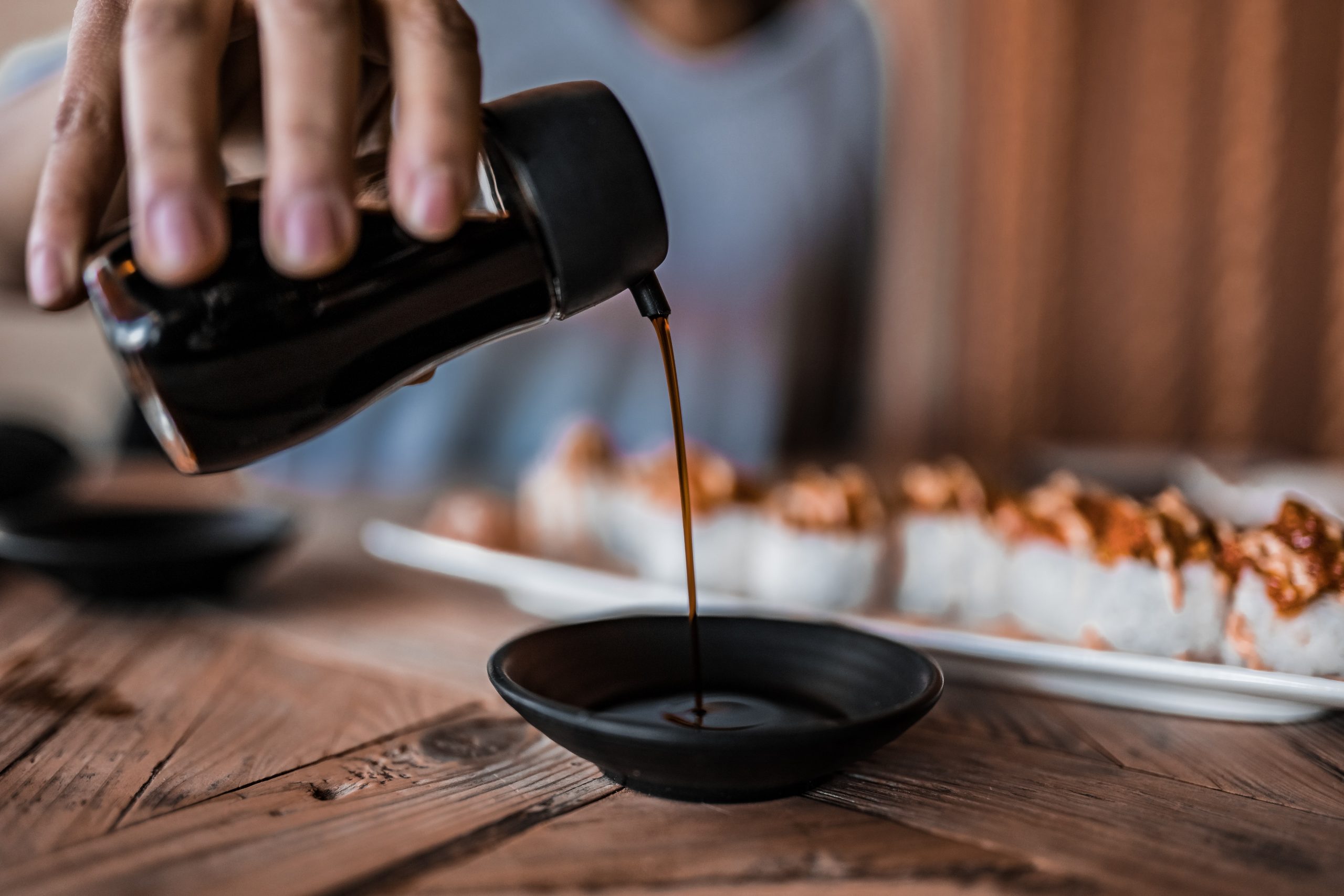 Dr Sunni's vegan sushi with a fish-free 'tuna' filling
Serves: 4
Takes: 50 minutes (20 to prep, 40 to cook)
INGREDIENTS
For the sushi roll
500g sushi rice
160ml rice wine vinegar
2 tbsp coconut sugar
Nori seaweed sheets
For the vegan filling
350g tomatoes
1 tbsp vegan mayo
½ tbsp maple syrup
1 tbsp sesame oil
1 tsp sesame seeds
2 tsp soy sauce
Recommended extras
Carrot, cut into thin shreds
Cucumber, deseeded and cut into thin shreds
Daikon/radish, cut into thin shreds
Avocado, sliced
METHOD
Rinse the sushi rice with cold water repeatedly until the water runs clear, then boil with 600ml water on a low simmer for 15-20 mins (until all water is gone from the pot).
Dissolve the rice wine vinegar and sugar and mix through the cooked sushi rice, then let it cool completely.
To make the vegan tuna mix, score the tomatoes and boil for 5 mins. Cool, remove the skin and cut into small dice, then strain through a sieve to remove the liquid. Put the tomato in a bowl and mix with the remaining filling ingredients.
To make maki rolls, line a bamboo sushi sheet tightly with cling film, lay a seaweed sheet and pat handfuls of rice on top to a 1cm even layer, with the edge furthest away from you left clear by 5-10mm. Keep your hands slightly wet to make it easier to work with the rice.
Lay out a layer of filling at the centre of the sheet. Lift the edge closest to you over the filling and apply pressure to create a tight roll. Continue to roll until you get to the edge with no rice, brush with a little water and close the roll by tightly rolling together. Remove the bamboo mat and cling film and cut into thick slices.