Known as one of the world's premier diving and snorkelling destinations, Sulawesi in Indonesia is brimming with vivid coral reefs, white-sand beaches and vibrant marine life, and the Wakatobi Resort sits at the heart of it all.
Located right in the middle of the Indonesian archipelago and sat between its well-known neighbours, Borneo and Bali, the island of Sulawesi quietly glistens. Having meticulously protected its pristine underwater environments for many years, the Wakatobi district is recognised as having the highest number of reef and fish species in the world, outside of Australia's Great Barrier Reef. But while the destination itself is revered for its beauty and ambiance, it's the small island resort of Wakatobi that truly takes centre stage. We've rounded up four reasons why this idyllic resort is the perfect base to explore the island's many charms.
Under the sea
The underwater world of Wakatobi must be addressed first and foremost. As the house reef sits at the front of the resort, turquoise water will greet you at your doorstep. Accessible for diving and snorkelling day or night, you can wade into the clear blue waters and be hovering over anemones and colourful hard and soft corals in minutes. Having enjoyed protection for over 25 years, the vibrant reds, oranges and yellows pop in the shallow environment. As well as the coral, your dive into the House Reef will, of course, see you come face to face with a vast variety of marine life, from lionfish and cuttlefish to porcelain crabs and octopuses.
Dive and snorkel guides are available for every guest in groups of four to six, and you'll also have the option to hire a private guide who will dedicate more time to assisting with your underwater abilities and photography. They can even help you to find rare and specific marine creatures — ever heard of a pygmy seahorse?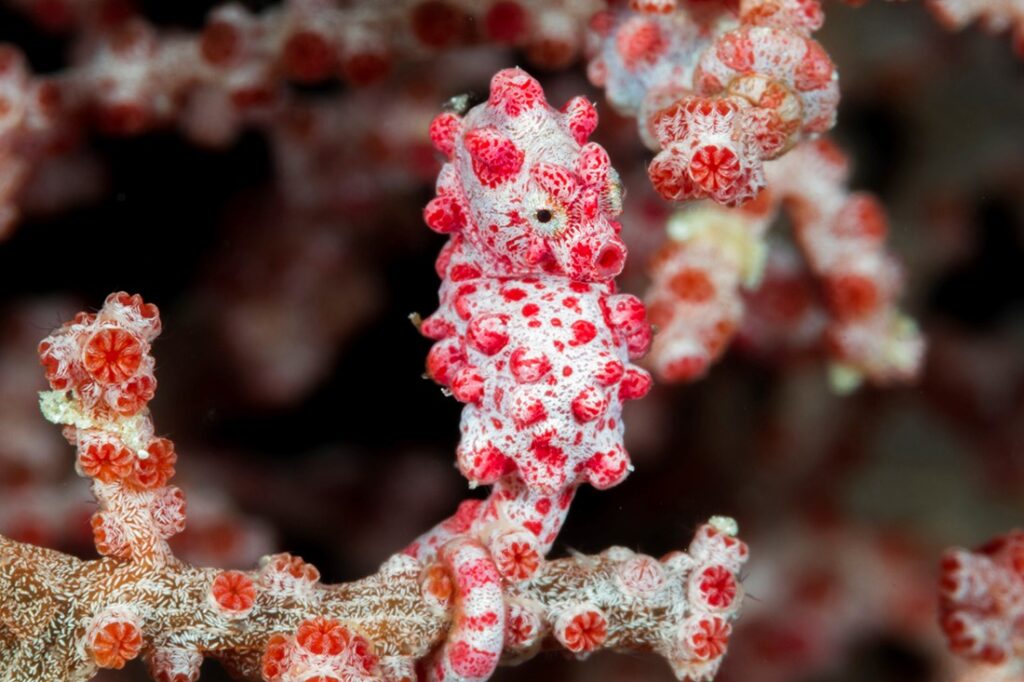 Den of luxury
If you're looking for an accommodation steeped in opulence, you can end your search here. Indonesian hand-crafted villas are situated right on the shorefront, built upon golden sand and surrounded by native foliage. Located at the quiet northern end of the resort (away from the bungalows and other resort guests), you'll be able to enjoy complete privacy and stillness while remaining within walking distance of the amenities. In keeping with the resort's commitment to the community, each villa showcases the talents of local artisans and features hand-crafted designs that emulate both traditional influences and modernity, from the sculptured stonework to the rich hardwoods. Afterwards, venture outside to explore the inviting private beachfront, spa showers and the pièce de resistance: the ocean-view soak tub.
After you settle in, take time to step onto the deck and soak in that ocean view. As the sun sets over the glistening sea, you'll be sure to marvel at the warm natural colours — feeling as though you're in a Claude Monet seascape.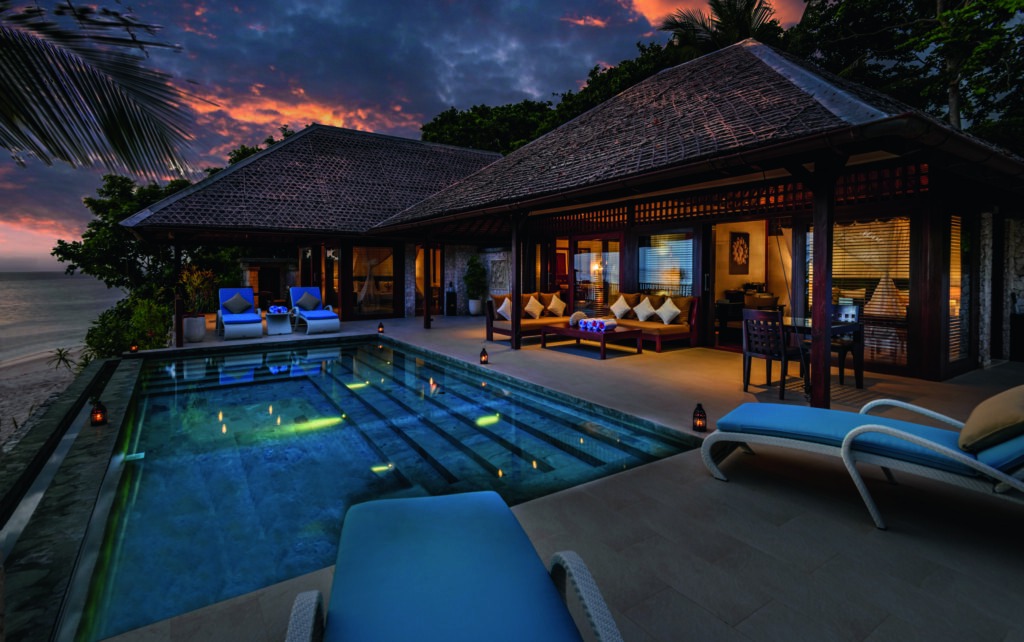 Culinary delights
Any visit to Indonesia is sure to be full of culinary odysseys, from the spicy flavours of sambal ulek to the coconut-infused daging bumbu kelapa. With the villa package at Wakatobi, you'll be immersed in an array of flavours from breakfast to lunch to dinner, all included in your package. Choose from dining in your private villa or heading down to the Oceanview Restaurant, where you'll find a selection of Indonesian dishes as well as culinary delicacies from around the world. If you're wary of new flavours, worry not — there are classics like pasta on the menu, too.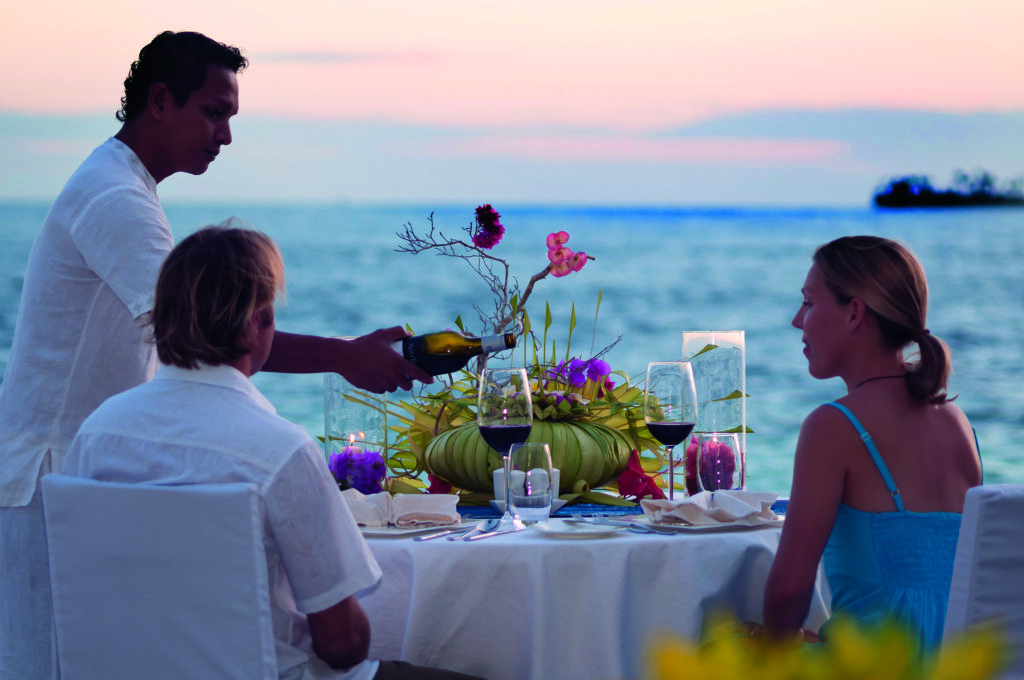 Stellar service
With a ratio of five staff per every guest, it's sufficient to say that Wakatobi takes its attentiveness seriously. On arrival at Bali International Airport, you'll be greeted by a staff member who'll help with all things baggage and travel. Before boarding your private flight to Wakatobi, you'll enjoy complimentary breakfast in the airport lounge. Could there be more?
The answer is yes — logistics are handled for you during your entire stay. The resort's private boat service provides you with the opportunity to embark on a relaxing sea cruise, pausing on a deserted island or two for a dip in the crystal-clear waters and a spot of lunch. Meanwhile, back at the resort, your personal steward awaits, on hand to help you arrange day trips to nearby islands, cultural tours to local villages and even an in-room massage. Through personal touches and five-star service, the resort will help you to experience the truly magical essence of Sulawesi and its neighbouring islands, promising a holiday like no other.