We get the lowdown on this winter's hottest colours and trending designs from a fashion stylist and session nail artist.
When it comes to autumn and winter, most of us tend to dress in fairly muted tones. Matching the moody weather and darker environment outside, fashion looks to the four Bs: brown, black, beige and burgundy. Yet, while those classic colours still make a statement on our nails, it's important to switch things up from time to time.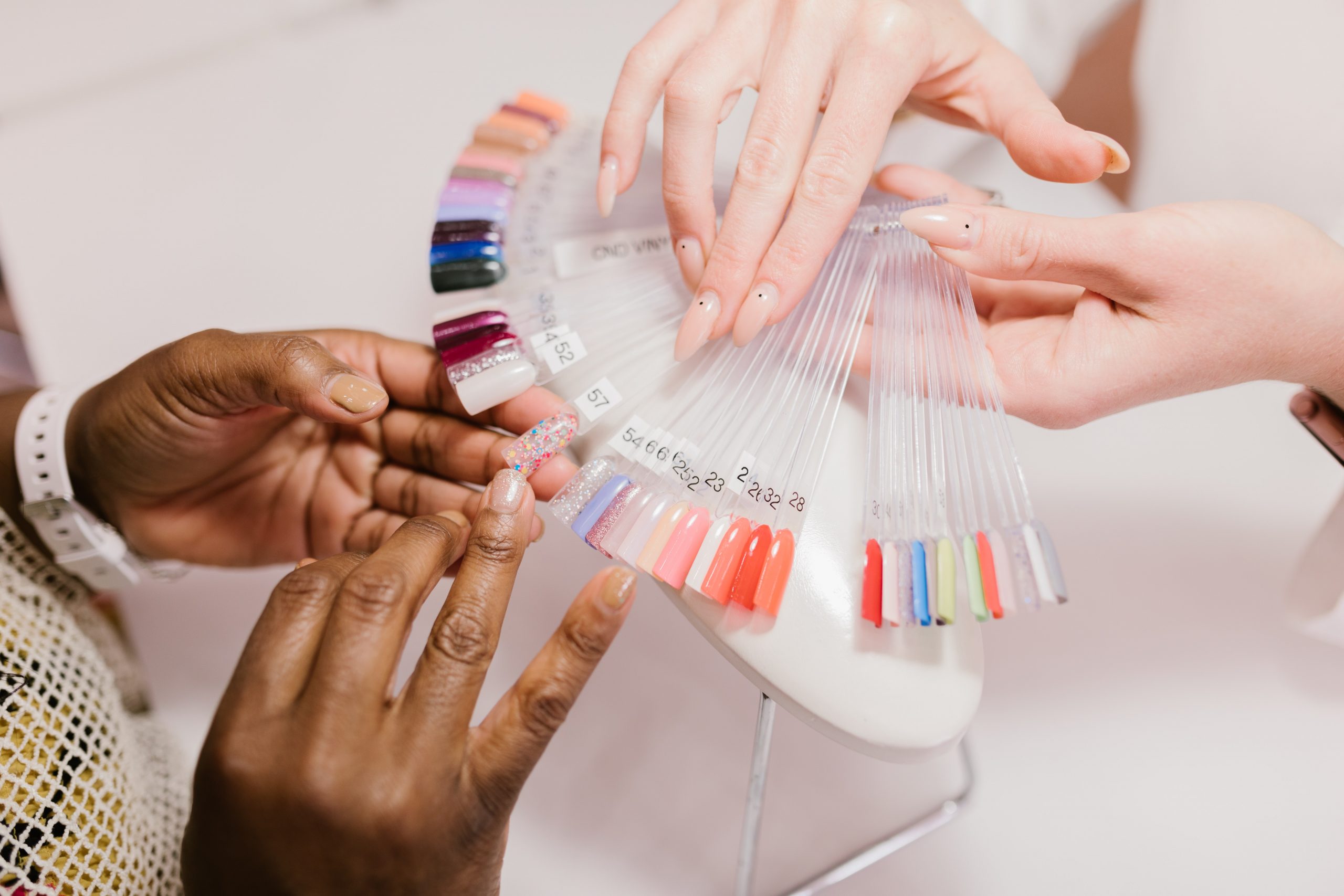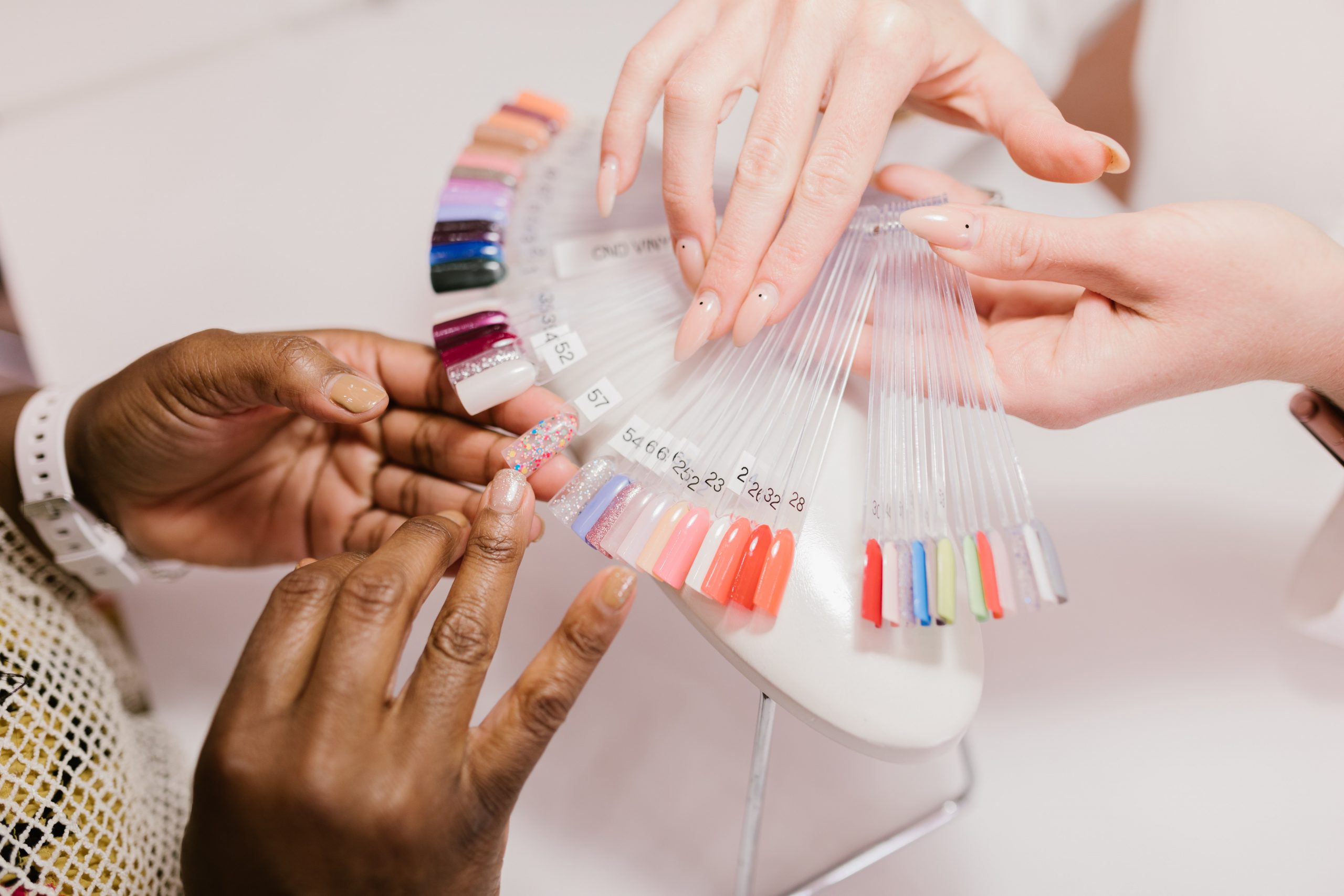 As a stylist and fashion editor, nails have always been a big part of the look for Suzi Rezler. Having worked at Elle and Net-a-Porter, Suzi founded her luxury nail business, Naillery, in 2020, creating bespoke press-on nails. She also works as a session nail artist in London. We spoke to Suzi about some of her favourite nail trends this winter.
View this post on Instagram
Swirls and abstract shapes lead the way with a trip back to the 1970s
"Some of my favourite winter trends are abstract shapes and negative space in seasonal tones," explains Suzi. Working with a neutral base, colourful swirls and opaque designs have become more popular this year. With this trend, you can choose calmer tones to create a softer look instead of opting for block colours.
At Naillery, the 70s Swirl, Latte and Lava designs make use of a soft pink base and are traditionally decorated with classic autumn colours, such as browns and nudes.
"This winter, I'm also into plaid, tortoiseshell and colourful French tips," adds Suzi. French tip nails are a fresh take on the timeless French manicure. Interchange the traditional white tips for bolder colours, specifically a cobalt blue or forest green, this autumn.
Tortoiseshell nails burst onto the scene thanks to social media in 2020 but seem to be sticking around for 2021. With muted autumnal colours and a glossy finish, the tortoiseshell manicure is inspired by a natural pattern, so looks best when every nail doesn't quite match, but still follows the same design.
View this post on Instagram
Rich jewel tones take centre stage for winter 2021 nail colours
"Think bold nail colours this autumn," Suzi suggests. "Go for rich, deep jewel tones, such as emerald green and ruby red." Although a classic every winter, this palette isn't going out of style any time soon because it's effortlessly glamorous and makes a statement — especially when your wardrobe is neutral.
One of Suzi's favourite bold tones at the moment is a tangy green, such as The GelBottle's Bottega. She's also a big fan of the toned greens that are available on the high street, including Essie's earthy Heart of the Jungle polish and OPI's Stay Off The Lawn nail lacquer.
Another notable colour that's proving popular with celebrities is jet black. As seen on Adele's hands in her Easy On Me music video and on Kourtney Kardashian's engagement finger, the bold colour has had fans going wild on Instagram and has certainly made a comeback for autumn/winter 2021.
View this post on Instagram
Christmas nail designs are always a winter favourite
For Suzi, nails are an artwork, so whatever the season, she prefers a bold design. She says: "I always try to have fun with my nails and go for a bold colour and design regardless of the season. There are also loads of cute festive designs like candy cane stripes, stars and cable knit 3D 'sweater' effects."
Christmas only rolls around once a year, so why not indulge in a festive-themed design while you can? Sparkly snowflakes paired with bold colours and flaked foil art seem popular this year, as well as 'frosted' matte nails to match the colder temperatures outside.
If you're unsure whether you want a design on every nail, Suzi suggests choosing a feature nail instead of a full set so you can still enjoy the festive nail fun. She says: "The Naillery sets are fully customisable, and colours can change depending on your preference."