In addition to your swimsuits and suncream, here's our pick of the best books to pack in your suitcase as you journey to faraway lands this summer.
Happy Place – Emily Henry
Nobody does a beach read like Henry, and her latest title boasts yet another combination of tender romance and gorgeous seaside imagery, ideal for transporting you to your happy place. Set on Maine's rocky coastline, the story follows Harriet and Wyn, the perfect couple, who are about to embark on their annual getaway along with their group of friends. The catch: they broke up six months ago and are pretending to be in love in order to protect their best friends' feelings. What could possibly go wrong?
Pageboy: A Memoir – Elliot Page
If you're looking for an emotional read this summer, Pageboy is the memoir for you. Full of brutal honesty and heartfelt courageousness, Page reflects on his journey of defying those set on defining him. Despite writing about the singularity of his experience, Page conveys a message that's universal at its core: we all must, at some point, separate ourselves from the expectations of others. As well as documenting the intimate experience of his transitioning, Page also shares behind-the-scenes details of the pressures of fame and Hollywood, making it an impactful summer read.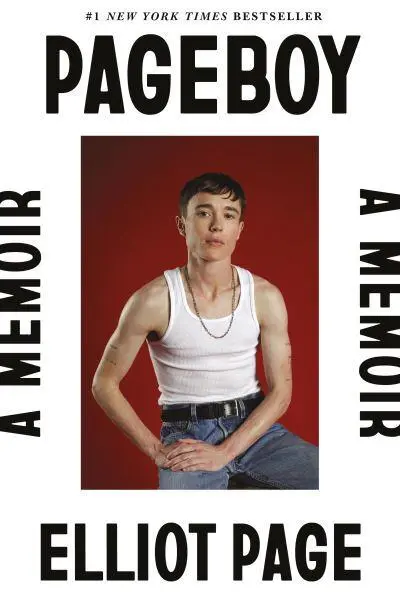 Same Time Next Summer – Annabel Monaghan
Romance and nostalgia go hand in hand in Monaghan's latest novel. Add a luxurious Long Island beach house and you've got the perfect story to fall into this summer. Meet Sam — a woman whose life seems utterly perfect. She has a great job, is about to marry a gorgeous doctor and is staying in her family's beach house while she tours wedding venues. What could possibly ruin this? Enter Wyatt: the guy who broke her 17-year-old heart. While Sam is sure that no feelings remain for her teenage love, the memories of him and their relationship continue to come flooding back, and Sam is forced to make a choice. I know, swoon. Monaghan's sweet and humorous writing will remind you just how powerful a first love can feel.
What Have We Done – Alex Finlay
With themes of trauma, friendship and mystery, What Have We Done is Alex Finlay's latest thriller, which will have you on the edge of your sunlounger. Published in March 2023, the novel centres on Jenna, Donnie and Nico, three childhood best friends who forged a bond through their shared trauma as residents in a foster home. Some 25 years later, the trio are forced to reunite for a single reason: someone is trying to kill them. Looking to immerse yourself in suspense this summer? This is the one for you.
Carrie Soto is Back – Taylor Jenkins Reid
If you enjoyed The Seven Husbands of Evelyn Hugo and Daisy Jones & the Six, you'll be sure to love Carrie Soto is Back. The ruthless world of competitive sports is the setting for this riveting story about Carrie Soto, the best tennis player the world has ever seen. Six years after her retirement, Carrie watches as her record is beaten by the brutal and alluring British player, Nicki Chan. Despite her body being unable to move as fast as it used to, Carrie decides to come out of her retirement and take back the record that she deems as being rightfully hers. Throw this into your beach bag (along with some rackets and a ball) and remind yourself of what it means to be determined.
Small Worlds – Caleb Azumah Nelson
Azumah Nelson's Small Worlds is set over the course of three summers and uses melodic prose to capture the complexity of masculinity, faith and the relationship between father and son. From the award-winning author of Open Water, the novel focuses on Stephen, whose biggest passion in life is song and dance. When his father begins to speak of shame, Stephen is forced to question the world he's built for himself. A celebration of what it means to be human, of Black youth and the bonds that tie us together, Small Worlds will be the uplifting song to your summer getaway.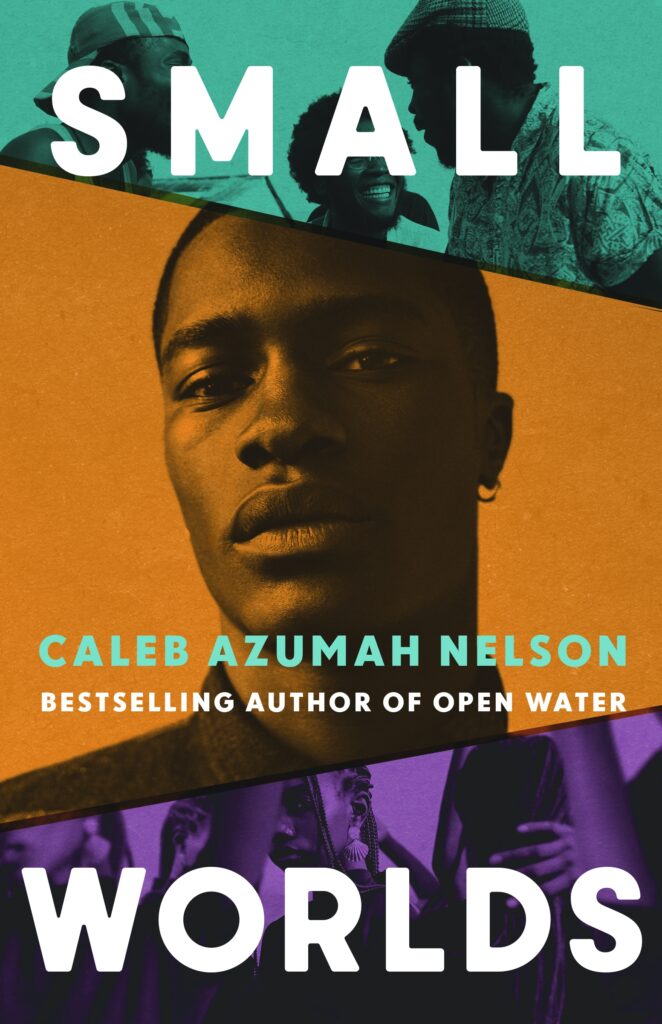 Small Pleasures – Clare Chambers
Sink your teeth into Clare Chambers' Small Pleasures this summer and let the beauty of its anguish linger in your mind for the rest of your holiday. Set in 1957 in the suburbs of southeast London, the novel finds journalist Jean Swinny trapped in a dull life of dissatisfaction. That is, until she becomes acquainted with Gretchen Tilbury, a young woman who claims that her daughter is the result of a virgin birth. As the investigation turns her life upside down, Jean grapples with an opportunity to find happiness, fighting against the haunting feeling of not ever having really lived. Warning: This one may just break your heart.
No Season but The Summer – Matilda Leyser
In No Season but the Summer, Leyser takes a mythical story about gods and curses and punctuates it with humanity and modernity. Most of us know the tale of Persephone, a Greek goddess doomed to spend six months of the year beneath the ground with Hades, God of the Underworld. But in Leyser's retelling, when Persephone returns to the Earth's surface to spend the remainder of the year with her mother, the Goddess of Harvest, she realises the damage that's been done to the natural world. Through the eternal polarities of love and hate and summer and winter, the novel uses an ancient myth to remind us that we all have power over the choices we make.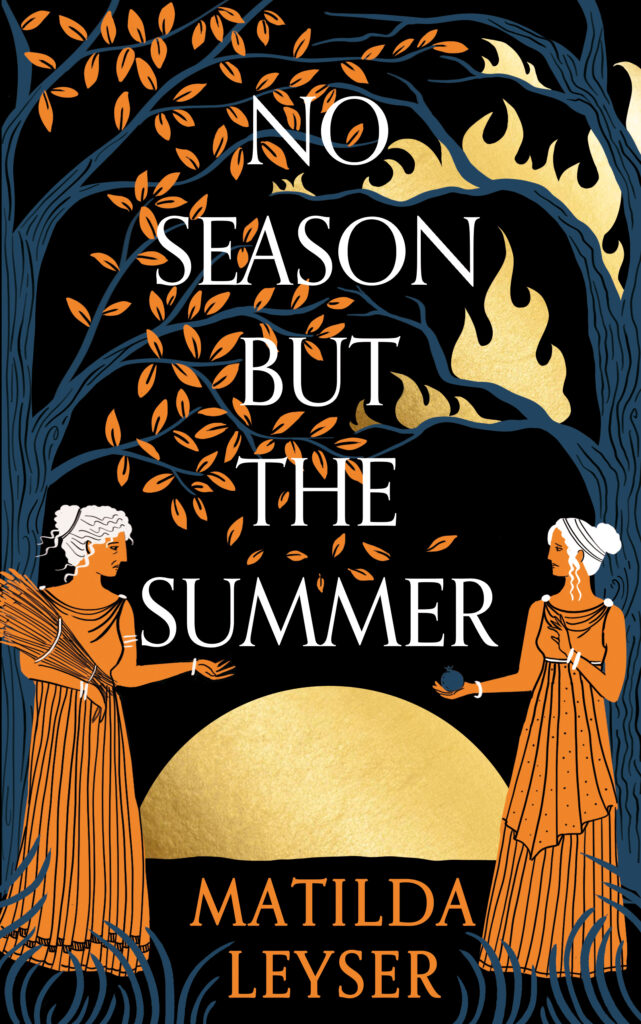 The Bay – LJ Ross
Having sold over eight million copies of her novels worldwide, it's safe to say that Ross knows what she's doing when it comes to mystery thrillers — and The Bay is no exception. In the latest addition to Ross's Summer Suspense series, we see detective sergeant Sophie Keane, who lives in the Cornish seaside town of St Ives, attempt to solve a murder and catch a killer whose style is eerily familiar. Everyone is a suspect for Sophie, particularly newcomer Gabriel Rowe, who's taken to the town far too easily for her liking. If you prefer your mystery thrillers peppered with romance, humour and a dash of the Cornish landscape, be sure to get this one downloaded on your Kindle or buy it from your favourite bookshop.
The Diary of a CEO: The 33 Laws of Business and Life – Steven Bartlett
When wanting to learn about business strategy and the path to success, there's likely no one better to turn to than Bartlett. Having been welcomed to Dragon's Den in 2022, the entrepreneur is certain in his belief that there are fundamental laws you can follow to ensure personal excellence. Not only does the book see Bartlett share his own wisdom on the principles of building something great, but it also reveals the insights he's gained from working with some of the world's most successful people. If you're looking for some motivation to get you going after your relaxing summer season, this will probably be it.