Show your support for small business owners this Christmas by buying from independent artisans.
Several industries have suffered as a result of the pandemic, but arguably none more so than artists and creatives. With galleries, artisan markets and independent shops closed throughout every lockdown, our country's talented creatives have struggled to gain the custom they deserve. Here are five incredible small businesses that sell stylish Christmas gifts and are well worth supporting.
1. Shop intricate woodwork
Elliott Hamer Design is a Berkshire-based, sustainable homeware brand that launched in 2020. Striving to be as environmentally friendly as possible — at all stages of manufacture and distribution — Elliott's products are all made from reclaimed timber sourced from ethically grown forests. From cooking spoons to coat racks, Elliott stocks a range of his products online at his Etsy shop or go to his Instagram. Prices from £16-£49.
2. Buy colourful ceramics
Inspired by a love for colour and nature, Cornish artist Kezia Rees launched her business, Kezia May Ceramics, during summer 2020 after the Covid-19 outbreak brought her home from New Zealand. Having taught herself the art behind hand-built ceramics, Kezia glazes each with an array of colours. Watch the seasons change in her ceramics as she uses the plants in her Cornish garden to imprint her work, which ranges from earrings to butter dishes. Whether you're after a coffee pot or bespoke dinnerware, go to her website or on Instagram. Prices from £12-£105.
3. Enjoy ethical jewellery
Ella Stern is a jewellery designer who uses recycled metal and ethically sourced gemstones to create pieces by hand in her east London workshop. Having trained in jewellery design at Central Saint Martins, Ella launched her own brand in 2020. Go to Ella's website and Instagram. Prices from £70-£480.
4. Discover unique garden accessories
Watering cans by Julie-Anne Pugh launched in winter 2020, after a series of her commissions triggered a creative reaction from urban gardeners and house plant lovers alike. Combining pop colours to make statements in kitchens and gardens across the country, each is hand-painted and is both an artwork and a garden tool. Find Julie-Anne's unique watering cans in Pop Brixton, online and on lnstagram. Prices from £72-£120.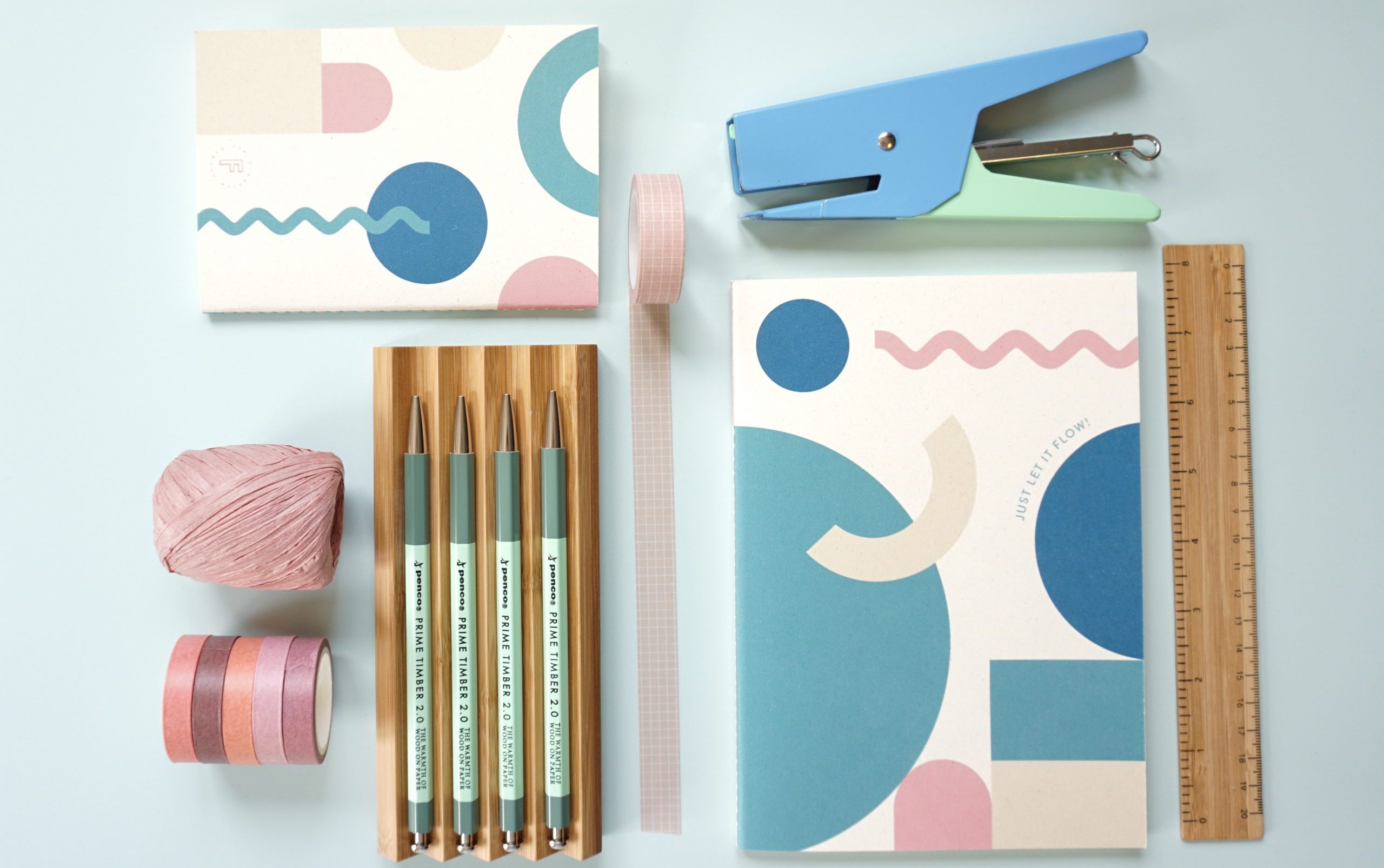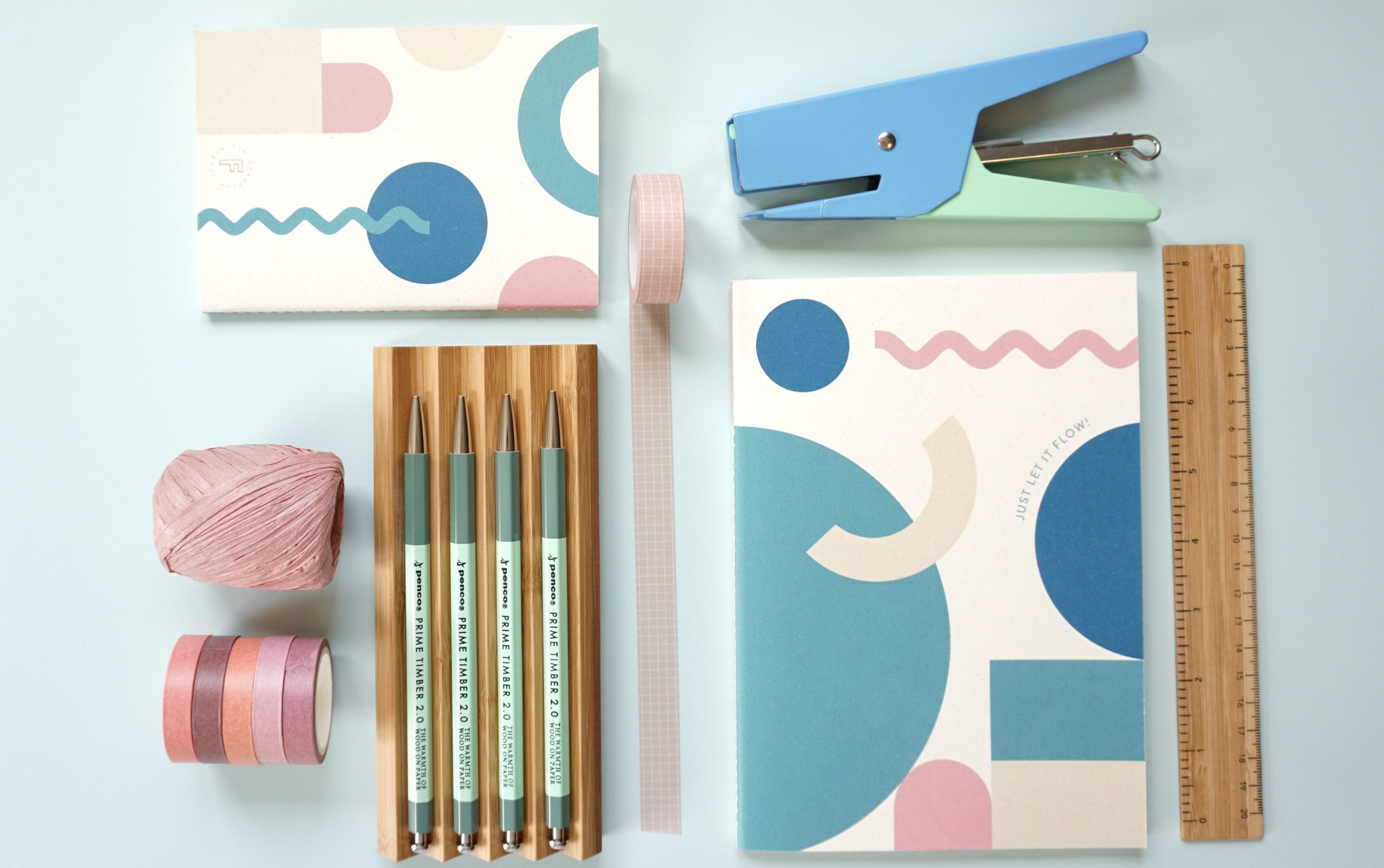 5. Buy bespoke stationery
Fin Creative Studio, an online shop and studio in north London, opened its doors in 2020. Founded by Ozge Coskun, it was born out of her love for surfing and the sea — curved shapes and waves can clearly be seen throughout her work. Creating personalised notebooks and planners, Ozge uses vegetable ink and the paper is 100% recyclable. The studio also sells leather goods, from journal covers to laptop sleeves. Go to Fin Creative Studio's Instagram or her Etsy shop; prices range from £3.25 to £90.
6. Shop sustainable fashion
Katrina Wilson is the founder of Katrina & Re, a sustainable fashion brand that reimagines clothing. After designing for different luxury fashion brands, Katrina decided to go solo and works out of her studio in north London. Creating new from old, collections are designed by mixing upcycling with new eco fabrics in her own vibrant designs, and each piece is designed with longevity in mind. Go to Katrina's Instagram or shop the latest collection on her website, katrina.re. Items from £15 to £250.
7. Invest in handcrafted leather goods
Londoner Michelle Wong founded her handcrafted leather goods business, MW Makes, in 2017. Influenced by her background in architecture, each item is carefully designed. All products — from wallets to clutch bags — are made from vegetable-tanned leather via traditional saddlery techniques. Find out more at on her website or on Instagram. Prices from £15-£100.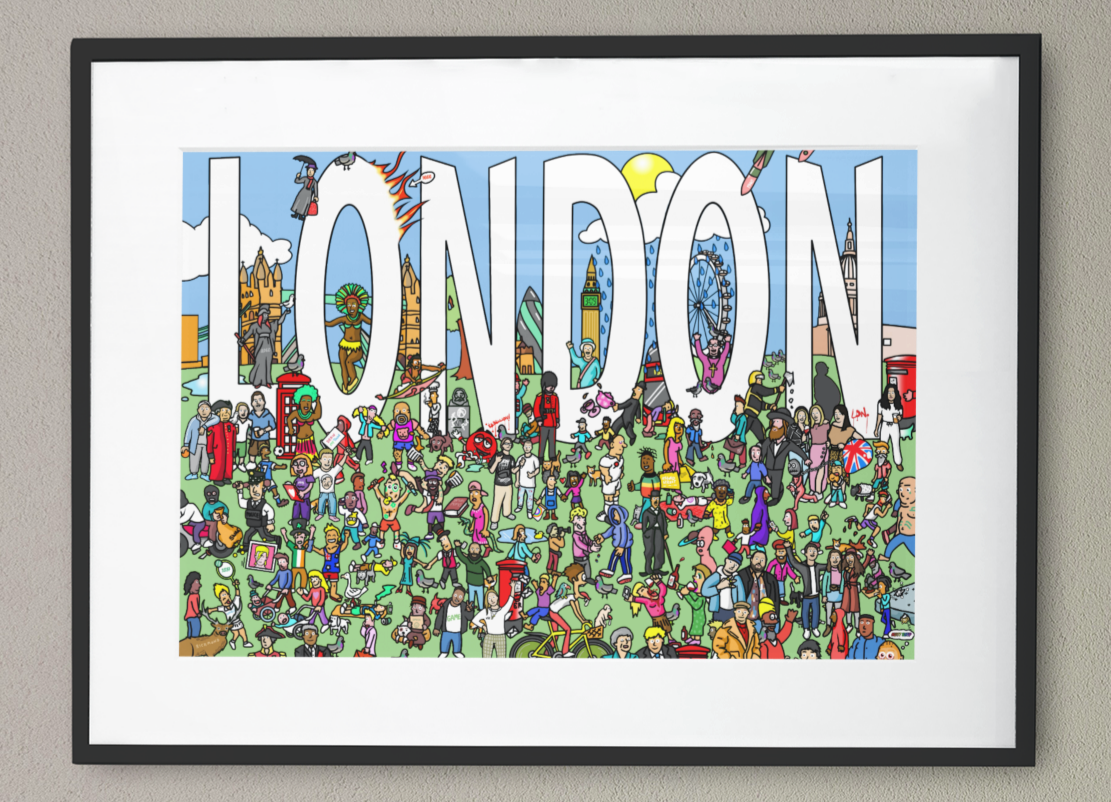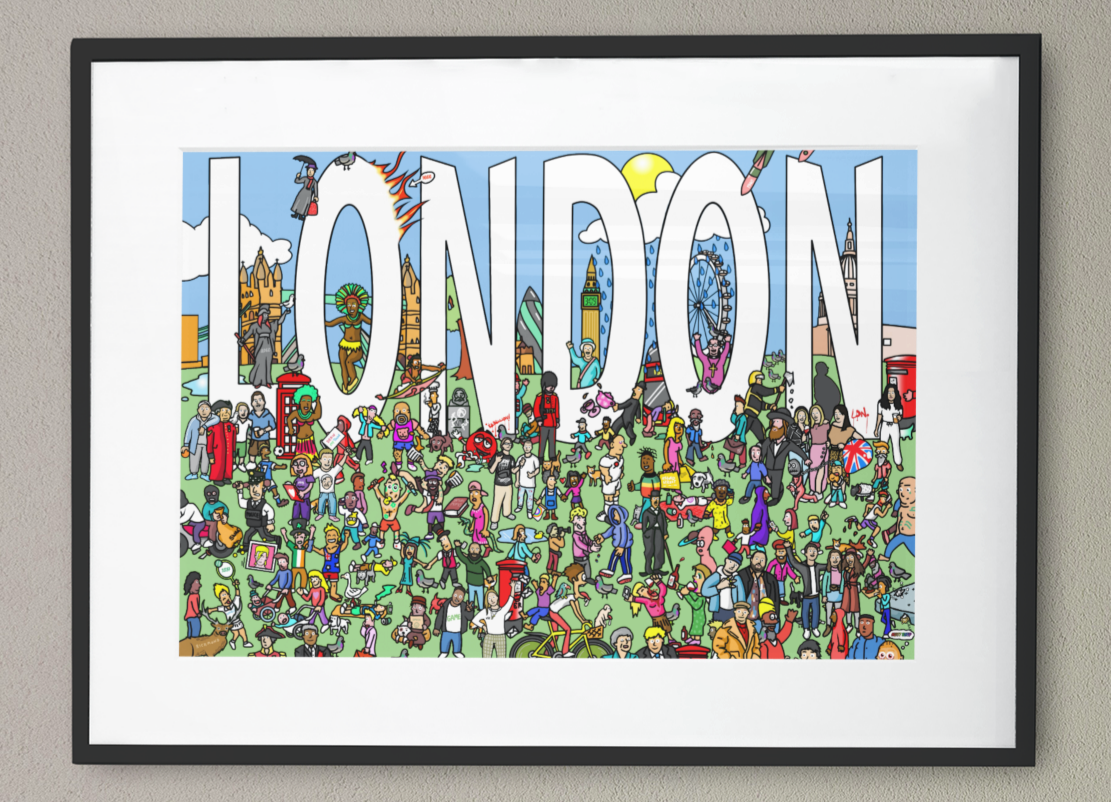 8. Commission personalised prints
In 2020, Ben Poultney left his job in private healthcare, and kickstarted his illustration business, Draw My Town. Since he was a child, Ben has been drawing cartoons and now uses a digital pen. His range of artwork is split into three: prints, personalised prints, and commissioned art, which can be seen on his Instagram. Heavily researched, Ben's London prints — which vary from Clapham to St Paul's Cathedral — feature discrete but fun details about the area. Products range from £20 to £110.
9. Discover floral art and accessories
Sugarpressed started during the summer of 2019, just before founder Maya Sharda began her final year at university. She first started pressing flowers from her garden to preserve them — and soon discovered resin. Based in south west London, Maya sources flowers from across the UK and uses fun shapes to create delicate accessories and homeware with resin. Whether you're after hair clips or coasters, you can shop online or go to Maya's Instagram. Prices range from £10 to £38.
10. Enjoy natural handmade soaps
Rose & Herb began during the 2020 lockdown, when washing hands became more important than ever so founder Elisha Massiah and young daughter Iman decided to make handmade soap. Elisha took an online course at home and began experimenting with essential oils and botanicals. Her business is named after her parents, Rosemary and Herbert. Shop the range of candles, botanical wax melts and flower diffusers online or on Instagram. Prices from £8 to £35.