In search of some serenity and sunshine? Check into NEMA, Crete, for a peaceful stay on this perennially popular Greek island
Dreaming of a place where brilliant sunlight bathes you in a golden glow every morning? You don't have to travel far to find it. NEMA Design Hotel & Spa is an ultra-stylish, five-star retreat in Analipsi village on the Greek island of Crete, just a four-hour flight from the UK.
With more than 300 days of sunshine, a world-famous food scene and an array of historic sites to explore, Crete has plenty to offer visitors. And if you crave your own plush sanctuary where you can take time out, NEMA is it, offering the chance to escape the thousands of others who make a beeline for the isle's attractions.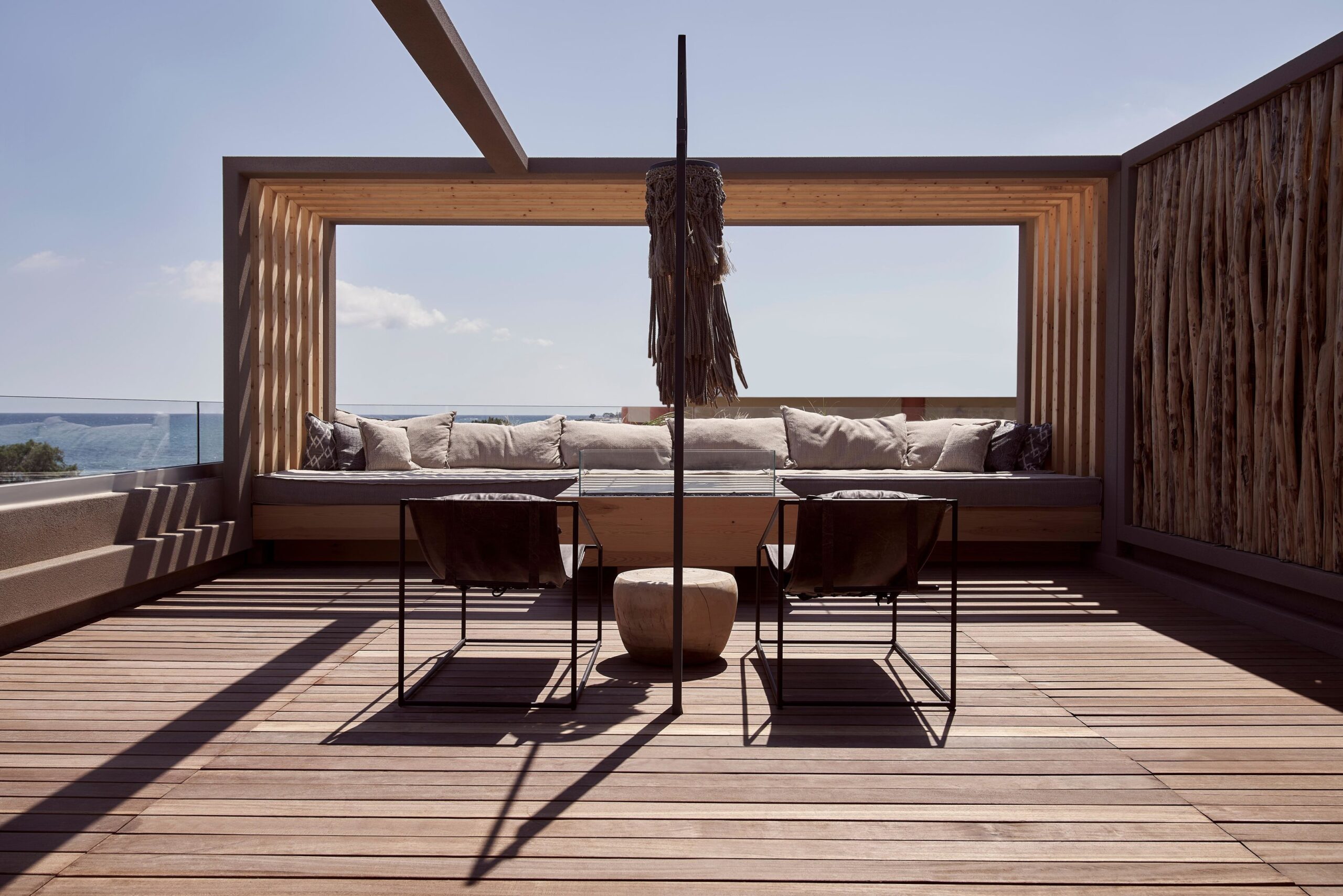 Relax in the spa
When you arrive, the first thing you may want to do is relax. Enter: NEMA's Royal Spa. Head here to massage, soak and steam tension away, with talented therapists who tailor their touch to your liking, soften your skin with green-gold Cretan olive oil, and fuse Japanese kobido (a kind of facial massage) techniques with Greek botanicals for the ultimate facial. Don't miss the Queen of Volcano, a soft facial cleansing treatment with black lava.
Opt to have your treatments within the spa or outside beneath the olive trees; as this is an adults-only hotel, the only sound you'll hear will be the serenade of the cicadas.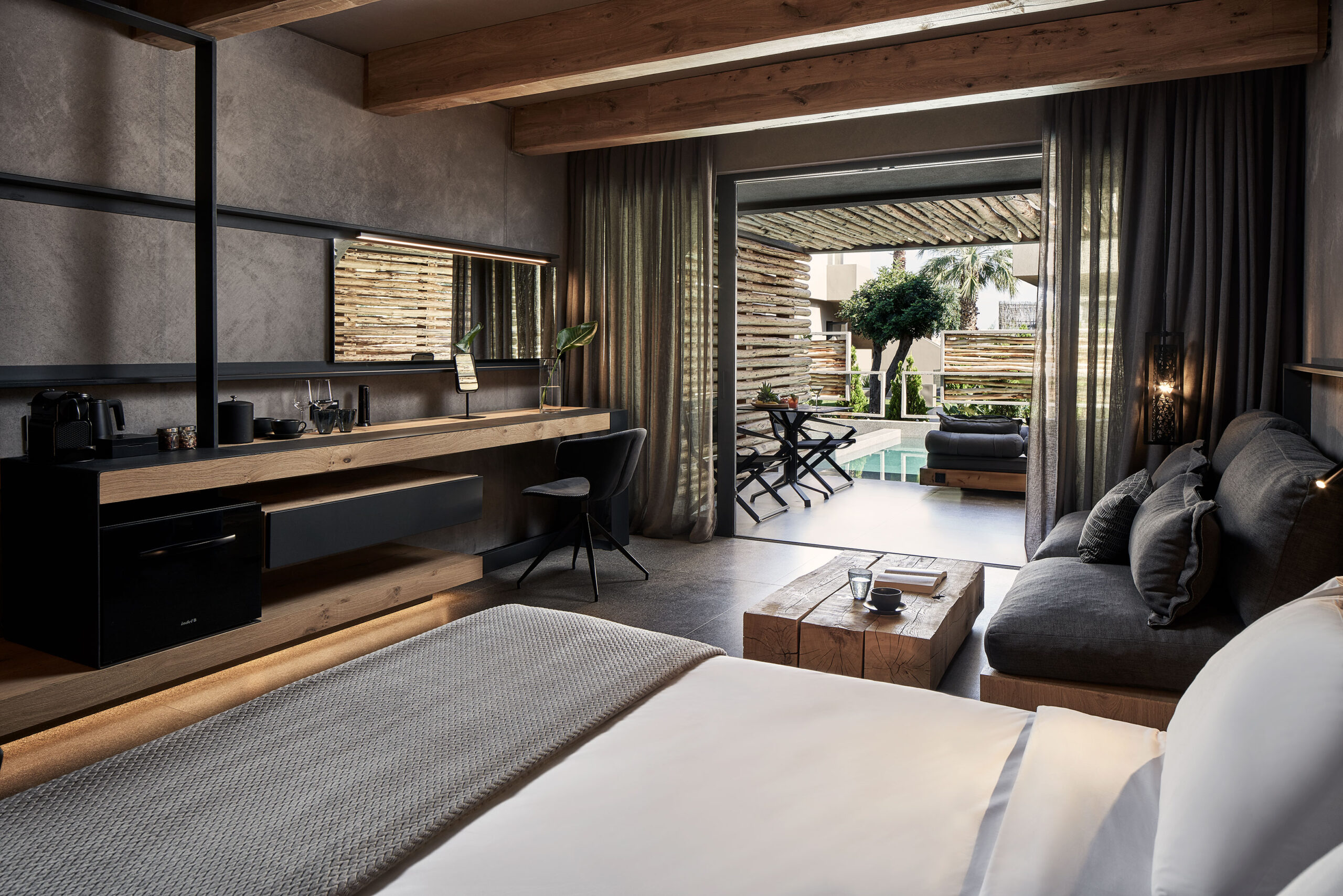 Sleep in a nature-inspired oasis
From outside, NEMA's rooms seem styled by Mother Nature herself, with reedy slats, stone hues and piney shrubs. Take in the soothing surroundings from the comfort of your private garden or terrace, or while splashing around in your personal hot tub.
Inside, sleek lines and toned-down LED lighting set the mood, while above beds, etchings of ancient statues add a touch of classical sophistication. A bad night's sleep is almost impossible here, thanks to plump Coco-Mat mattresses.
Many rooms come with their very own pool, but the hotel also boasts a two-toned main pool. Large enough to do laps in, but small enough to feel intimate, its tiled in-water loungers are a particularly luxurious touch.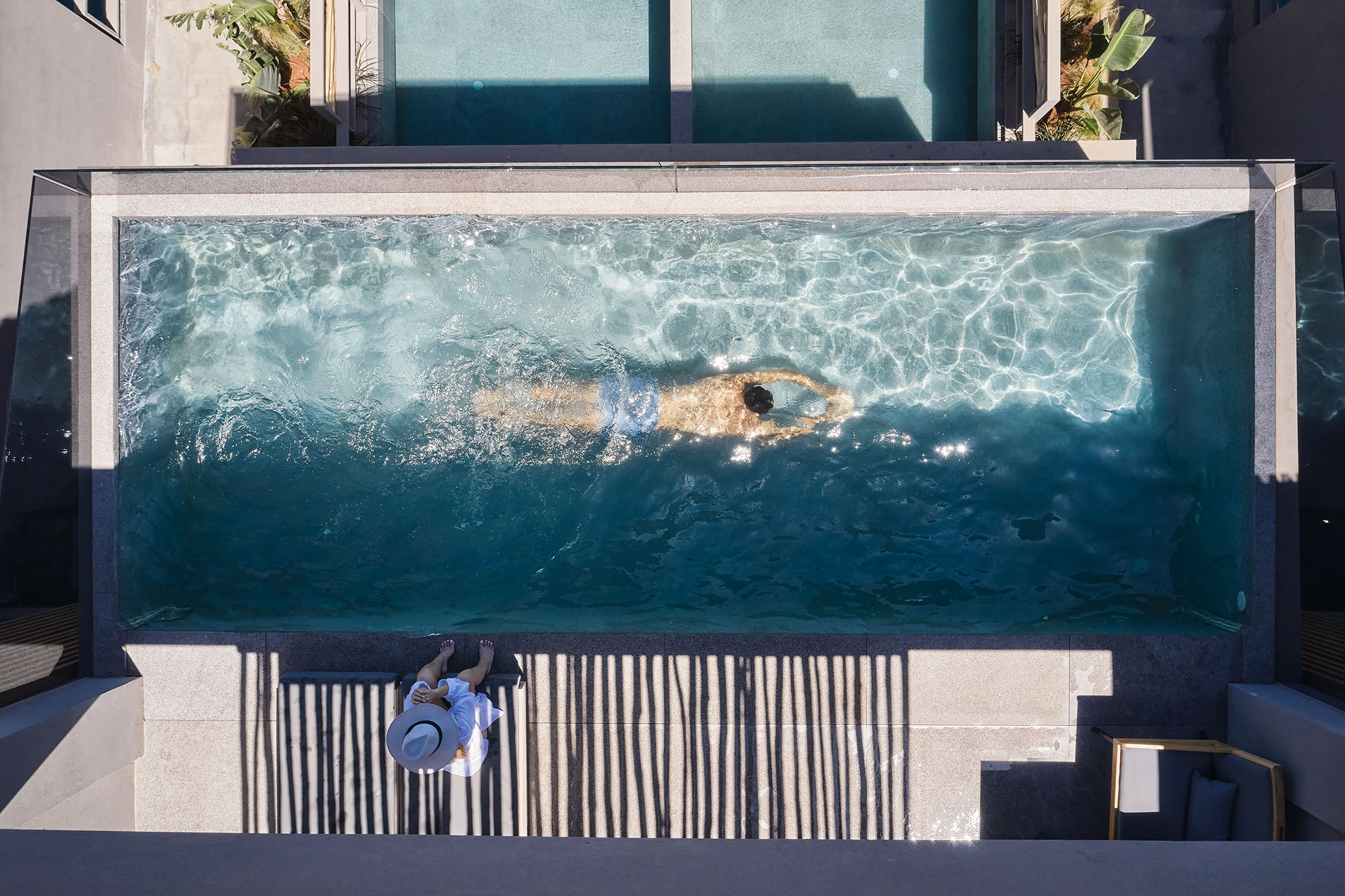 Enjoy Cretan cuisine
Thanks to bountiful soil and a focus on freshness and simplicity, the Cretan diet is full of bright flavours, and the chefs at NEMA will gladly be your gastro guides to the island.
For seaside satisfaction, head to Bliss Bar, where master chef Manos Kokolakis' selection of local light bites (from purees served in seashells to succulent salad-topped steaks) is best washed down with a glass of dry Cretan white. Speaking of wine, NEMA hosts regular tasting events at Bliss where you can sample a selection of Cretan, Greek and international glasses and learn how to identify a variety of notes, from citrusy whites to rich, spicy reds. You'll also discover which food pairings are a perfect match.
For bespoke cocktails, head to lounge-esque Divine Bar, and for breakfast, lunch and dinner, Euphoria restaurant has all bases covered. Take an al fresco table and serve yourself a platter of Crete's highlights: crunchy dakos rusks topped with juicy beefsteak tomatoes and tangy local feta, crudités cut from local crops, and a few fat, purple olives from the rocky slopes of the mountains on the horizon.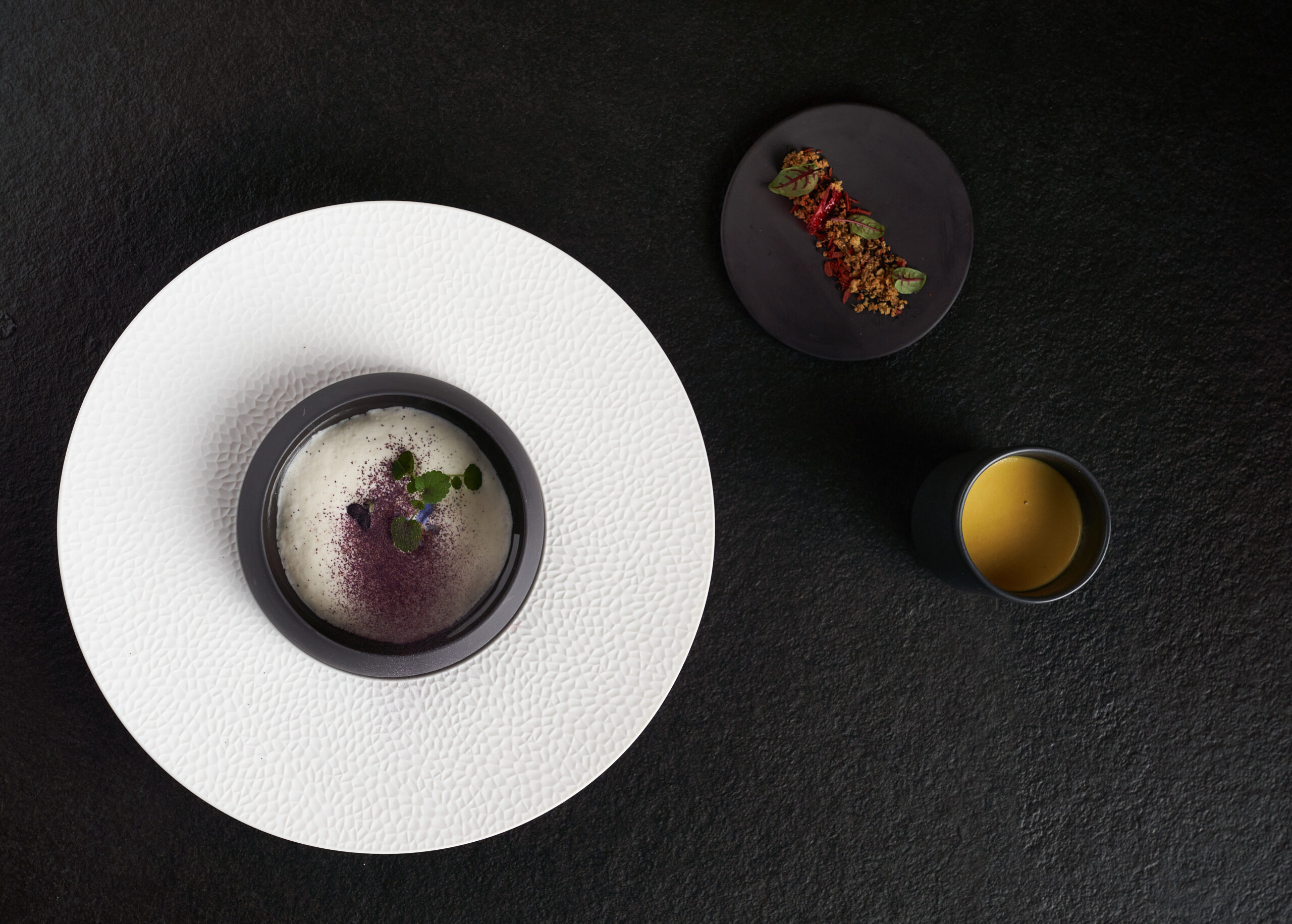 Explore local landmarks
If you can tear yourself away from the NEMA's alluring embrace, there's plenty to do nearby. Stroll along the seafront to take in the rush of the waves, sunbathe on yellow sand, or snap some shots of the blue and white Agia Marina chapel.
Further afield, more Cretan landmarks await. You're just a 30-minute drive from Knossos, the island's largest Bronze Age archaeological site and a must-visit for history lovers.
To book your stay at NEMA Design Hotel & Spa, visit nemacrete.com
Words by Alice Barnes-Brown