Already ticked off Mykonos and Santorini? Here are some beautiful, off-the-radar isles to visit while the sun is still shining.
Greek islands like Santorini, Crete and Rhodes attract hordes of tourists. But if you feel like escaping the crowds, why not give some of the lesser-known ones a chance this autumn?
Swap Mykonos for nearby Tinos, perhaps, or Kos for chilled-out Ikaria — with more than 200 inhabited islands to choose from, you're bound to find the one that suits you best. Make sure to visit in September or October, when the weather is still warm enough for a casual swim and restaurants are quiet enough to enjoy that luscious horiatiki salad in peace.
View this post on Instagram
Tinos for charming villages
Fierce winds blow through Tinos in August; visit in September or October, however, and you'll witness the island at its calmest. Set next to crowded Mykonos, this relatively undiscovered Cycladic gem is famous for its pilgrimage site. The Holy Church of the Virgin Mary Evangelistria is where thousands of people crawl to in August (literally) to pray in front of its miraculous icon, hoping to have their wishes fulfilled.
But Tinos is so much more. Think whitewashed pigeon houses adorned with geometric patterns scattered throughout the island, fine marble covering every nook and cranny of traditional Pyrgos village, and romantic poems written on abandoned, bougainvillea-framed doors in Volax village. As for the beaches, there's one for every taste: pick Agios Ioannis for carefree swims in clear, calm waters, and Kolymbithra to catch that perfect wave on your surfboard.
Getting there: by ferry from Athens
Skyros for food and relaxation
Looking for a restful trip that won't cost the earth? Skyros offers tranquil beaches, affordable and delicious food in traditional tavernas overlooking the sea, and leisurely afternoons exploring the cobbled alleys of the unassuming chora, the capital.
Kick back on the long, sandy beach in Molos, just beneath the chora's pretty, white houses, which tumble down the rockface, before taking a drive to Agios Petros for a hearty meal. No wonder this taverna's name is Greek for 'Saint Peter'; if one place holds the key to (gastronomic) heaven, it's this one. Just get ready to be in a comatose state after eating its giant, juicy patty filled with cheese. For dessert, pass by Atsitsa Bay for a homemade rice pudding, and don't miss idyllic Kavos cafe, overlooking the water, for some ice cream and a swim.
Getting there: by ferry from Kymi, Evia; you can access Kymi by car or bus from Athens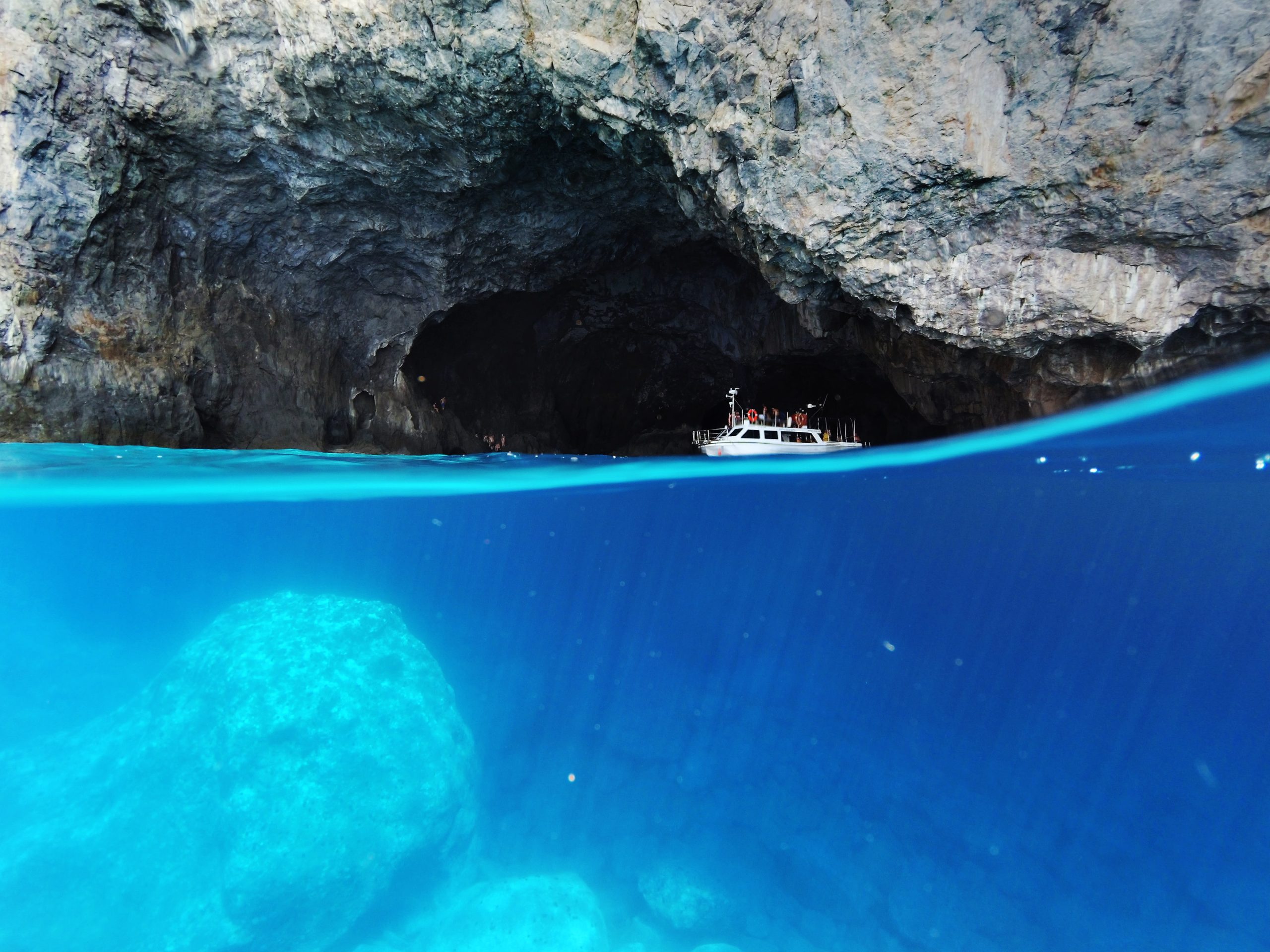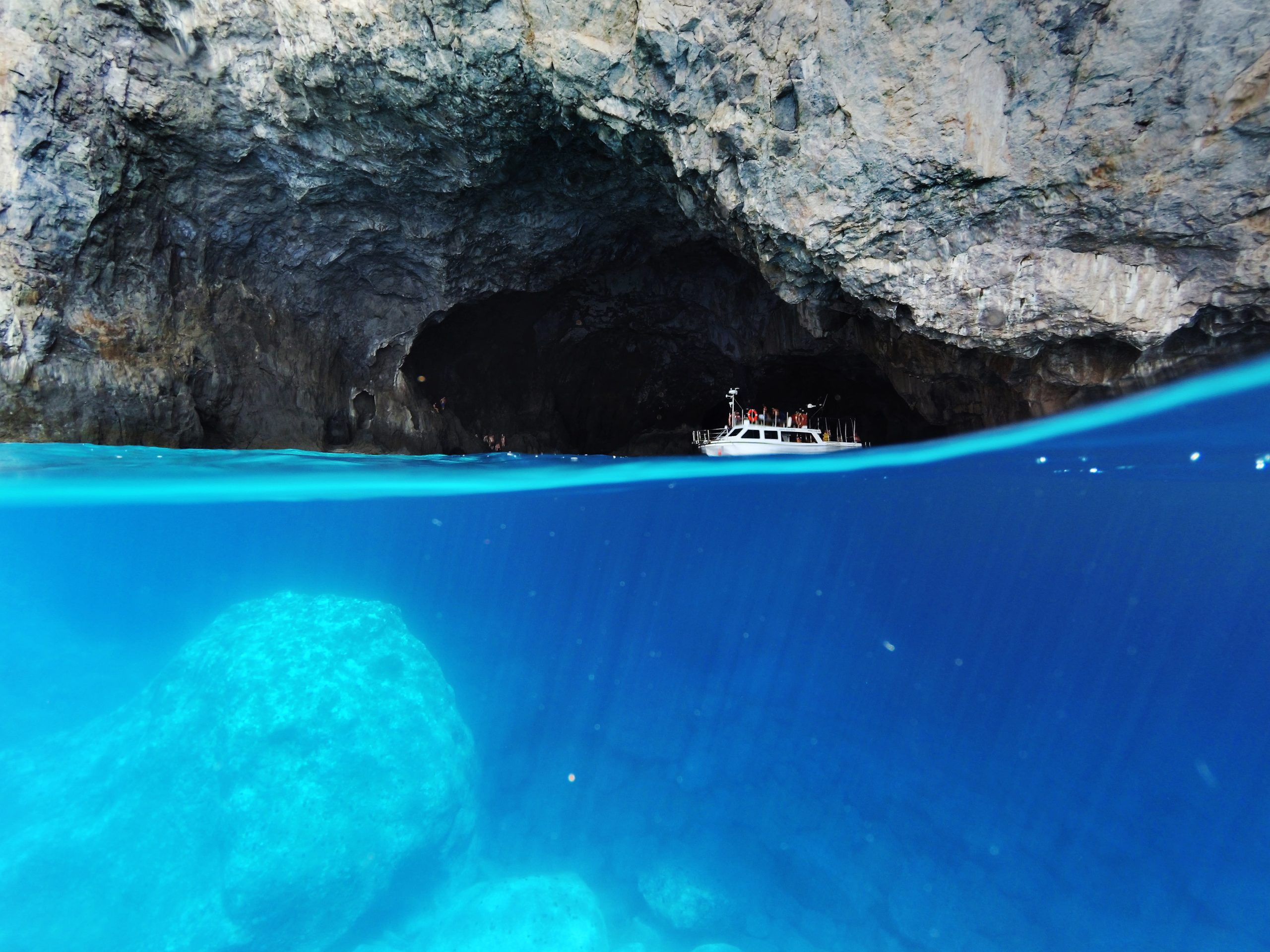 Kythira for reconnecting with nature
Just across the southernmost tip of the Peloponnese peninsula lies this off-the-radar treasure, which combines the Instagrammable allure of typical Cycladic islands with the wilderness and unspoilt beauty of the Peloponnese. Still, it has a character of its own. Climb up to the Venetian castle looking out to the vast blue waters of Kapsali beach and you may just figure it out.
Rocky shores and mazy hiking trails meet lush pine forests and waterfalls, as quaint villages with pastel-coloured, beautifully decadent houses give way to buzzing bars and cute boutiques in the chora. Visit Avlemonas to swim in emerald waters surrounded by rocks, and enjoy breakfast in the shadow of plane trees at the central square of Mylopotamos village. For a more contemporary twist on Greek cuisine (think cod sautéed in beurre blanc sauce that contains cider and smoked mussels), book a table at Familia restaurant in Fratsia village.
Getting there: by plane from London (transit flight via Athens), by plane or ferry from Athens or by ferry from Neapoli Voion, Peloponnese (to be accessed by car or bus)
Hydra for peacefulness and arty inspiration
The home of artists, bohemians and lovers, Hydra is bound to win you over with its picture-perfect port, virgin waters and inherent romanticism that's charmed writers, painters and musicians such as Henry Miller, Pablo Picasso and Leonard Cohen. The latter even bought a house here in 1960, which ended up being his home for seven years.
Visit Cohen's house, where his love story with his muse Marianne Ihlen unfolded, before taking a walk amid opulent mansions around the port — built by wealthy shipowners in the 18th and 19th centuries, many of them come with marble fountains and vintage gardens. No motor vehicles are permitted on the island (just donkeys and bikes), so you can create your own work of art without the vibration of nearby motors to disturb you. If you're feeling more active, stike out on one of the many hiking trails that cross the island.
Getting there: by ferry from Athens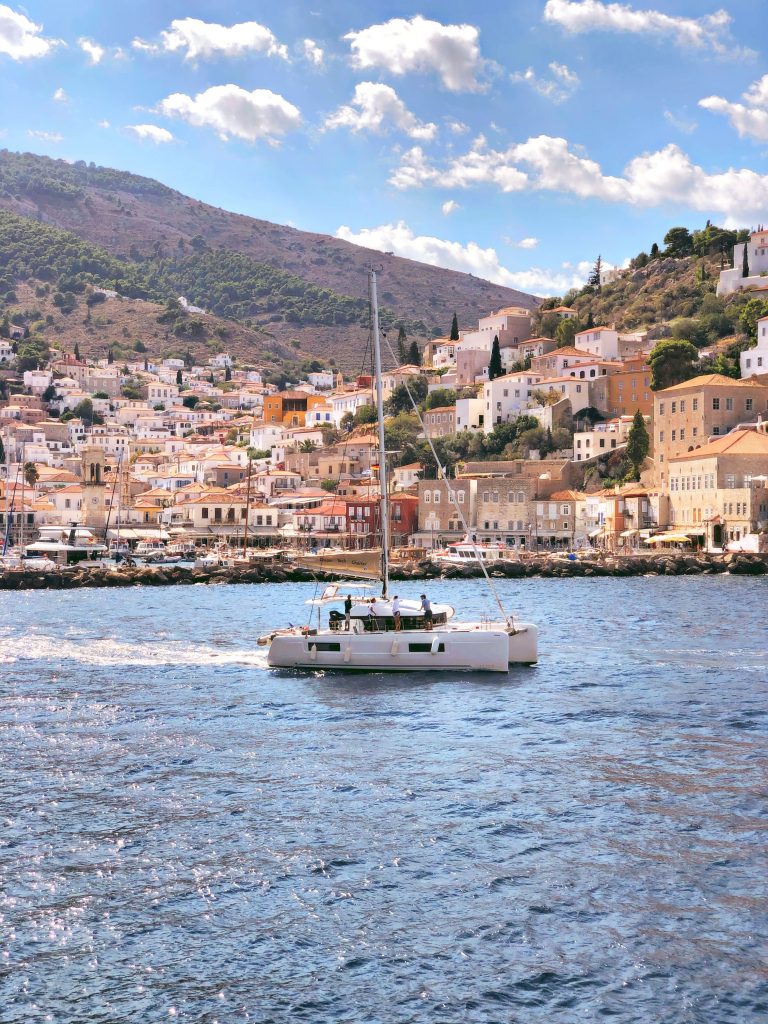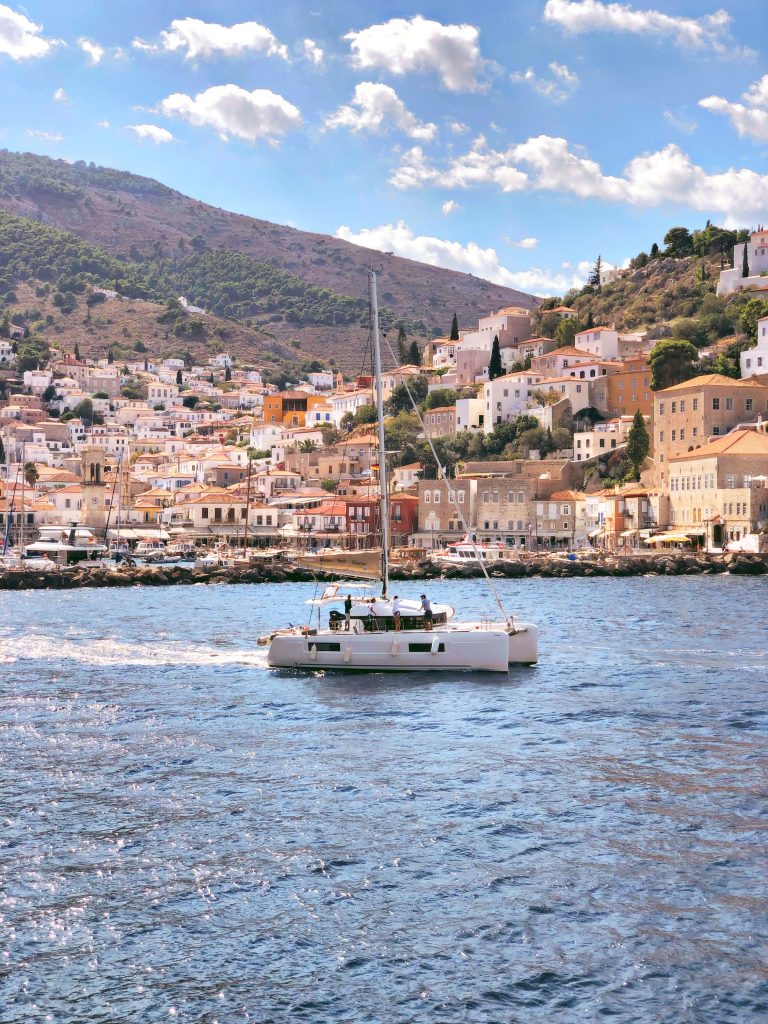 Ikaria for the slow pace of life
This island's inhabitants routinely live past the age of 90, with many making it to 100 and beyond. Their secret? A stress-free, natural lifestyle. Once you arrive in Ikaria, you'll discover that time stands still in the most delightful ways.
If you're a traveller who likes to move quickly, Ikaria might not be for you. People here take their time — in giving you directions, in bringing you the bill, in pretty much everything; but they do it with a smile. Join the easy-going locals and go swimming at Nas Beach or surfing at Mesakti Beach, before devouring a serving of kolokithokeftedes (fried pumpkin balls) at Mary Mary restaurant. Don't miss the panigiria, the lively fiestas where people dance, drink and eat until the early hours.
Getting there: by plane from London (transit flight via Athens) or by plane or ferry from Athens