We round up the finest releases in 2022 so far to boost this season's reading list.
Picture this: the rain is gently tapping at your window, you can hear the log fire crackling and you're cuddled up on the sofa with a cuppa in one hand and a great book in the other. It sounds like the perfect way to spend an autumn evening, right? But finding that read that will grip your attention at every page is key to this superb night in.
It's time to close the chapter on the easy romance reads we skimmed through on a sunbed this summer and instead dive into an enthralling crime novel or historical non-fiction. Here we've rounded up 10 new reads you need on your bookshelf this autumn.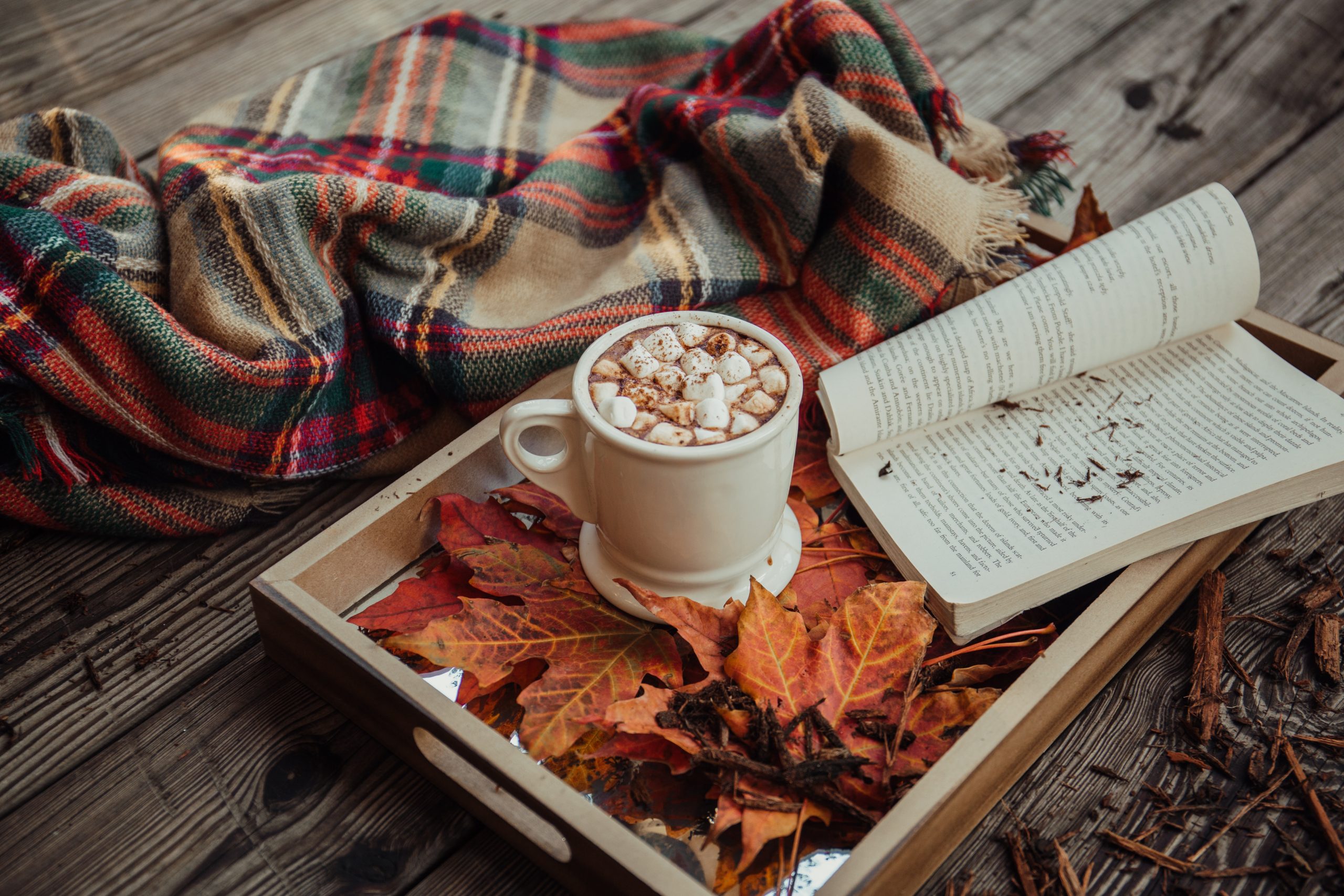 Ginger and Me by Elissa Soave
Winner of the 2019 Primadonna Prize — the renowned writing competition for unrepresented new talent — Ginger and Me, Elissa Soave's debut novel, is part coming of age and part mystery, perfect for fans of Douglas Stewart and Joanna Cannon. The plot follows Wendy, a 19-year-old living alone in a working-class village in Scotland, as she navigates the world while grieving for her mum. She is fairly satisfied with her life: driving the 255 bus around Uddingston and greeting her regulars keeps her happy enough. But that's until Ginger, another lost teenager, steps onto the bus — she's a young woman whose flaming orange hair is as bright as her personality. This story follows an evolving female friendship that's both heartwarming and heart wrenching while shining a light on poverty and working-class life in the UK. Soave's depiction of her protagonists is colourful and detailed, making it hard not to become attached to Wendy and Ginger. For a debut, which was released in July, this is incredibly impressive, so I, along with Soave's other fans, are excited to see what she does next.
The Game Of Hearts by Felicity Day
Hot off the press, The Game Of Hearts publishes this week and follows the lives of Regency London's Bon Ton (the city's fashionable elite). The novel goes behind the drawing room doors to discover what this age of elegance was really like, centering on the lives of six leading ladies, their families and competitors as they navigate matchmaking and matrimony during an era that's synonymous with romance and high-society gossip. British history journalist and a Regency-era aficionado Day has weaved real stories of rakish husbands and rich heiresses into her debut novel using letters, diaries and stories from contemporary newspapers. This candid exploration of an era famed for its drama is perfect for fans of Julia Quinn's Bridgerton.
Such A Good Mother by Helen Monks Takhar
If you enjoyed Harriet Tyce's Blood Orange (which blew up on BookTok in 2020), you'll love Such A Good Mother. This shocking psychological thriller comes from the author of That Woman, which has sold more than 11 million copies and has since been optioned for a TV show. Such A Good Mother, which was published in August, is packed with provocative talking points: the pressures on working-class mums, social climbing, and playground politics. The protagonist, Rose O'Connell, aspires to be a good mother. Her marriage might be on the rocks but her son landing a place at the prestigious Woolf Academy is one of her proudest achievements. It's not long until she's drawn in by the glamourous circle of mums and she soon discovers there's much more to these ladies than meets the eye. Some critics have claimed this book is a slow burn, but I think it's worth it for its spectacular final few chapters, and the narrative throughout will keep you guessing and gripped. While you may not warm to the characters initially, they definitely keep you entertained — and that's why it's one of my top books this autumn.
All That's Left Unsaid by Tracey Lien
Set in 1996, in the Sydney suburb of Cabramatta, this new novel centres around the brutal murder of a local teenage boy, Denny. Told from the perspective of Denny's sister Ky, Lien details the family's anger when police fail to charge Denny's murderers. Ky learns that despite many people being present when Denny was killed, all bystanders claim to have seen nothing, which sets her on a path to track down every witness in an attempt to bring the truth to light, until she uncovers more than she intended. All That's Left Unsaid is a profound exploration of racism and inherited trauma among Vietnamese Australians that many of us know very little about. It highlights friendship, family and community through touching characters, all of whom are entwined in each others' stories via this devastating crime. This unforgettable debut, published earlier this month, is equally heartbreaking and gripping. I can guarantee you won't be able to put this book down, but make sure you have the tissues at the ready while you read.
What Seems To Be The Problem? by Dr Laura Marshall-Andrews
Perfect for fans of Adam Kay's This Is Going To Hurt, this memoir gives a voice to female doctors who have, at times, felt crushed by the state of our NHS. Dr Marshall-Andrews, an award-winning GP, swapped busy hospital shifts for a leafy NHS GP surgery, and her book offers a deeply raw and powerful depiction of the UK's struggling health service. She found herself overwhelmed by the sheer number of patients who were let down at GP level and reveals a system that has been broken by over-regulation. In 272 pages, What Seems To Be The Problem? features stories of the patients, doctors and health practitioners who have shaped her 30-year career, with hints of heartbreak, healing and hope along the way. But what's most striking is the book's urgent call for help from a woman who has been at the forefront of evolving medicine for decades. Insightful, compelling but also equally heartbreaking, this is a book everybody should read to understand what life is really like inside the NHS.
Love Marriage by Monica Ali
From the Booker-shortlisted author, Love Marriage is Monica Ali's first novel in a decade — and it was certainly worth the wait. The book is set in London and Yasmin Ghorami seems to have it all: a doting fiancé Joe, a successful career as a doctor and a supportive family. But behind closed doors, Yasmin is dealing with Joe's sex addiction and his unstable mother, while in her own home, her brother unexpectedly becomes a teenage father, and her mother is on the verge of a breakdown as result of her own marriage to Yasmin's father. Moreover, Yasmin is trying to plan her own wedding to Joe, a man she's not sure she wants to marry. Love Marriage is a thorough exploration of cultural clashes in different forms, including religion, class, race and social hierarchy, which is explained in such detail through elegant and sensitive prose. This book was published in February this year and I zoomed through all 512 pages in roughly two days. Needless to say, it's a struggle to put this book down.
The Girls of Lake Evelyn by Averil Kenny
Escape to Queensland in this historical fiction novel by Averil Kenny, which is filled with mysterious turns and small-town secrets. Meet Vivienne George, the runaway bride who jilted one of the most eligible bachelors in Queensland during the 1950s. She escaped to the tropical plains of north Queensland, where she now lives in a hidden lodge on the shores of Lake Evelyn. It's here where she discovers how the lake is both a blessing and a curse, helping her escape her old life but dragging up history simultaneously. Published in August, The Girls of Lake Evelyn is full of colourful details, which will transport you to the centre of 1950s Australia. The two protagonists are lovable and entertaining, while being ahead of their time as two brave and resilient females who take their lives into their own hands.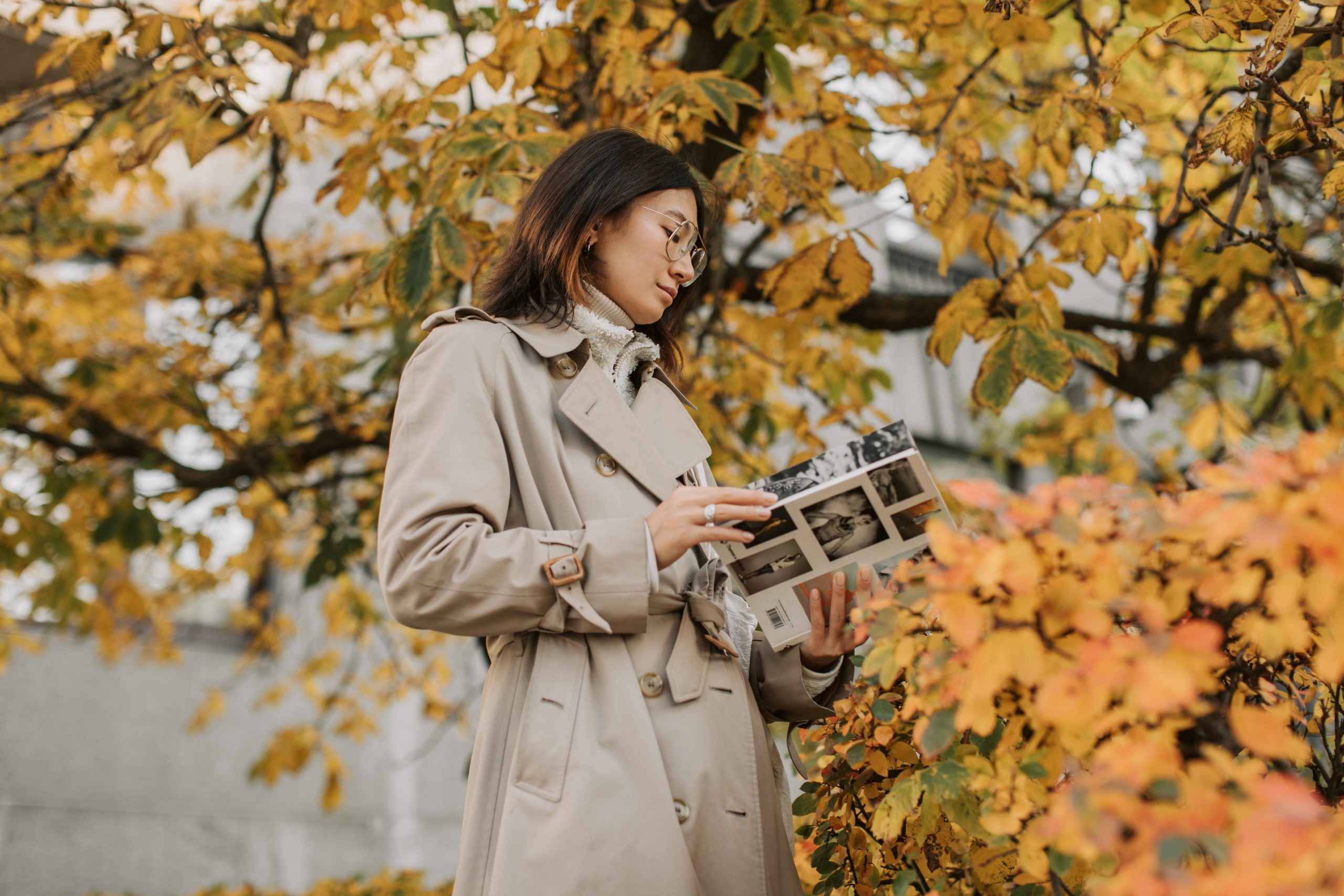 What Just Happened? by Marina Hyde
Marina Hyde has won multiple awards — she was the first woman in 45 years to receive the Sportswriter of the Year award from the Sports Journalists' Association; she has been named Political Commentator of the Year for two years running, and Commentator of the Year for three years on the trot by the Society of Editors. Finally, she won the 2020 Edgar Wallace Award for writing of the highest quality. So, with several accolades to her name, Hyde's new non-fiction book is a sure winner in terms of prose, narrative and plain hilarity. What Just Happened? is Hyde's satirical and truthful depiction of the highs and lows of the past decade. This book — based on Hyde's funny columns in The Guardian — tells the story of the landscape of the Cameron, May and Johnson political eras, as well as Trumpian-imposed turmoil, celebrity chaos, Brexit and what she calls the series finale of the United Kingdom. Hyde sees through the looking glass and calls out the shambolic rhetoric rained down on us from gaslighting politicians, Katie Hopkins, mad royals, tech billionaires and Gwyneth Paltrow. This is publishing in October and will surely be a welcome blast of humour during what could be a bleak winter.
Miss Dior by Justine Picardie
A Sunday Times top 10 bestseller, Miss Dior celebrates the story and life of Christian Dior's beloved younger sister Catherine, who was a secret powerhouse behind the French fashion house. Although you may have hardly heard of Catherine, you probably know or have even worn the perfume she inspired: Miss Dior. Justine Picardie — the established fashion journalist who's worked for British Vogue and The Sunday Times and was editor-in-chief of Harper's Bazaar and Town & Country — has spent the best part of a decade collating information about the life of Catherine Dior. The result is this detailed portrait of the woman behind the internationally acclaimed designer. The book moves through war-time Paris, the concentration camp of Ravensbrück and the Dior family home, exploring what it means to believe in beauty and hope, and discovering the solace of the natural world in the aftermath of devastation and destruction. After the raving success of Picardie's best-selling biography of Coco Chanel in 2010, Miss Dior utilises Picardie's investigative threads and has been celebrated by writers and readers alike. The new paperback version of this book was released earlier this month and is much more than a biography, perfect for those who love fashion and history.
Your Word Or Mine by Lia Middleton
With themes of justice, rage and revenge, Your Word Or Mine is the gripping psychological thriller from Lia Middleton, who is a barrister specialising in crime and prison law. Having been published earlier this month, Your Word Or Mine is an impressive debut novel following the story of Annabelle King who was sexually assaulted at 15 years old but was incredibly let down by the justice system once she identified her rapist. Eighteen years later, Ava is Annabelle, a barrister who always follows the rules. But when she meets her rapist in court, Annabelle finds it hard not to do everything she can to ensure he is put behind bars. Middleton's experience working for the Crime Prosecution Service and on the Rape and Serious Sexual Offences team inspired her to write Your Word or Mine. She wanted to show the aftermath of a case collapsing because of the loss of evidence and what happens when evidence is taken away, and you are left with just two voices. This is a striking psychological thriller and an impressive debut from a new writer. If you were a fan of Netflix's British drama Anatomy of a Scandal, this novel is one for your bookshelf.