As the days grow shorter and the temperature drops, you're probably beginning to feel the urge to transform your living space into a warm and inviting sanctuary. Jack Kinsey, BBC's Interior Design Masters 2023 finalist, offers his recommendations on how to add some warmth to your home, minus the expensive renovation.
Colour
When it comes to colour, nothing says autumn like burnt orange and deep red. "Be inspired by colours that you see outside," says Jack. "Earthy and warm tones like beige, brass and gold will reflect warmth into your space." He points to terracotta as a perfect choice for accessories and kitchenware, as it pairs well with lighter colours like beige or sand, while still exuding a fire-like feel.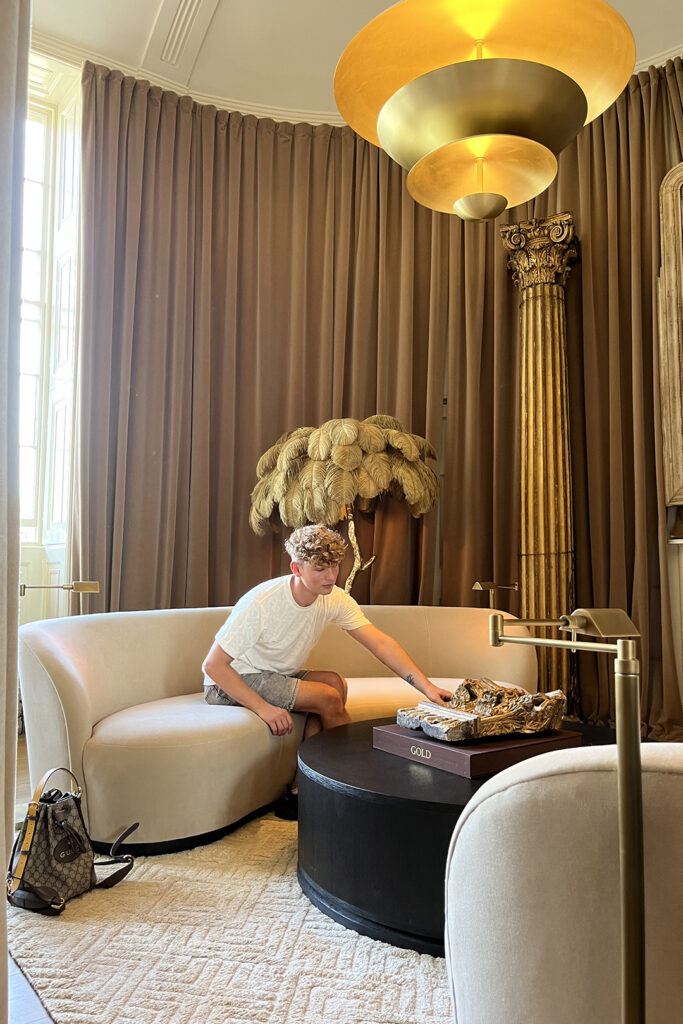 Textiles
By swapping out lightweight summer fabrics such as cotton for heavier, cosier options such as wool, you can instantly transform your space. Layers of textures exude autumnal charm, so introduce patterns such as tweed and plaid, or plush and textured materials like bouclé and faux fur to add a seasonal yet unique touch to your home. "Pick up a chunky knit throw from a discount retailer and add it to your sofa as a stylish and comforting accessory," says Jack. You can also add eiderdowns to beds or a faux sheepskin rug to your bedroom for a Scandi effect."
Lighting
While summer's a time for emphasising natural light, the darker days of autumn allow for more creative uses of ambient lighting. Jack recommends changing out your bulbs for dimmable ones, which allows you to mirror the outside for a more intimate effect — set the bulbs to a warmer tone and mimic the inviting nature of an open fire. Adorning the space with table lamps and floor lanterns will create different levels
of light, while a spattering of pumpkin- or pine-scented candles will create a sensory experience that screams autumn.
Floristry
Don't let the colder weather put you off from incorporating flowers into your designs. "Rather than swapping faux plants in and out, try your hand at foraging for a more authentic feel," says Jack. "Go to your local woodland area and pick up some interesting branches or twigs to add to your mantlepiece. You can even incorporate some crisp orange leaves or dried flowers." Using dried flowers is a simple, sustainable and trendy way of transitioning the home, as they can be fashioned into wreathes, garlands or centrepieces during the Christmas period.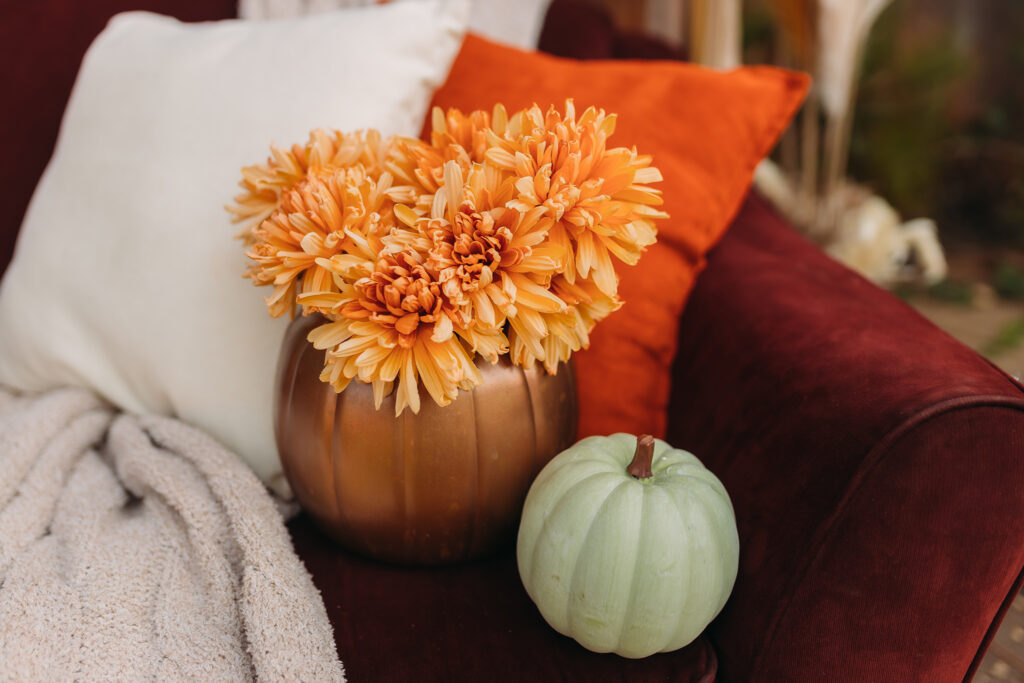 Tableware and accessories
Long gone are the days of al fresco dining, so it's important to bring a bit of glam to your dinner table. Pick up a statement table runner inspired by nature, such as a William Morris print, and replace your traditional placemats with hessian or rattan ones for a more earth-toned look. Arranging a bowl of harvest vegetables in your kitchen is also a great way of naturally bringing autumn colours into your home,
and you can even pop a pumpkin or two (real or decorative) around the space, as a nod to the imminent arrival of Halloween.
Words by Eleanor Hicks