Pregnancy needn't mean giving up exercise — the capital's pre- and post-natal fitness classes attest to that
Keeping fit during and after pregnancy can be challenging, but it's proven to help women cope better with labour and ease themselves back into a postpartum routine. If and when you're ready to get back in the gym, London's plethora of pre- and post-natal exercise classes are here to help.
Check out five of the best ones and decide which is for you.
Bespoke stretching
Barrecore offers low-impact, ballet-inspired workouts that aim to safely exhaust muscles through stretches, pliés and compact moves. At most of its studios, with branches found all around London, from Hampstead to Mayfair, the team offers 45-minute, private prenatal modification sessions, so mums-to-be can learn how to enjoy full Barrecore classes with pregnancy-safe adaptations.
They can then join BarreRESTORE, a breathing and stretching session; BarreFORM, which focuses on slow, deep technique; BarreSIGNATURE, which uses bodyweight resistance and repetitions; and the high-intensity BarreSCULPT, which includes resistance bands.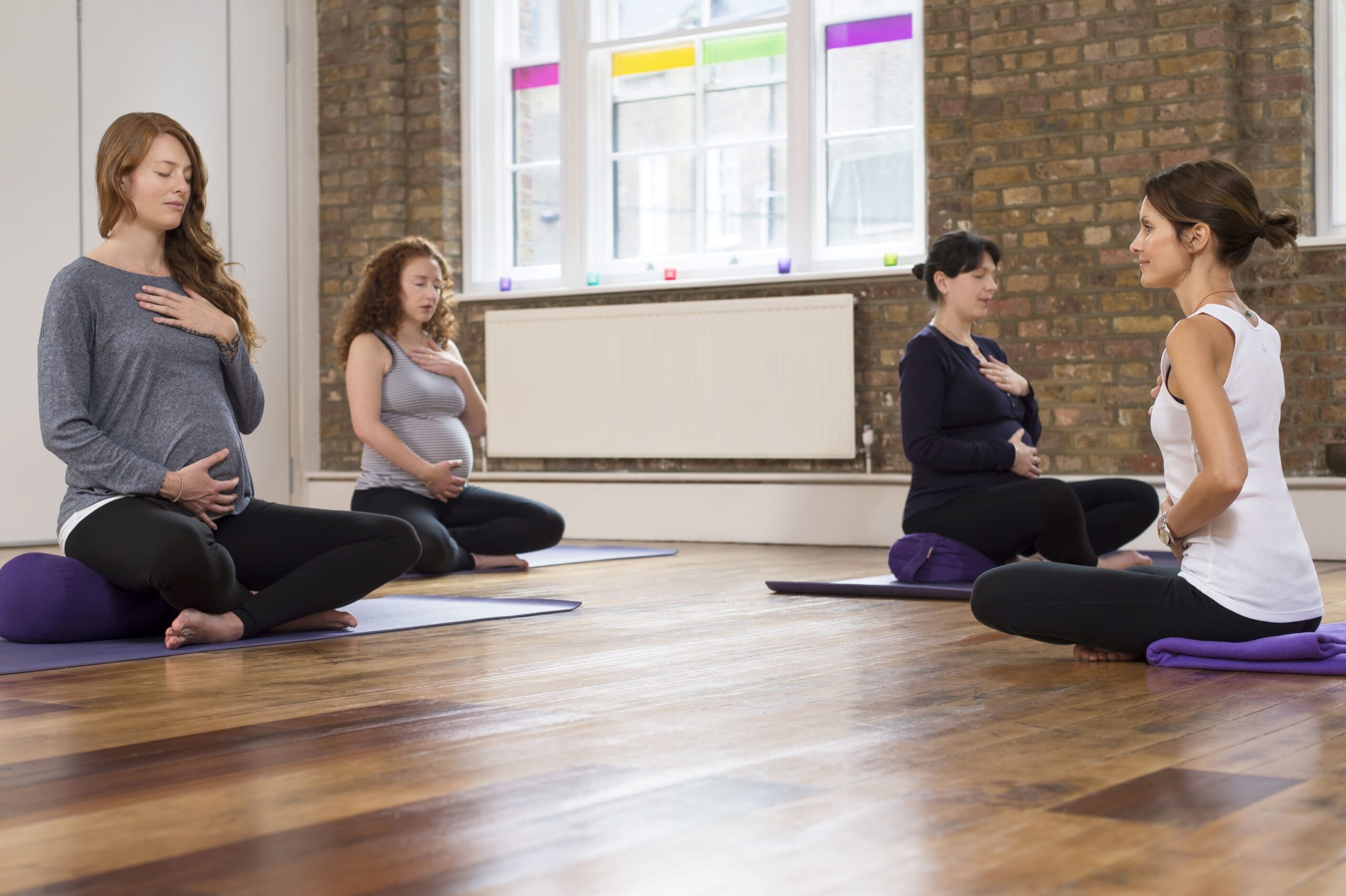 Yoga for labour
A haven for yoga and Pilates enthusiasts, Triyoga welcomes women on their prenatal and postnatal fitness journey in its Camden, Chelsea, Ealing and Shoreditch studios. The studio's Pregnancy Yoga class is great for women going into their second trimester (the team recommends avoiding yoga in the first three months of pregnancy). Sessions are designed to help expectant mums enjoy yoga with minimal discomfort, while cultivating breath awareness and building strength in preparation for labour.
Mummy + Me classes for new mums and their babies are also available, incorporating balancing, strengthening and restorative poses to aid recovery following birth — the session is also a great opportunity for mums to connect with their babies through touch, play and singing.
Intimate pilates
With class sizes limited to 10 people, Ten Health & Fitness guarantees an intimate, almost personalised session. The brand, which has studios across London from Chiswick to Little Venice, offers Pre-Natal Pilates, focusing on core stability, strength and overall fitness. At 12 weeks, mums-to-be will be asked to complete a prenatal assessment to ensure safety is monitored throughout their fitness journey.
Once the baby has been born and the doctor has given the go-ahead, Ten's Post-Natal Reformer Pilates sessions can help mums (from six weeks postpartum) regain abdominal strength, realign imbalanced posture and reduce scar tissue.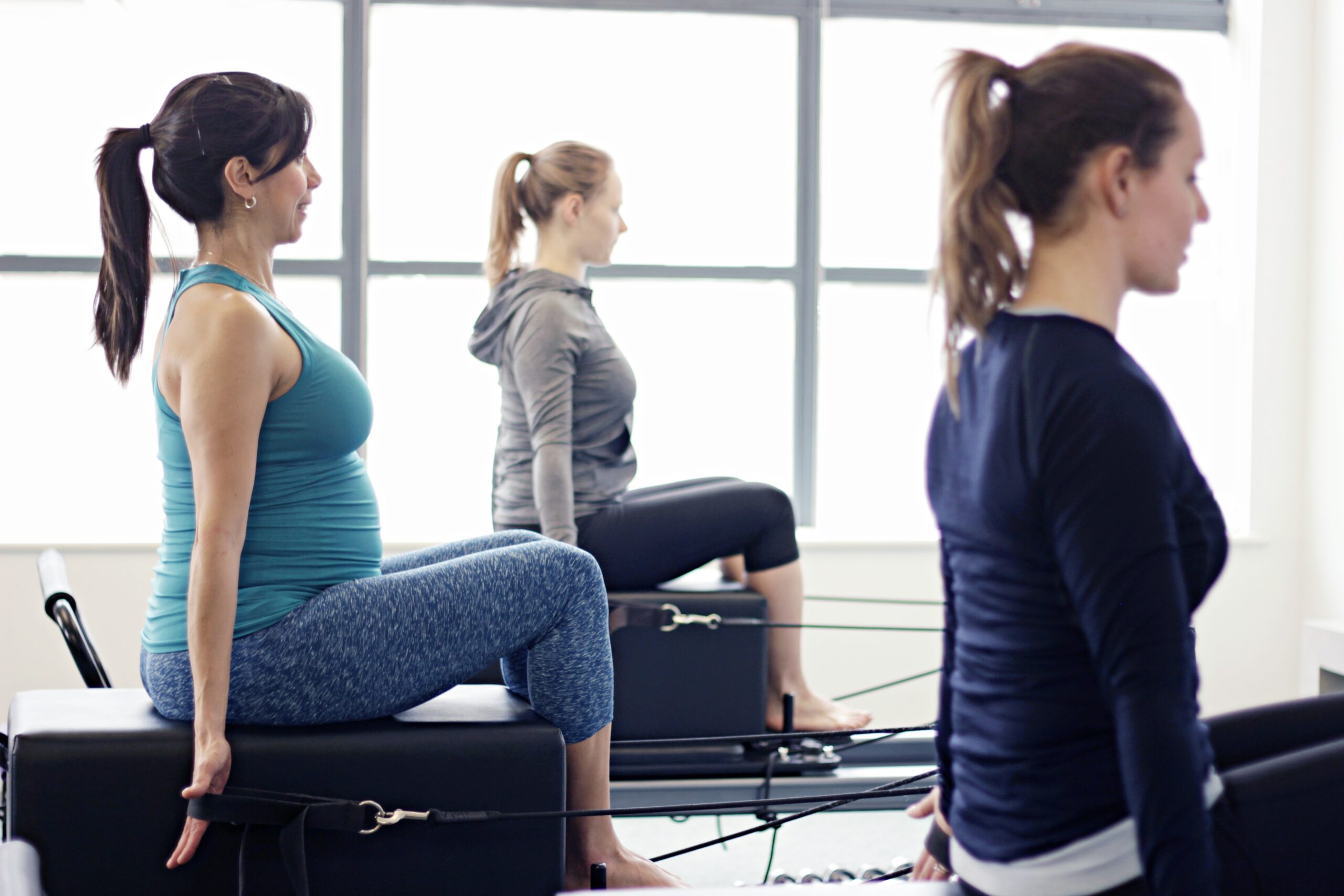 Pregnancy-safe aerobics
Run by chartered physiotherapists specialising in pregnancy and the postnatal period, Maternally Fit's Aerobic Classes are adapted to ensure expectant mums can get the most out of exercise while staying safe. During each prenatal class — found in Clapham, Islington, Wimbledon and Chiswick (to name a few) — they're encouraged to get hot and sweaty during the cardio section.
All exercises remain at an appropriate level of intensity using breathlessness as a guide (measured by whether the mums-to-be can still hold a conversation). Classes include toning exercises for key muscle groups affected during pregnancy, including the core, glutes and pelvic floor. Trainers can also incorporate a thigh section to help build strong legs for an active labour, and an arm routine to support holding those sleeping babies once they arrive.
Fun fitness
Frame was born on the principle that exercise shouldn't feel like a chore. The brand brings fun fitness to London in the form of its high-energy Party Classes that focus on dance cardio, and its weightlifting Sculpt and Sweat sessions.
With studios from King's Cross to Hammersmith, Frame has designed an extensive selection of Mumhood Classes, from Pre-Natal Strength to Post-Natal Core Rehab. The former uses a combination of sizeable weights and low reps of squats and bicep curls to help expectant mums build strength. Instructors focus on areas such as legs and pelvic floor.
Before booking your class, check in with a health professional to ensure the exercise is suitable for your body and pregnancy.