Discover three beautiful retreats where you won't hear an Instagram notification for miles.
A decade ago, the thought of voluntarily spending time in an isolated cabin with little to no phone signal or wi-fi would have seemed erratic, strange and nonsensical. What do you mean you don't want to be contactable? Technology has evolved for that reason: to enable us to be constantly accessible and available, wherever and whenever.
In 2023, mobile phones are always close by, laptops are essential in everyday routines, and tablets are for everything else. But while this abundance of forward-thinking technology is great for many reasons, it's also become an inescapable reality of the modern day — until now.
Spotting a gap in the market, digital detox retreats have emerged, offering a tech-free experience as their unique selling point. In fact, this type of holiday is increasingly popular: an international survey by booking.com found that 55% of global travellers are looking to go 'off grid' for their next trip.
So what are the potential benefits of an isolated retreat? "A recharged mind, a clearer perspective and a sense of calm that has been missing," explains Hector Hughes, cofounder of Unplugged, which offers tech-free cabins across the country.
"Fifty percent of the adult UK population spends 11 hours a day behind the screen. We're offering them a unique opportunity to spend less time distracted by their devices and give them the chance to think, create and achieve."
If you're one of those who rejoices at the prospect of a digital detox, here are the best off-grid hotels and cabins to book right now.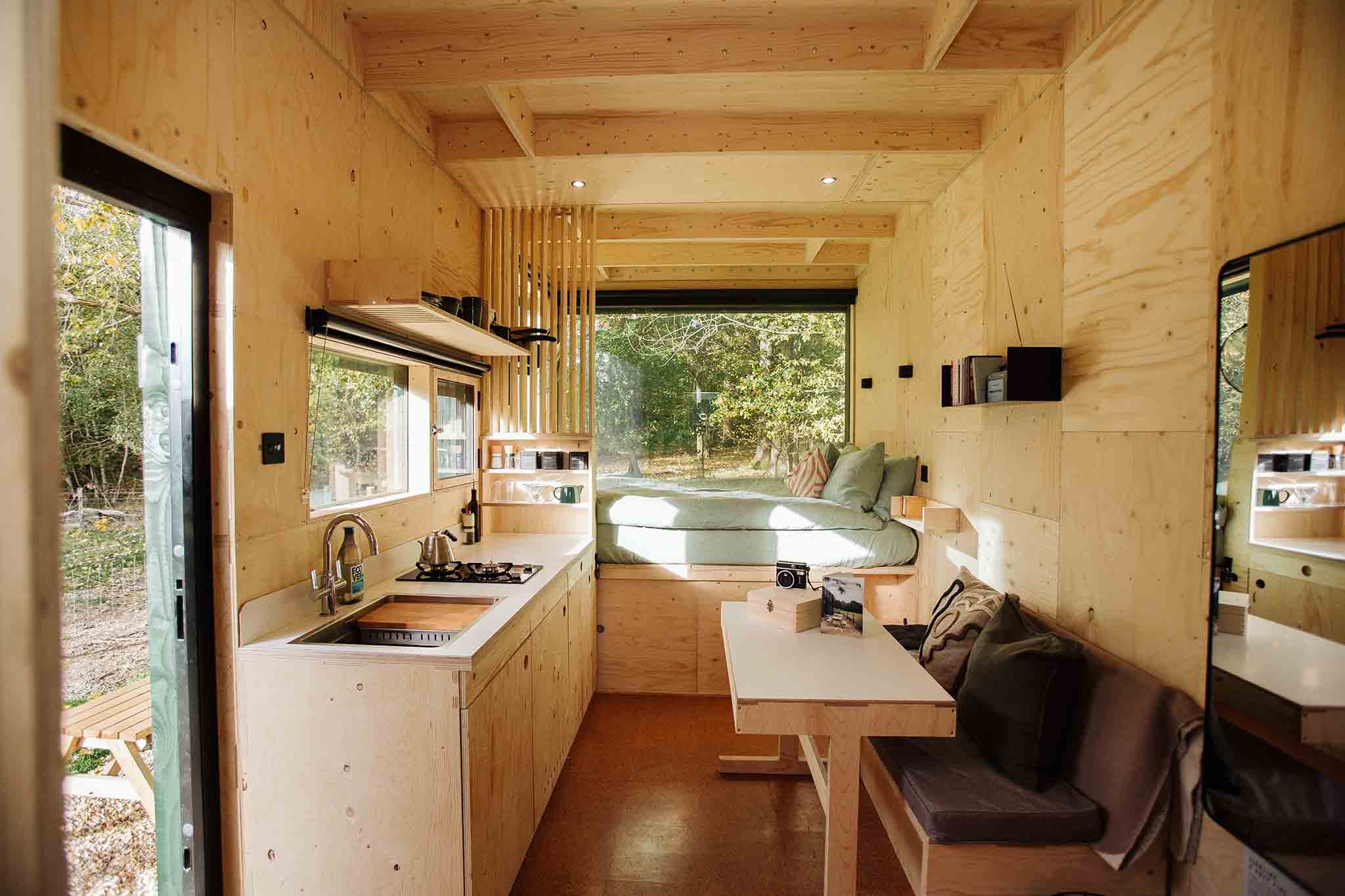 Unplugged, various locations
Offering city workers an escape from the hustle and bustle of everyday life, Unplugged — launched in 2020 — operates 18 tech-free cabins across the UK. All are within an hour of London, Manchester, Liverpool, Birmingham or Bristol.
Having calculated that 72 hours is the optimum time to reap the benefits of a true digital detox, Unplugged encourages guests to book three-night stays in its cabins. These are powered by solar energy and built from low-carbon materials.
On arrival, guests are asked to pop their digital devices, including mobile phones, in a lockbox. In exchange, you receive an old-school Nokia mobile (complete with Snake game), a physical map to explore the scenic surroundings and an instant camera, with film. Books, board games and a kitchen for cooking and dining are also available — but, of course, no wi-fi. unplugged.rest
42 Acres, Somerset
Set amid rolling hills and thick woodland in Somerset, 42 Acres specialises in holidays that focus on rejuvenation and rehabilitation. Accommodation ranges from a lakeside canal boat to an 18th-century farmhouse — all powered by renewable energy.
At check-in, you can hand over your mobile phones and laptops, to shield you from that endless stream of notifications. Instead of spending hours scrolling mindlessly through TikTok and Instagram, you'll enjoy gardening, wild craft, foraging, meditation, yoga and breath work, alongside other grounded weekenders. 42acres.com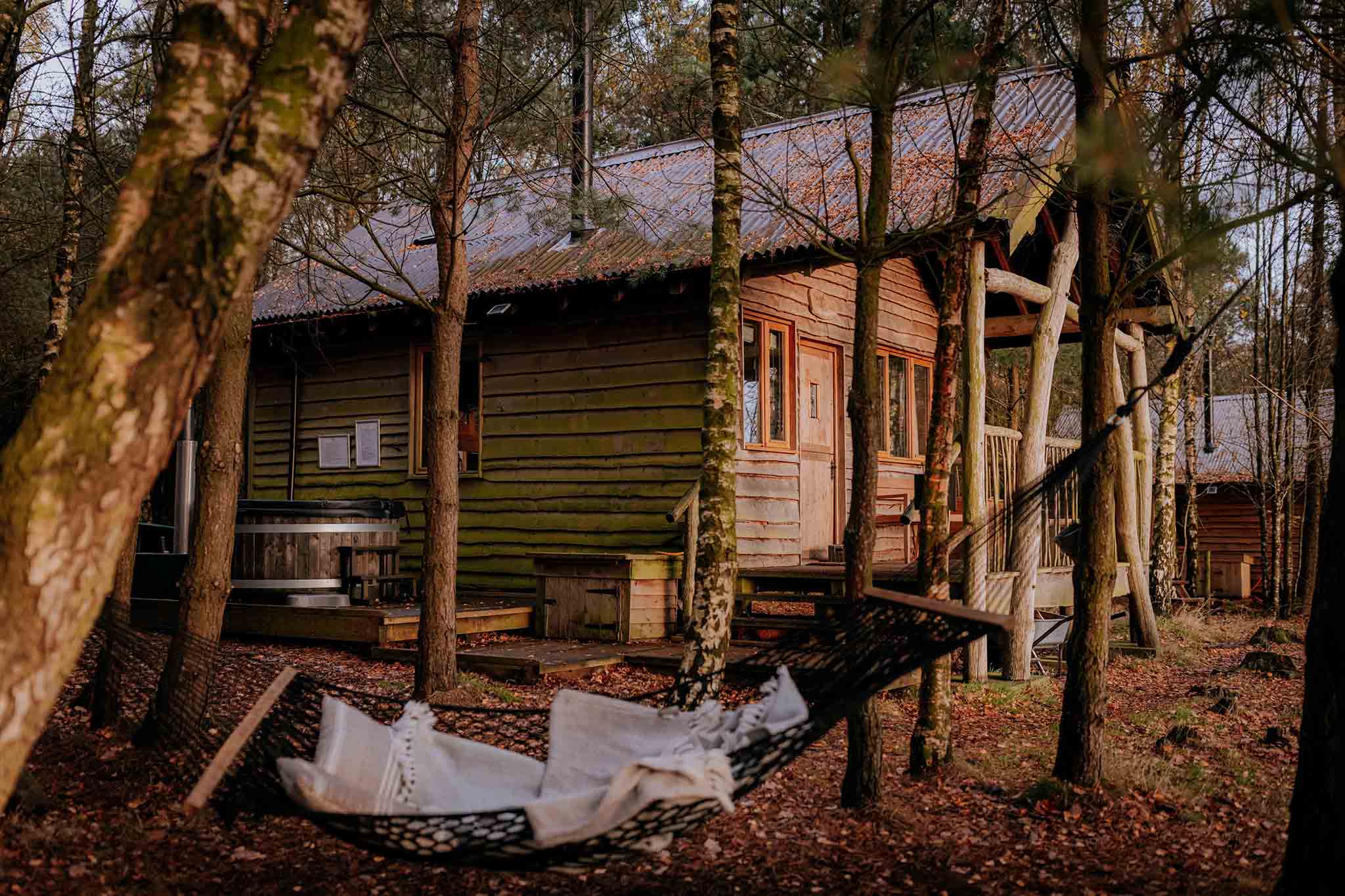 Swinton Estate, South Yorkshire
Completely electricity-free, Swinton's off-grid tree lodges and yurts are a far cry from an opulent and Grade-II-listed hotel on the same estate. They offer, instead, a 'back to nature' experience.
The tree lodge, for example, makes for a great family-orientated digital detox. Sleeping up to seven people, it offers a log-burning stove, cooking facilities, a tipi-covered fire pit, a woodland sauna and — for a touch of luxury — a private, log-fired hot tub.
While you don't have to surrender your devices, the lodges are all electricity-free and candle-lit, making this quite the experience. Just remember your torch. swintonestate.com