Forget soy, oat and almond and meet the newest dairy alternative on the market: potato milk. We find out what it is, how it's made and if it's good for you and the planet.
Dairy-free milks have long adorned the shelves of supermarkets and coffee shops, with bean- and nut-derived versions arriving on the drink scene in the early 2010s. When you order a coffee today, your milk options are no longer limited to whole, semi-skimmed and skinny — instead, you can indulge in coconut, soy, almond and oat. The alternative milk market is as lucrative as it is delicious, worth a whopping £400m a year in the UK alone. But now the new milk on the block is sourced from a dietary staple that the average Brit consumes 130kg of each year; a vegetable we boil, mash and fry; and a nation's favourite we would all be lost without: the potato.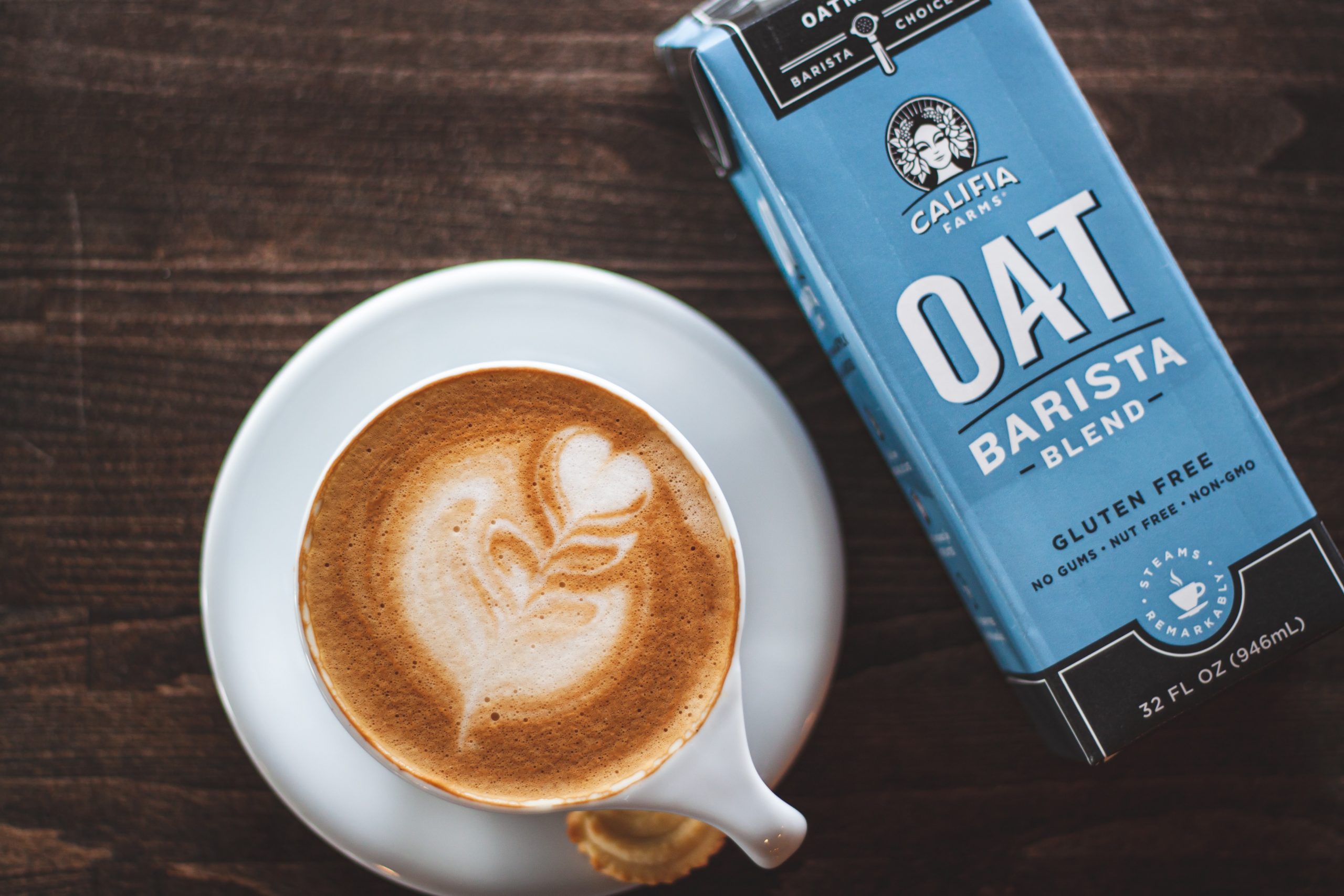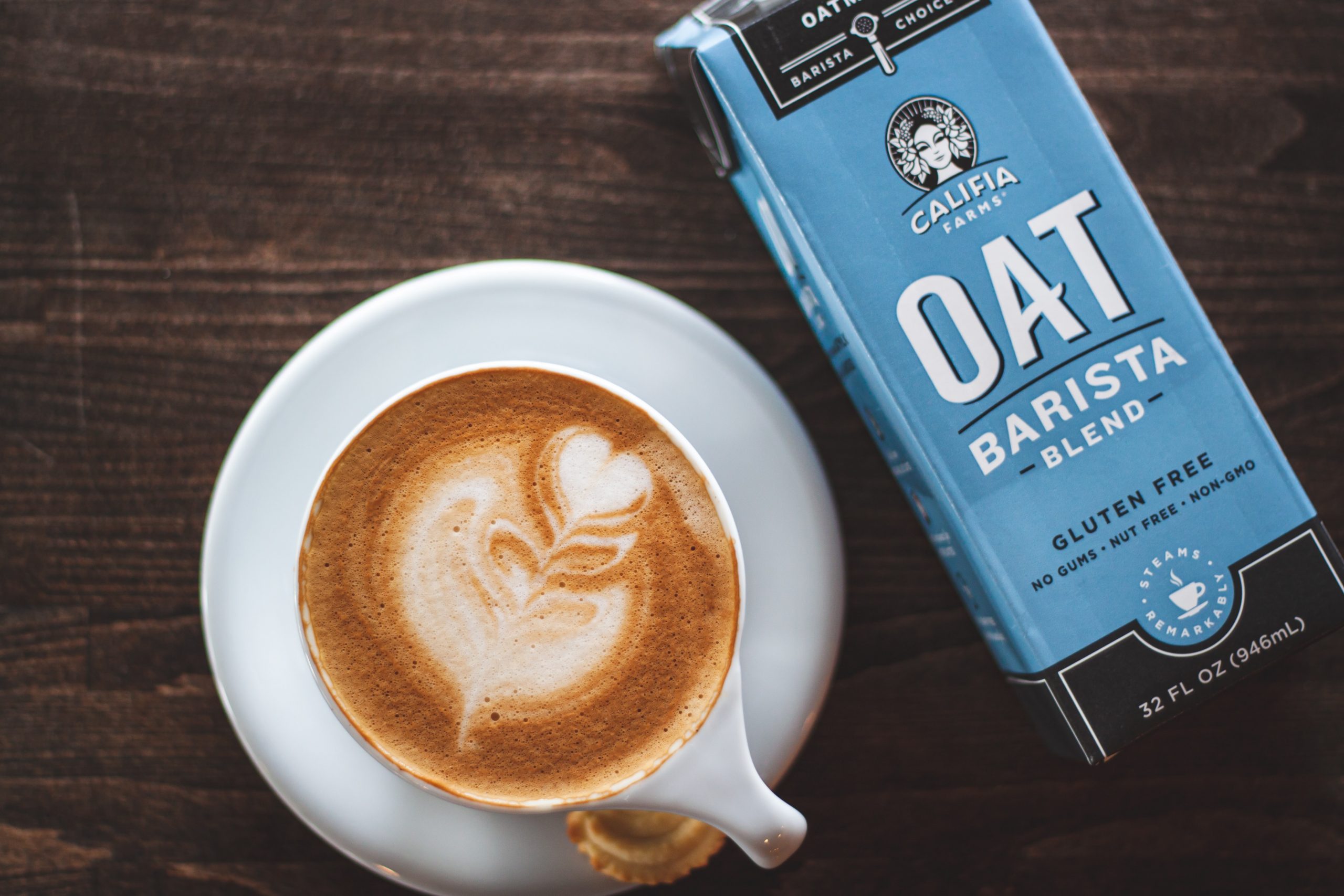 Creamy and capable of whipping up a barista-quality foam, potato milk is forecast to rival the drinking records set by oat and soy, having hit the shelves in 220 Waitrose stores nationwide this week. Waitrose declared in 2021 that its sales of plant-based milk were almost a fifth higher than in 2019 and oat milk is the current bestseller. Boasting a small carbon footprint, a sustainable source and health benefits, is the humble spud set to change the drink industry forever? We investigate.
What is potato milk?
Most of us would baulk at drinking a carton of spuds, yet this milk is made from peeled and boiled potatoes. Dug — the Swedish brand pioneering this milk alternative — developed its patented recipe in collaboration with professors at Lund University. Together, they created an emulsion of potato and rapeseed oil. These two ingredients, combined with sweeteners, emulsifiers, and acidity regulators, are blended, and then strained several times to create a smooth milk that's perfect for your morning coffee or breakfast cereal.
Is potato milk good for you?
Potatoes are a nutrient-dense root vegetable which are fat and cholesterol free and low in sodium. It also contains vitamin C, vitamin B6, potassium (with skin on) and iron, making the trusty potato an energy powerhouse. It's also stuffed with antioxidants, with some types of potatoes containing as many as blueberries and blackberries. Dug's potato milk is vegan and free from several allergens such as lactose, soy, gluten, and nuts, which also sets it apart from some other plant-based milk brands.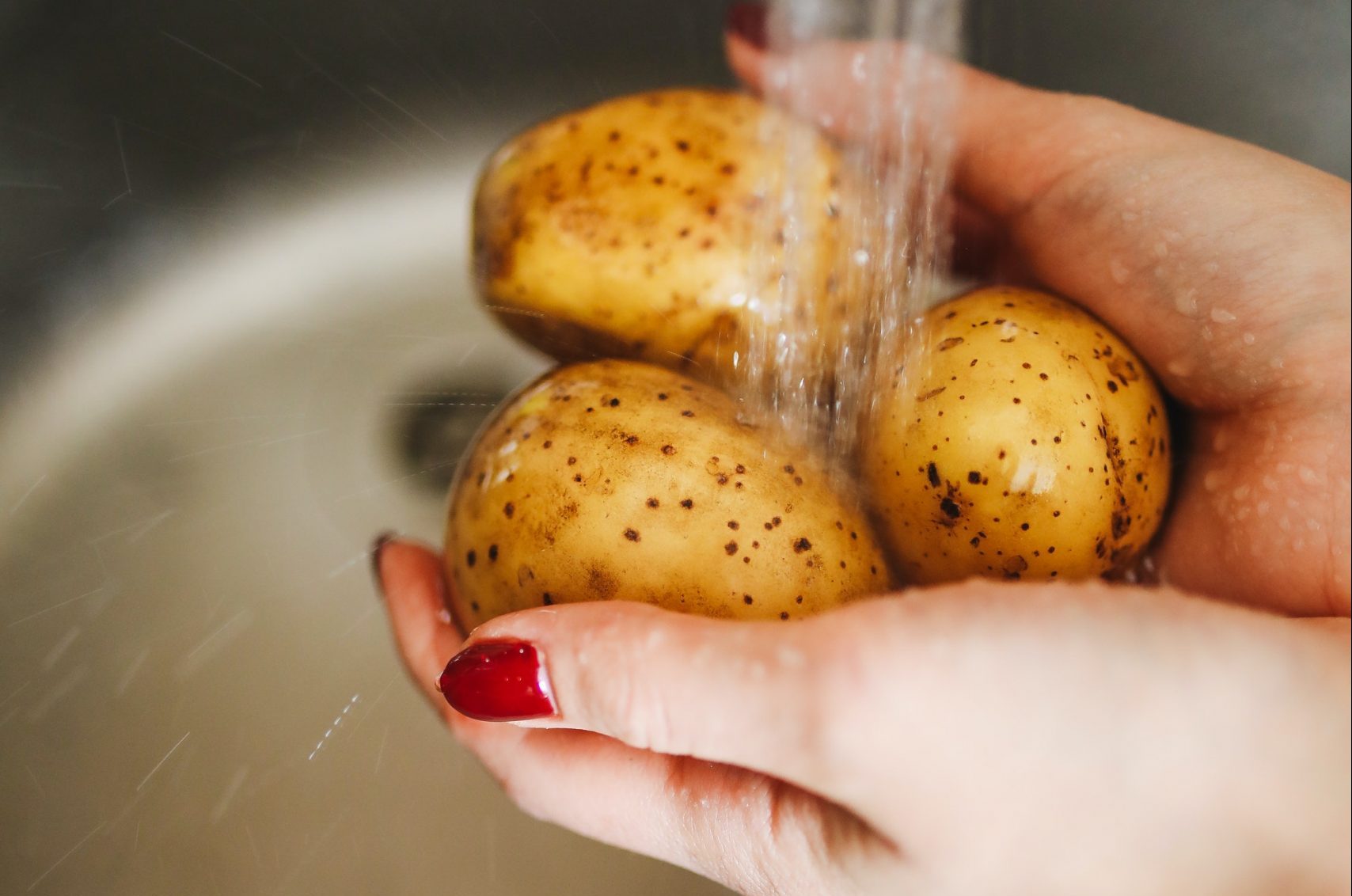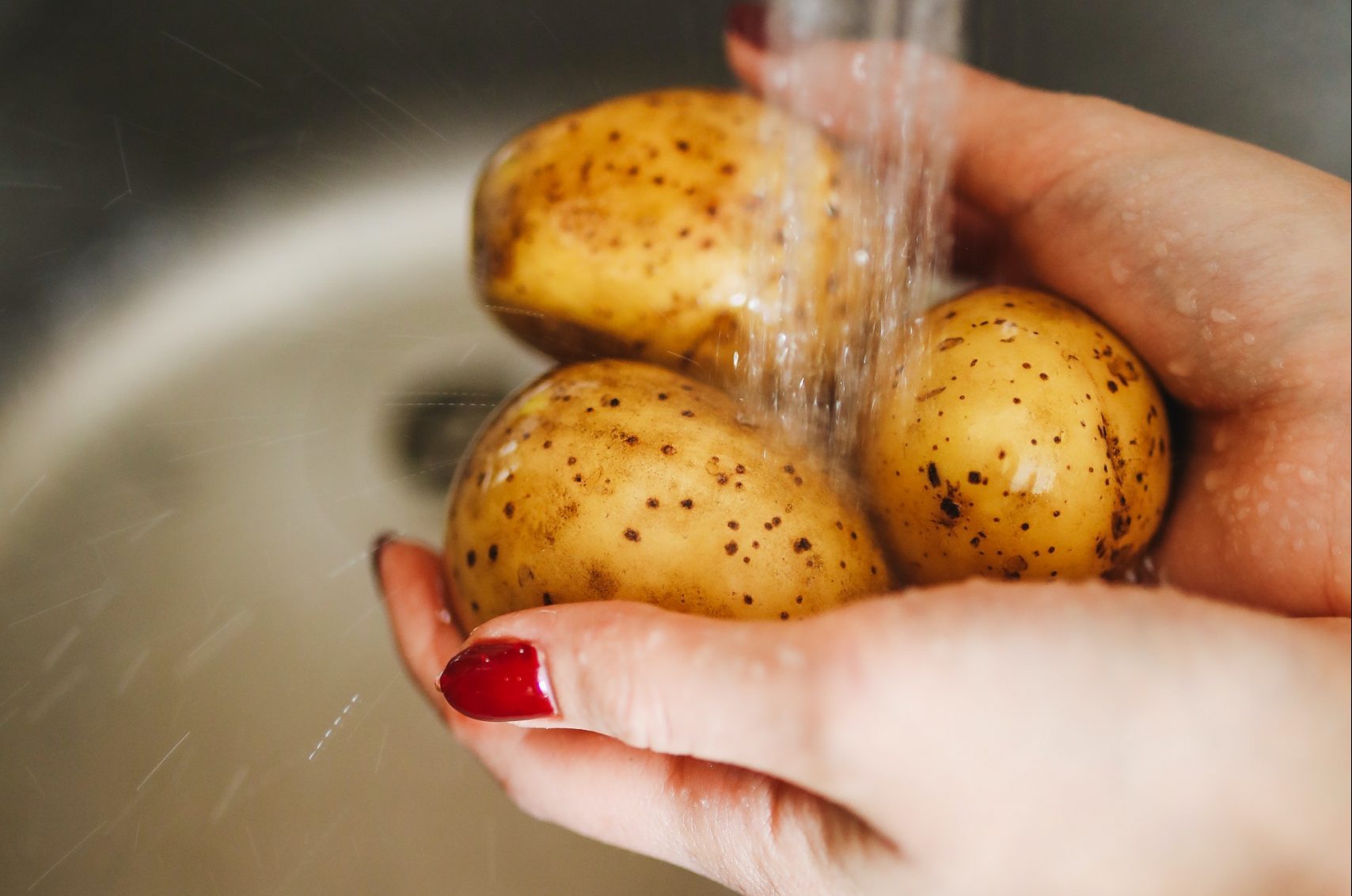 Is potato milk sustainable?
Creating a milk alternative that's healthy, tasty, and sustainable is a hard task. It's no secret that the dairy industry is contributing to climate change, with cows and their manure emitting greenhouse gases into the atmosphere. And with an estimated 270 million dairy cows worldwide, that equates to a huge amount of greenhouse gases and therefore a devastating impact on the planet. So, plant-based milk alternatives are a step in the right direction, but potato milk brand Dug plans to take sustainability one step further.
Compared to soybeans, almonds and oats, potatoes don't need much to grow at all. There's currently an international shortage of land that's suitable for food cultivation so it's important to be as efficient as possible. Lars Elofson, an agronomist, and founder of Swedish Potatoes found potatoes to be twice as efficient as oats in terms of land use. Compared to almonds, potatoes use 56 times less water to grow, as they conserve water for times when there's little rain. Finally, when you compare dairy milk to Dug potato milk, the climate footprint of the latter is significantly lower. In fact, switching to this potato alternative reduces the average consumer's footprint by about 75%.
Where can I drink it?
Potato milk is depending on sales and affordability to determine its success. One litre of Dug's potato milk — available in original, barista and unsweetened versions — costs £1.80, comparing to 90p for Waitrose Essentials semi-skimmed milk. However, it compares well to its plant-based rivals, with Oatly (oat milk) and Alpro (soy milk) charging £1.80 for its one litre vegan drinks.
Potato milk is predicted to be one of the biggest drink trends in 2022. It is yet to be stocked in coffee shops and cafes, but it probably won't be long until we're all drinking potato milk lattes.