From luxury beds to stylish leads, here are our top picks for your cherished canine companions
Picture this: you've had a terrible day at the office, an overrun meeting and a delayed train on the way home. As far as things go, you don't have much to smile about — but as soon as you open your door, you're lavished with attention by someone who's always happy to see you: your dog. They might not understand the concept of gifts, but pups definitely deserve them — and with more options on the market than ever, you'll never be short of products to choose from.
The best dog collar
A collar is an essential for any dog and is something your pooch will likely wear every day. Let them be their best-dressed selves in a comfortable and stylish option from Snugbums. Crafted from premium, easy to clean leather and available in a range of eye-catching designs, these collars come complete with solid-brass hardware and in a range of sizes for stylish and enjoyable walks. Snugbums Luxury Leather Collars, from £35
The best stylish lead
Make dog walks that little bit more stylish with this gorgeous dog leash. Expertly handcrafted with Saffiano-style vegan leather, and with a pastel-pink detailing, the 4ft lead is soft to the touch with reinforced hardware and a luxe look. Rio 4ft Vegan Leather Dog Leash, £28, available at ninawoof.co.uk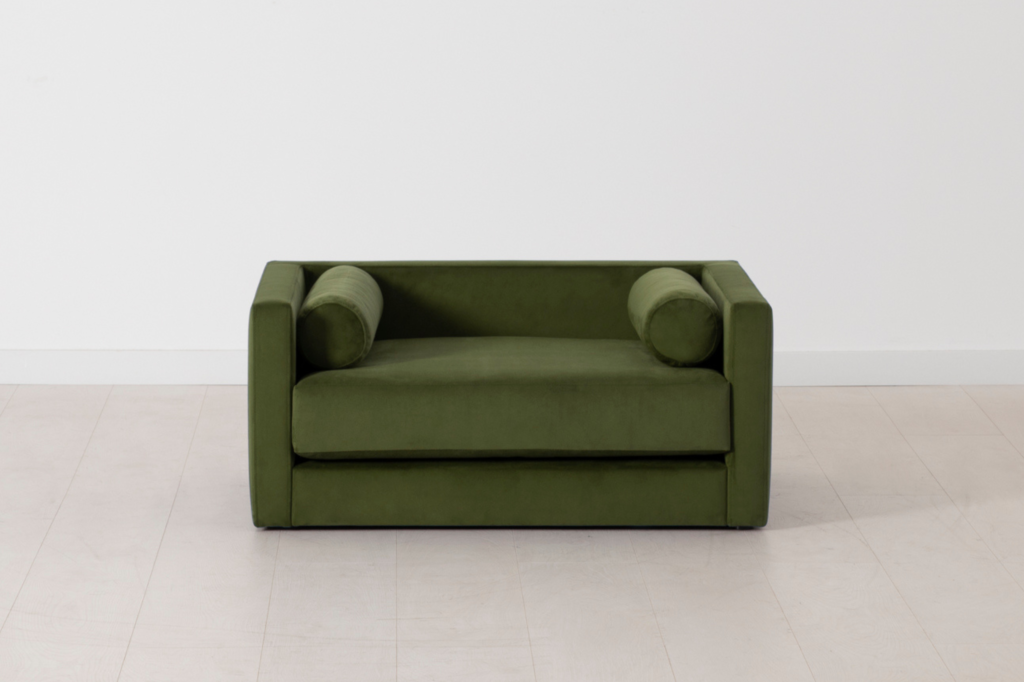 The best dog bed
Have you ever been watching a film with your partner, or a friend, and your pooch snuggles up right in between the two of you? Although cute, it can be uncomfortable, especially if you're strapped for space. Give your dog the comfort it deserves with its very own sofa bed from Swyft Home. Crafted from stain-resistant fabrics, this design mimics a real sofa, only smaller, and is as adorable as you can imagine. With bolsters for tired heads, and a comfortable foam-filled base, this clever design is the true definition of opulence. It also comes in a choice of eight colours, too, and will finish off your living room perfectly. swyfthome.com
The best long-lasting toy
Every dog owner knows the struggle — you spend ages choosing the best possible toy for your pooch, only for them to rip it to shreds in a matter of seconds, leaving a trail of fluff around your living room. Made from reinforced fabric and held together by super-strong stitching, this hard-wearing, animal-themed toy with an added squeaker from PetLove has been designed to withstand even the most boisterous play. Tuffers Crocodile Pet Toy, £11.99, available at petplanet.co.uk
The best dog pyjamas
You may ask yourself — are pyjamas essential for my dog? Of course, the answer is yes, absolutely. Available in five inclusive sizes, and crafted from 100% cotton, these paw-fect jammies come in a range of colours and designs to ensure your dog is warm and cosy while looking great. Your pooch can even match with the whole family, as there's a collection for men, women and kids, too. Pet Matching Pyjama Set, £19, available at pyjamily.co.uk
The best chew for big dogs
Chewing helps dogs self-soothe and releases feel-good endorphins — though for owners who constantly find chewed-up slippers around their homes, the effect can be quite the opposite. For dogs who need a slightly bigger option than what's available in your local pet store, a Nylabone chew is the perfect solution. Expertly designed for larger breeds, the chew is deliciously flavoured — bison and beef jerky are just two of the options available — and features extra texture to promote dental health and stimulate your dog's mind. Nylabone Extreme Dog Chew, from £10.50, available at petsathome.com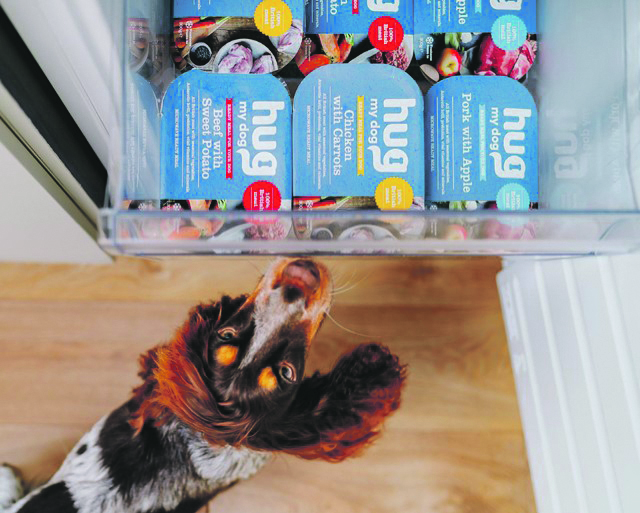 The best nutritious food
Microwave meals aren't just for your lazy nights in — they're now available for your dog, too. With a minimum meat content of 70%, Hug's premium ready meals are formulated with a range of organic fruits, veggies and vitamins, and are grain and preservative-free. There's a range of flavours available, including beef and potato and pork with apple, and each dish provides your dog with a balanced and delicious meal. Hug Adult Dog Range, from £3.31
The best dog shampoo
Muddy walks are great fun for your dog but the clean-up operation afterwards? Not so much… Keep your dog looking silky and squeaky clean with this specially formulated dog shampoo from Watermans. Designed to deep clean, condition and help prevent fleas, it provides a high-shine finish and will leave your dog's — or cat's — coat smelling great. Watermans pet shampoo, £9.99
The best natural treats
Treats can be a great accompaniment to a dog's diet, providing extra vitamins and minerals. They're also a good incentive to use during training. These 100% natural, fish-flavoured treats developed by veterinary surgeon John Burns are sustainably sourced, preservative-free and rich in natural Omega 3 and 6, making them perfect for rewarding well-behaved dogs while also providing essential nutrients. Burns Ocean Bites, £3.50, available at notinthedoghouse.co.uk
The best pet house
A pet house provides your dog with their very own safe space. It's somewhere to go to decompress and rest, as well as being a cosy spot for a nap. This rattan pet house from Cox & Cox is available in a range of sizes and comes with a washable cushion for optimum comfort. Perfect for mid-day lounging or after-walk naps, it's stylish option that's destined to become your dog's favourite place to unwind. Rattan Pet House, from £375
The best supplements
The world can be a scary place for dogs thanks to loud noises, travel and separation anxiety  —  a common occurrence in 'lockdown dogs'. To help address these issues, pet brand Yappy has teamed up with veterinary surgeon Holly Mash to create a range of calming supplements for dogs. Containing a blend of thiamine and L-tryptophan, these grain free, tasty treats help promote composure and sleep, perfect for helping your dog through stressful situations. Calming Dog Supplements, £24.99
The best for training
Treat training is a great way to teach dogs commands or to help reactive dogs through stressful situations — especially on walks. Say goodbye to crumb-filled pockets with the help of this stylish leather treat pouch, perfect for storing biscuits or other tasty goods on walks. With a secure design, the pouch can be easily attached to your bag, keys or belt loop. Personalised Leather Dog Treat Pouch, £26, available at sbri.co.uk
The best stylish harness
Harnesses aren't just a safe and secure way to walk your dog — they also make running and biking together a breeze. But finding the right harness isn't always easy, which is where PupChic boutique comes in. Stocking a wide range of adorable options for both small and large of dogs, this site is the brainchild of Samantha Henry, who launched it after becoming frustrated by how hard it was to find stylish accessories to fit her two toy poodles. All harnesses are durable and made to order to promote sustainability. Harnesses, from £11.50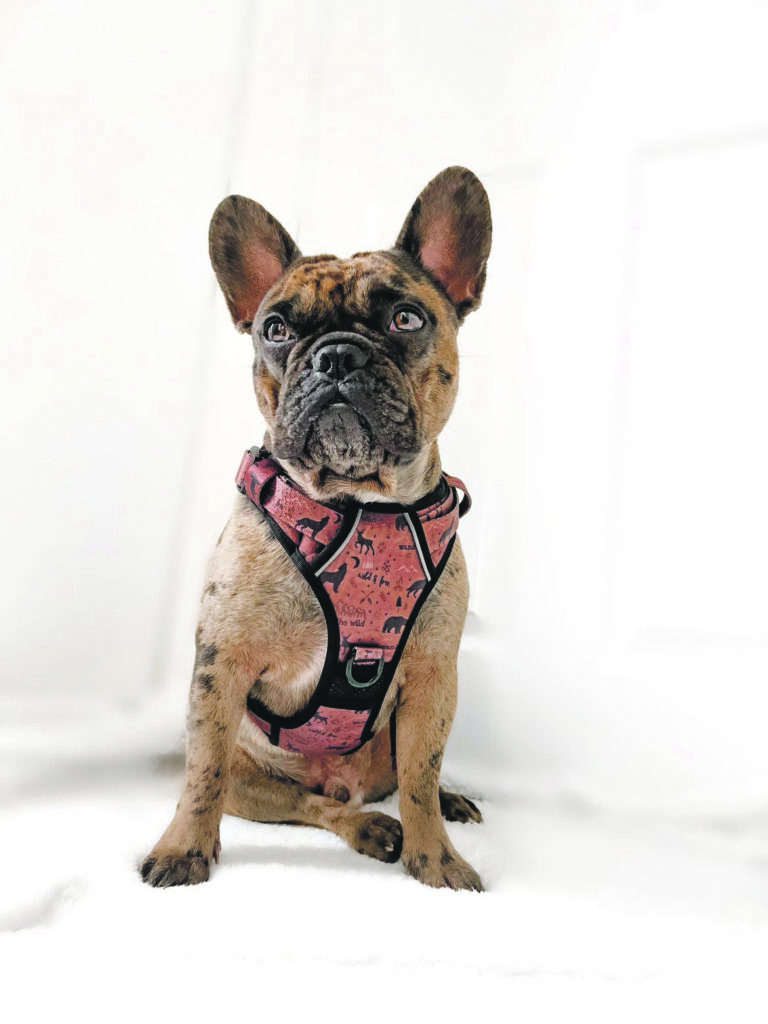 The best for dog lovers
Unfortunately, it's not always possible or practical for those who live in the city to own a pooch of their own. If you find yourself longingly staring at dogs walking past you on the road, you'll want to book into a sell-out Puppy Yoga event. From just £35, this serotonin-boosting session is less about yoga and more about snuggling with the cutest puppies, giving you one-on-one cuddle time with your very own precious pup and teaching the dogs the importance of socialisation. Previous events have been frequented by frenchies, dalmatians and German shepherds, perfect for curing lack-of-dog depression, as well as making for a great addition to your Insta feed.