With Valentine's Day just around the corner (that's 14th February for those who may have forgotten), avoid the last minute dash for a present with our ultimate gift guide for him, her and gifts that can be enjoyed as a pair
The best boozy Valentine's Day gifts
Lanique Rose
Flowers are a cliche – opt for something different this Valentine's Day with Lanique Spirit of Rose. Crafted from Attar of rose, the pure essence of the flower which, gram for gram, is more valuable than gold itself, Lanique is a completely natural spirit. Boasting aromas of delicate rose, fresh raspberry and cherry, it's perfect for Valentine's Day tipples and it can even be used in a range of cocktails, including the deliciously floral Rose Petal Martini.
Patrón Tequila Mexican Heritage Tin
Perfect for the tequila lover in your life, Patrón has released its limited-edition Mexican heritage tin for its iconic silver tequila. The vibrant and eye-catching collector's item has been designed by Mexican sculptor Sebastián to celebrate Mexico's vibrant history and culture, and will instantly level up any bar cart or drinks area. And with each bottle of Patrón Silver taking over thirty people to create it, it's a gift with a lot of thought behind it.
Atlas Love Cake Gin
This subtly sweet gin is inspired by an ancient legend, telling the story of a woman who created a special cake to win the heart of a prince. The bake included her most prized ingredients, including rose water and pistachios, and although opinion varies on whether she won the prince's love, Persian love cakes are still baked today. Based on both the tale and the sweet cakes themselves, this gin is flavoured with notes of juniper, almond and pistachio – perfect for the G&T lover in your life.
Chapel Down Rose Brut
Cheers to memories of your first date, or perhaps your first Valentine's Day together, with this easy to drink rose sparkling wine. Handcrafted in Kent, this delicate tipple marries together flavours of juicy strawberries with tight bubbles, and is one of the higher quality English wines on the market.
Drinks Distilled Margarita Set
Let's face it, tequila is the perfect addition to any date. Level up your at home date nights with the hep of this fun Margarita Glass Set from the masters of spirits, Drinks Distilled. Complete with El Tequileño Blanco and a special margarita glass, each box will arrive with tasting notes and recipe cards so you'll be on your way to making margaritas to compete with your local bar in no time. Plus, each liquor on Drinks Distilled is hand-picked by the experts, so you know you're getting the good stuff.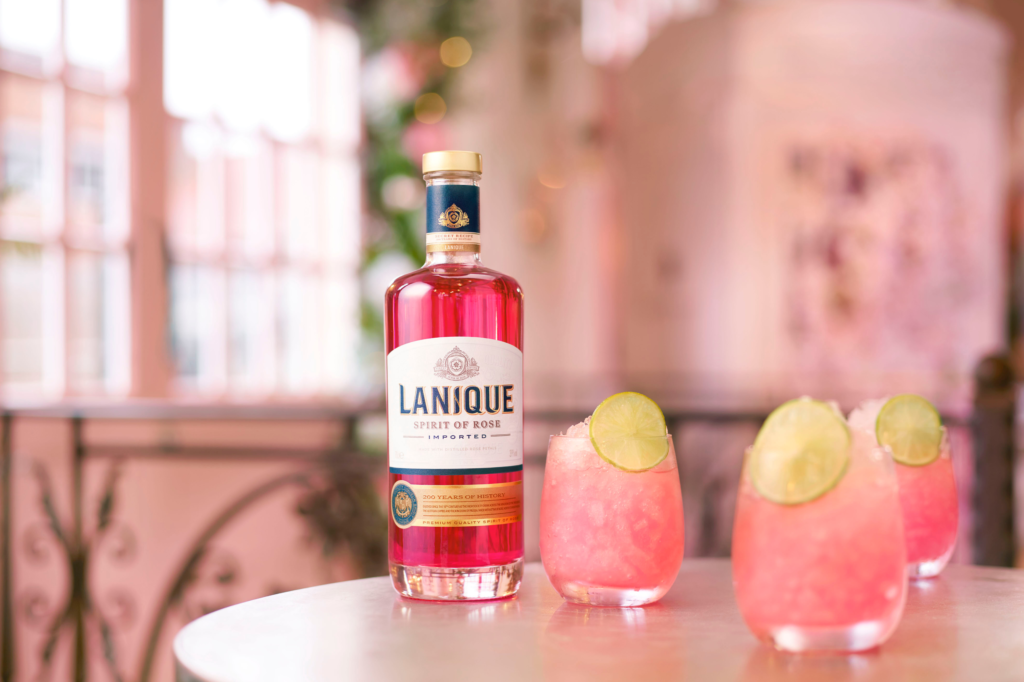 The best Valentine's Gifts for foodies
Floozie Cookies
Make your Valentine's Day that little bit sweeter with the help of Floozie Cookies. The plant based, stuffed cookies come in a range of mouth-watering flavours, including Peanut Butter & Jam, Cinnamon Crunch and Chocolate Chunk, all of which are 100% vegan and arrive in super cute pink packaging. The trick is not to eat them before Valentine's Day…
Hampers Valentine's Couples Sharing Hamper
Indulge in a gift you can share together with this Valentine's Couples Sharing Hamper. Filled to the brim with decadent treats, the reusable willow hamper comes complete with all butter biscuits, honeycomb chocolate, macarons and a rose prosecco, all of which are perfect for spending a romantic evening together.
Paddy and Scotts Mocha Box Collection
Is your other half somewhat of a coffee connoisseur? Give the gift of high-quality coffee with this Mocha Collection Box. Combining two limited edition roasts, Wakey Wakey or Chit Chat, as well as a decadent hot chocolate, the grounds are compatible with all types of coffee equipment, and is guaranteed to be a gift that will get your partner out of bed in the morning!
Fahri Luxury Belgian Chocolate and Ganache Hearts Selection Gift Box
Think chocolates for Valentine's Day are predictable? Think again. This decadent assortment combines a variety of chocolate flavoured hearts, each filled with a different flavoured fruit ganache – from grapefruit, to passionfruit and rhubarb. Packaged in a pretty gift box, this is the perfect gift for chocolate lovers.
Mon Dessert Salted Chocolate Tart Baking Kit
Share a moment in the kitchen with your partner this Valentine's Day, with the Mon Desert Salted Chocolate Tart Baking Gift. The perfect wholesome Valentine's Day activity, this easy-to-use kit comes complete with everything you need to make a decadent chocolate tart together. Not only is it enjoyable and easy to make, it also tastes great, too.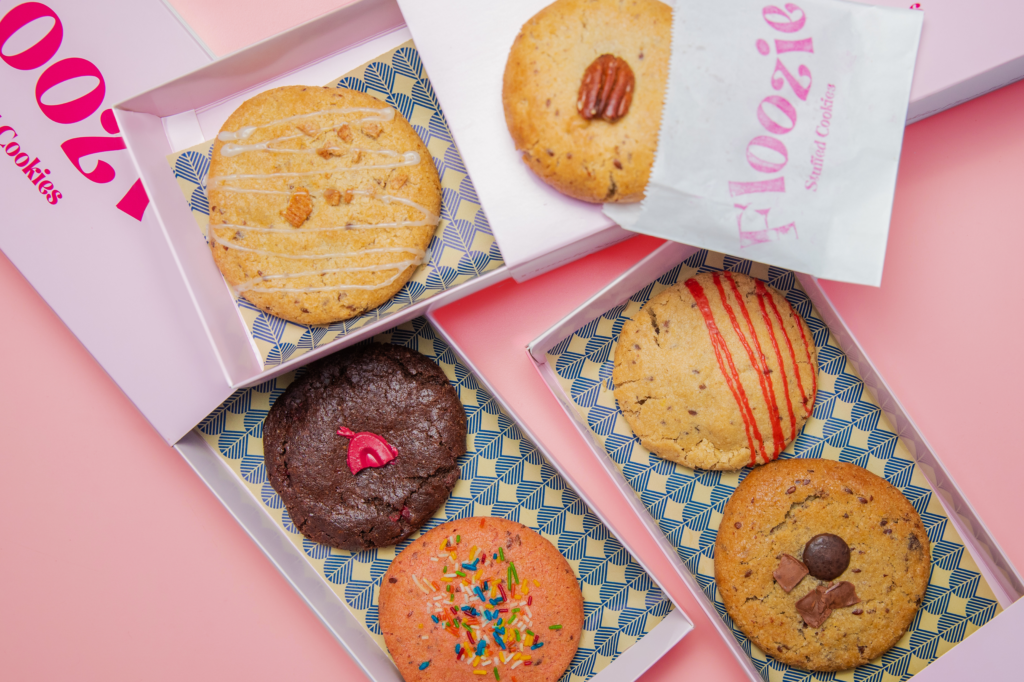 The best Valentine's Day gifts for him
Craftd London Cuban Silver 4mm
A gift that will literally last forever, each piece of jewellery from Craftd comes with a lifetime guarantee. The easy to wear pieces are designed in-house by co-founder Alex Cannon, and the Cuban is a great gift for the man in your life. Crafted from the finest quality materials, the stainless steel chain will instantly add the finishing touch to any outfit.
Prezzee Gift Card
Picture this – it's the night before Valentine's Day, and it's just dawned on you that tomorrow is the big day, and your without a gift. You hop on the next tube to Oxford Street and navigate your way through the throngs of panic buyers, only to be met with empty shelves. Take the hassle out of Valentine's Day shopping with Prezzee, the perfect last-minute present with instant e-delivery. The gift card is redeemable at hundreds of top brands, including ASOS, AirBnB and Eurostar, so whether your loved one wants to spend it on a new outfit or an experience for the two of you, you know they're getting something they actually like.
Burberry Giant Icon Check Cashmere Scarf
Gift a wardrobe staple with the Burberry Cashmere Scarf. Crafted from the finest quality cashmere and showcasing the iconic Burberry print, this scarf is perfect for keeping warm between now and spring, and it makes for a great addition to almost any winter outfit.
Tom Ford Oud Wood
The perfect fail-safe option, you can never go wrong with aftershave. Tom Ford Oud Wood is one of the most sought-after fragrances for men, with distinctive notes of sandalwood and Chinese pepper, as well as cardamom, rosewood and amber. Packaged in the iconic, chess piece-inspired bottle, this aftershave not only smells great, but look great in any bathroom cabinet, too.
Ugg Scuff Slipper For Men
Slippers – they're that item that you'll always use, yet never buy for yourself. These uber-comfortable slippers come complete with a sheepskin lining and water resistant suede, and are perfect for slipping on after a long day at work.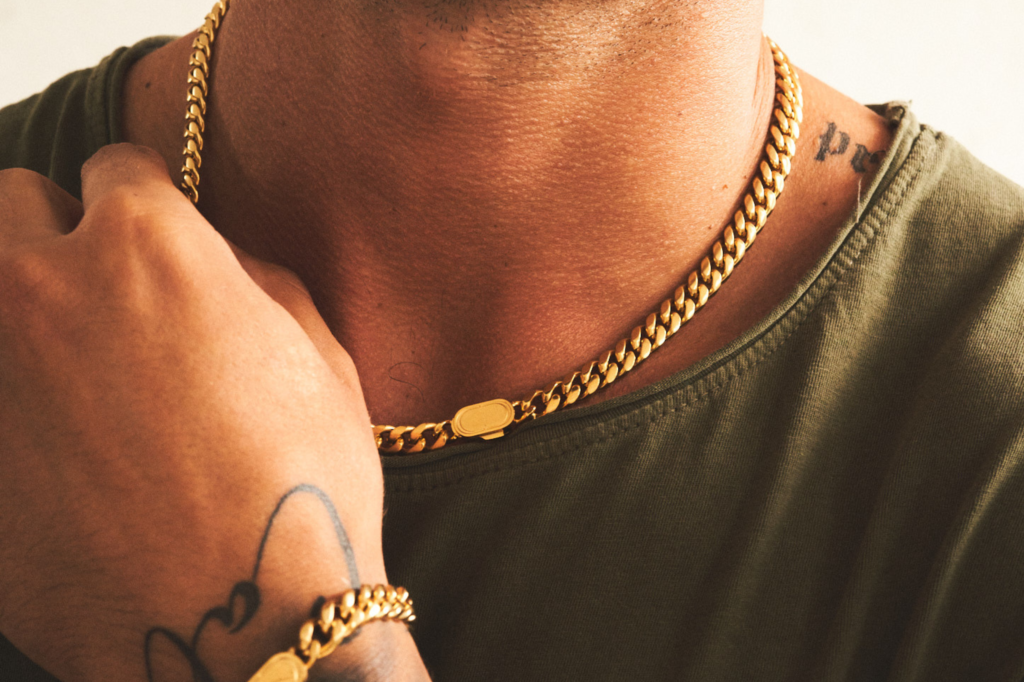 The best Valentine's Gifts for her
Marc Jacobs Daisy Love EDT
Just as aftershave is a great gift for men, perfume is a great gift for women, too. This iconic fragrance by fashion mogul Marc Jacobs comes in the most picturesque, flower-shaped bottle, and smells reminiscent of a summer's day. With fragrance notes of daisy, driftwood and cashmere, this is the perfect scent for those who like a fresh, clean scented perfume.
Awesome Hamper Relaxation Box With Prosecco
Give the gift of relaxation with this personalised hamper. Your loved one will be able to unwind in style with Himalayan bath salts, a French lavender bath bomb, essential oils, an aromatherapy candle and, of course, prosecco. Friday night? Sorted.
Iconic London We Glow Again
For the beauty lover in your life, this glow-inducing kit from Iconic London features everything needed to create a radiant look. Highlight and accentuate cheek bones with the Illuminator, prime and set with the Prep, Set, Glow, plump lips with the Lip Plumping Gloss and open up eyes with the Triple Threat Mascara. In short, it's a beauty lover's dream gift.
Abbott Lyon Signature Name Necklace
A timeless staple, this necklace is customisable down to the name, colour and type of chain. Available in silver gold or rose gold, each necklace is designed in house by Abbott Lyon, and is crafted from only the highest quality materials, so they won't tarnish. Orders can be delivered in personalised gift boxes or bags for a present that will definitely earn you some brownie points.
200 Red Rose Bouquet
Roses for Valentine's Day may seem like somewhat of a cliché, but when they come in a bouquet of 200, we're willing to overlook it. A truly luxurious gift guaranteed to put a smile on her face, the bouquet comes complete with 200 perfect roses, and can be customised with a special message. Whether getting ready for a 'special' moment, an anniversary celebration or just want to show her you care, this is a gift with maximum impact.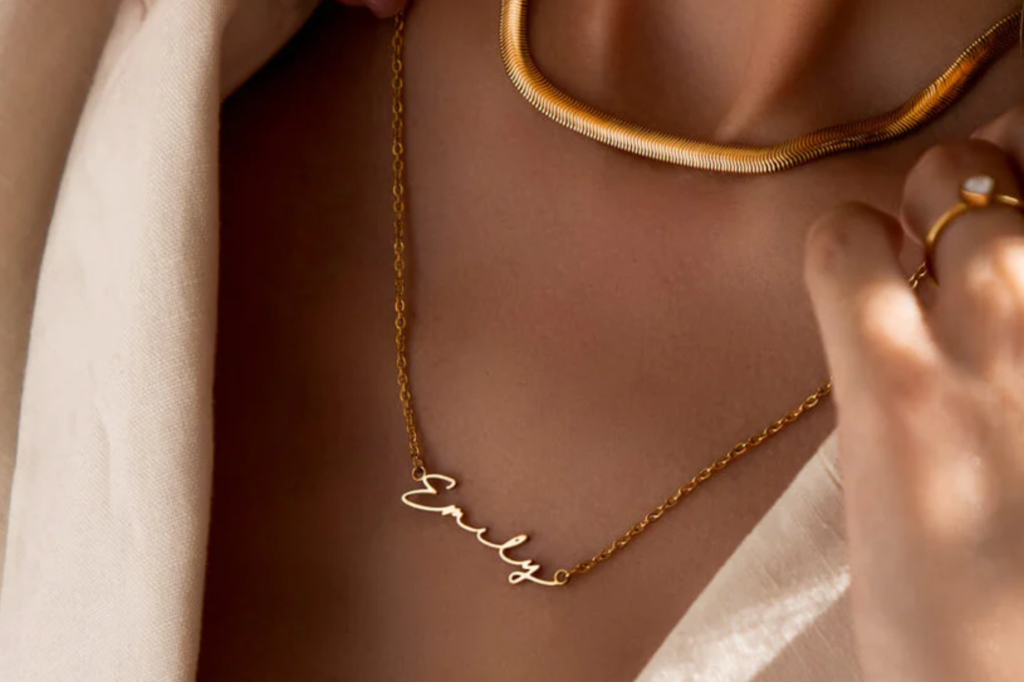 The best Valentine's Day gifts for couples
Oskia Rose De Mai Massage Candle
Take a moment you can both enjoy with the Oskia Rose De Mai massage candle. Made with May rose, nourishing soya and coconut oil, this luxurious, two in one candle and treatment will leave skin instantly smooth and hydrate. Simply light the candle, and once melted, pour the oil directly onto skin to leave it soft and delicately scented.
Sonja Bajic Studio Map
The Mini Map or Big Map from Sonja Bajic Studio make for the perfect, memorable and sentimental gift this Valentine's Day. Choose one or even several locations, and the brand will draw a map for you to celebrate each place. It could be where you first met, had your first date or where a proposal took place – the choice is yours. Each item is conceptualised, designed and produced locally in Paris with sustainable resources.
Papier The Valentine's Day Mini
Look back on some of your most cherished memories with the Papier Valentine's Day Mini. Choose 30 of your favourite photos and the colour and design of the hardback photobook for a gift that's totally unique to you. For memories that don't quite fit on 30 pages, extra pages can be added for just £1 per pair.
The School Of Life Connect Game
This card game is the perfect addition to a night in. Designed to encourage connectivity between you and your partner, the card game boasts questions covering five categories: Appreciation, Aspiration, Desire, Forgiveness and Growth, and is designed to make you ask the questions that you might forget to ask on a day-to-day basis.
Analogue Wonderland Retro Ultra Wide and Slim Polaroid Camera
Make lasting memories with the Analogue Wonderland Slim Polaroid Camera. Stylish, lightweight and easily transportable, this film camera is a must have for any day out or date with your other half. Instantly and easily capture your time together for memories that last a lifetime.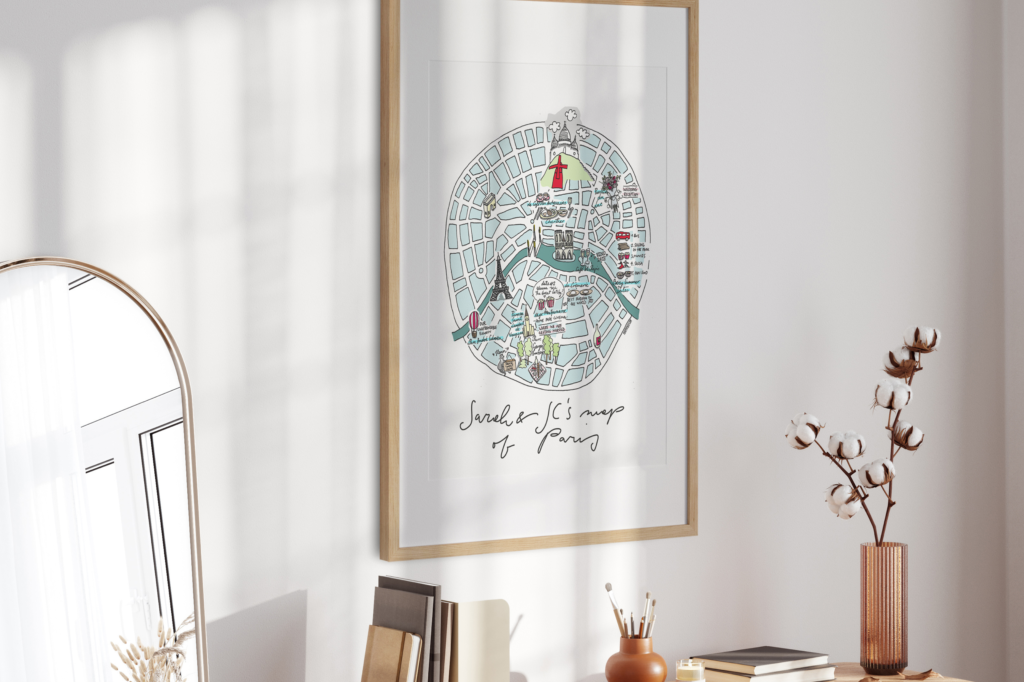 Words by Layla Turner